My glue gun is practically permanently plugged into the wall as party day approaches! Yesterday's project was actually just finishing up a wreath that I started a long time ago. I wrapped this Styrofoam wreath with yarn almost a year ago with intentions of making a nursery decoration out of it. It never made it to completion.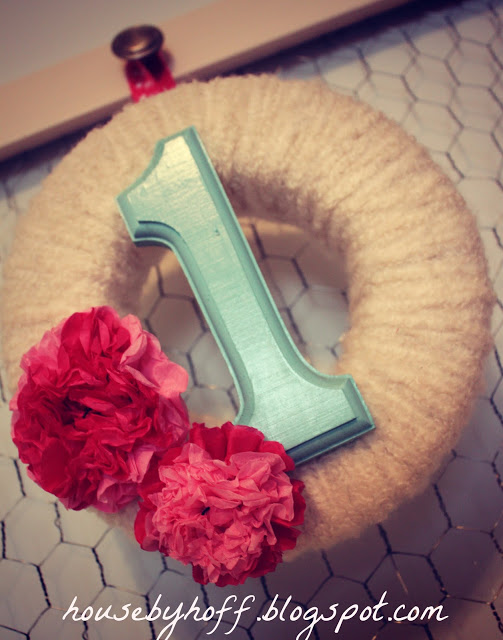 By simply adding some tissue paper flowers and the wooden 1, it became a birthday wreath! I found the wooden 1 at Michael's and spray painted it "Blue Ocean Breeze" by Krylon (also from Michael's).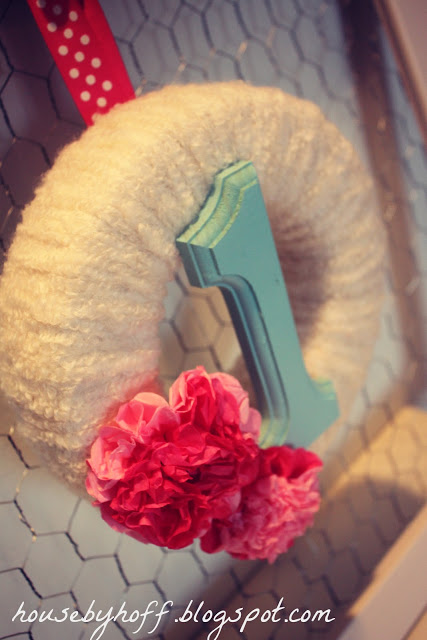 This is the same yarn that I made Miss L's nursery letters out of (click here to see those beauties). I love the nubby and soft look of the yarn. I believe I got it at Hobby Lobby, but I don't know the name or brand…sorry!
To see the rest of the party details and decor, click here!