It never really ceases to amaze me how much paint can completely change not only the look, but the personality and overall mood of a space. If I were to describe our house before the walls and trim got a paint job, it would be:  dated, tired, and boooring.  Now, as you will see, it's fresh, crisp, and thebomb.com. It's also quite festive with all of the holiday decorating I've been doing!
Ok, so here is the living room: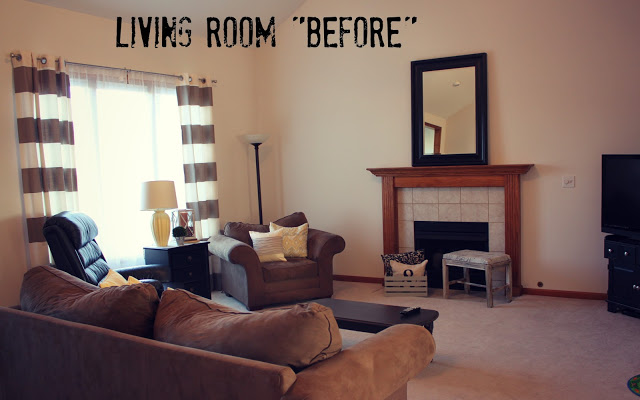 And after: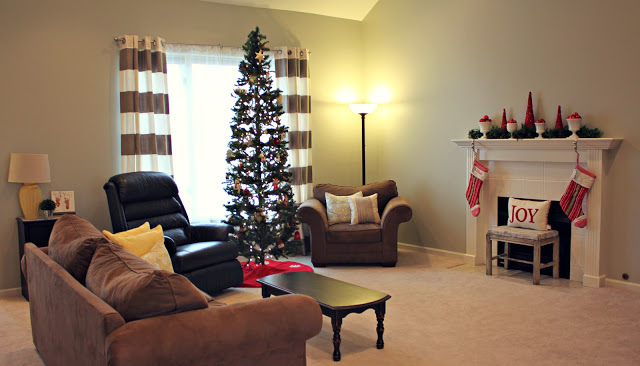 Mantel: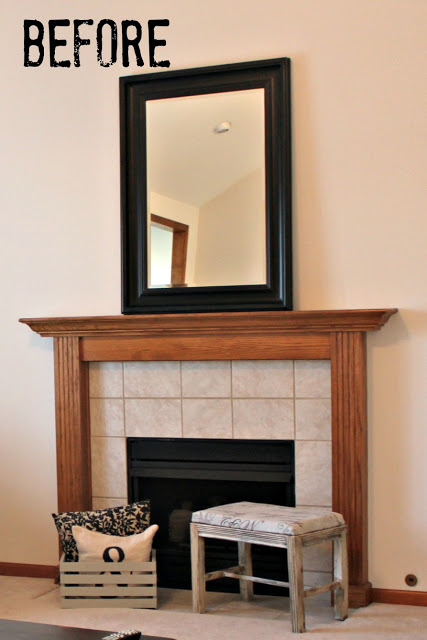 And after: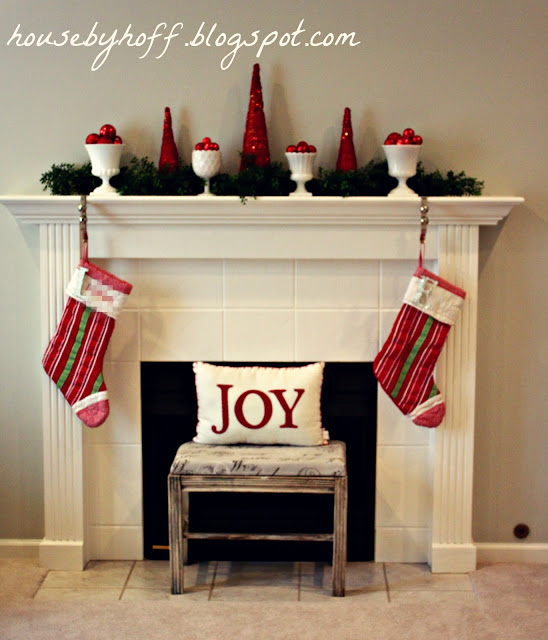 The entryway: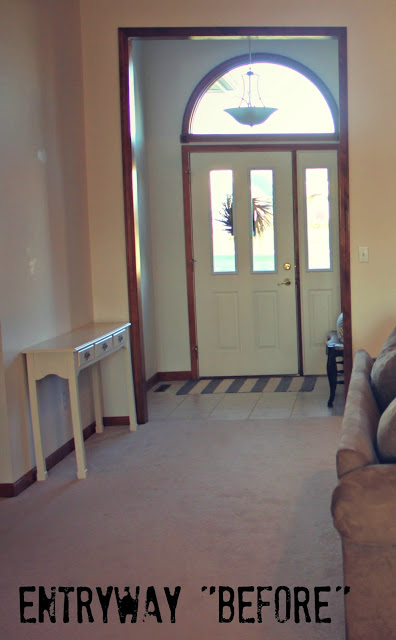 Aaaaannnnd after: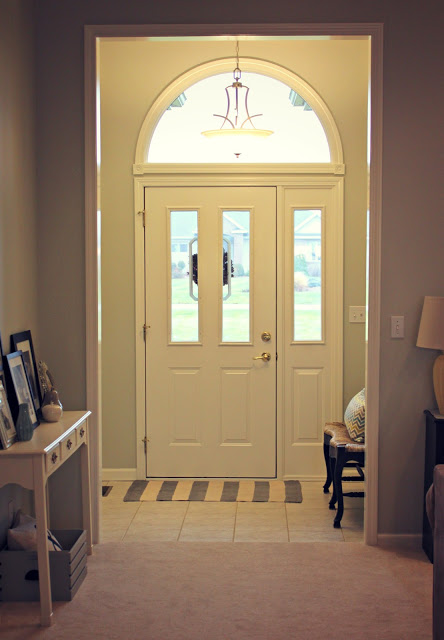 The Eating Area: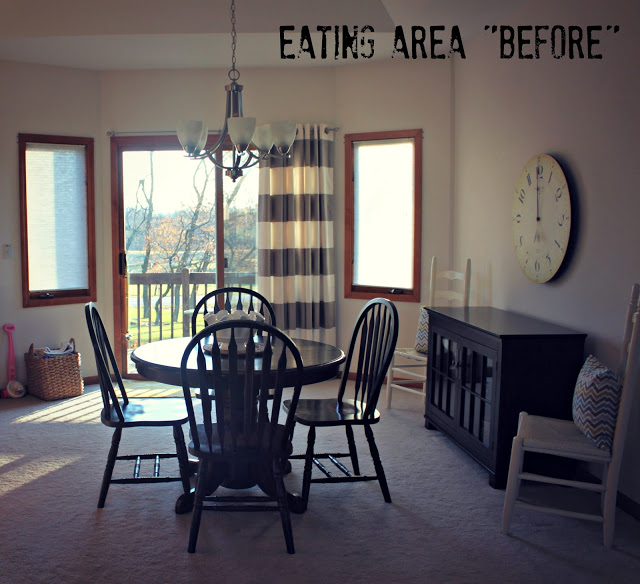 And after: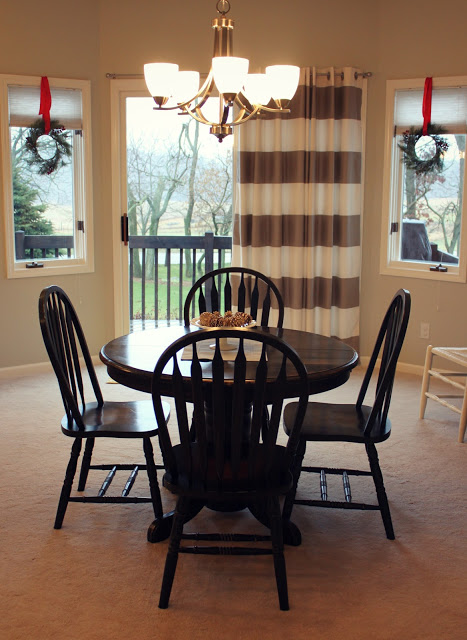 The kitchen:
Yes, that is Miss L eating her breakfast and the dog at her post waiting for some toast to be dropped. I wish I had taken some pictures before we replaced the light fixtures…the brass fixtures that used to be hanging in these areas were very….brass. The curtains that used to be haning here were….cuh-razy.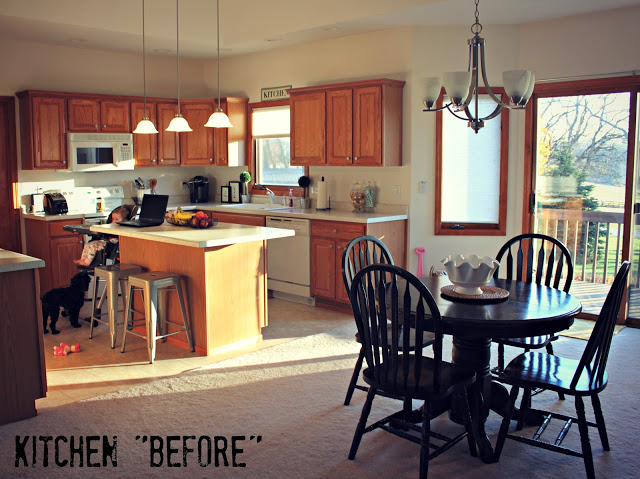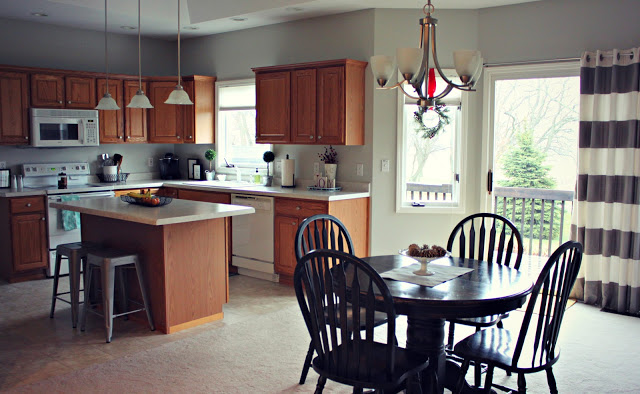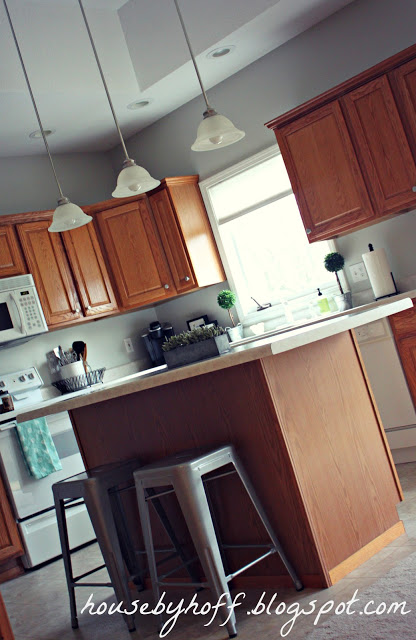 That's all folks! I'm a hap-hap-happy girl since this big job got finished! There's still much to do, but it feels like we're getting there! 🙂
Have a great day!