You might have a problem if you can't leave your mantel alone for more than a couple of days before redoing it…
I linked my mantel up to The Lettered Cottage's mantel link up party the other day. I loved all of the mantel chalkboard loveliness that I saw, so, even though I just put my mantel together, I redid it to include a chalkboard. I really like it!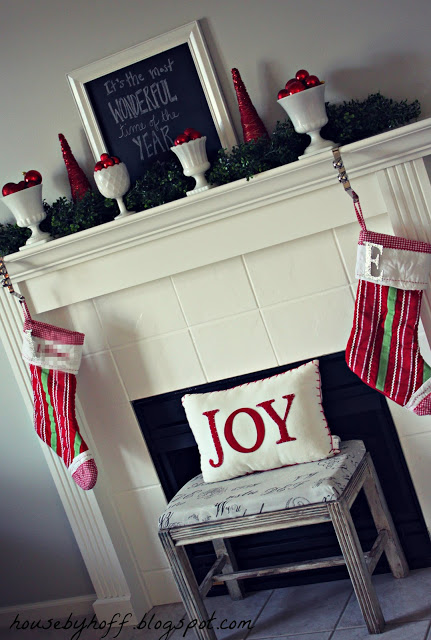 You know I love any excuse to bust out my milk glass! All of these milk glass pieces came from Goodwill! The boxwood garland is from JoAnn. (I wrapped two pieces around each other to make it nice and thick.)  The trees are from Wally World (about 3 years ago!)  The chalkboard is Home Goods, the stockings are PBK (the second stocking is currently the dog's stocking…she gets it until there is another kiddo around here). The JOY pillow is from Kohls this year.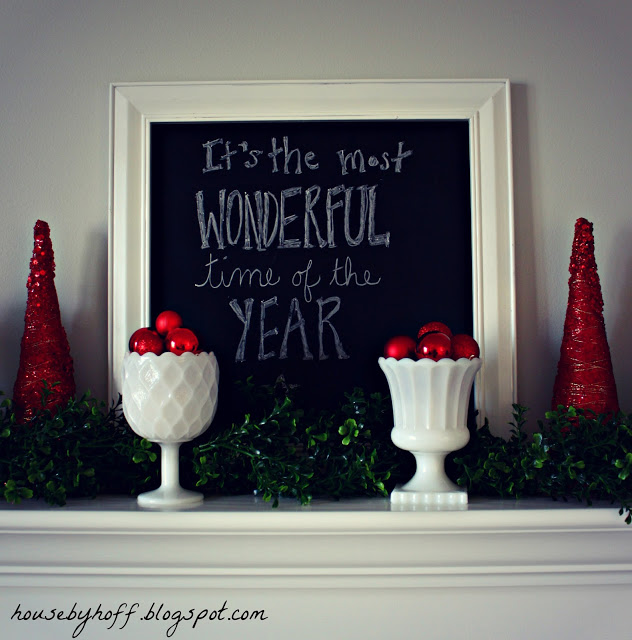 I think I'm just excited to have a beautiful mantel…Remember just two short weeks ago, it looked like this: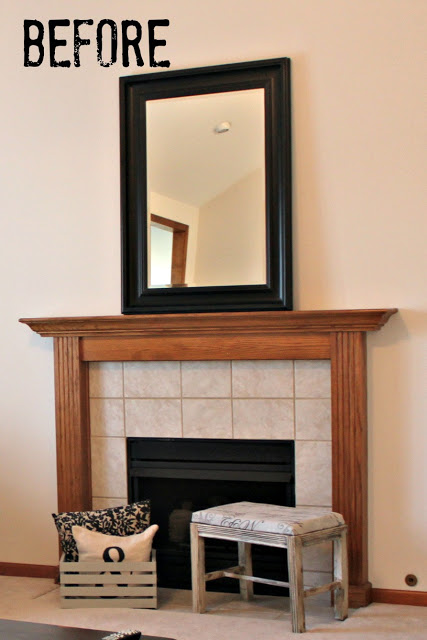 Eeeeek!