I'm taking a rather simple approach to holiday decorating this year (and every year for that matter). You won't find every holiday decoration I own out on display. I tend to pick and choose which items I want to use each year, then throw the rest of them back in the boxes.
There's nothing wrong with going a little crazy holiday decorating. In fact, I think it's the one time of year you can get away with it. Maybe one year I'll just go nuts and make my house a Christmas wonderland!
Here are some of the decorations you'll find around my house: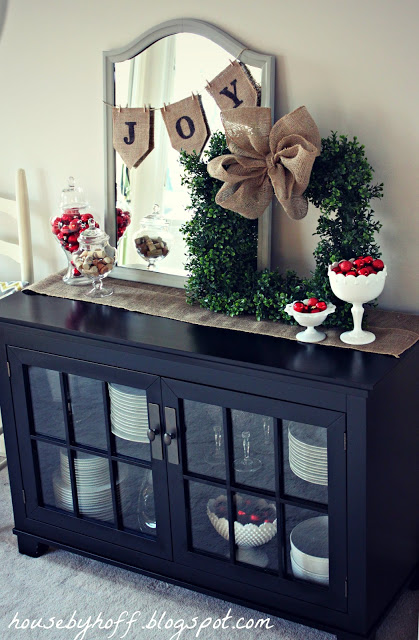 I know I've already shown you the vignette, but isn't it worth repeating? 🙂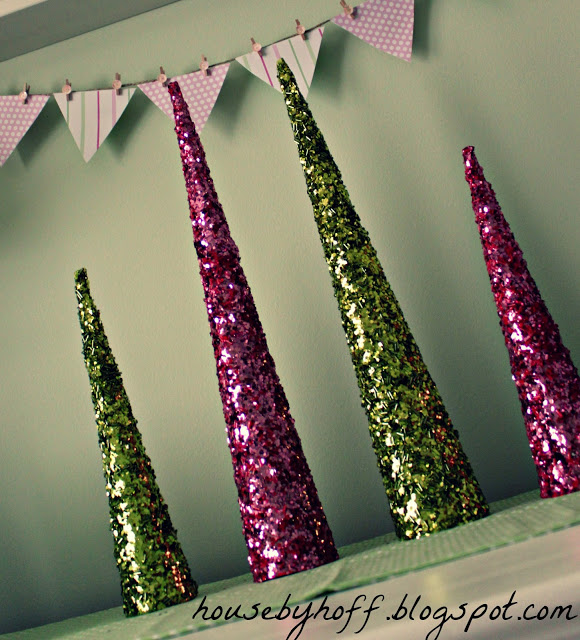 These pink and green blinged out trees are in Miss L's room. I bought them last year in November, while still pregnant, from Hobby Lobby. I knew my little girl's bedroom would not go without stylin' holiday decor. She loves them! I usually find her pointing at them whens he wakes up from her naps, which I take as a good thing.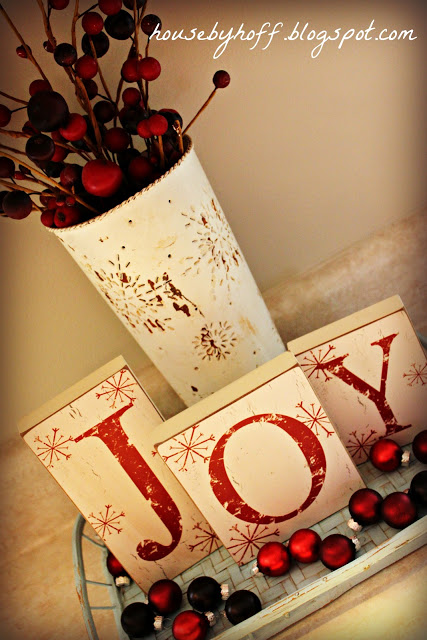 I put this little combo together and stuck it in my kitchen. I've had some of these items forever, like the rustic tin containter. Others, like the blue basket, are brand spankin' new.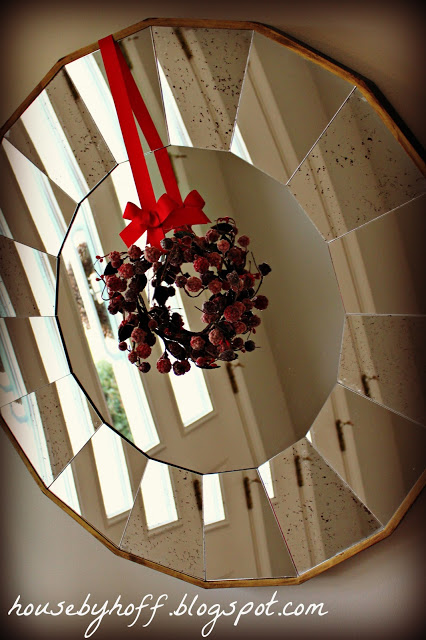 Cute little wreath hanging in front of my fave Ballard mirror.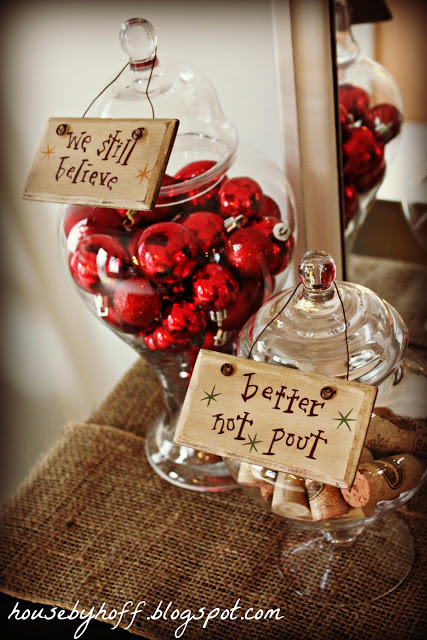 I added these ornaments to the lids of my glass vases. Cute little touch!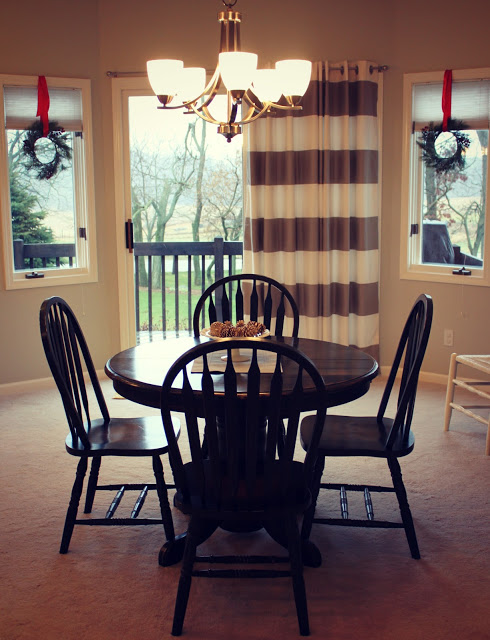 Simple wreaths hanging in windows. Replacing those boring window treatments is on my short-term to-do list. I'm thinking bamboo roman shades…hmmm (that's me thinking about it some more).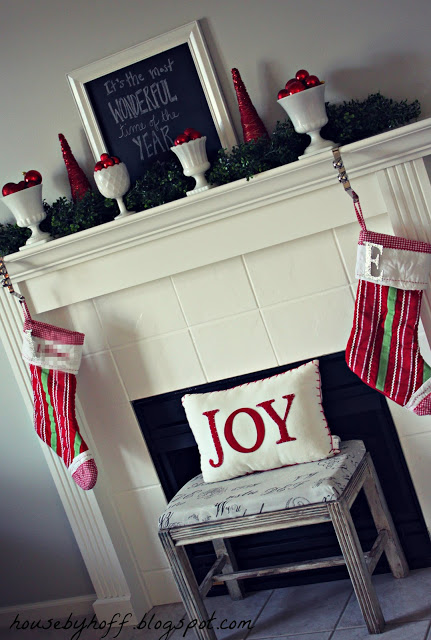 I love the mantel. So clean and crisp with some pops of red…perfection!
Notice I didn't post a picture of the tree? It's because it's pathetic (and the bottom half is in a constant state of disarray due to a little pair of hands that keep pulling ornaments off of it). I don't even own a tree topper. Isn't that ridiculous? I know. I know. I really must do better with the tree next year.
I found some cute (and free) gift tags and holiday card printables from Better Homes and Gardens yesterday.
Have a good day! 🙂