I think I can officially say that I'm done with my holiday crafting and decorating. I guess I should never say never, but I wanted to sum up my season in one post: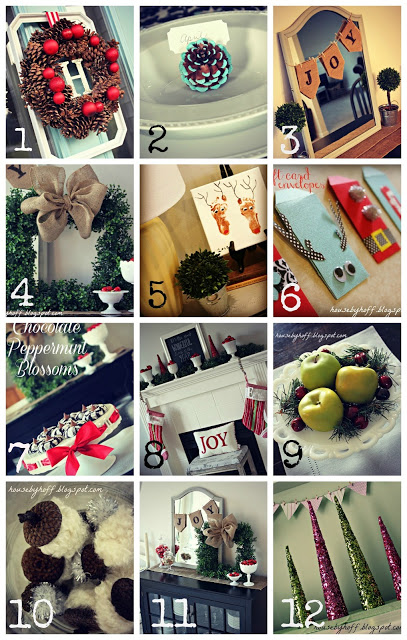 And now, I have a terrible story to tell you.
 I wanted to end this post with a picture of my darling baby sitting on Santa's lap. Fate would not have it though. You see, last Tuesday, I got her dolled up, we loaded her into the car, and drove her to Santa's Chalet.
Her father waited patiently in line, while Miss L and I dawdled around…me carelessly snapping pictures of her while she wandered around in her puffy pink coat sucking on her pacifier.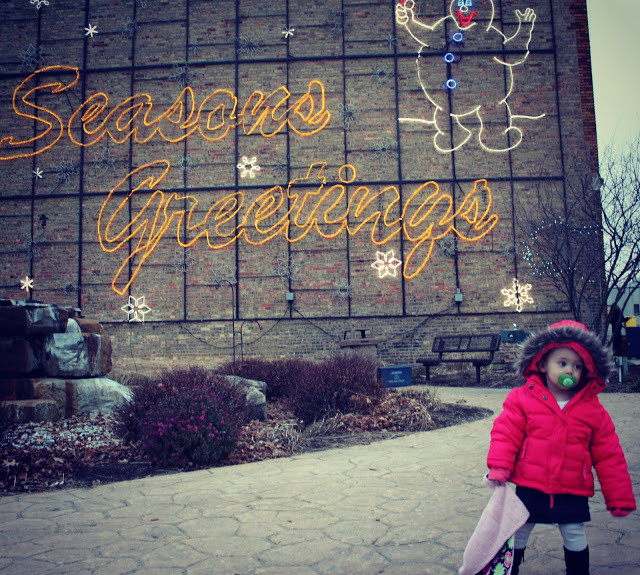 The line got shorter, so Miss L and I joined Mr. Hoff…our big moment approaching.
I got out my camera to get my flash adjusted, fix my settings, etc., BUT THE BATTERY WAS DEAD.
Yes. You read that correctly. I would not make this up.
The lady behind us very kindly offered us her camera. We gratefully accepted and gave her our email addresses so that she could send the pictures to us. We snapped some pretty darn hilarious pictures of our
terrified
toddler
screaming her head off
on Santa's lap, returned the camera, and waited.
We are still waiting….
 🙁
I will keep you updated. We may end up going back to the Chalet on Saturday if we haven't gotten the pictures. I cannot let this Christmas go by without a picture of her on Santa's lap.
Sorry, Mr. Hoff.