With this easy DIY tutorial I will show you how to make a lovely burlap wreath!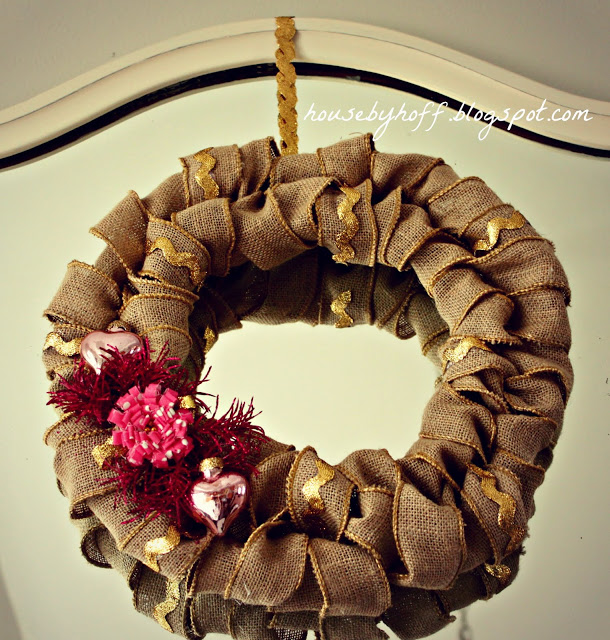 I've seen so many cute burlap wreaths out there in blog-land, and I decided to try one for my Valentine wreath this year:
  This DIY wreath took 10 yards of burlap ribbon from JoAnn. 10 yards seems like a lot, but in order to completely hide the wire wreath frame, you have to "smush" the ribbon together as you weave it back and forth.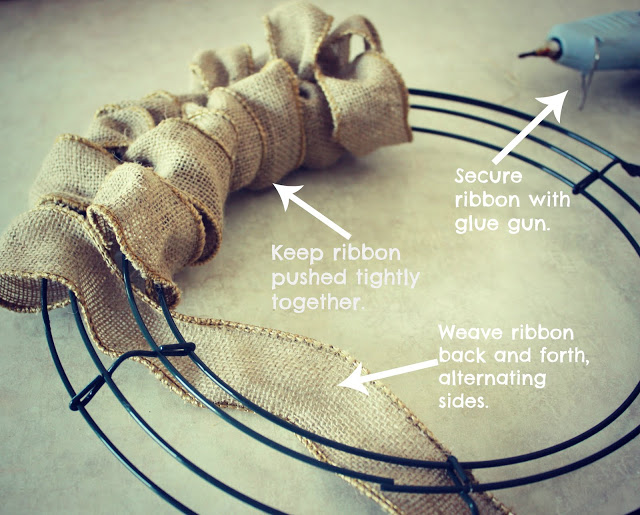 Once you have the burlap wreath finished, it's time to add the show stopping sparkle and *bling*!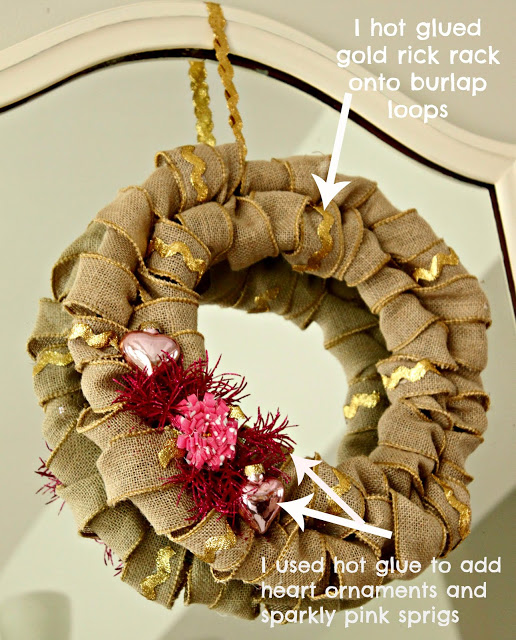 Here is a quick tutorial on now to make the little fabric flower:

1. Fold a 3″x12″ piece of fabric in half. Iron it, creating a crease down the middle.
2. Cut the fabric, creating a fringe on the folded side, (you can fringe the other side to get a more unfinished look).
3. Starting on one end, roll the fabric around the center. Secure your completed flower with hot glue.
I used hot glue to secure the petite flower onto the wreath.
That's it! Making this wreath was actually pretty easy!
Have a great day! 🙂
I'm linking up at: