Here is an easy tutorial to my adorable Easter bunny garland!
Here comes Peter Cottontail, hopping down my fireplace mantel trail….hmmhmmhmm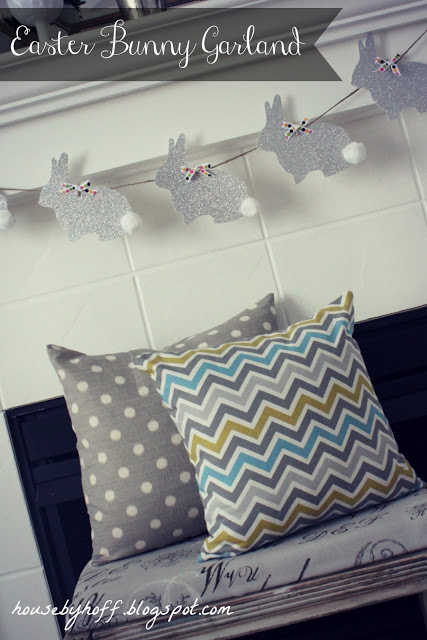 I've been in the Easter-spirit lately…maybe these cute little sparkly bunnies hopping across my mantel have something to do with it!
Here's a quick tutorial for my Easter Bunny Garland:
(It's as easy as it looks!)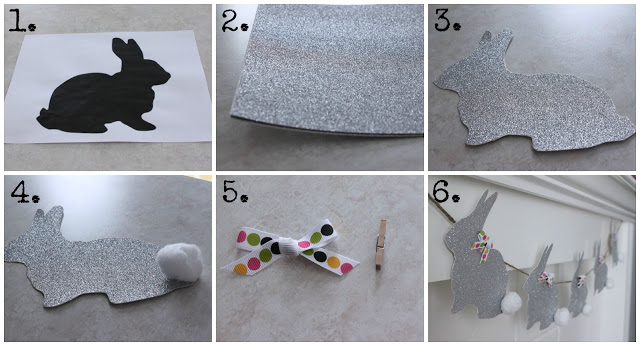 2. I tried 19 times (unsuccessfully) to unlock our guest bedroom door to retrieve my awesome sparkle scrapbook paper that I got at Michael's. Does anyone else lock their guest room doors to keep their toddlers out of their craft supplies? After 19 unsuccessful tries, I tried to call Mr. Hoff for instructions. When that didn't work I manhandled that doorknob until it slid open….nothing stands between me and my sparkle scrapbook paper. Nothing.
3. I traced the bunny silhouette onto my sparkle scrapbook paper. (I actually cut the bunny down a bit and could get 3 bunnies on one piece of scrapbook paper.)
4. I thought the bunnies needed a little something extra, so I hot glued a piece of cotton to each bunny tail.
5. I tied some cute tiny bows and hot-glued them onto tiny clothespins.
6. I clipped my bunnies onto some twine…So cute!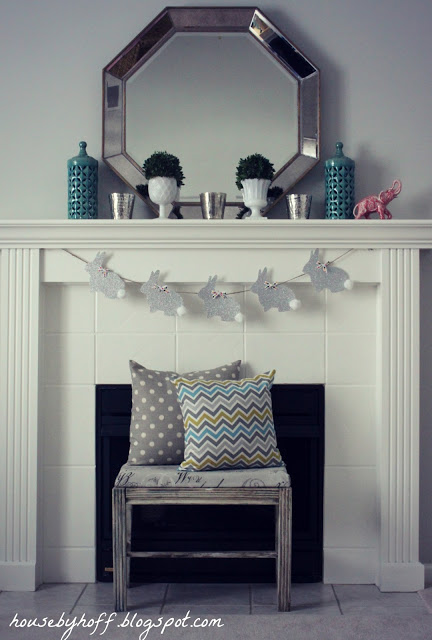 Love these cuties! The mantel needs a little more "Easter-izing" doesn't it? Does an elephant really have a place on an Easter mantel? These are deep questions, aren't they? Hmm…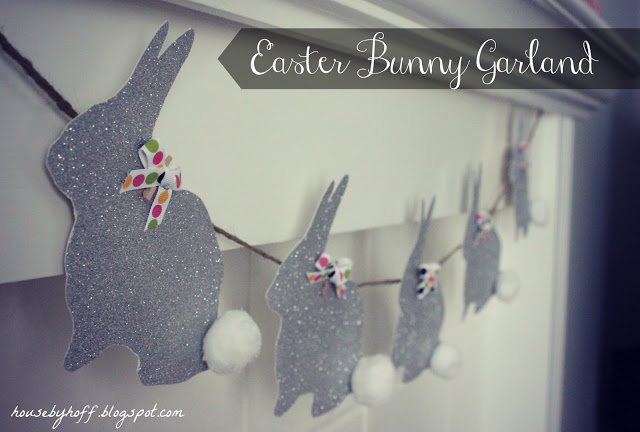 One more close-up shot!
Don't you love an easy craft? There's something quite satisfying about making a sparkly garland in under a half an hour. 🙂
Have a great day!
 Linking up at: