My sister is getting married in the fall, and all of the wedding talk has me reminiscing about our big day. To see part 1 of this series
click here!
Now, as I mentioned in my last post, Mr. Hoff and I decided to do some of our wedding photography before the ceremony. I wanted lots of beautiful shots on Indiana University's campus, and I was not disappointed!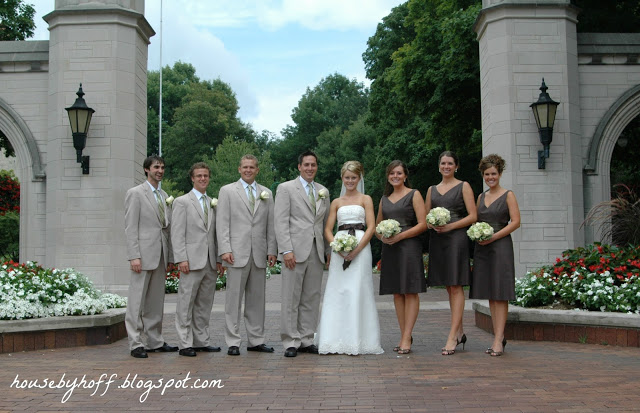 What a nice looking bunch we were! My bridesmaid dresses were from J.Crew. I still love that color! The guys had a tie with green, brown and tan stripes, so they coordinated well with the girls' dresses.We went with a khaki suit, and I'm still glad we did that.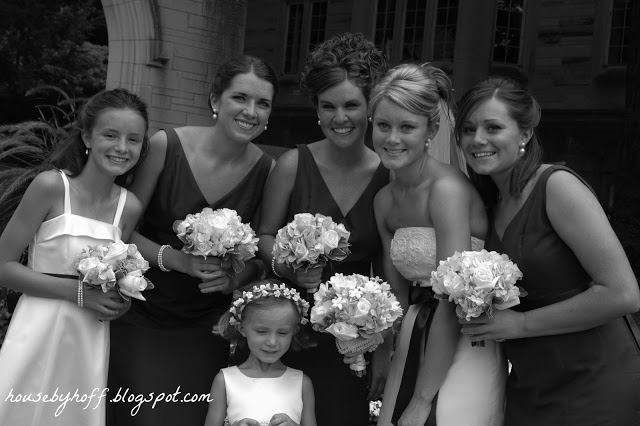 The girls.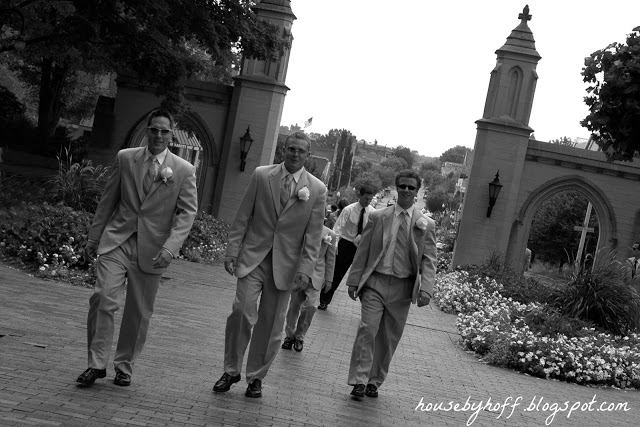 The boys.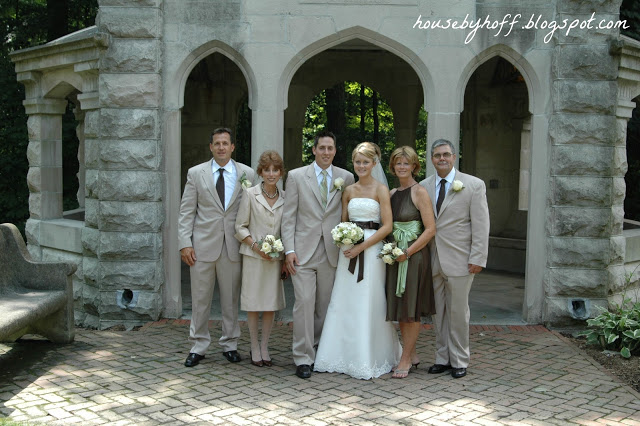 Our mommas and dads.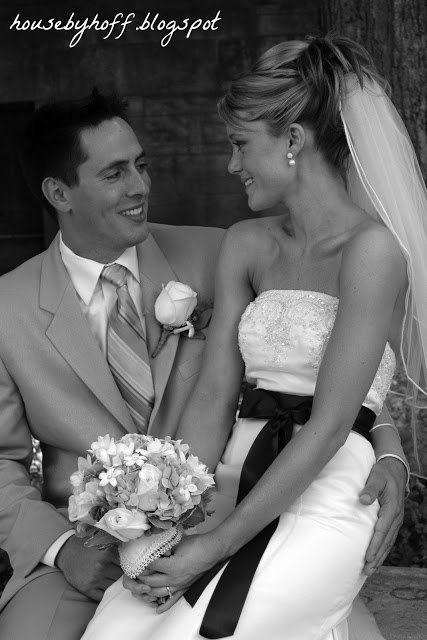 This photo is my favorite wedding picture of them all. It will always be in a frame in my house. I love it so much! 🙂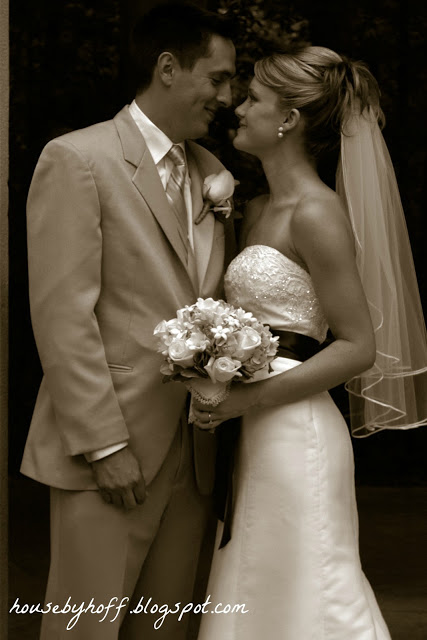 Love this too.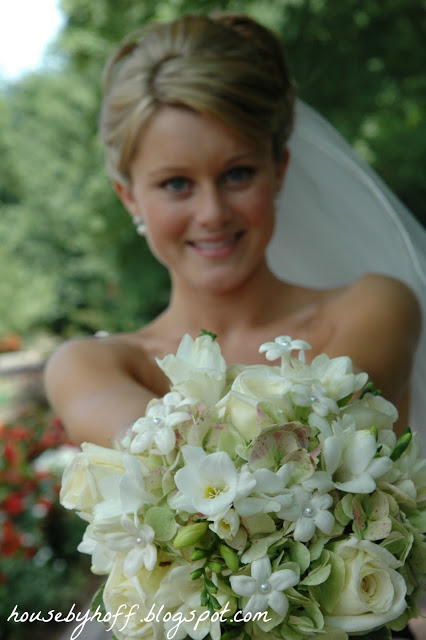 I remember I felt kind of weird doing this, but the picture turned out so cute. My bouquet was made with white roses,  green hydrangea (with tinges of pink), and stephanotis with pearls in the center. I don't think I asked for the pearls, but I liked how it caught the light and added some subtle visual texture…does that even make sense?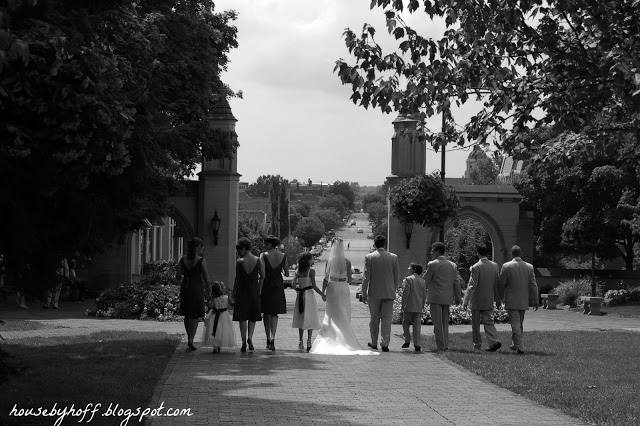 Love this picture. It's a classic in my book. See if you can spot the goofy groomsman.
Having great photos that you'll always cherish from your wedding day is so important. I see it as home decor for the rest of your (hopefully long and blissful) married life! I found a great Wedding Photo Checklist from One Fab Day.
Alright, we'll pick up next time with the ceremony!
Have a great day!