Earlier this week I was commenting that my mantel needed more "Easter-izing". I made it my goal to "Easter-ize" it.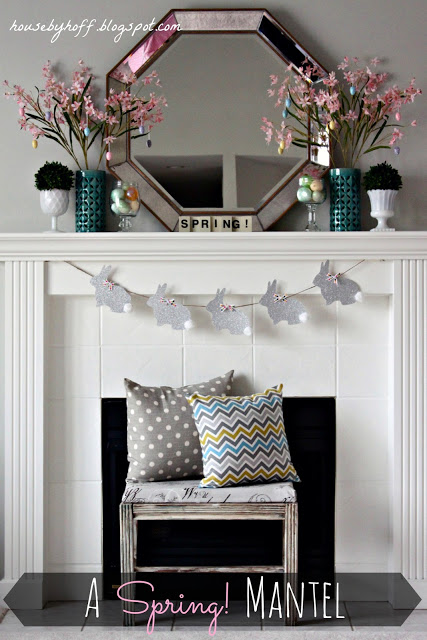 I love the result!
I should probably be making it a priority to exercize as much as I Easter-ize.
To see the Easter Bunny Garland tutorial,
click here
I had some left over jars from a craft project gone bad… Yes, that happens to me too, (and no, I don't want to talk about it…it's just too soon).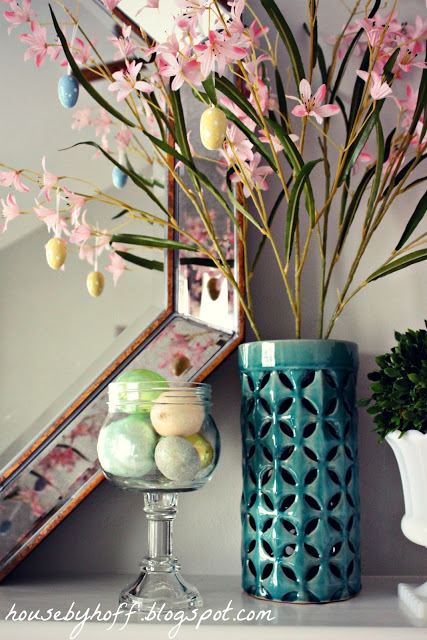 The good news is that I found a use for them! I hot glued some glass candle sticks from Goodwill to the bottom of the jars to make "pedestal jars" for my Easter eggs!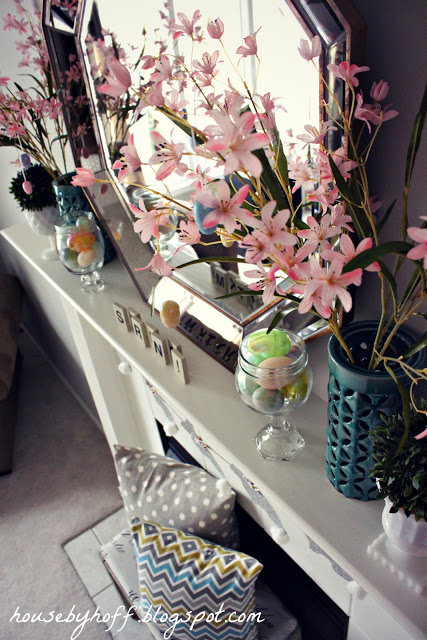 I picked the cheapest pink blossoms I could find from Michael's selection of blooms. I think they were originally $3.99 a stem, but they were 50% off..whoot, whoot! I bought 4 sprigs for each blue vase. I found the little hanging Easter eggs at Goodwill for $1 (for 12 of them)! Score!!!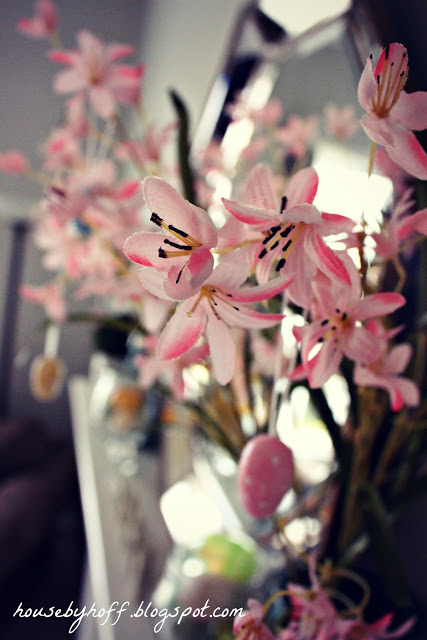 Spring has sprung at the Hoff's house! (I don't care what the weather man says.)
I hope you have a great day! 🙂
I'm linking up at: