My sister's wedding is next fall, and all of the wedding planning has me thinking of my own wedding. Mr. Hoff and I were both 24 years old, which is young, but we'd been dating since we were 15! Crazy, but true! To see Part 1 of the series,
click here
. Part 2,
click here.
I had left off right before the ceremony in my last post.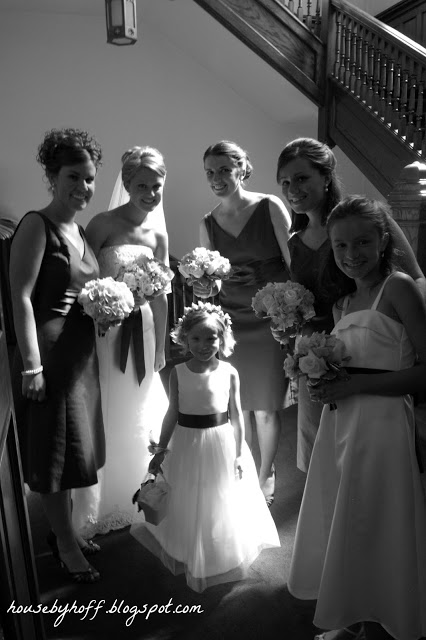 Here is my bridal party and I waiting in the wings. I love the way the light is shining through the window on us right before we walked down the aisle.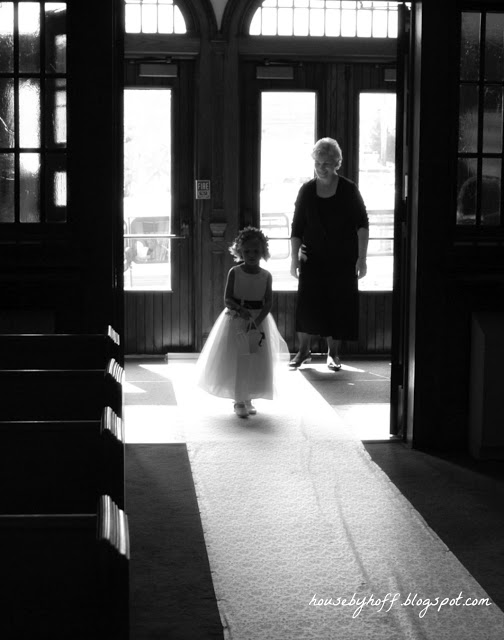 An absolutely precious shot of the flower girl.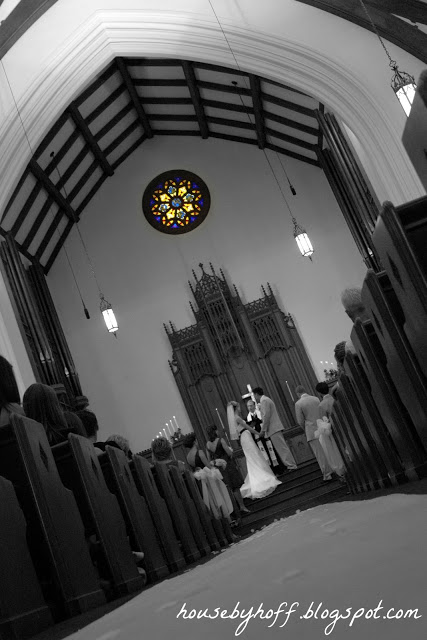 The ceremony.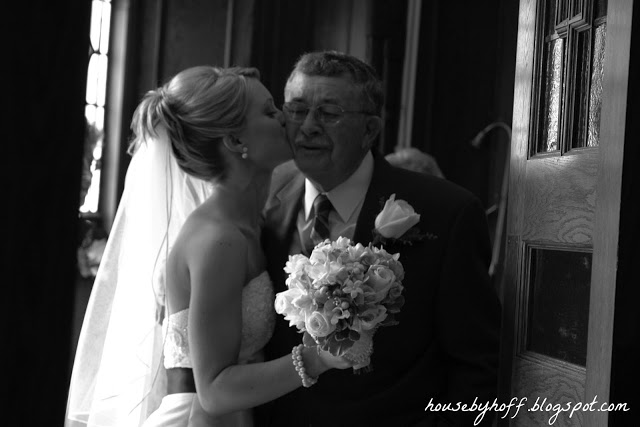 I cry every time I see this picture. My grandpa, a source of many hilarious memories, died two months after the wedding. We didn't even know he was sick on the day of the ceremony, which I'm thankful for.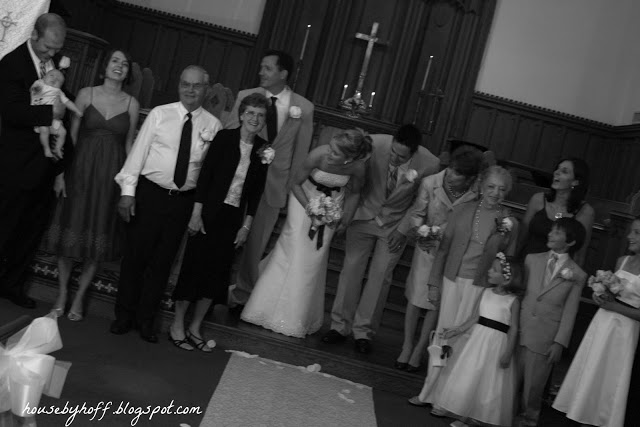 I love this shot of Mr. Hoff's side of the family. My newborn nephew made some hilarious sound, and, as you can see, we all wanted to get a peek of him.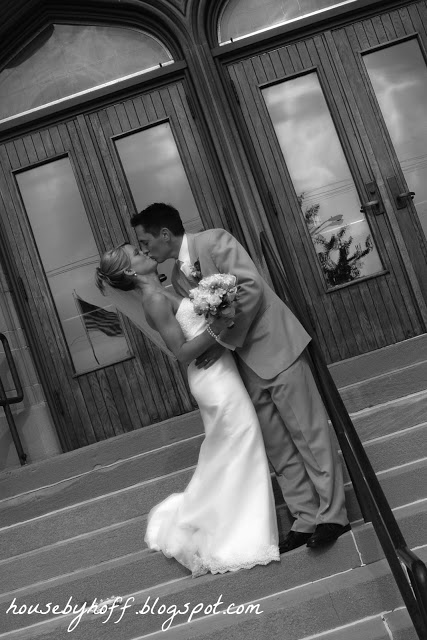 Love this one.
Geesh. I didn't anticipate how hard it would be to narrow down my picture selections to make decent-sized posts! I think I'll have two more "Our Wedding" posts in the series. (Sorry if your not into weddings..hang in there, we'll be done soon!)
Have a great weekend! 🙂