With all of the wedding talk in my family these days, it's hard not to think back to my own wedding day, the planning that went into it, and the fun we had! When I started looking through my photographs, I realized that it would be impossible to sum up this day in one post, so I'm doing a little "Our Wedding" series.
We got married in Bloomington, IN (also known as my favorite place in Indiana). We went to college here, but we chose this location because it is an absolutely beautiful place with a beautiful campus as a backdrop for our big day.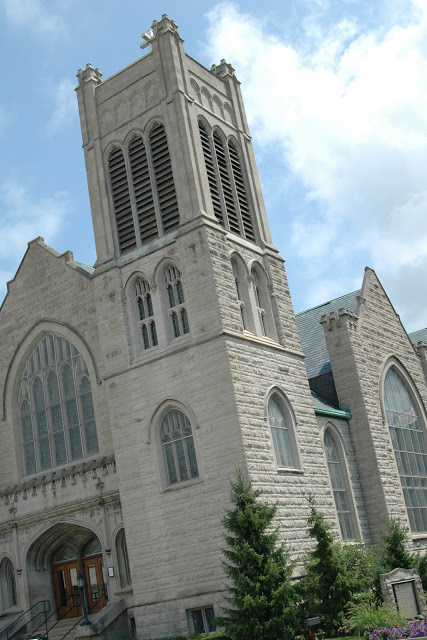 The location:  First United Methodist Church
This church is located just down the street from IU's campus
Getting Ready: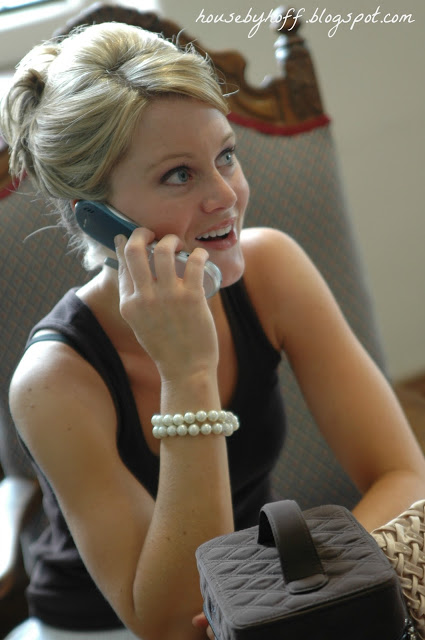 Who was I talking to? What were we talking about? I have no idea.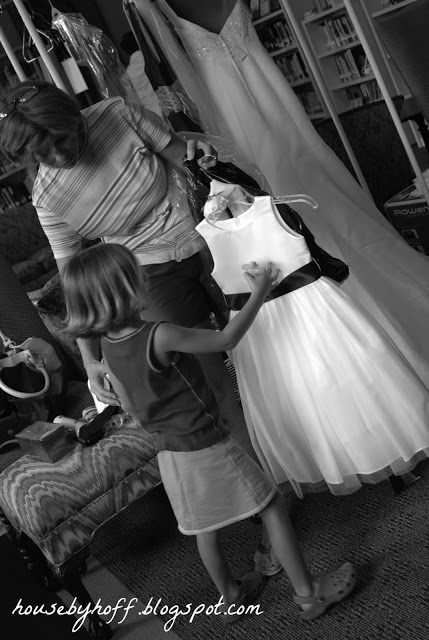 My adorable little niece, checking out her flower girl dress.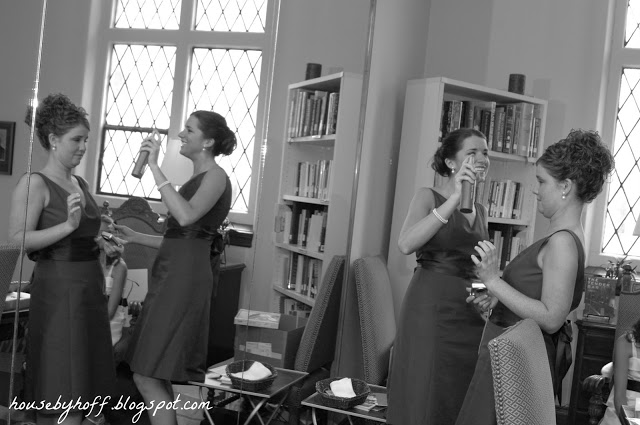 We went with a small-ish wedding party. My sister (not pictured) and my two besties (above) were my bridal party. We also had our elementary-aged niece and nephew as jr. groomsman/bridesmaid.

When I was going through the pictures, I realized that there was a lot of bow tying going on! My MIL and aunt were the primary bow-tiers.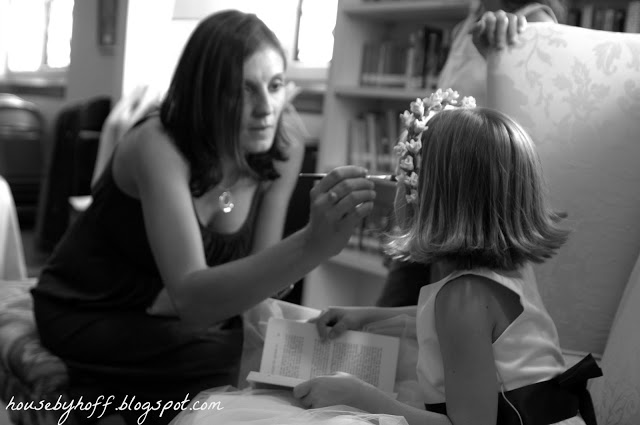 I love this picture of my SIL putting on the flower girl's make-up! Apparently she was taking a break from doing some pretty heavy reading.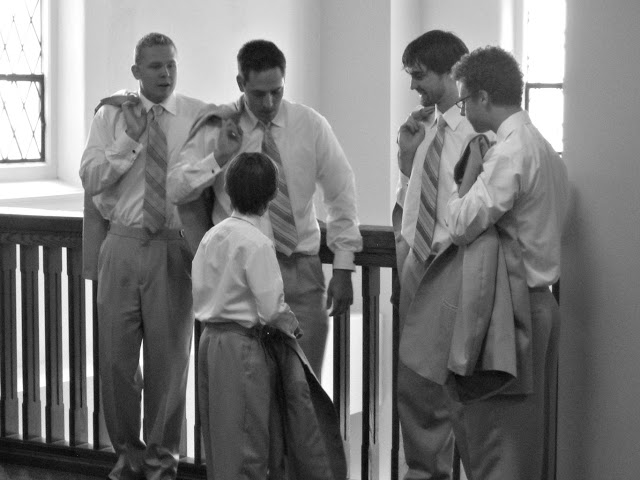 This is the only picture I have of the guys "getting ready". Probably because they came to the church already dressed, and had no make-up, hair, or primping to do.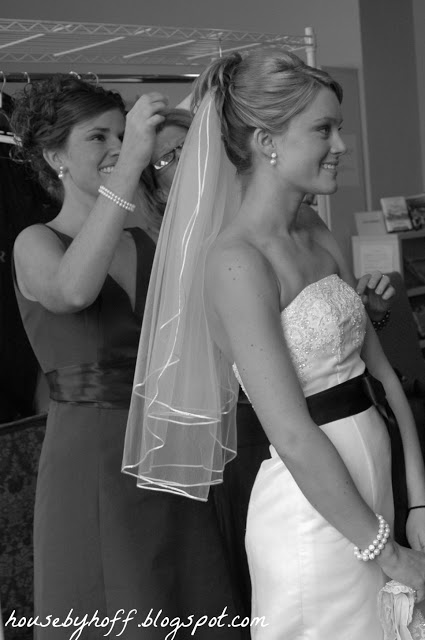 …..and the finishing touch!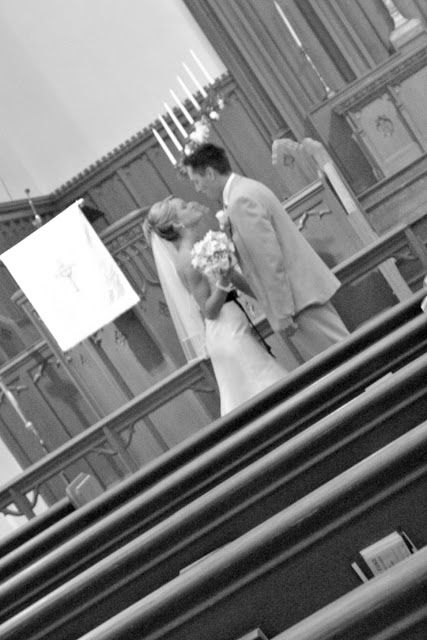 Now, I know this isn't for everyone, but Mr. Hoff and I wanted to get the majority of our picture-taking done before the wedding. So we did a private "see each other for the first time" moment with just the two of us (and the photographer, who was apparently hiding in the pews).
One great idea that I want to share with all you bride-to-be's out there, is the Wedding Itinerary that I sent out to the entire bridal party and all family members a few weeks before the wedding. It included the times and places where people needed to be, and also the phone numbers of all the "key players".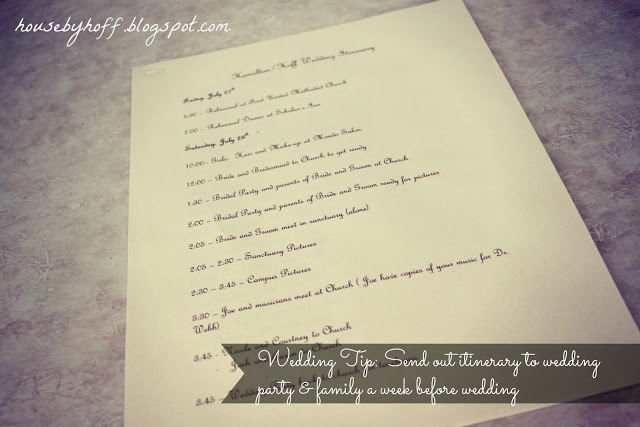 Alright, that's probably a good place to end this post. My next part in the "Our Wedding" series will cover the pre-wedding photography…which was gorgeous!
Have a great day!