I made this kitchen wall decor and will show you how easy it is.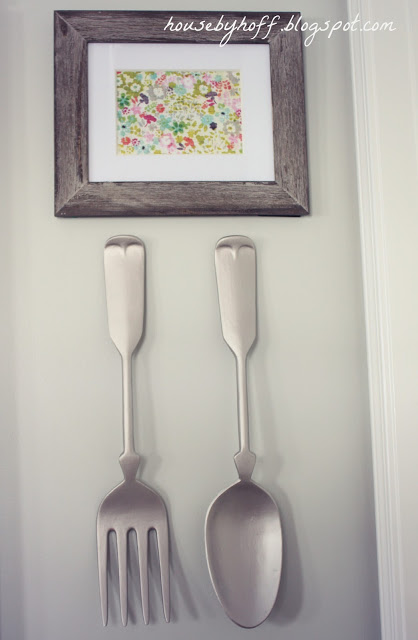 It's Friday!!!
If you're a stay-at-home mom to a toddler, like me, this means nothing to you anymore.
However, if you're a working girl, or guy, ( honestly, are there any guys out there reading this blog besides Mr. Hoff and my dad?) woohoo for you! The weekend is almost here!
Maybe you'll want to spend your weekend doing some inexpensive statement wall decorating…?
I did just that last weekend. I had an empty kitchen wall (one of the many empty walls in my house) that was just begging for some love.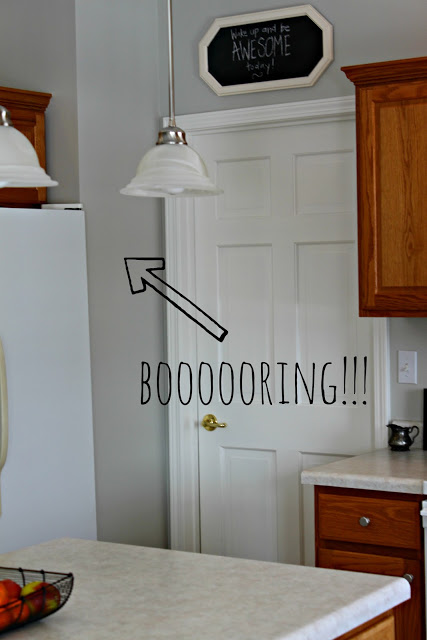 Yup, she needed some love alright.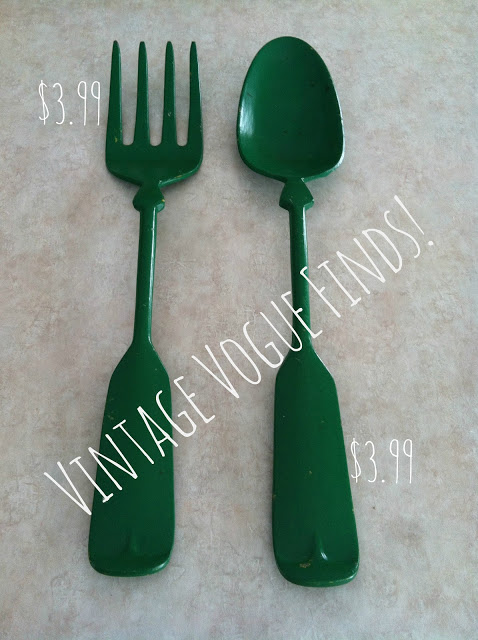 Just one minor problem…the color. Now, I like over sized, eclectic grass-green spoons and forks just as much as the next person, but I had some other plans in mind for these.
I spray painted the lovely pair with a primer, then finished them off with a few light coats of "Nickel" spray paint by Krylon. I absolutely love this appealing color and keep it on hand at all times.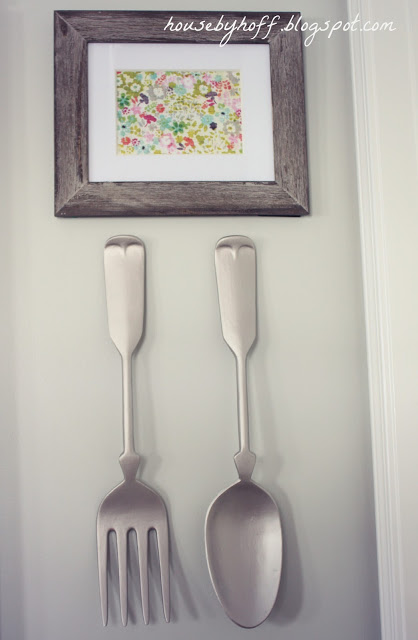 Don't they look real enough to use? 
I might use a fork that size to eat some left over ice-cream cake
. The picture frame was $15 at Kohl's. I put some scrapbook paper, that I already had, from Michael's in the frame.
I spent a grand total of $23 on this wall! (Keep in mind that I already had the paint.)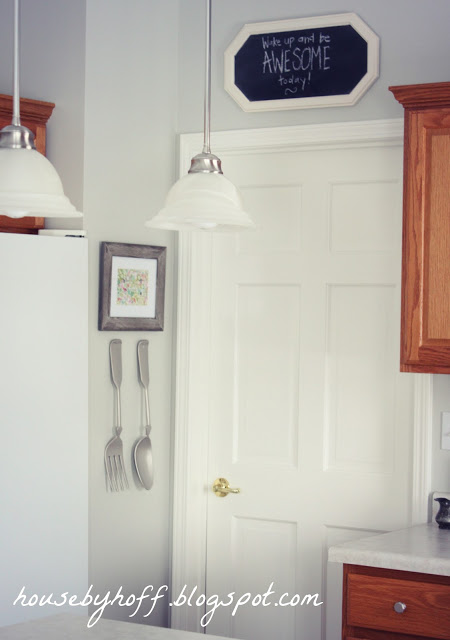 Now, I need to figure out how to keep Miss L from snatching them off the wall….she keeps reaching for them and saying, "Oooooooh!" I might be in trouble! 🙂
If you haven't already read my post on how I turned a mirror into that cute little kitchen chalkboard,
click here.
Have a great weekend! I'm already getting excited for Round 2 of
$30 Thursday
coming up next week!