Happy Monday!!! I'm back from my "spring break".
No, I didn't go to Florida, I didn't wear flip-flops, and I definitely don't have a tan. It wasn't that kind of spring break. I had a great week of catching up around the house, celebrating my 30th birthday, and hanging with family for Easter.
I got so many great gifts for my birthday. I think it would be obnoxious to list them all, but basically I'm a very lucky birthday girl!
I can't help but tell you about one present I was super excited to get! I got a 
50 mm lens
for my camera that I'd had my eye on for quite some time.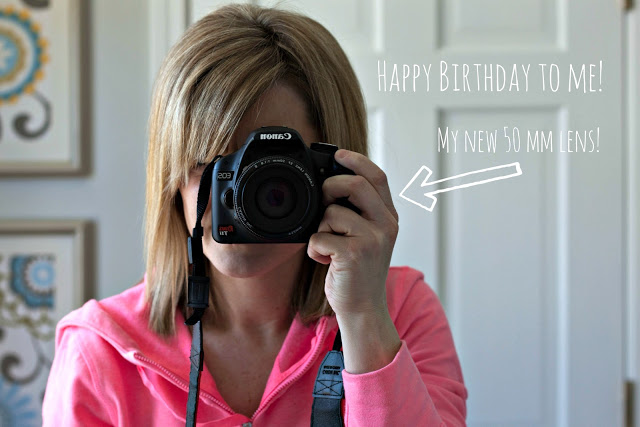 Are you into photography? If so, then maybe you use a 50 mm lens. I'm open to any tips or advice…I'm still experimenting and learning how to use this guy. 50 mm lenses are great for taking super sharp photos, they are awesome in low light, and they give you that nice soft and blurry background. This lens will get a lot of milage for photographing future craft projects!
Aren't I lucky to have so many pretty subjects to practice using my new lens on?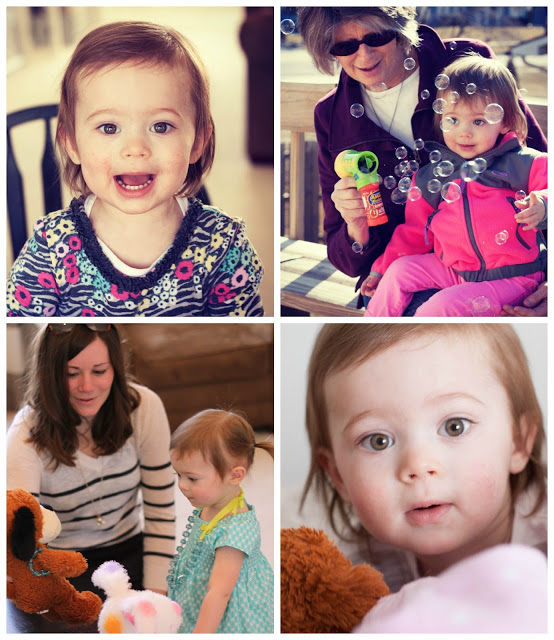 I'm not the only lucky girl in the house. Miss L. got somewhere in the neighborhood of 5 Easter baskets from neighbors and family members. She really loved the bubble gun in her Easter basket from "Mimi and Ba" (my mom prefers Mimi to Grandma and Miss L calls my dad "Ba".)
Here she is in full Easter attire. Her hair just started fitting into pigtails!  This is a very exciting development for her mom. She's very into jewelry and, I can tell, feels super-glam wearing her new necklace and bracelet. She walks around and waves to everyone…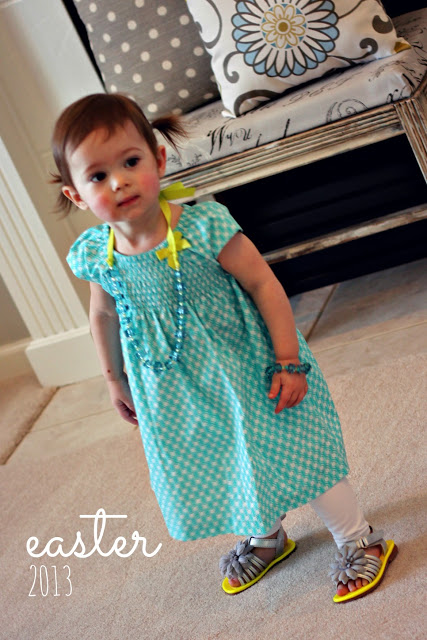 Hey, girl! You're lookin' good!
(I can't believe how big my little baby is getting.)
 We had a very fun Easter day at my in-laws. There are 8 grandchildren on this side of the family, so Easter egg hunting is like an Olympic sport. (We've seriously have been practicing Easter egg hunting with Miss L in preparation for this day…like for real.)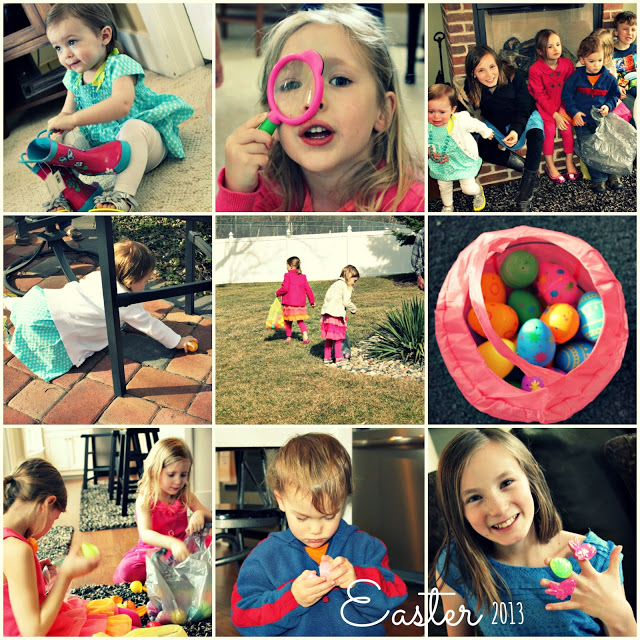 Don't I have the cutest nieces and nephews? Easter is always fun with them!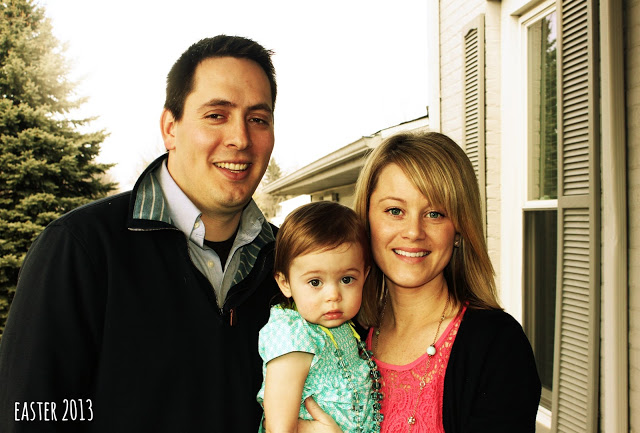 Cute family shot.
I'm looking forward to sharing my latest projects with you, including the
THIRD
$30 Thursday coming up this week!
Shayna
and I have added a third blogger to the fun…can you guess who it is? (If you read this blog regularly, it wouldn't be too hard to figure out!)
Have a great day! 🙂