Ok, kids, I'm going to wrap up my "Our Wedding" Series today with Part 4!
To see Parts 1-3, click below:
After the ceremony, we headed to The Indiana Memorial Union's "Tudor Room" for the reception.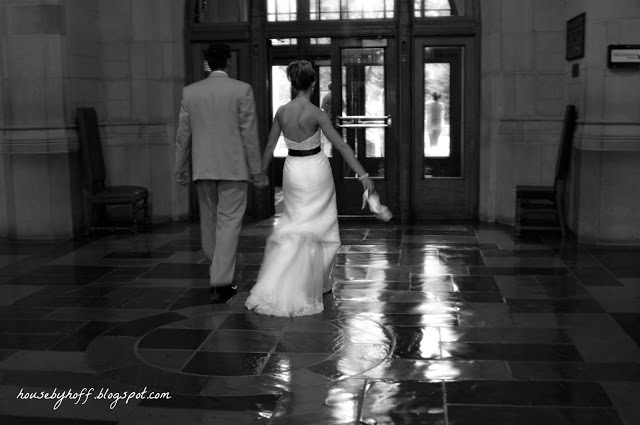 I kicked off my shoes and got ready for a great night!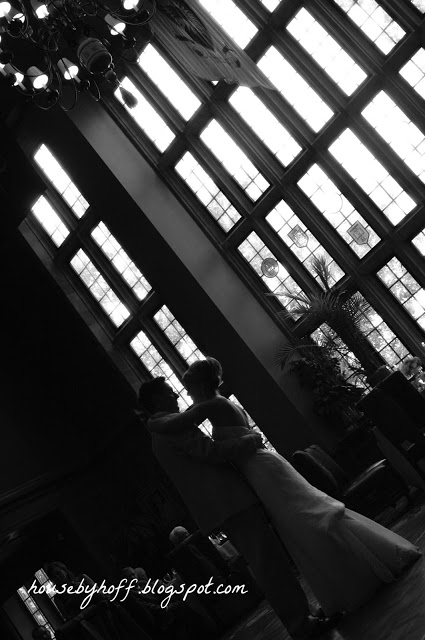 Our first dance? Elvis (I looooove Elvis) "I Can't Help Falling in Love With You".
I think the official title of that song is "Fools Rush In" but I choose not to acknowledge that.
Because I value my relationships with my friends and family, I will not post all of the "action shots" of people dancing, singing, and having a gooooood time…you know what I mean. 🙂  It was a very fun night that I'll never forget!
Now, what you might be more interested in…the DETAILS of the wedding and reception. The details of a wedding are what really trip my trigger!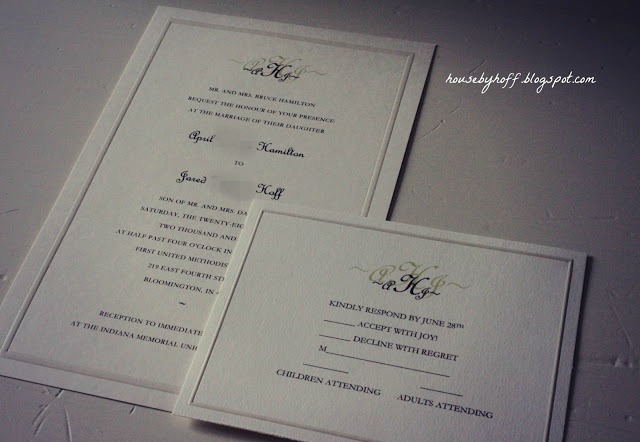 Now, I have to start by saying that I did ALL my paper products myself. Using my home printer, my creative thinking skills, and my Hobby Lobby coupons, I created everything myself. My invitations were super classic, pretty and simple.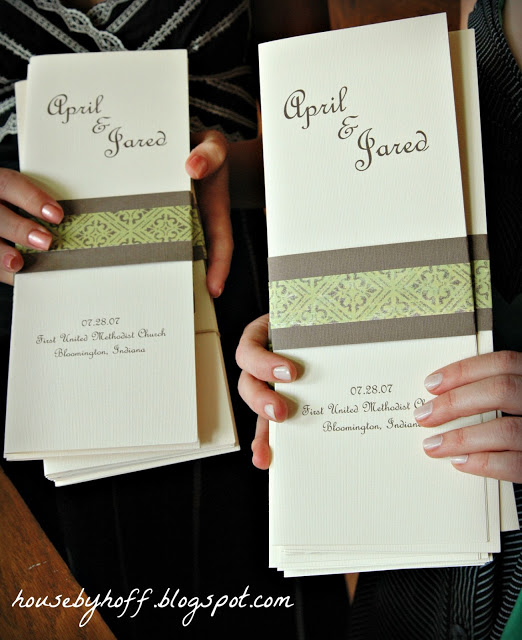 I printed off these programs and added scrapbook paper bands around them for added detail and color. The bands were made using two different scrapbook papers and glue dots to keep them together.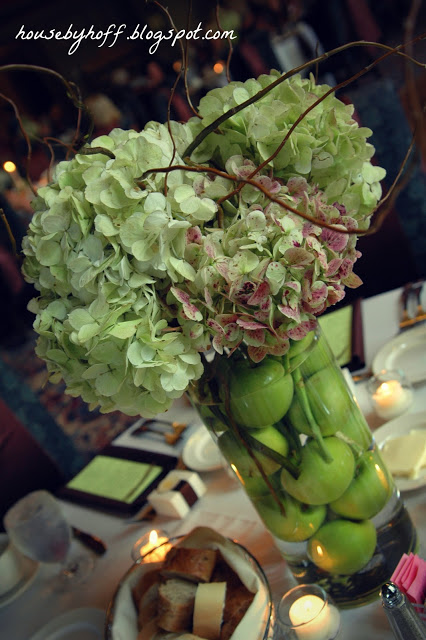 I saw a picture in a bridal magazine (remember this was before Pinterest) where they used green apples in the vases and hydrangeas and curly willow coming out of the top. My florist nailed it!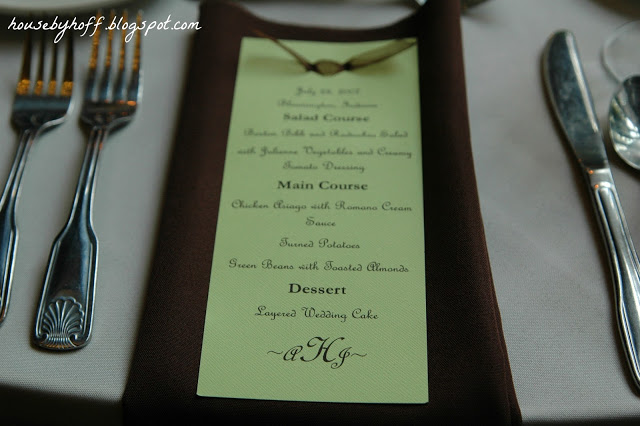 I also did the menus myself using my printer, some green scrapbook paper, and ribbon! Very elegant…and easy (and inexpensive)!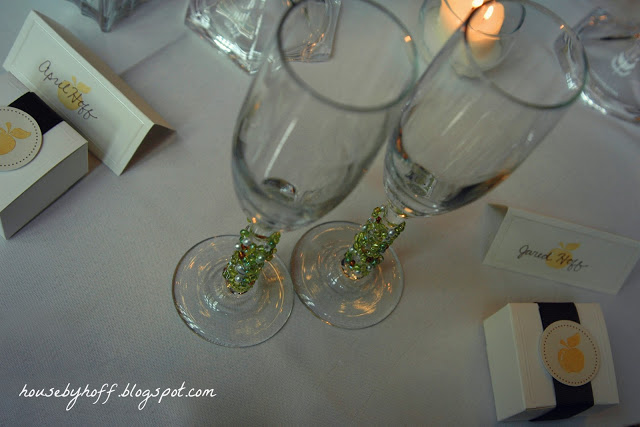 My mom had our toasting flutes personalized with bead work that corresponded with the wedding colors. The place cards and favor boxes were stamped with an apple stamp to tie into the apple centerpieces.
As mentioned, I did all of the paper products myself. One thing I tried to be mindful about is creating a cohesive collection of paper products for my wedding. In other words, when put side by side like this, they all look good together.

I accomplished this by sticking to two fonts (Garamond and French Script), using the same monogram on the invites and menu cards, and using my wedding theme colors on all three pieces. These days you can download the coolest fonts (some for free!) from all kinds of blogs and websites, including this cool set from A Subtle Revelry:
So much has changed since I got married 5.5 years ago. I think I'd do many things differently, including be a bit more bold with my decorations, but there are many things I wouldn't change a bit.
That wraps up my "Our Wedding" series. It was fun to share these happy memories with you!
Have a great day! 🙂