Here are my best tips on easy ways to improve an older outdated fireplace!
If you're newer to my blog, I might be able to
lie to you
 convince you that my mantel and tile surround have always looked like this: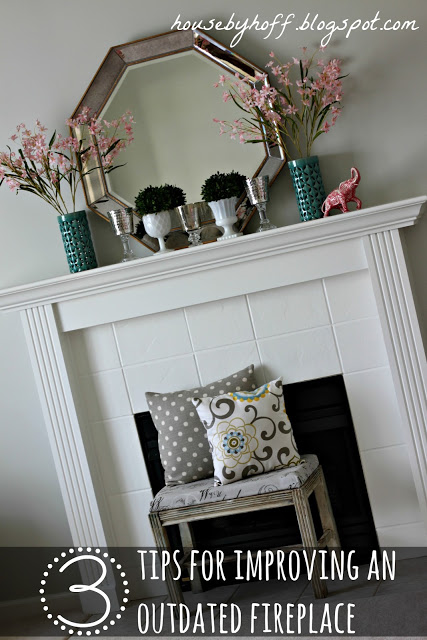 But, it hasn't. A few short months ago, it looked like this: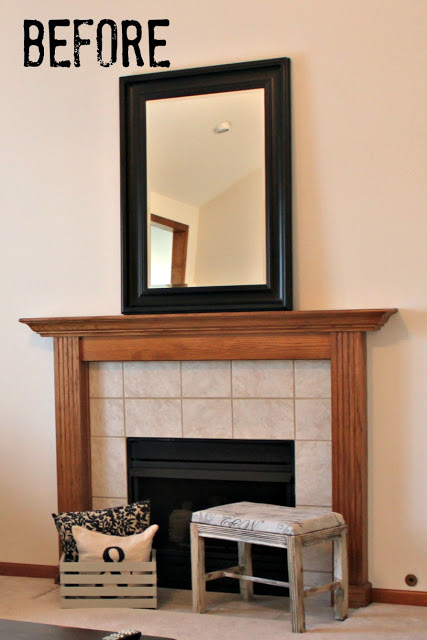 bleh. Very outdated!
Here are a few ways we've managed to transform our outdated mantel and tile surround:
1. Paint!
It should come as no surprise that paint made a huge difference for our mantel and tile. When we had our oak trim painted white, we had our painter caulk, sand, prime, and paint the mantel and tile too. The color change was immediate and such an improvement! The paint color is Benjamin Moore's White Dove, which is lovely soft white.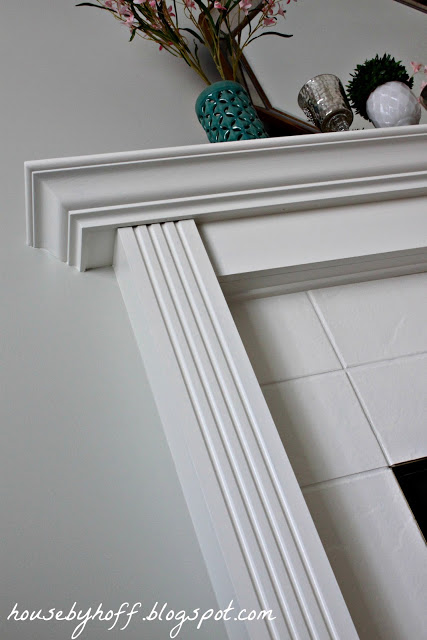 We had our painter do this, but it wouldn't be too difficult to do it yourself!
2. Decorate with new (or new to you) accessories!
This breakdown is from a previous post, and it looks a little different now, but I was able to redecorate the mantel relatively inexpensively! I found a lot of this loot from Goodwill!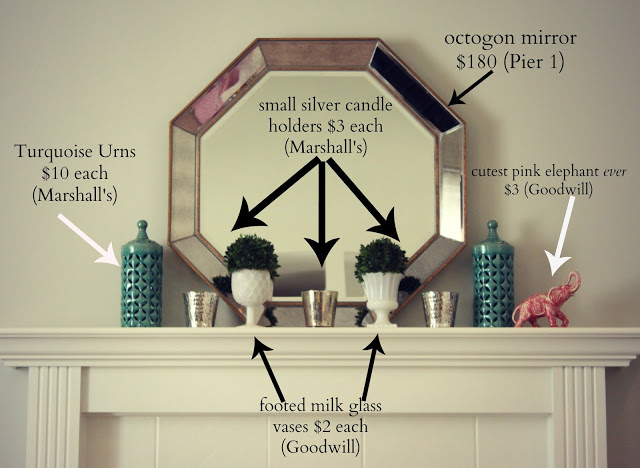 3. Hide the kinda ugly fireplace with a cute bench and standout throw pillows!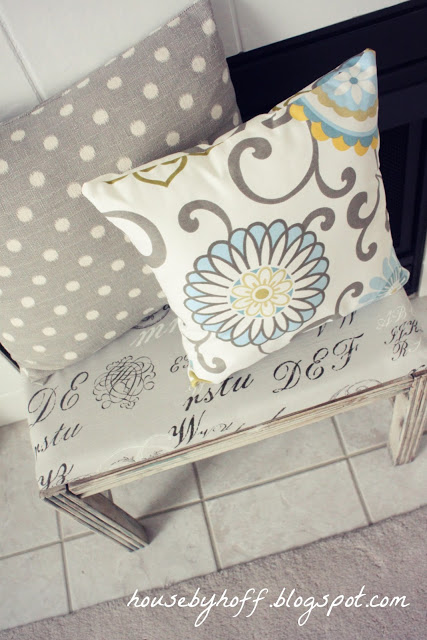 There. That's better. I hardly even notice the big black fireplace behind those darling throw pillows.
We've been able to make this fireplace look a whole lot better without spending a lot of money! That's just how I roll.
~
I was super excited yesterday to find out that my
Goodwill Frames to Fabric Art
project was featured over at
Roadkill Rescue.
  If you are into home decor blogs, then you probably know that Roadkill Rescue is kindofabigdeal. (
Sorry, had to toot my own horn for a second!) 
If you love trash to treasure furniture and decor make-overs, then you'd love Roadkill Rescue, be sure to check it out!