I really can't tell you how much I love $30 Thursday! I look forward to it every month. I love the challenge of making something beautiful out of something that's not so beautiful, which seems to be theme to my $30 Thursday Projects. I'm excited to announce that Jen, from
Migonis Home
, is joining
Shayna
and I in the $30 Thursday fun!
Now, let's get to it! Here is my $30 Thursday Project….DIY Fabric Art!
I want to share with you how I went….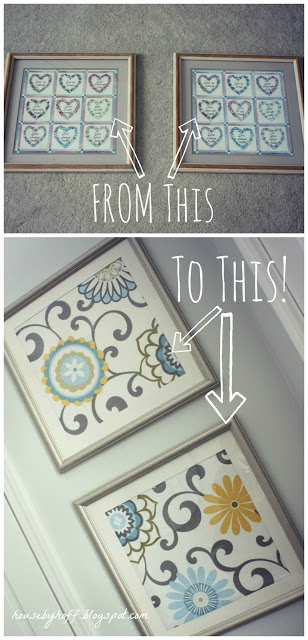 I hardly know where to start with this project. I found one of the framed prints at Goodwill. I snatched it up with plans to do something completely different with it. Then I spotted the exact same framed print at another Goodwill,
what are the odds of that
? The idea for this DIY Fabric Art project started to form, and when I found the gorgeous fabric (which I got
a little too
excited about in
this post
), it was on like Donkey Kong.
Let the tutorial begin!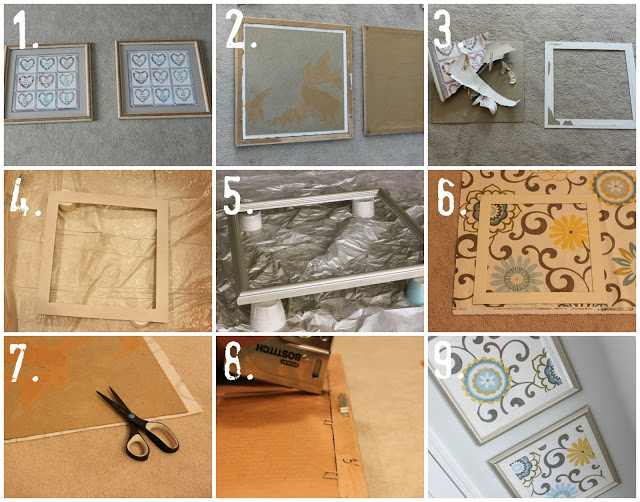 1. These are the original framed prints from Goodwill, aka my "starting point".
2. I began the careful process of disassembling the framed prints. I removed the paper backing, and carefully pulled out the staples that were keeping the prints in tact.
3. It was very important not to damage the matting (the picture shows the backside of the mat, the front was in great shape). I also wanted to keep the original cardboard square that backed the print,  (this would be what I adhered the fabric to later). The actual original print was completely destroyed…which was fine by me!
6. I used the mat to determine the size of the fabric square I would need. I traced around the mat and cut out my fabric square.
7. I used Locite's Spray Adhesive to adhere the fabric to the cardboard square that backed the original framed print. Once the adhesive dried, I trimmed off the excess fabric around the square.
8. Putting it all back together was a process in itself. I placed the glass back in the frame, placed the mat behind it, and placed the cardboard/fabric square. I used my staple gun and placed staples about 2 inches apart around the frame. Hold your staple gun about 1/2 inch away from the frame so that the staples don't go all the way into the frame. You want them to stick out so that they keep everything together.
9. Hang your gorgeous DIY Fabric Art!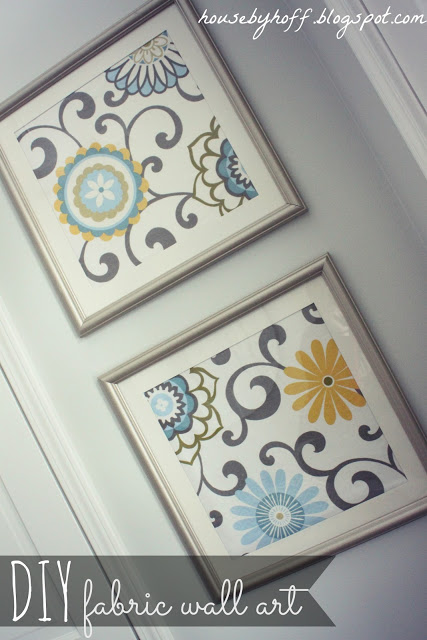 I am very pleased with the DIY Fabric Art!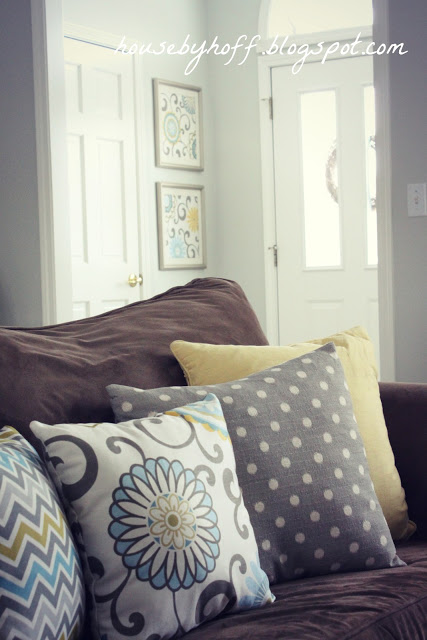 They are hanging in our entryway, which can be seen from the living room. They go perfectly withe the
new throw pillows
! Gotta love that! 🙂
 ~
 Now, meet the girls, if you don't already know them, and check out their $30 Thursday Projects: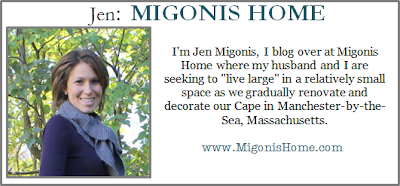 Click here
to see how Jen made a bathroom shelf out of a floor joist!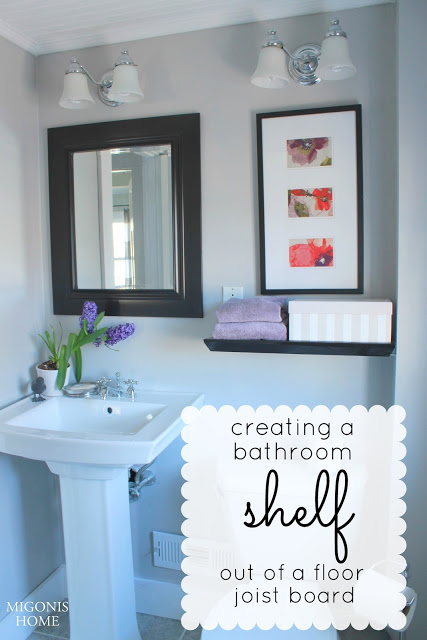 Here's Shayna: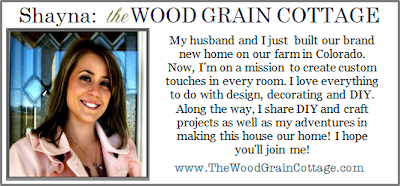 Click here
to see Shayna's super-cute DIY Spoon & Pallet Hook Rack.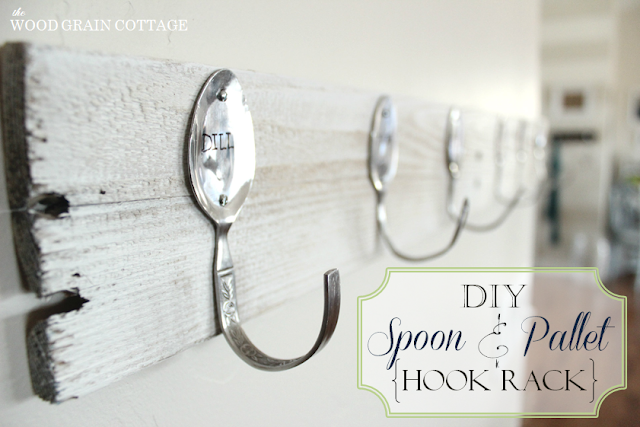 I'm in the company of some serious talent, aren't I?
Have a great day! 🙂