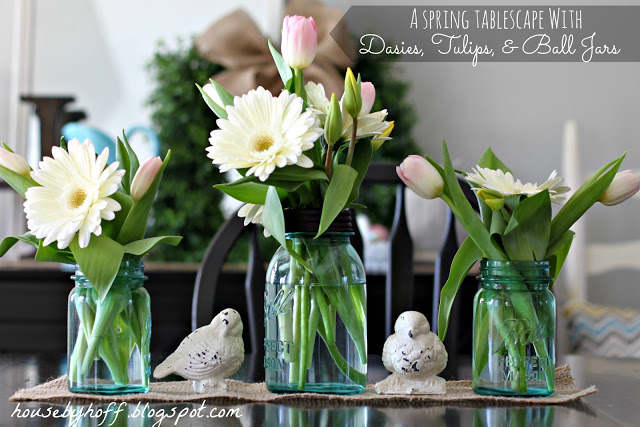 Who doesn't love the look of fresh flowers in blue Ball mason jars? It's such a classic look that can be switched up easily based on the seasonal flowers available.
I hosted a family dinner recently and wanted to use some springy fresh flowers in the center of my table. Mr. Hoff went to the store with the instructions to call me from the flower section. I will share credit with him for the gorgeous flowers he came home with! 🙂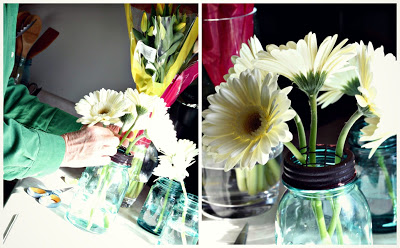 My mom, a budding floral designer (pun intended), is the one who arranged these gorgeous flowers in my grandmother's vintage blue Ball mason jars. She found this
Mason Jar Flower Frog
on Amazon, which really helped keep the flowers in place! She only had one, so we used it on the large ball jar in the center of the table scape. We're both ordering a few more for future centerpieces and flower arrangements…we loved it!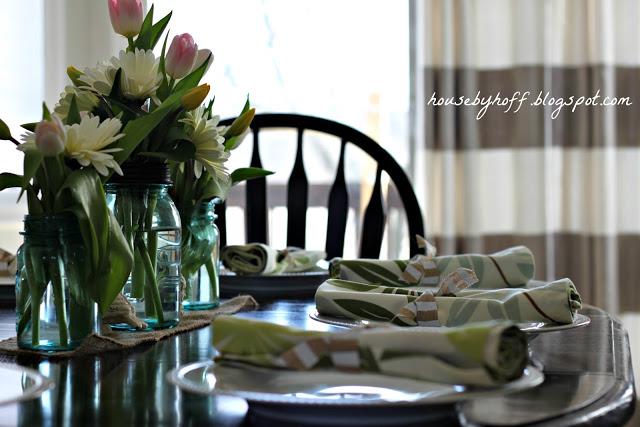 The set table. I registered for these napkins for our wedding. I was happy to use them for maybe the second time ever…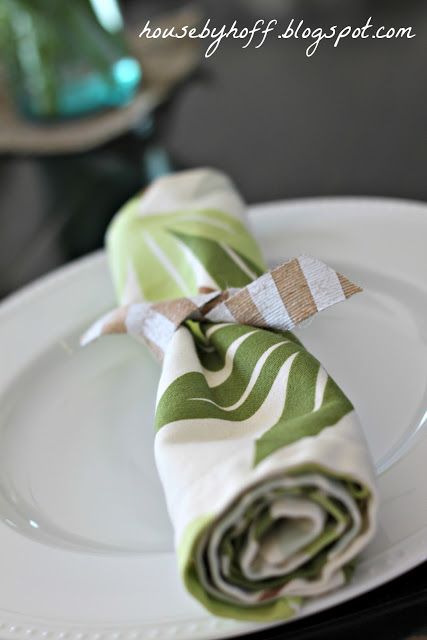 I tied the napkins with simple striped burlap ribbon that I picked up at Hobby Lobby for half price. I also used this gorgeous ribbon in
this centerpiece.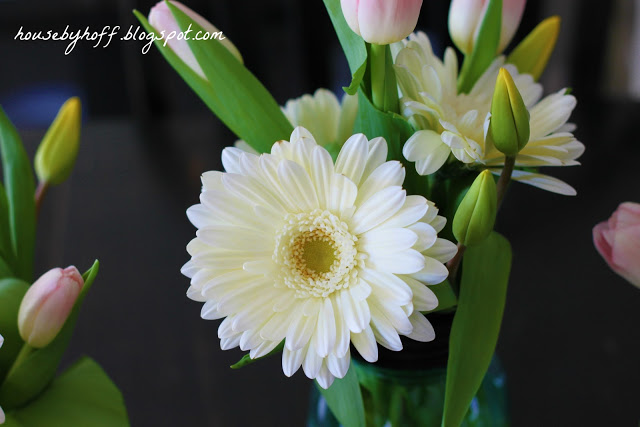 This table scape has me thinking that I'll be buying fresh flowers more often. There is something so pleasant about having them around.
I hope you have a great weekend! 🙂