Let's talk about my master bath…shall we?
Have you ever noticed that I NEVER show you pictures of our bathrooms? There is good reason for this. It's because they are ugly. Very. ugly.
We are in the process of "fixing up" our master bath. I use the term "fixing up" because there will be no major renovation, no new shower, bathtub, counter top, etc.
*Sigh*
We're simply improving upon what is there with a lot of paint, a couple of new light fixtures, and some new hardware.
We are in the process of fixing it up, so I thought I'd go ahead and show you our master bath.
*Warning*  If 90's decorating offends you, you may want to avert your eyes.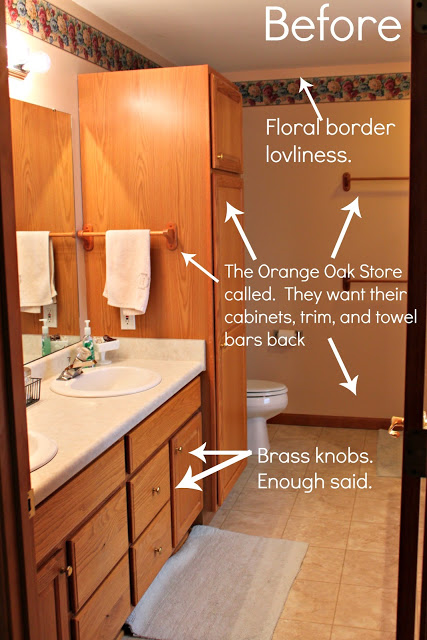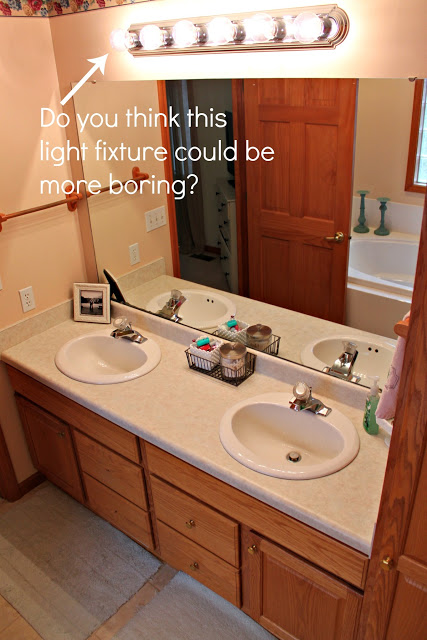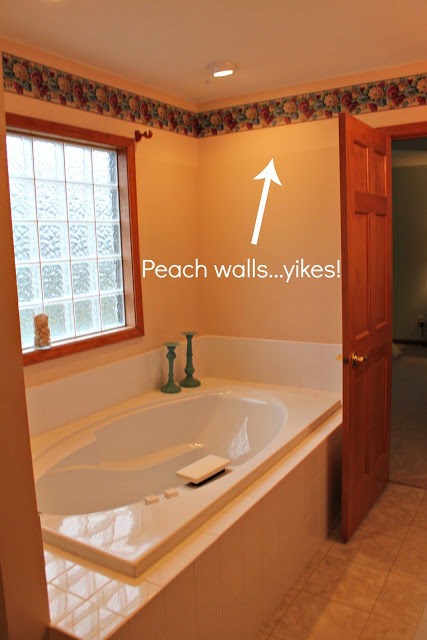 I apologize right now if you have a peach master bath with floral border that you love. I did not mean to offend you. It's just not for me.
With the help of Mr. Hoff, Miss. L, and Polar Bear we should be done in
no time
a few months. Have you ever tried to work on a house project with a toddler? One word: impossible. 🙂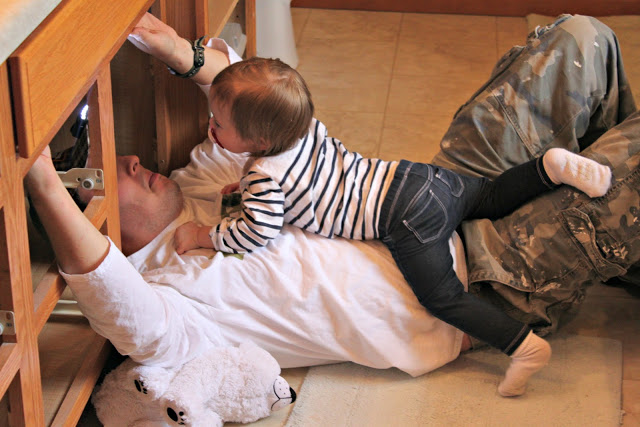 I'll be updating you soon with our progress!
  ~
It's hard to write a post on remodeling my master bathroom without thinking that it is pretty unimportant topic relative to the horrible day in Boston yesterday. I hugged and kissed my daughter a few more times, because these kinds of tragedies put things into perspective for me. She's so small and innocent. While two bombs blew up at a sporting event yesterday, she was smiling and waving at chicks at our local farm supply store. I want to protect her from all of the ugly, horrible things that happen. Sadly, I know I can't.
  My thoughts and prayers are with those who were affected.