I am a sucker for milk glass. I also really love succulents. Put these two things together, and you've got a sweet Mother's Day gift!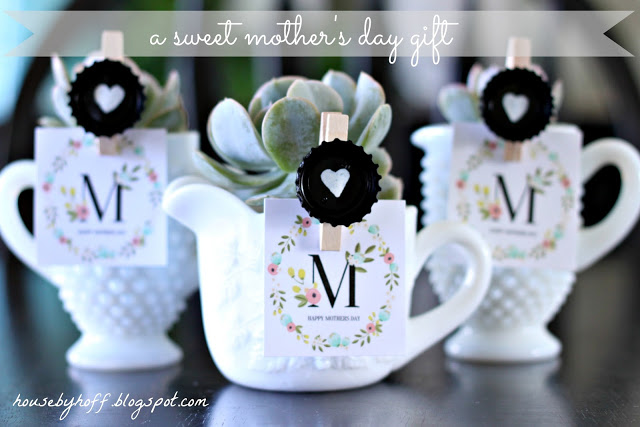 I recently found these three little milk glass pieces at Goodwill. As soon as I saw them, I knew what I wanted to do with them!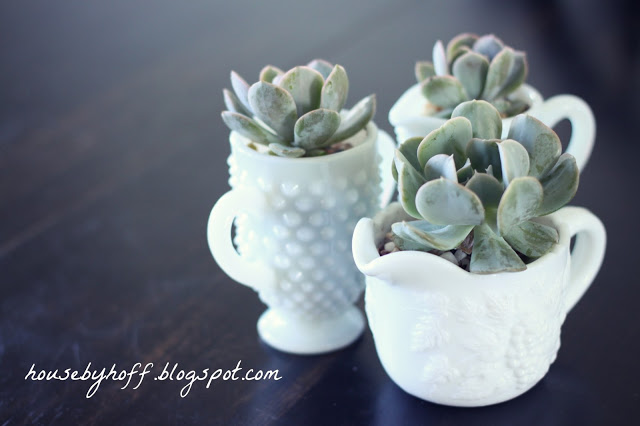 I purchased my succulents at a local greenhouse, but you can find them pretty much anywhere. I even saw some at Wal-Mart the other day. To see my tutorial on how to plant succulents,
click here.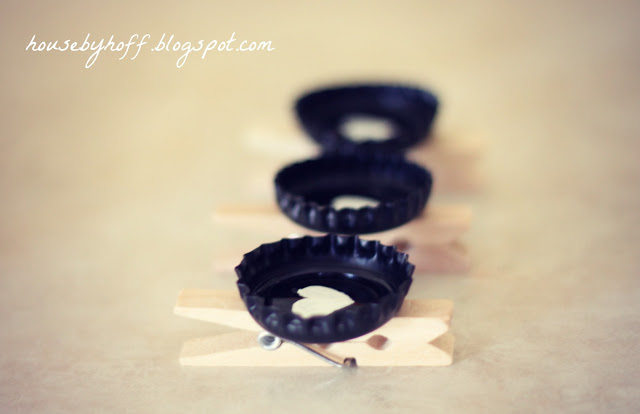 I made the little clips by spray painting some bottle tops black. I used a white paint marker to add the hearts and hot glued them to some mini-clothespins.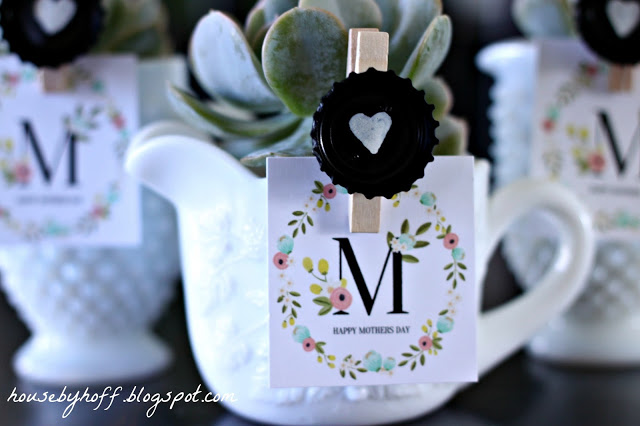 I found and printed out these beautiful Mother's Day tags over at
The Painted Arrow
. Don't they add the perfect vintage detail? Love them!
Remember that it is teacher appreciation week! You could switch out the tag for a note written by your kiddo for his or her teacher. Teachers are some of the hardest working professionals on the planet…I should know, I taught 5th grade for 6.5 years. I've also been subbing lately, and it reminds me how much planning and work goes into each and every day of school!
Have a great day! 🙂