Hi! I'm Miss. L.
I am my mommy's favorite little person. I mean, just look at me: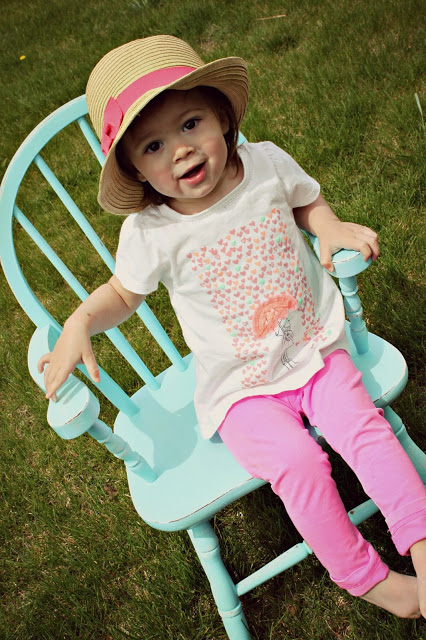 As I am getting older, my mom is trying to come up with ways to let me be creative and have fun.
But, I don't always cooperate with her.
I eat crayons. I lick finger paint. I will even try to chew on chalk. Mommy still lets me play with these things, but only when she's feeling up to the challenge.
My mom is smart though. She's figured out a solution for days when she doesn't feel like making a big mess: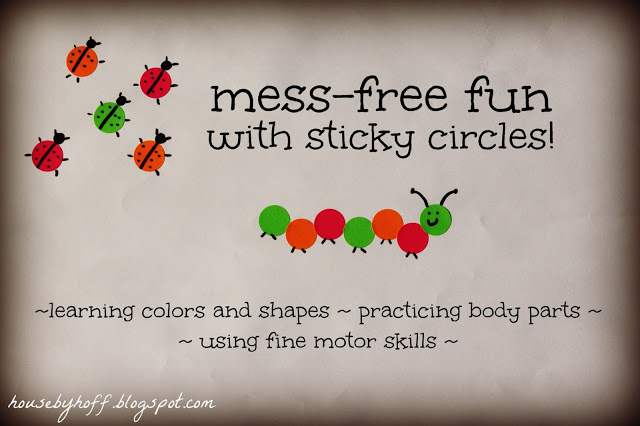 Yup. Sticky circles! Or, "culs" as I call them.
I am going to tell you about the different ways we have figured out to play with these sticky neon things!
1. Practice Finding Body Parts

Sometimes my mom draws a little girl, and we stick the dots on her!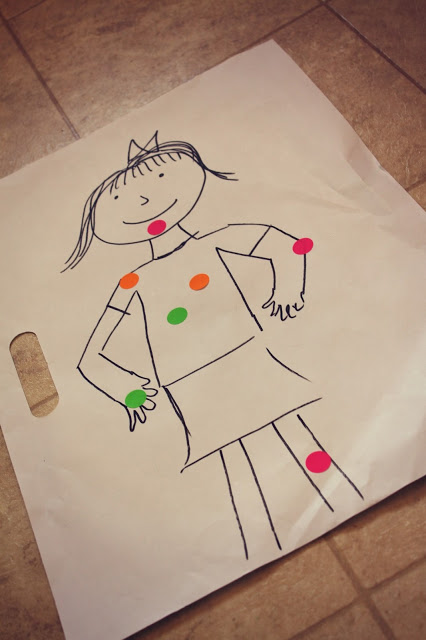 2. I Practice My Colors and Point to the Circles!
My mommy hands me a circle, tells me the color, and I stick it on the paper. Sometimes we do this with the whole sheet of stickers! It is fun! My mom also points to the stickers and says, "Look at the circles…can you say 'circle'"? I can find circles in my books and puzzles since we started doing this!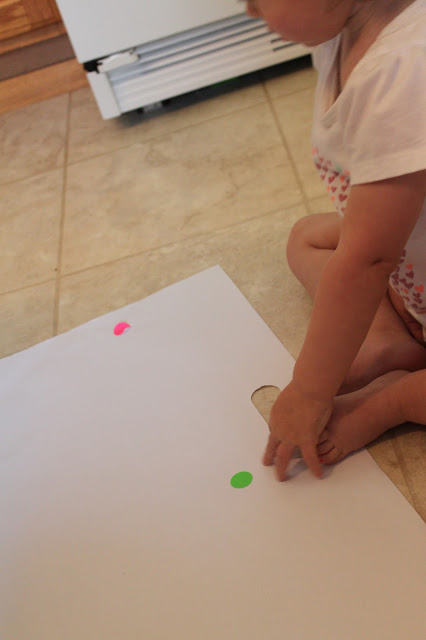 3. We Make Bugs & Caterpillars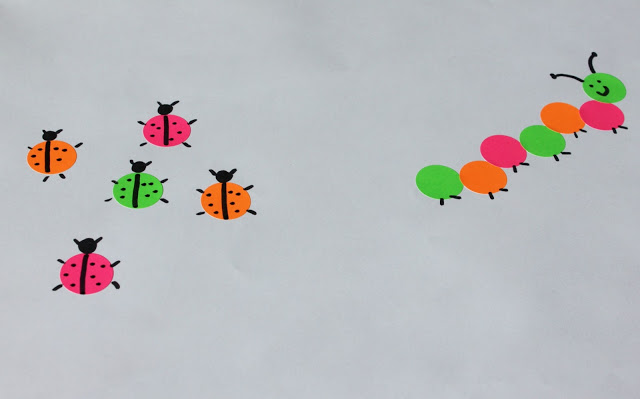 I think my mom gets a bigger kick out of this than I do…I'll look at these bugs for a few seconds, then I get kinda bored and start sticking circles in my mouth.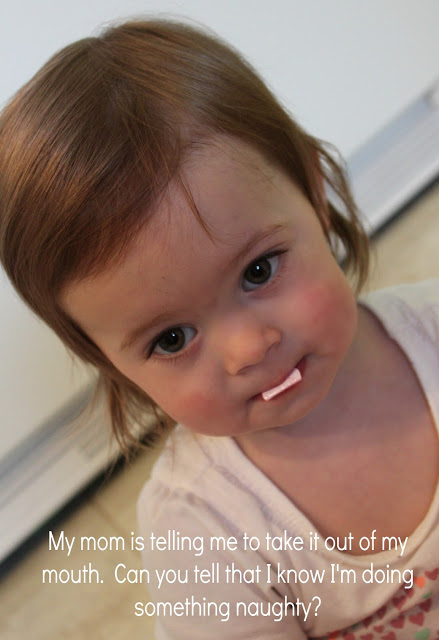 Do you have a toddler like me? What do you do to entertain them?
Have a great day! 🙂