Just about a year ago my mom retired. She worked hard as an elementary school speech pathologist for 30+ years, and, if you'd ask her, attended bagillions of case conferences, given zillions of hearing tests, and spent millions of hours working with her students…(all facts and figures are probably about accurate)!
We knew we had to celebrate this lady's hard work with a surprise party at a local winery! My sister and I invited a small group of her friends for some fun, food, and, of course, wine!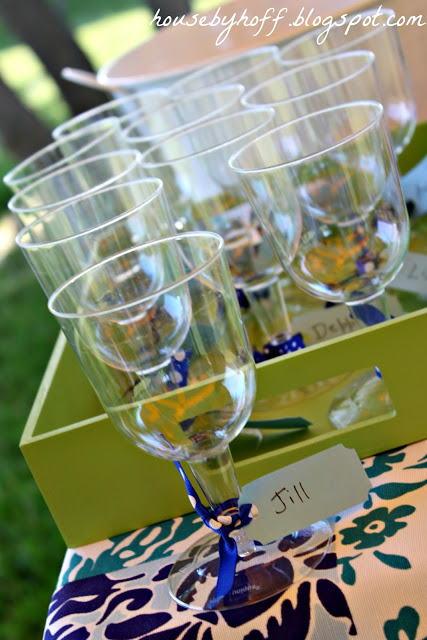 I tried to stick to cups and plates that were disposable since we'd be outside and away from home. I found disposable wine glasses at the grocery store and added simple ribbon and label wine glass name tags for an added touch of color and detail!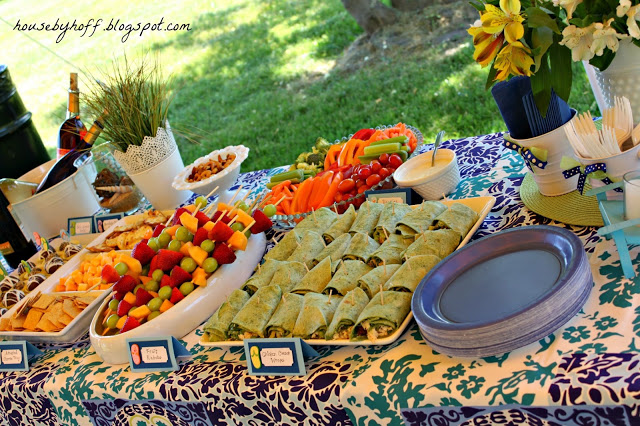 The food table! We made all of the food ourselves. Cheese and crackers, fruit kabobs, veggies, and chicken Caesar wraps were on the menu! I wish I had a close up of those adorable flip-flop food cards!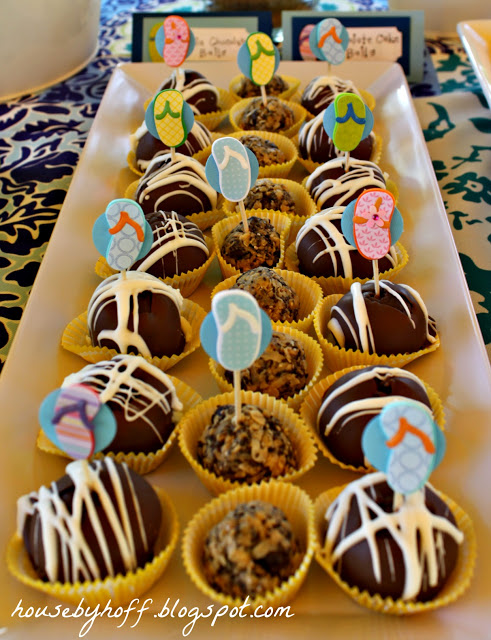 Cake balls and energy balls for dessert! I made the cake toppers using flip-flop stickers and toothpicks! For my energy ball recipe,
click here!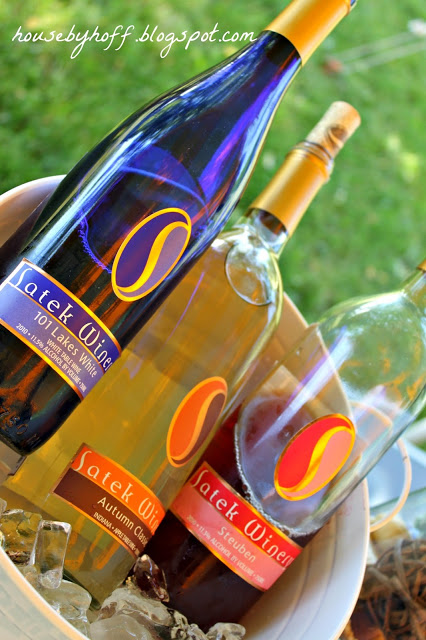 The beverages. (All ladies were responsible…no worries!)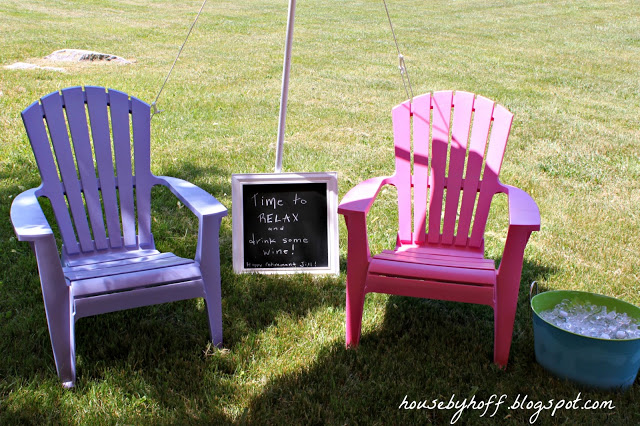 The winery provided cute and bright Adirondack chairs for a little seating area!
So, was she surprised?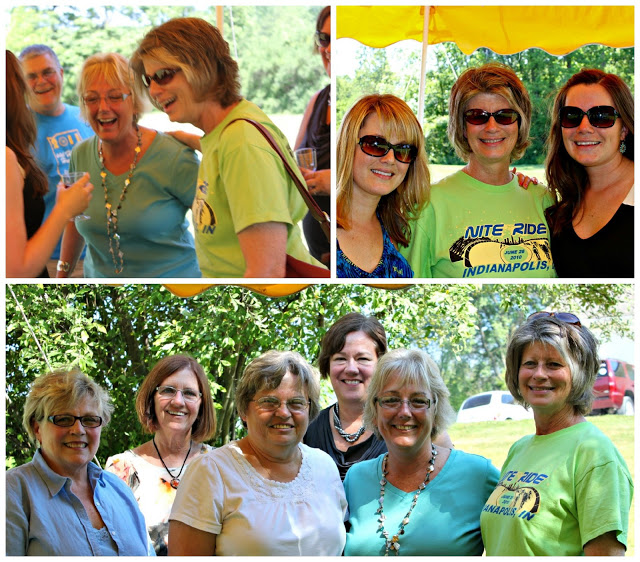 Yes, she was! 🙂
Wineries make a great place to throw a party! The backdrop is often beautiful, the mood is light, and, in this case, the weather was perfect! We had this particular party at
Satek Winery
, in Fremont, Indiana, under a tent on their spacious lawn.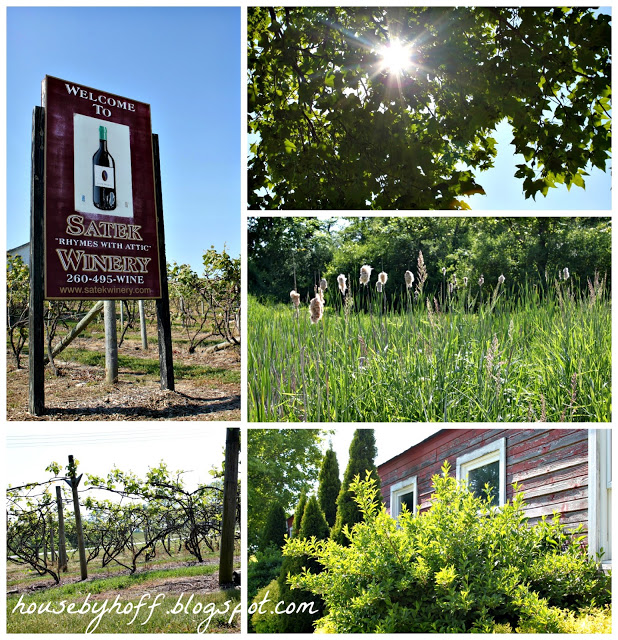 Throwing surprise parties can be stressful, but I was so glad we pulled of the surprise for my mom, who deserved it!