Happy Monday!
Did you have a good 4th of July Weekend? I hope so!
I had five minutes to spare and a table without a centerpiece on Friday.
I love a challenge, so I threw together a few options.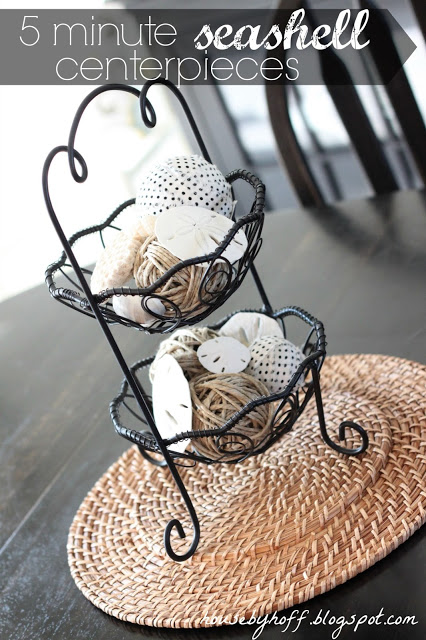 First I created Option 1 (pictured above). I had these twine balls (just twine wrapped and hot glued around a Styrofoam ball) and some fabric balls (fabric ripped into one-inch strips and wrapped around a Styrofoam ball) on hand from an old centerpiece. I just threw them together with some sand dollars and coral in this tiered thingy.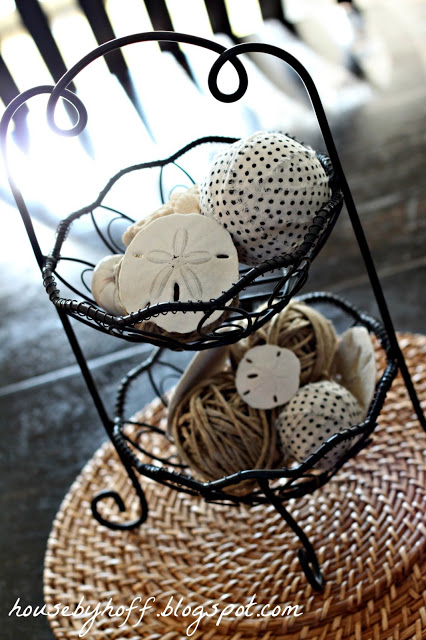 I liked this. A lot. Just not here. So I moved it to the bathroom.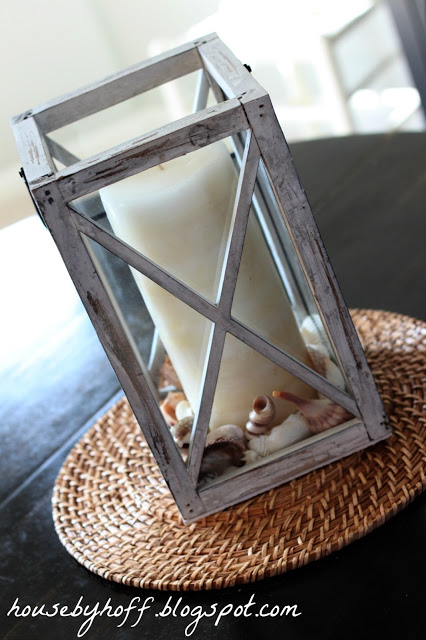 Option 2 was this lantern (from Home Goods) with some small shells around the base of a candle. I think I need a few more shells, but it works for now!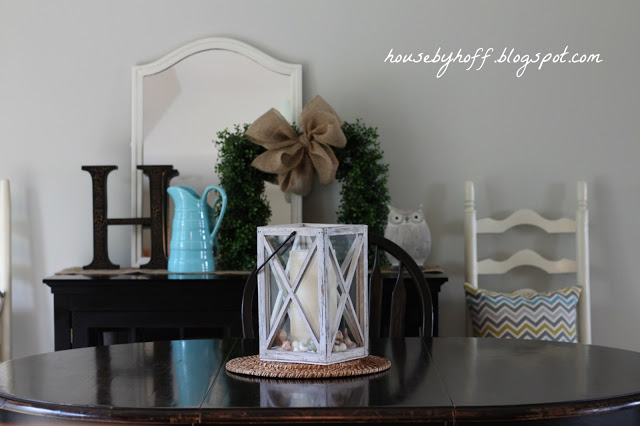 I like this one for the table better because it gives balance to all of black I have going on in our eating area. Option 1 was great, it was just too much black. (I see you nodding your head in agreement right now….I'm glad you see what I mean.)
Here's a little photo collage of Miss L. in her 4th of July outfit. Girl loves the USA.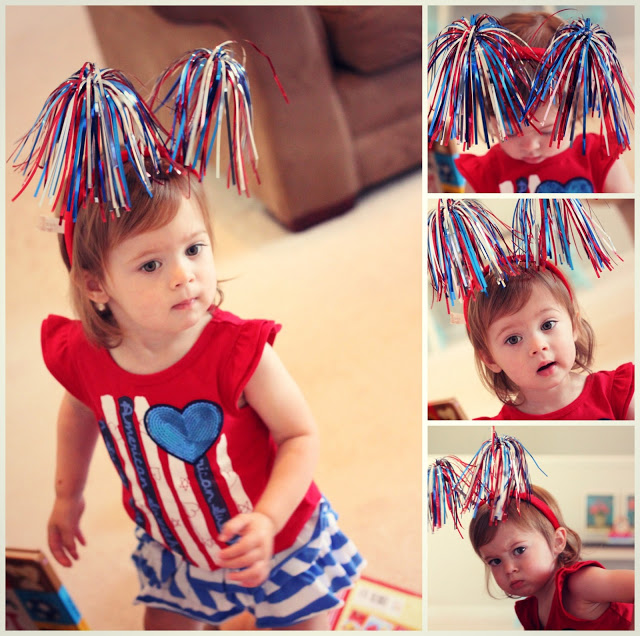 Notice the new face she's been making (bottom right). If that's not a scowl, I don't know what is…
Have a great day! 🙂