Today I am sharing my best tips for planning a shower on a budget!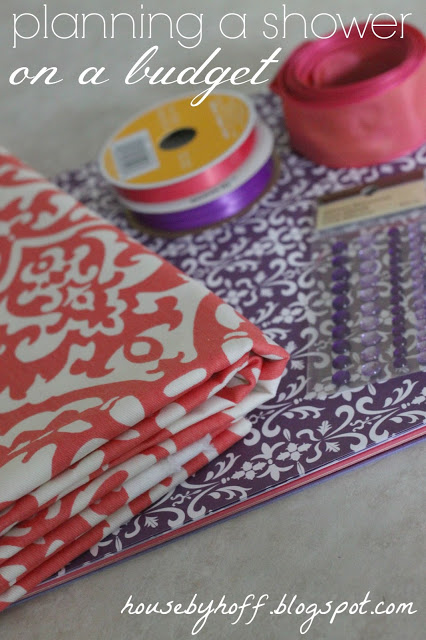 I'm in the process of planning my sister's wedding shower.
I've thrown a wedding shower or two in my day.
I was pretty clueless with the first one, but I've noticed some patterns in my planning, and I have some money-saving tips for you!
Tip 1:  Decide on a color scheme/theme early!
Deciding on a cohesive color scheme or theme early is crucial to getting a shower planned on the cheap. You probably aren't going to find the perfectly colored party supplies on sale or in the dollar bin a week before the shower. Giving yourself plenty of time (1-3 months ahead of time) to look for your supplies when they go on sale or clearance is the way to go!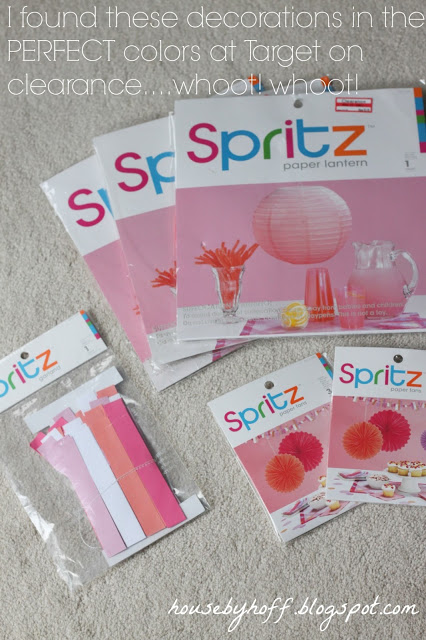 Tip #2: Use your coupons and shop multiple craft stores for the perfect supplies!
I never go to Michael's, JoAnn, or Hobby Lobby without my coupons in hand. JoAnn has an app for smart phones with coupons, you can also get on their text message coupon list. JoAnn will also honor competitor's thrifty coupons for the same items! Hobby Lobby has weekly 40% off coupons in the circulars every week, but you can also get them by email! Michael's is a little stingier with their coupons, but you can get them by email or in your circulars. If you don't get the circulars with your paper, ask in the store…sometimes they have them behind the counter!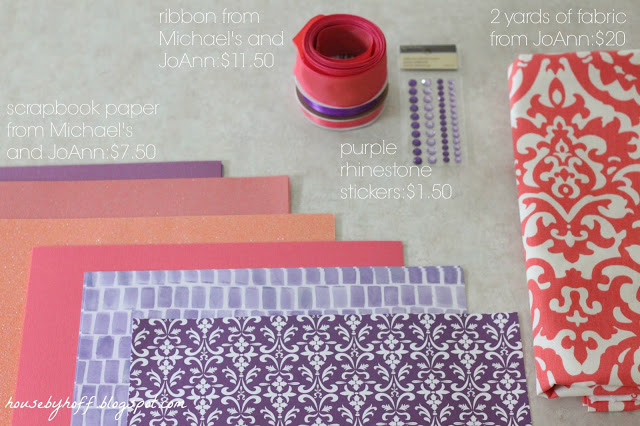 At my last trip to JoAnn I used a 50% off one item from my smart phone app, and a 40% off one item with my circular add. I was happy dancing my way out of the store!
Tip #3: Make the party decorations yourself!
There's just no question that making your own party decorations will save you a lot of money! Is it time consuming? Yep! Is it worth it? Totally! Handmade decorations have a lot of love put into them too! Click
here
to see all of my party decoration ideas! 😉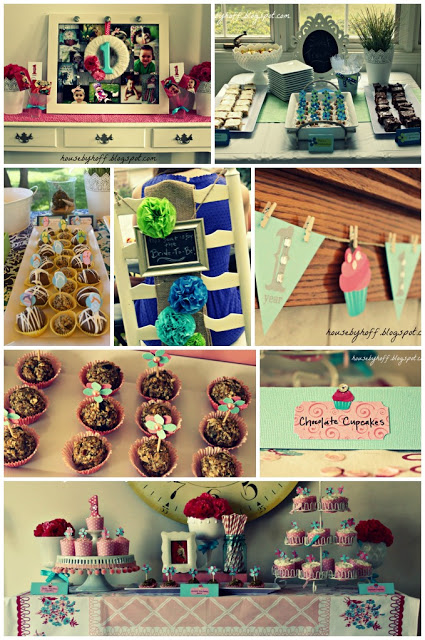 Tip #4:  Consider your honoree's taste when buying your supplies!
Alright, this won't save you money, but it's just a nice thing to do! My sister's favorite color is purple, so I wanted to include it in the color scheme of her shower. She's also into eye catching geometric or damask prints. I kept this in mind when searching for fabrics and scrapbook paper for her shower.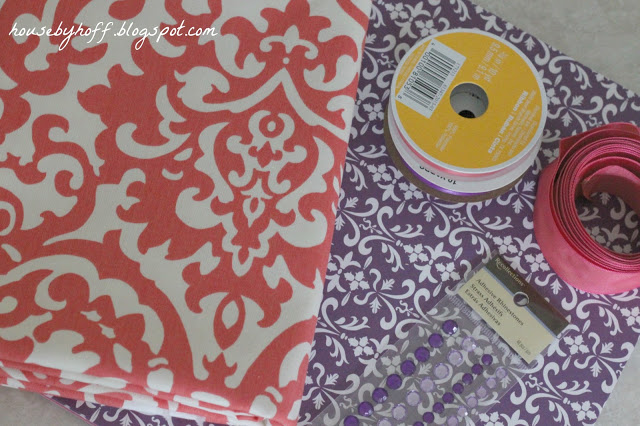 As you can see, I have a lot of work ahead of me…I'll be up to my eyeballs in wedding shower decorations until August 3rd!
If you like to party, follow my Party Ideas and Birthday for Kiddo Pinterest Boards!
Have a great day! 🙂

I'm linking up at: The 36th Ave., Tatertots & Jello, Give Me the Goods!