Hey ya'll!!!
I just got back from my sister's bachelorette party in Nashville, TN!
It was a crazy, hilarious, whirlwind of dancing, singing, eating and *ahem* sipping beverages.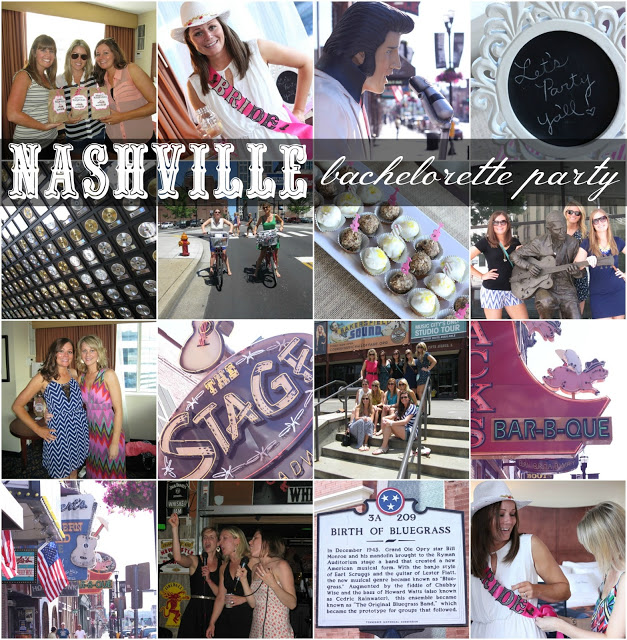 I'll be sharing ALL of the party details with you in the coming days, but I want to start with these "Redneck Survival Kits" that the girls received as their "Welcome to Nashville" gift.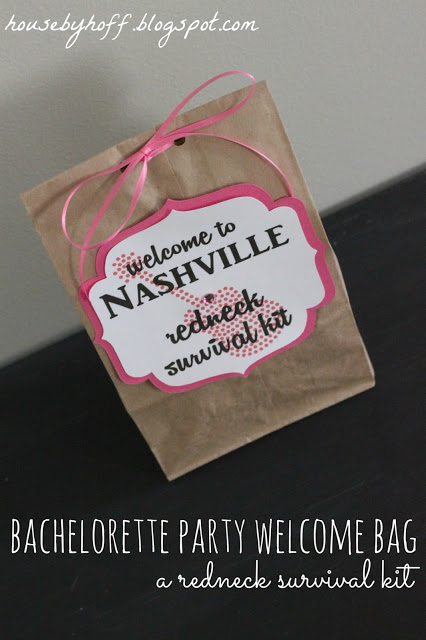 These bags were so much fun to put together! I used my Silhouette Cameo to make the labels, then completely assembled the bags before I left for Nashville. I wanted to give the girls a cute welcome for the weekend of festivities!
So, what does one put in a "Redneck Survival Kit"? You ask.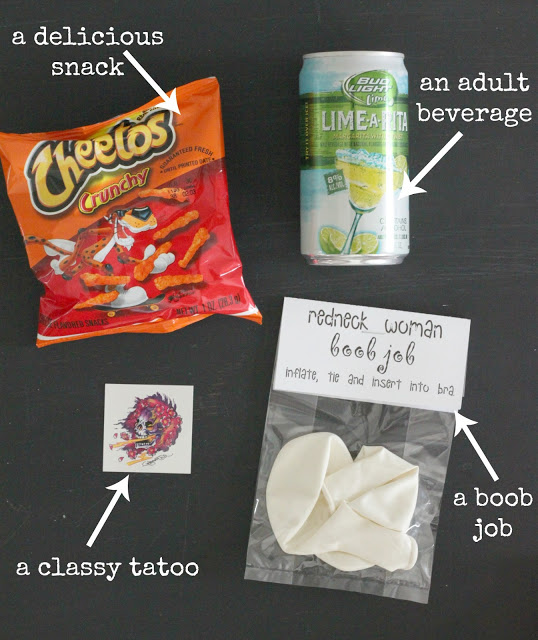 Enough said? I think so.
I didn't actually think that people would put the tattoos on or utilize the "boob jobs", but they did…ha!!! These girls were so much fun! (I may or may not have a butterfly tattoo beginning to peel off of my back right now…)
I will be sharing the rest of the weekend's details with you this week, but I wanted to show you the itinerary that I put together and emailed to the girls ahead of time.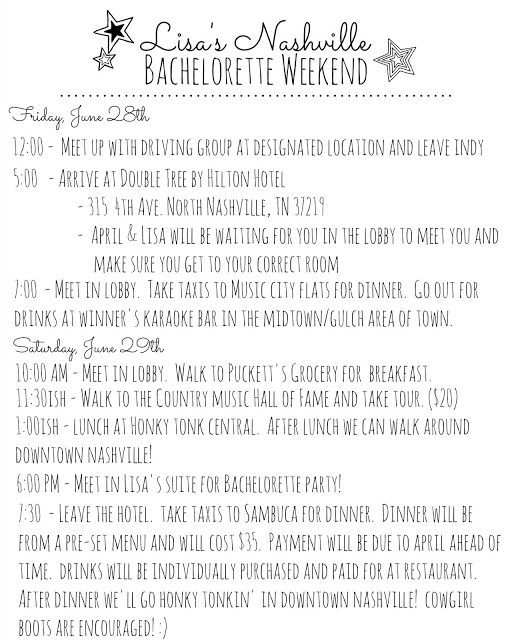 With 19 girls total, I had to go into the weekend with a plan.
 This itinerary helped everyone stay on the same page.
Have you ever been to Nashville?
Have a great day!