Good morning!
I feel like I'm finally caught up around the house from being gone last weekend!
I had so much fun in Nashville, and I can't wait to share more with you today!

I made most of the decorations and accessories for this party and loved every minute of it! Click
here
to see the "Redneck Survival Kits" that each girl received as their welcome gift.
I'll start with my sister's bachelorette accessories.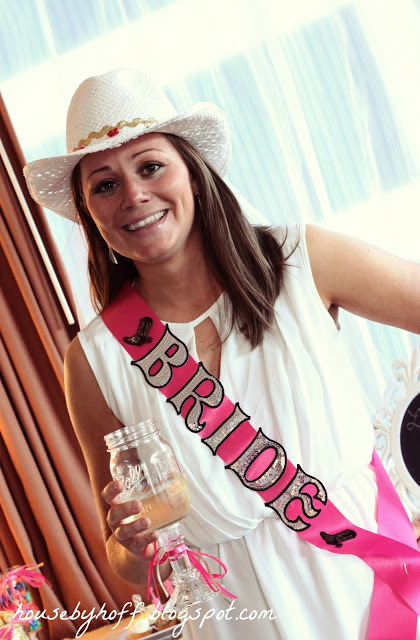 The sash was super easy! I found some wide ribbon at Wal-Mart and some iron-on letters and boots at Hobby Lobby. You can probably figure this out, but I just ironed on the letters and boots according to their instructions. I pinned the sash at the bottom and cut the extra ribbon once it was on the bride-to-be.
The hat was a mini-masterpiece! I couldn't believe my luck when I found the white cowgirl hat at Wal-Mart!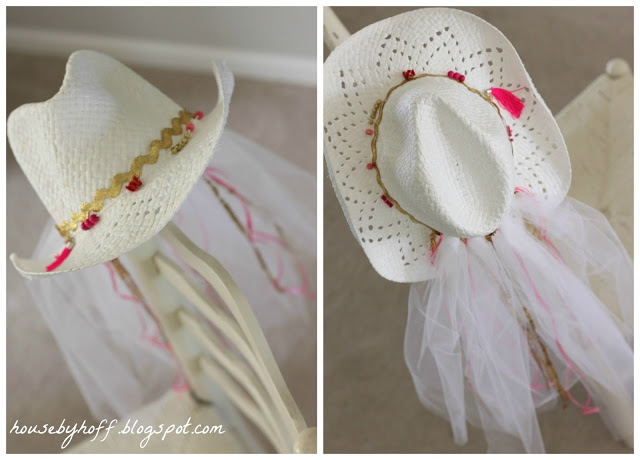 The hat already came with a string of pink beads around it. I added some gold rick-rack for a little extra sparkle and detail. I folded and tied four piece of white tulle to the string. Strands of pink ribbon and gold sequins were tied in between the pieces of tulle.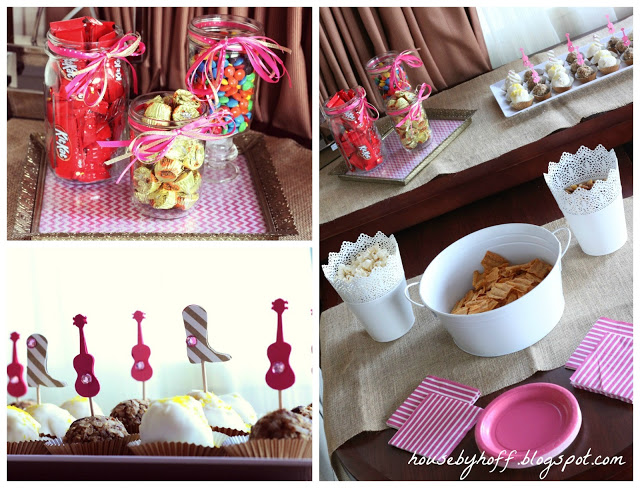 I created some ball jar decorations to hold Lisa's favorite candy! I used my Silhouette Cameo to cut out the tiny little guitar and boot cake ball toppers. I glue-gunned them to toothpicks and added some *bling*!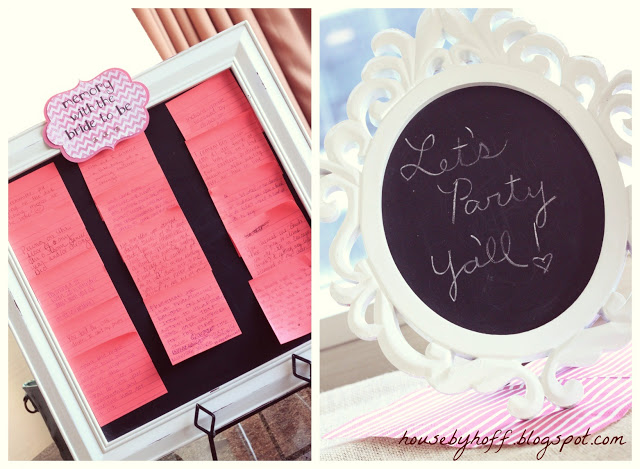 One of Lisa's bridesmaids came up with a fun game for us to play. Each girl wrote down a funny or special memory of Lisa on a post-it note. Lisa read each memory and had to match the memory to the person. She easily identified each one, and we laughed really hard at some of the memories that people wrote down.
All and all, the party was a total success! After the party, we headed out to a fabulous dinner at Sambuca. If you're looking for a fantastic place to eat dinner in Nashville, I highly recommend it! The food is amazing, the drinks are delish, and the live music was fantastic! After dinner we ended up at "The Stage" (a honky tonk on Broadway Ave.). We had a blast!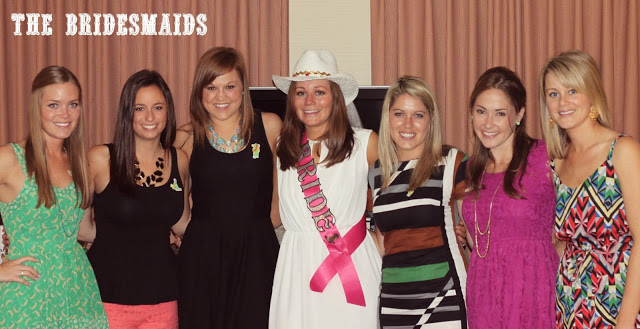 I had so much fun putting this weekend together for my sister. That being said, I'm so glad I only have one sister…I don't know if I could top this bachelorette party!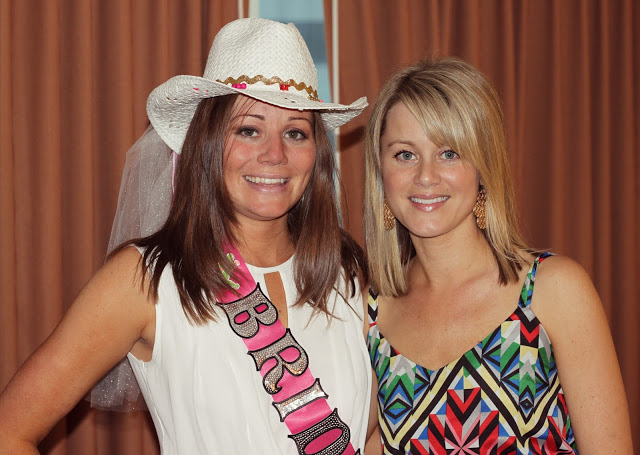 What do you think? Do we look alike? Some people say yes, some say no. Looking at this picture…I'd say no. 🙂
Have a great day!

I'm linking up at: The 36th Ave., Tatertots & Jello