Happy Monday!
I hope you had a good weekend!
Mine was relaxing and productive all at once, which is a rare combination for me! 🙂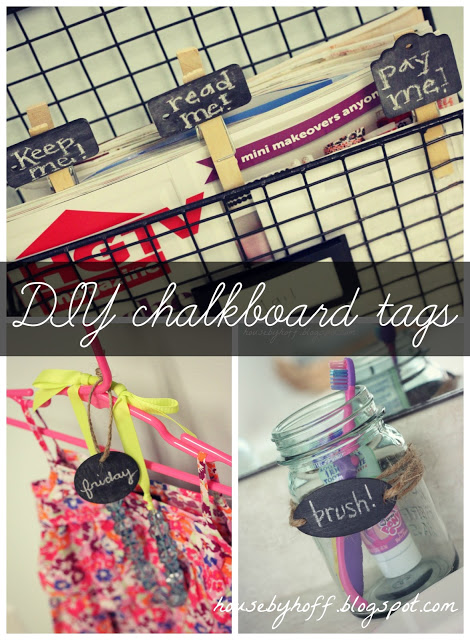 I found these fantastic wood tags with the mason jar accessories at Meijer a few weeks ago.
At less than $2.00 a bag, I snatched up several!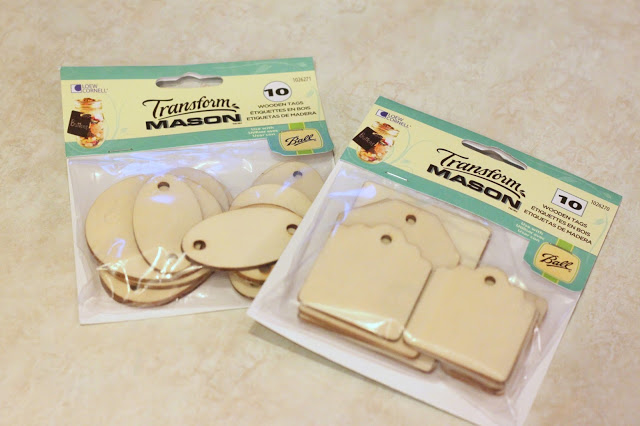 I spray painted them with chalkboard spray paint…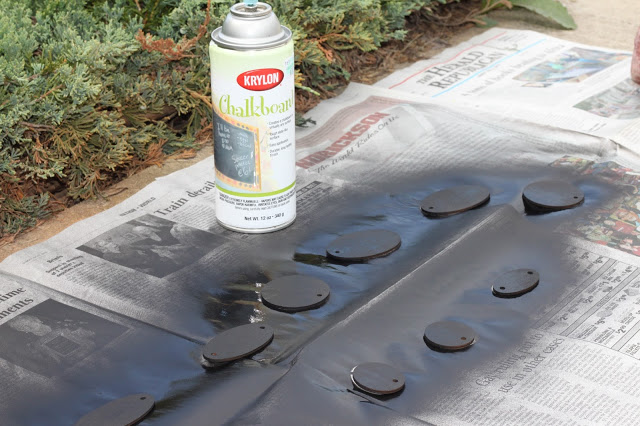 …and then came up with several fun ways to use them!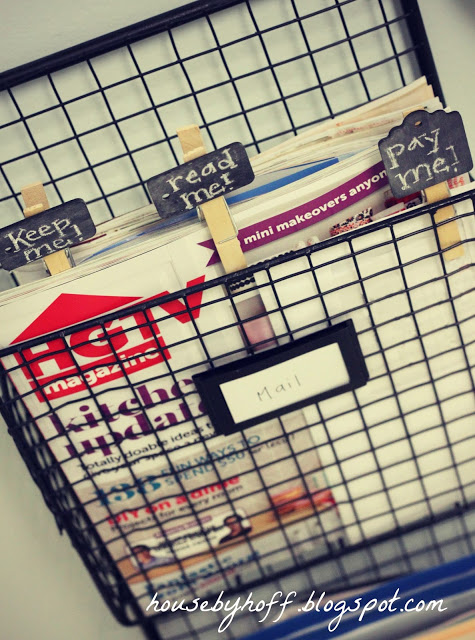 I hot glued some of them to clothespins and am using them as mail sorters!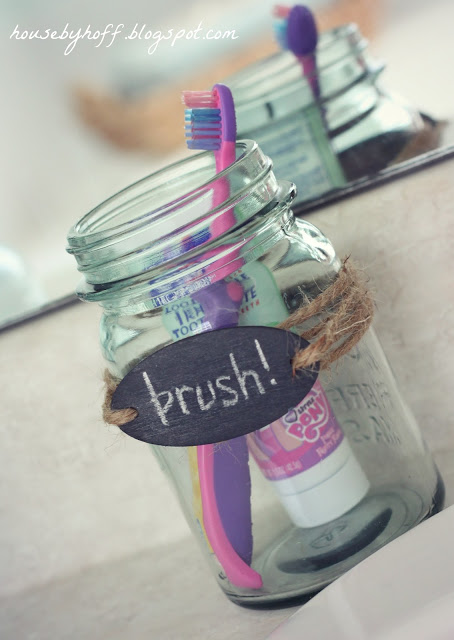 I used twine to attach this label to Miss L's toothbrush and toothpaste jar!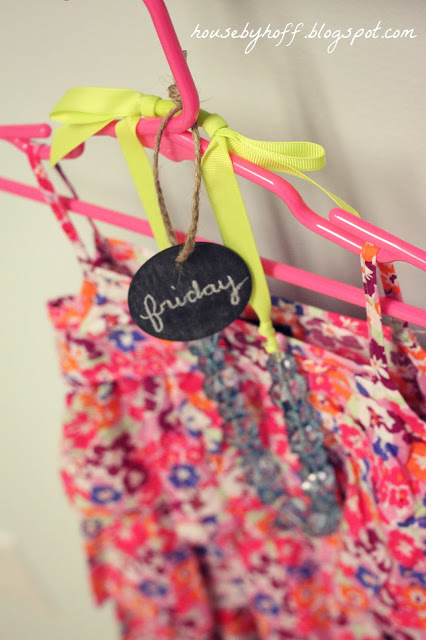 I am also using them as labels for Miss L's daily outfits.
Allow me to explain…Every morning somebody is getting her ready. Some mornings it's me, sometimes it's Mr. Hoff, and sometimes it's one of her grandmas. To simplify the dressing process, I'm hanging out her clothes the night before with the day of the week label hanging on the hanger.
Anything that simplifies our morning is a good thing! 🙂
…and one more thing before I end this post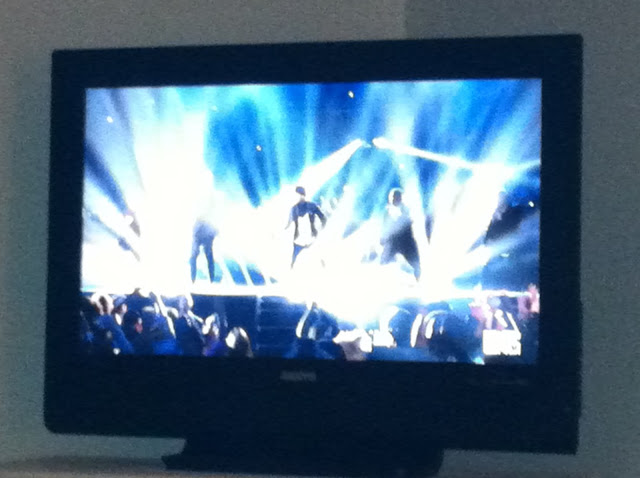 Did this really happen last night?
Or was I having the best dream of my life?
Watching N'Sync reunite and sing "Bye Bye Bye" rocked my world.
And Justin was just spectacular.
I'm still pretty giddy about it.
(Yup. I took a picture of it and texted it to every high school BF I thought would care. We were having quite the texting session during the entire performance.)
Have a great day! 🙂