I am sharing the easiest chicken recipe you will find which is perfect for those hectic evenings!
When it comes to cooking, I'm allllll about easy.
If it isn't easy, chances are I won't cook it.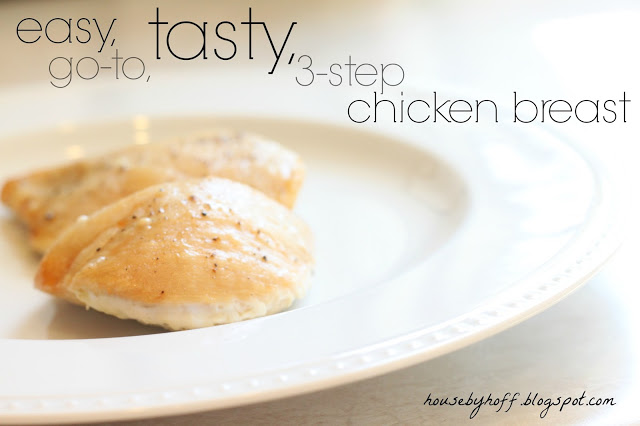 I cook this chicken every. single. week.
It is so easy!  Plus it is tasty and the family loves it!
Here's how I fix the easiest (and quite tasty!) chicken breast: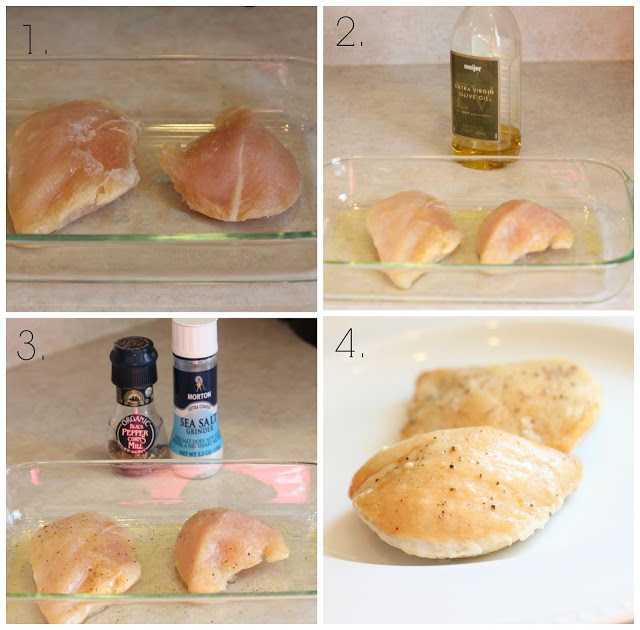 1. Thaw, or at least partially thaw, your chicken breasts. I usually prepare between 2-4 pieces.
2. Coat the chicken breast with Extra Virgin Olive Oil.
3. Sprinkle with salt and pepper
4. Bake chicken breast at 350 degrees between 50-60 minutes depending on the size. Pull out of oven and let cool!
I actually rarely just cook this for dinner. I usually make a few breasts on Sunday, then cut it up and use it our lunches, on salads, in soups, or other recipes for the week!  The perfect chicken recipe!
What are your go-to easy recipes?
Have a great day!