Who doesn't want to be organized?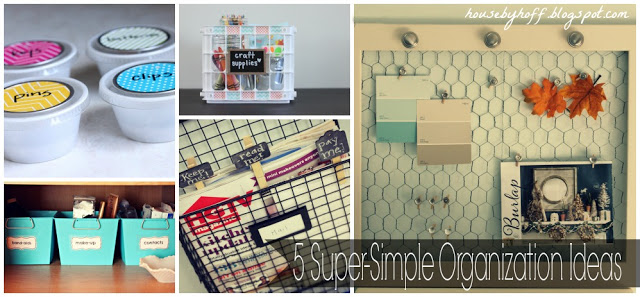 I would give myself a grade of B- on my organization around the house right now.
(Of course, if I didn't have a very curious little girl who likes to pull EVERYTHING out of EVERY cabinet, drawer, and closet, I would probably be up to an B+ or something.)
I have a few ways that I manage to keep things organized, so I'm rounding up my favorite organization ideas!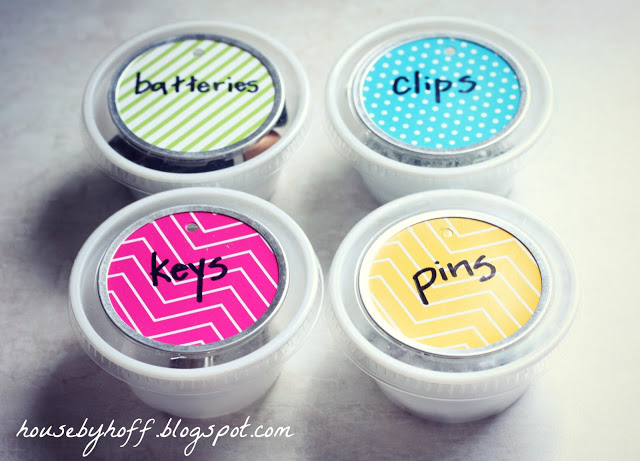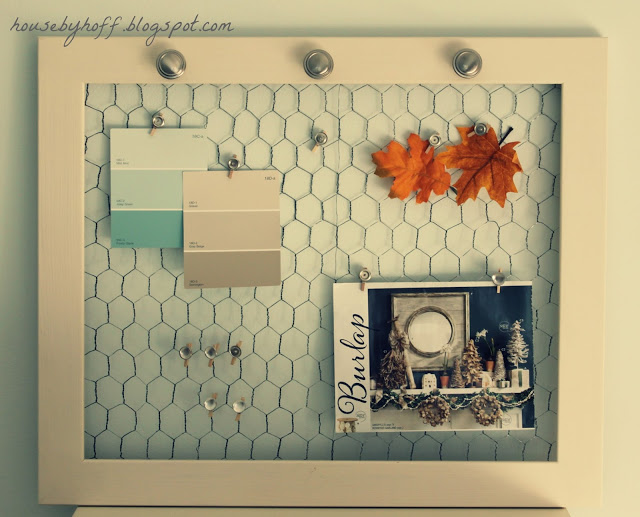 When I see a magazine page, photo, card, or paint swatch that I want to keep, I clip it onto my
DIY chicken wire frame
! Love this thing!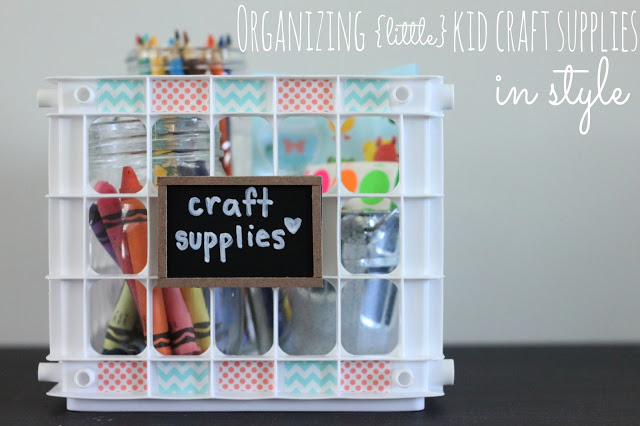 Miss L's craft supplies stay organized
in this cute little bin
. (I keep this out of reach, so that she can't get into the crayons or colored pencils by herself!)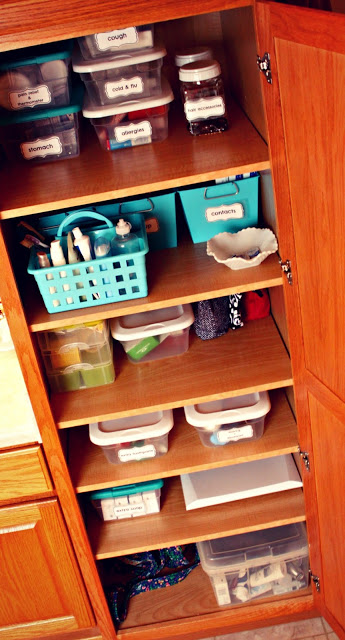 When I organized my bathroom cabinet, I hit up the Dollar Tree for all of my plastic tubs. Then I made
these free printable bathroom labels
to keep my medicines, extra soap, etc. in their place.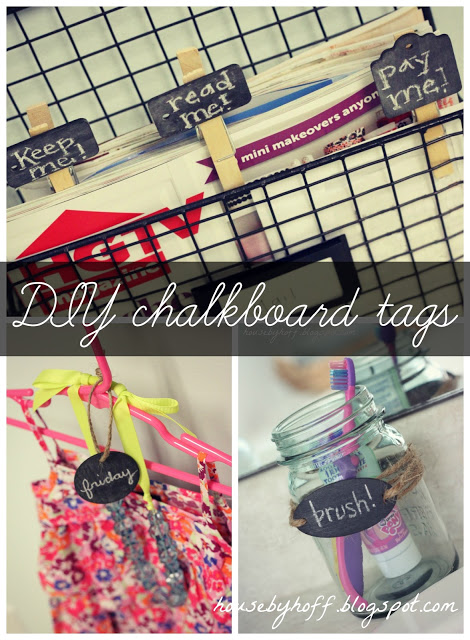 I have a really cool project to share with you next week that has organized the entire family as we transition into our new "back to work" routine! Can't wait to share it with you! 🙂
Have a great Labor Day Weekend!