Happy Monday!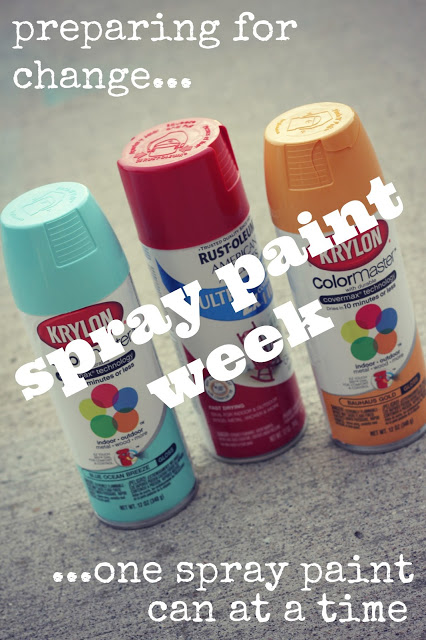 I came to a kind of interesting realization about myself over the weekend.
I prepare for big changes in my life (like having a baby, starting a new job, etc.) by decorating, crafting and spray painting.
Hear me out.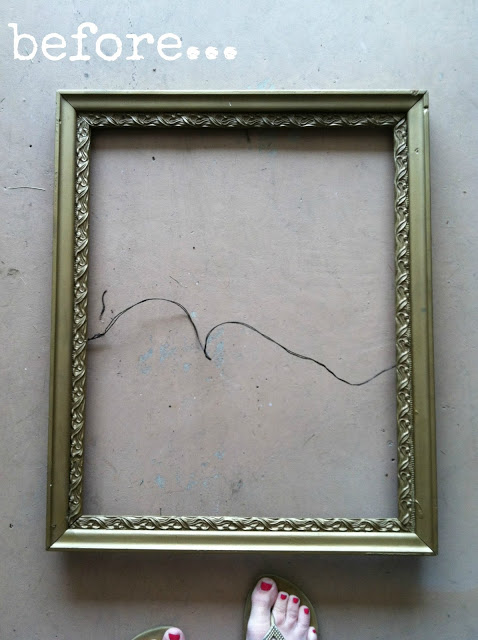 When I was preparing for Miss L's arrival into the world, I literally decorated and crafted the daylights out of her room. (I made Mr. Hoff spray paint while I was preggo.) It was my own way of getting ready and excited for her to get here.
I find that I'm doing the same thing to prepare myself for my new job.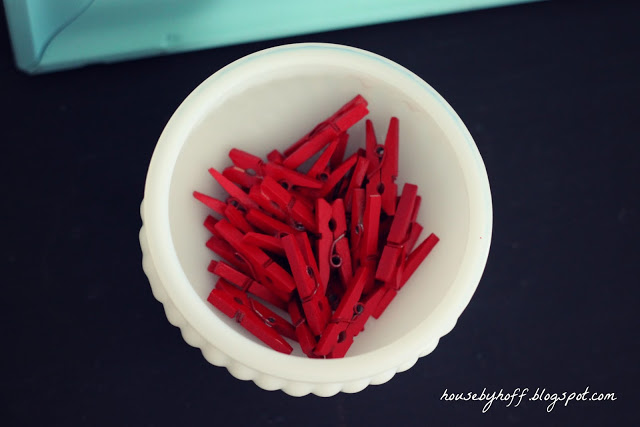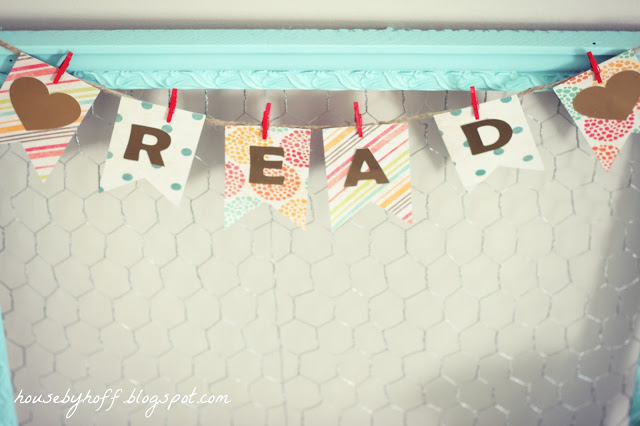 As you can see, I am getting very excited. There are many more spray paint projects to come this week! Get excited! 🙂
Source List:
Frame – Grandma's Basement 🙂
Blue Spray Paint on Frame – Ocean Breeze by Krylon (Wal-Mart)
Red Spray Paint on Mini Clothespins – Apple Red by Krylon (Wal-Mart)
Scrapbook Paper – Wal-Mart
How do you prepare for big changes in your life?