It's my last Valentine-related post, I swear.
I found this post from last year in the archives and decided to dust it off and share it again this year!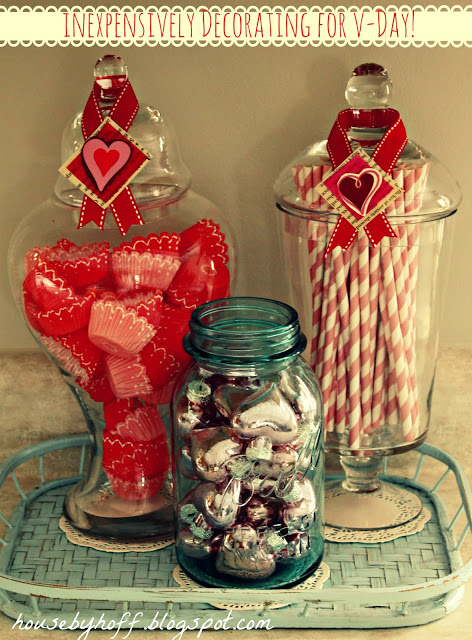 I love to fill my glassware with seasonal and holiday decor.
For V-day I used cupcake liners (left over from Miss L's birthday), pink striped straws (also left over from the birthday bash), and some inexpensive heart-shaped ornaments from JoAnn.
To make the ribbon/heart loops, I simply looped ribbon around the tops of the canisters, and topped them off with a book page square, under a tissue paper square, with a heart (cut out from an old gift bag) on top! Talk about cheap decorating! 🙂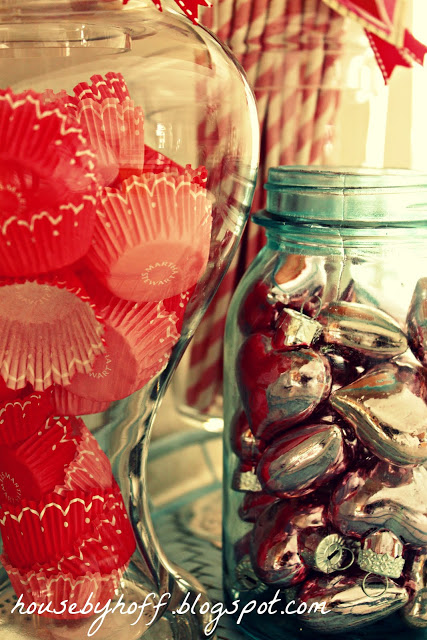 The Martha Stewert mini cupcake liners (from JoAnn) look so bright and pretty! They make a perfect canister filler!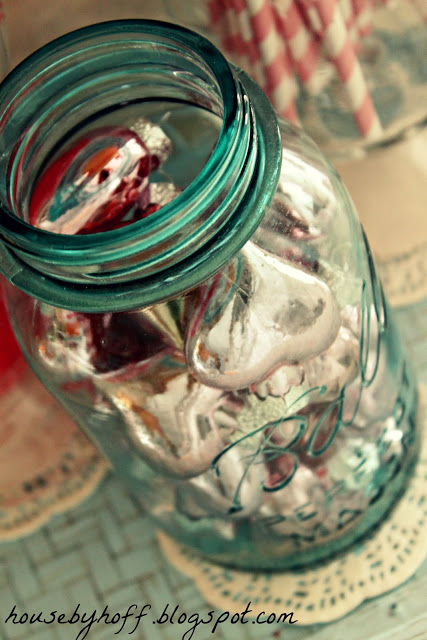 I used one of my vintage blue mason jars in the arrangement. I love the way the pinks, corals, and reds contrast with the blue!
How do you decorate on the cheap for V-day?
Have a great day! 🙂