With only a week left before Valentine's Day, you might be looking for an easy project
I'm reposting one of my favorite Valentine crafts from last year, my Valentine Postage Garland!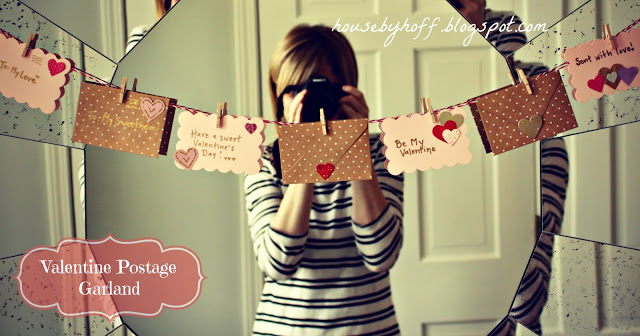 After several failed attempts to photograph this garland in its entirety, (it is hanging in front of a multi-faceted mirror…photography nightmare!)  I decided to put my cute, little mug front and center…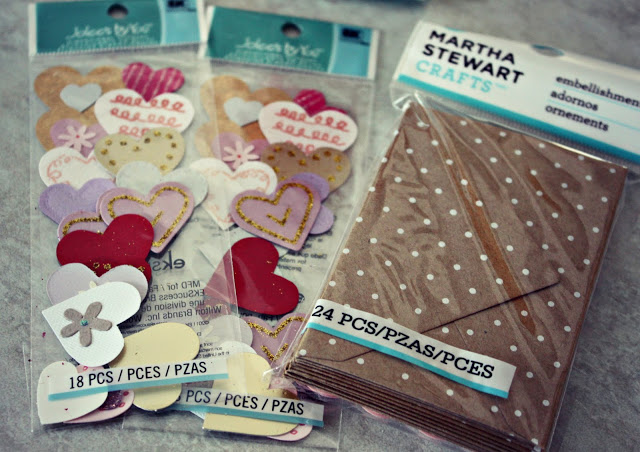 It all started when I fell in love with the package of little polka dot envelopes & pink scalloped note cards at Meijer (right). I admired them, studied them, (probably rubbed them on my cheek), and then put them back on the shelf; unsure of how I could use them.
As soon as I left the store I immediately regretted not buying them. Do you ever suffer from Non-Buyers Remorse? (Just made that term up, but I suffer from NBR it on a regular basis.)
 I went back to Meijer the very next day and snatched up the envelopes & note cards and cute little heart cutouts. I found the baker's twine in the dollar section at Target, and I used a gold paint marker to write messages on each piece.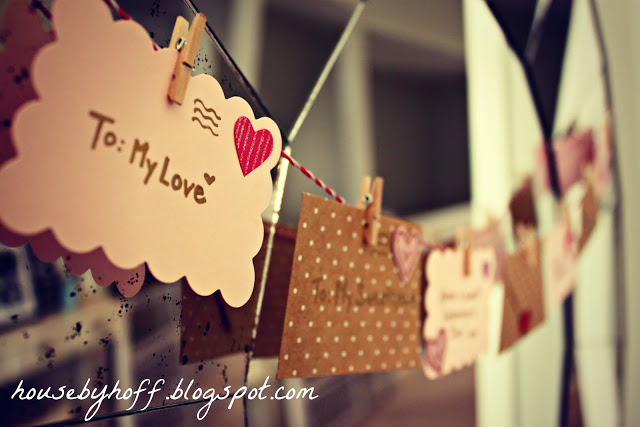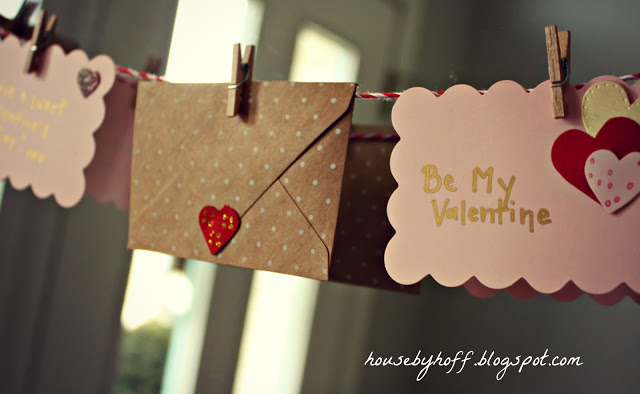 This postage garland is so cute and only took me about thirty minutes (or less) to assemble!
Make sure to come back tomorrow for more Valentine fun!
Have a good day! 🙂

I'm linking up at: Tatertots & Jello