I'm going to preface this post by saying that this is the cutest but messiest wreath I've ever made!
Mess aside, I'm absolutely in love with this Moss and Burlap Easter Bunny Wreath!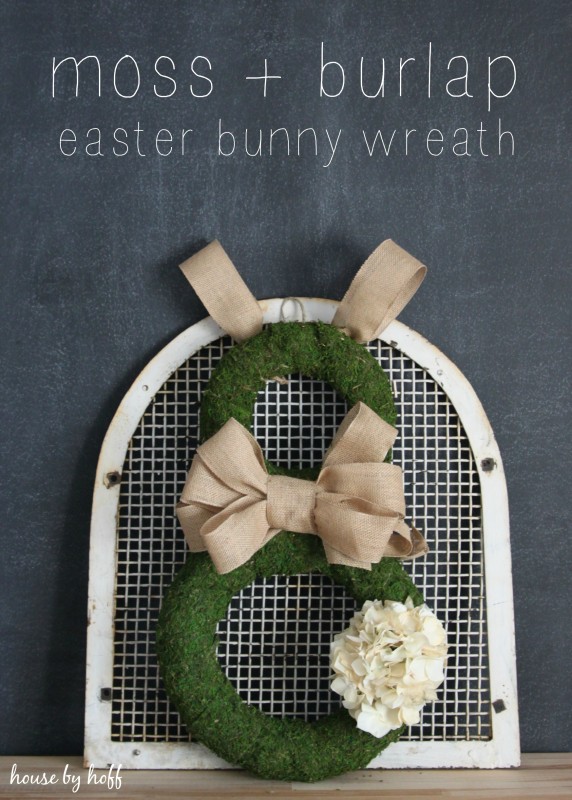 Supplies:
–  One 10″ and one 14″ straw wreath
–  Moss Rolls ( I got them at Hobby Lobby and it takes 5-6 rolls. I also think the sheets of moss cut into strips would work great!)
–  Wire burlap ribbon
–   Floral tape
–  Silk hydrangea for the bunny's tail
–  Hot glue and sewing pins (to secure moss, burlap, and hydrangea to wreath)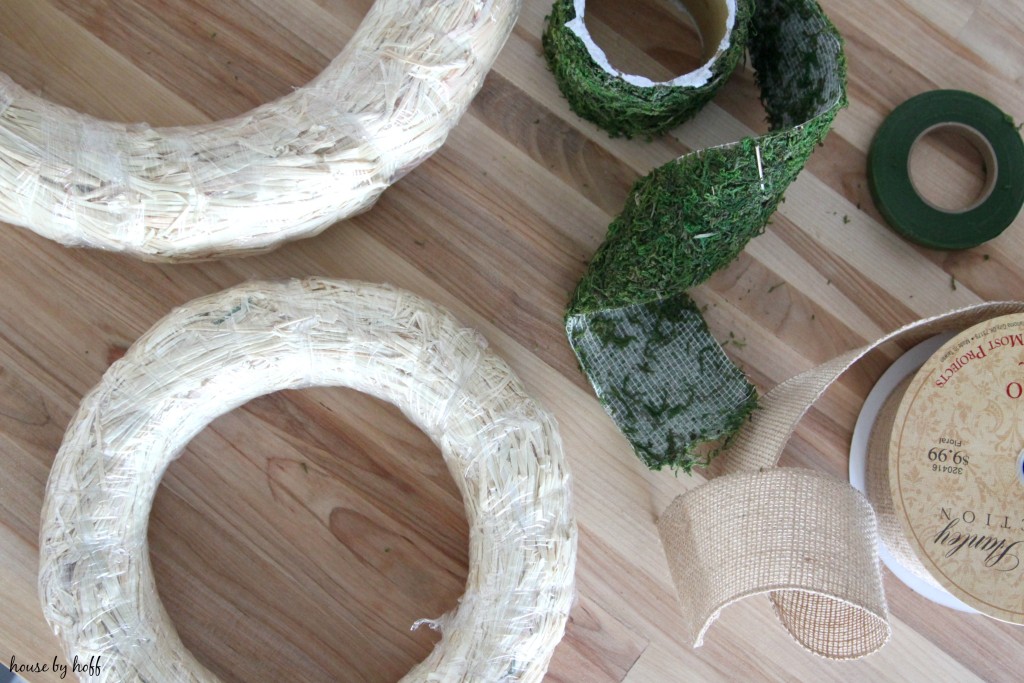 Directions:
First, wrap the burlap "ribbon" (for lack of a better word), around and around the straw wreathes. I used sewing pins to secure the moss to the wreathes.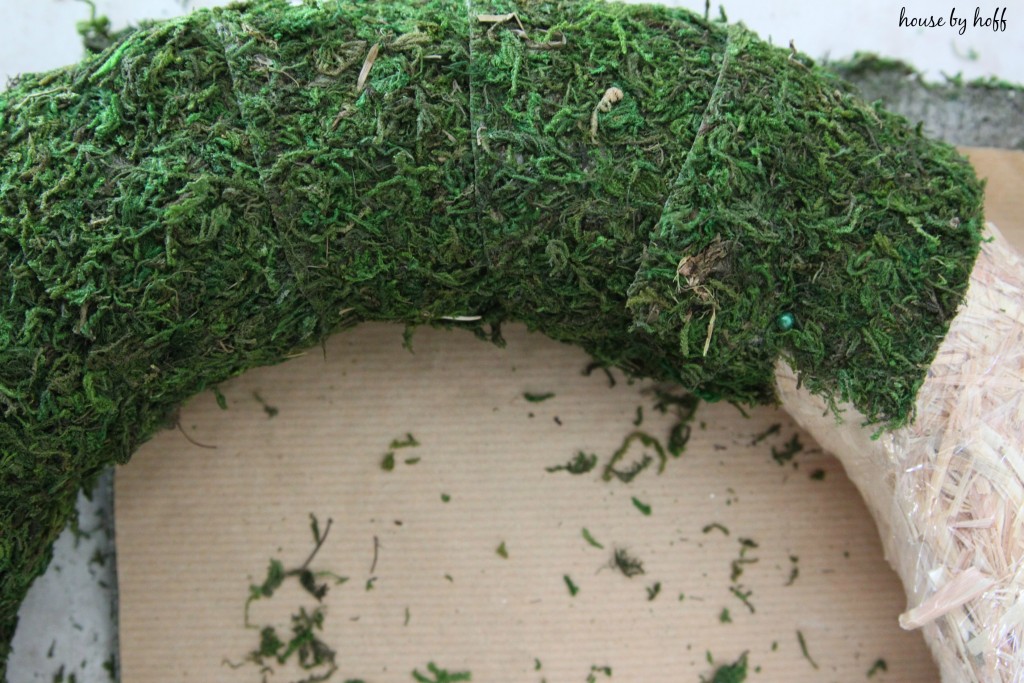 Once the wreathes were completely covered with moss, I attached them together using floral tape. After that, I added a layer of moss over the floral tape to hide it. Then I made a big burlap bow and attached it to the "neck" of the bunny. I was so into what I was doing that I didn't pick up my camera to take pictures of these steps. Sorry!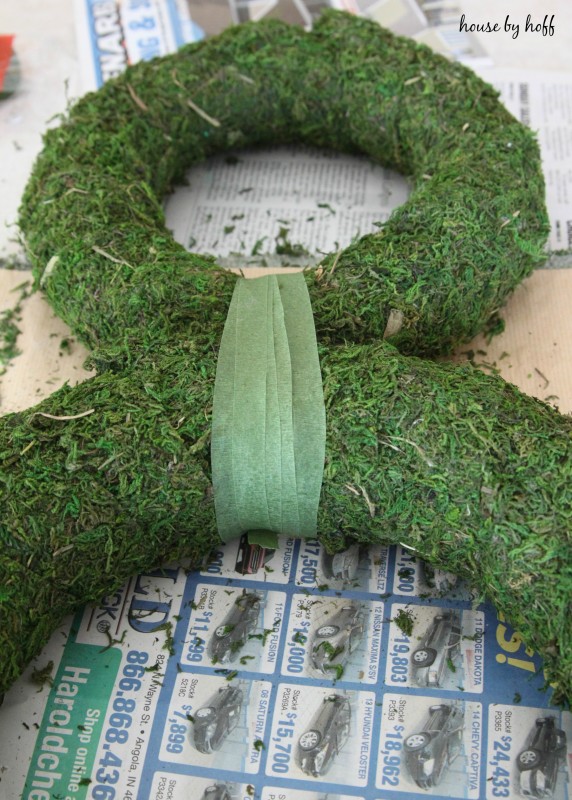 To make the ears for my bunny, I folded some pieces of the burlap ribbon and knotted it at the end. I used hot glue and sewing pins to attach them to the bunny's head.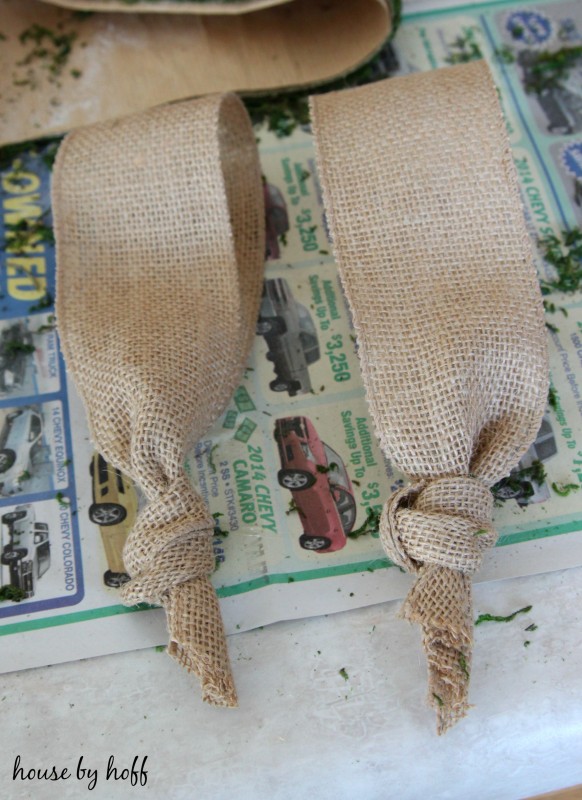 I attached the bunny's hydrangea tail using floral wire.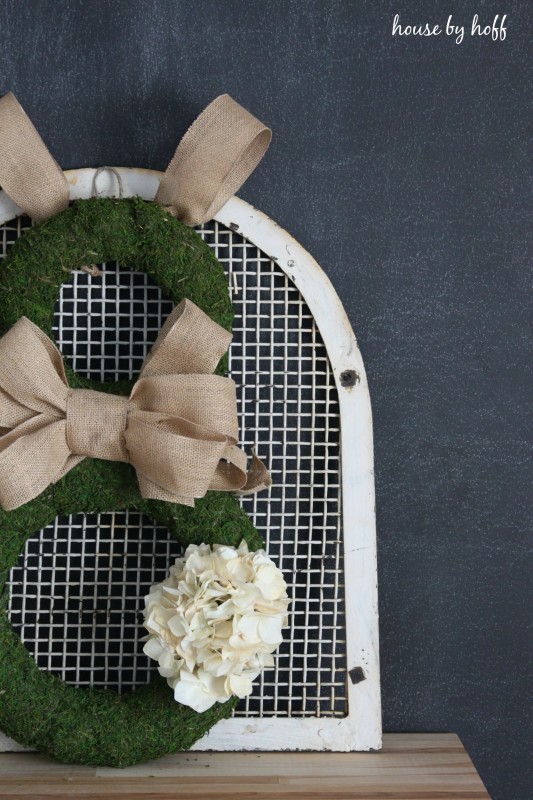 I hung my cute wreath on our front door this weekend…Am I the only one that sees the cruel irony here?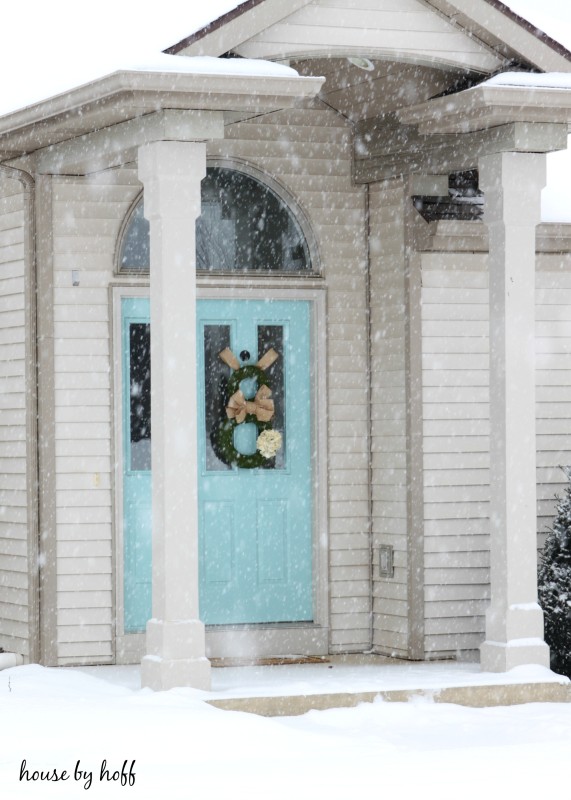 *Sigh.*
Spring has to be coming soon, right?! 😉
Have a great day!
~
I'm linking up at: Link Party Palooza