I love the look of these fresh flowers in tin cans!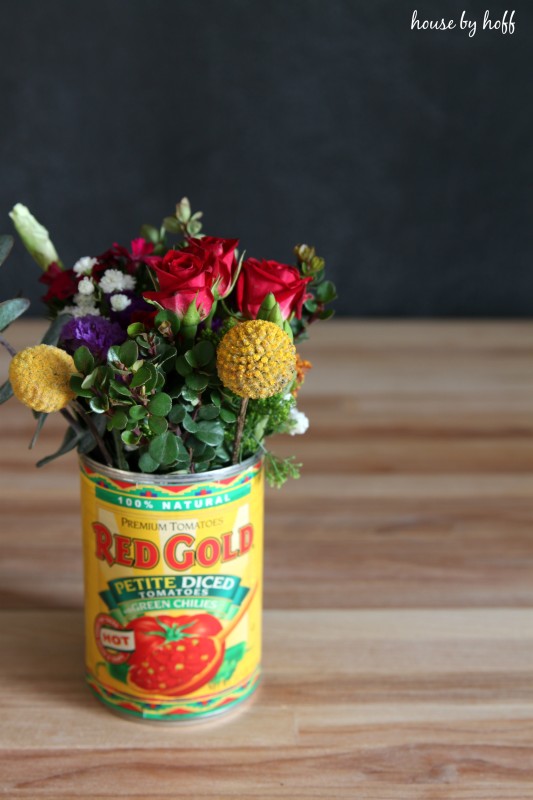 Mr. Hoff, Miss L, and I have been really enjoying the warm weather this week! It feels so good to grill out and chase Miss L. around the yard…We literally have to chase her around, because she seems incapable of staying in her own yard. She's amazing at making up reasons that she has to leave.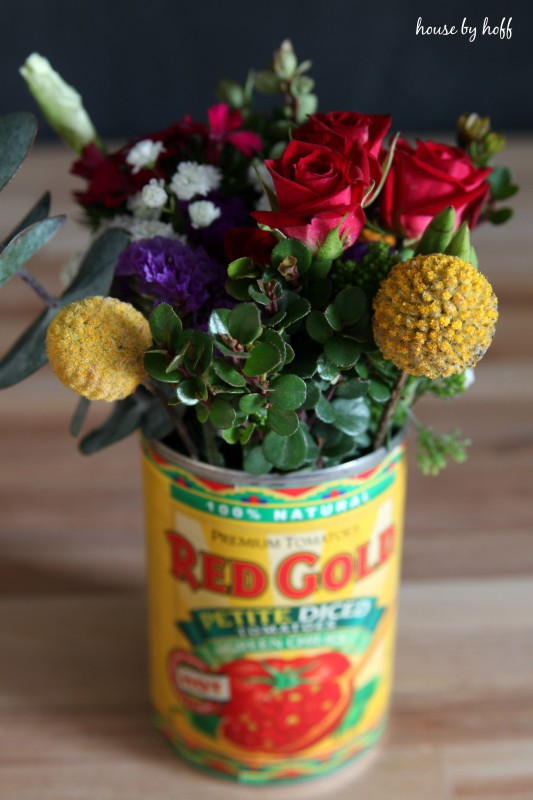 Last night she hopped into her Power Wheels and took off down the driveway. She waved and yelled something over her shoulder like, "Bye! I'm going to Mimi's!" We chuckled at our clever child before we realized that one of us was going to have to chase her down and turn her around before she got to the end of the driveway…
You see, she's figured out how to drive the Power Wheels, but she can't quite figure out how to steer it or turn it around….*sigh*.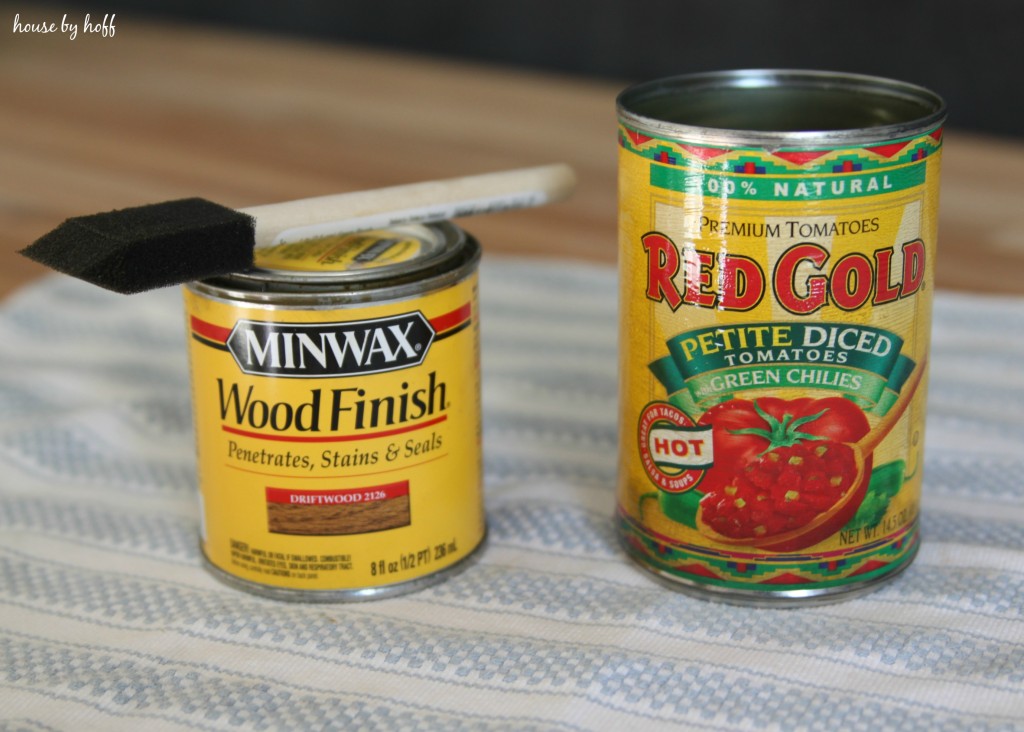 Are you liking these vibrant flowers in tin cans as much as I am? I love the festive vibe they bring! I wanted the cans to look a little aged, so I brushed some wood finish right onto the paper label. It toned down the colors and "antiqued" them a bit.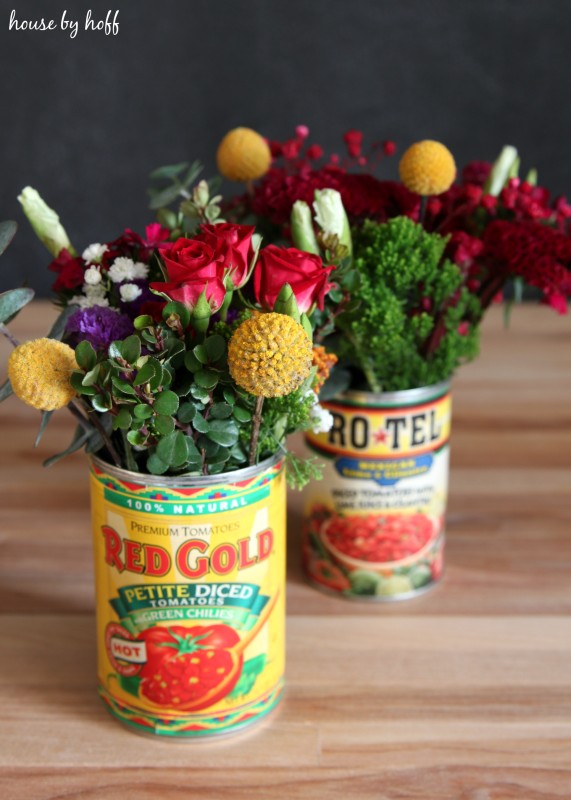 I made them because I'm participating in Clinton Kelly's Celebrate Cinco de Mayo Challenge!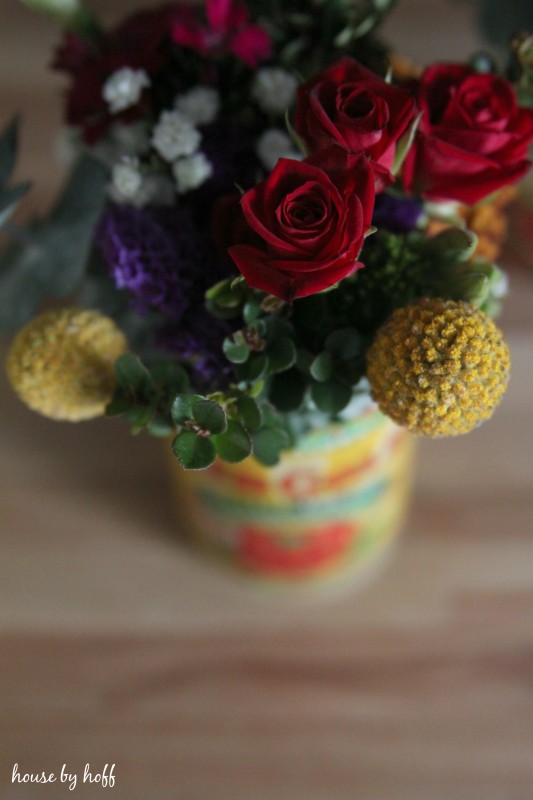 Wouldn't these little captivating arrangements be perfect as a fun Cinco de Mayo centerpiece?
…Wouldn't they be even more perfect if they were right next to a huge pitcher of margaritas?!
😉
Have a great day!
I'm linking up at: Link Party Palooza