Good morning and happy Monday!
We just returned from a looooong road trip home from Nebraska. Mr. Hoff's extended family lives in Nebraska, so we had lots of fun with family, and  Miss L. had a great time playing with cousins, swimming in hotel pools, and staying up way too late every night. We're gonna need a couple of days to recoup. After returning home from a 11(ish) hour road trip last night, all I can say is thank goodness for electronics.  I don't know how we would have survived the trip with a three-year-old without having movies and games loaded onto her Kindle. She actually did very well, and we're planning another long roadie later this summer.
We must be crazy. 😉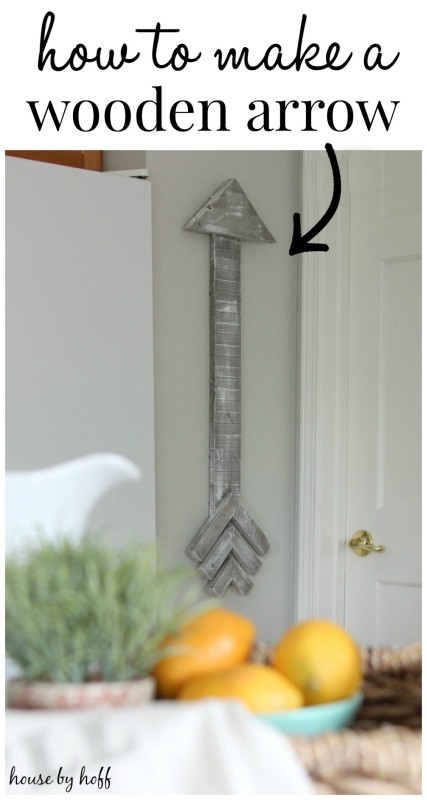 On the way home, Miss L. had several random conversations with us. These conversations usually occur after long silences, which makes you wonder how she comes up with these gems. One particularly random conversation that sticks out in my mind goes something like this:
L: "Hey, Dad!  Did you noticed that broccoli looks like trees?"
Mr. H: " Yeah. You're right."
L:  "Yeah. And cauliflower looks like trees too!"
Mr. H: "Uh-huh. Albino trees."
L:  "And mushrooms look like trees too…. Isn't that crazy?!"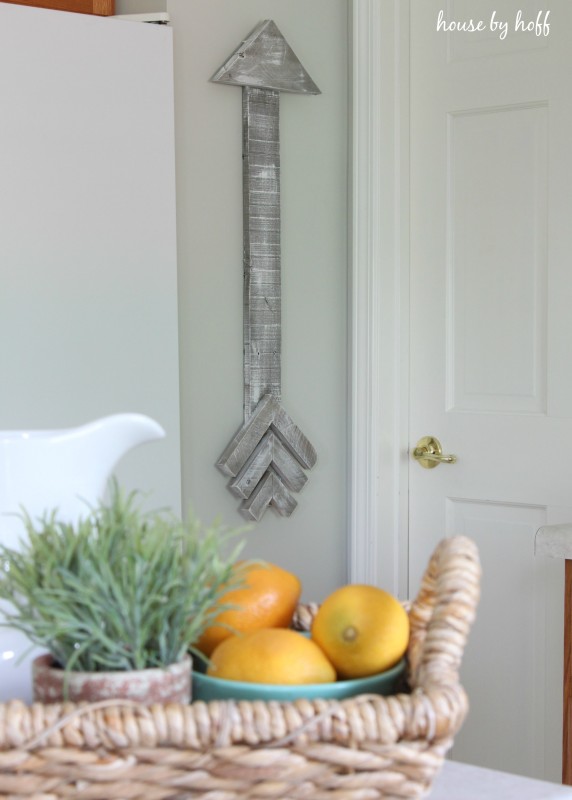 Before we left for NE, we made a fun new accessory for our kitchen wall. We created this wooden arrow out of some old pallet wood. It was super easy to make, and I just love how it looks hanging in the kitchen!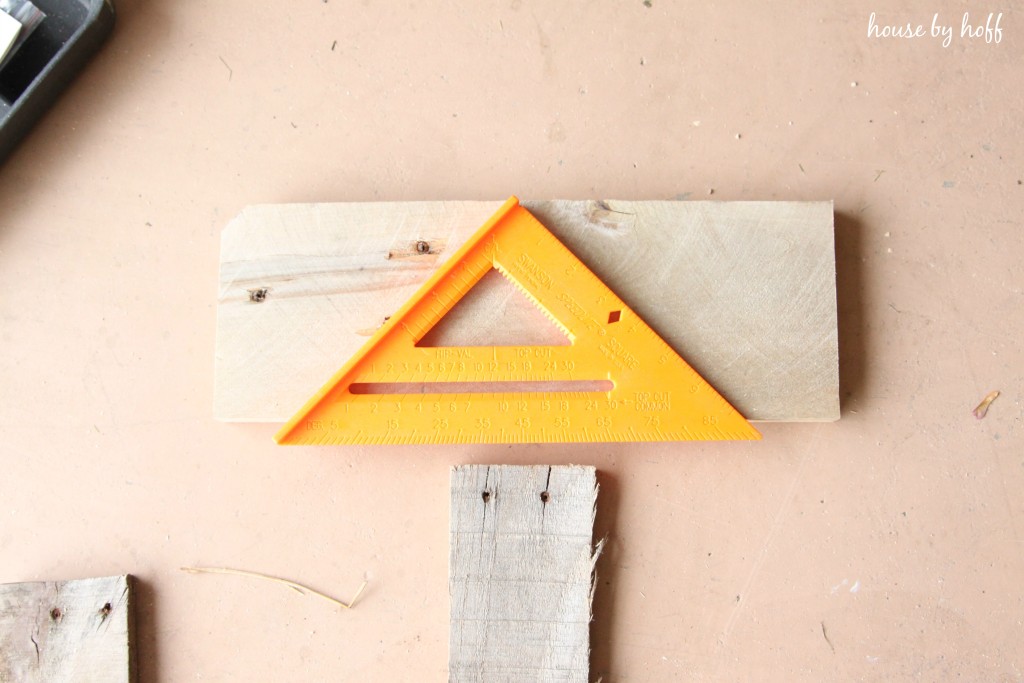 To make the top triangle of the arrow, I used this carpenter's triangle and just traced the outline on a piece of scrap pallet wood. Then I used a miter saw to cut the triangle out. After I cut out out the triangle, we used the leftover scrap wood on each side to cut some pieces that created the chevrons at the end of the arrow. I think the picture below can show you better than I can tell you: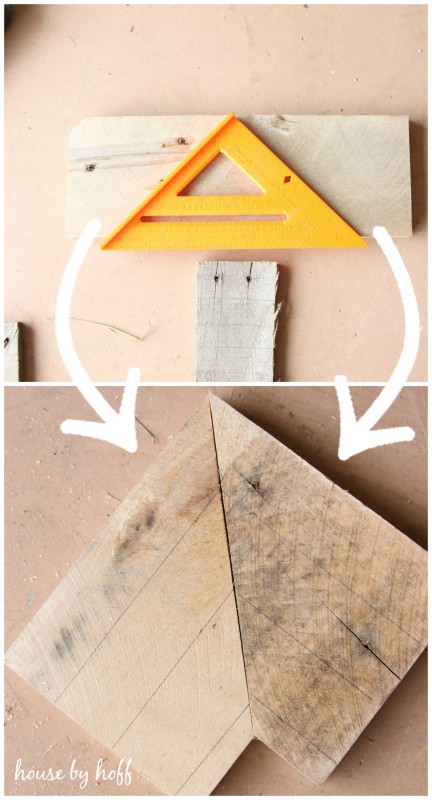 We used a nail gun to attach the chevron pieces to the end of a piece of pallet wood and the triangle to the top.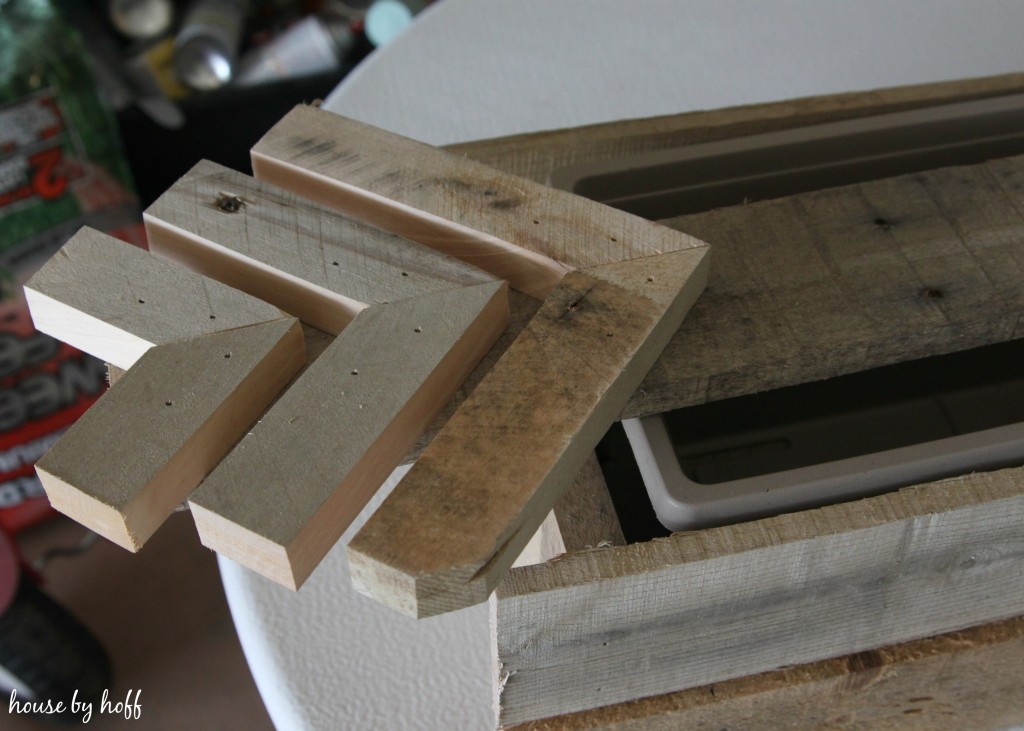 I stained the arrow "Classic Gray" by Minwax, and then dry-brushed it with some white chalk paint.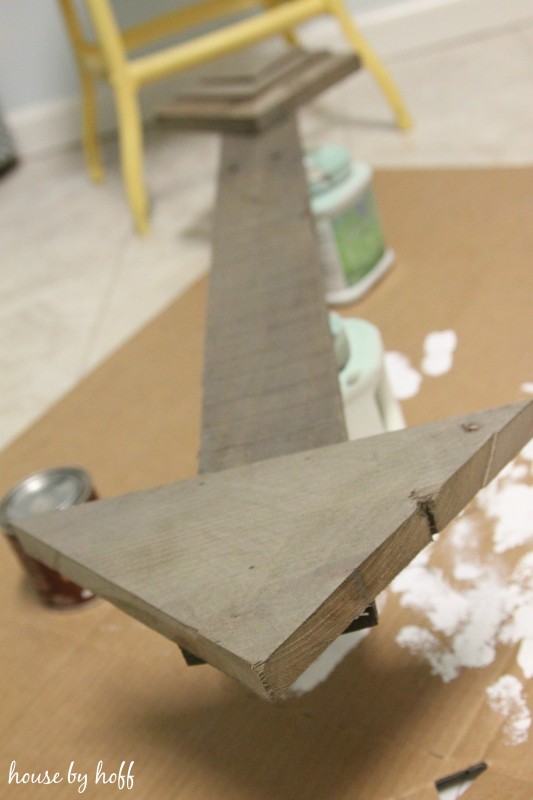 I think it makes the perfect piece for this small wall in the kitchen!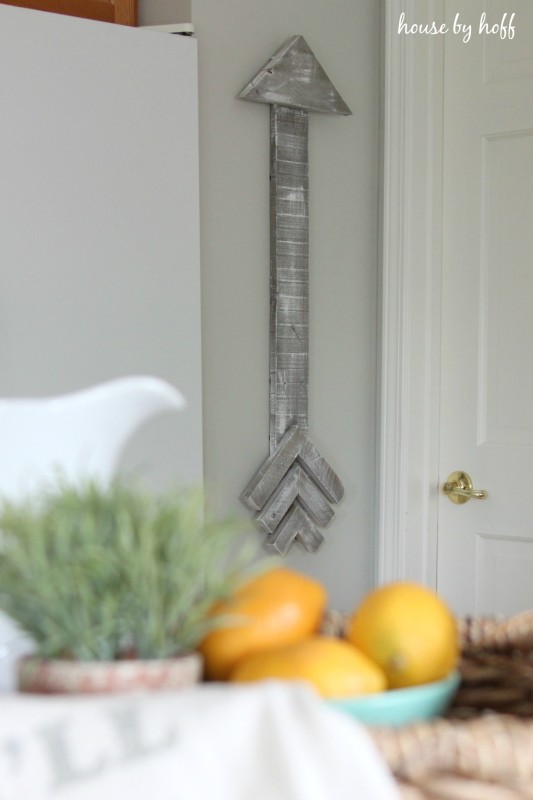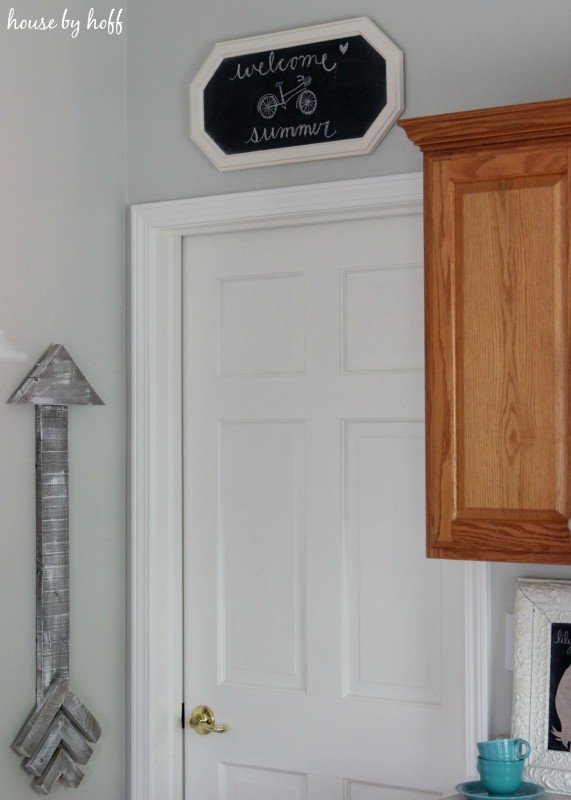 Have you tackled any easy DIYs lately?
I'm home for a short few days this week, then I'm off on my next trip to Cape Cod and Martha's Vineyard with my mom and sister! You can bet I'll have some great pictures to share sometime next week!
😉
Have a great week!
I'm linking up at: Thrifty Decor Chick