Would you believe me if I told you that I accidently spilled my full cup of coffee all over my laptop earlier this week?
Yup. It's true…*sniff*. I am currently without a working laptop, my computer is in the shop indefinitely, and I am feeling pretty sad about it. Tears have been shed, and I'm worried sick about how I am going to handle my photography workload for the next week. It's scary how much I depend on a working computer, and how not having one completely rocks my world…
I'm currently waiting on the computer shop to load my hard drive onto a loaner computer until they get mine fixed, but until then I'm out of luck. Luckily, my parents live nearby, so I'm over at their house right now putting this post together while my mom watches Miss L.
Thank the lord for that. 😉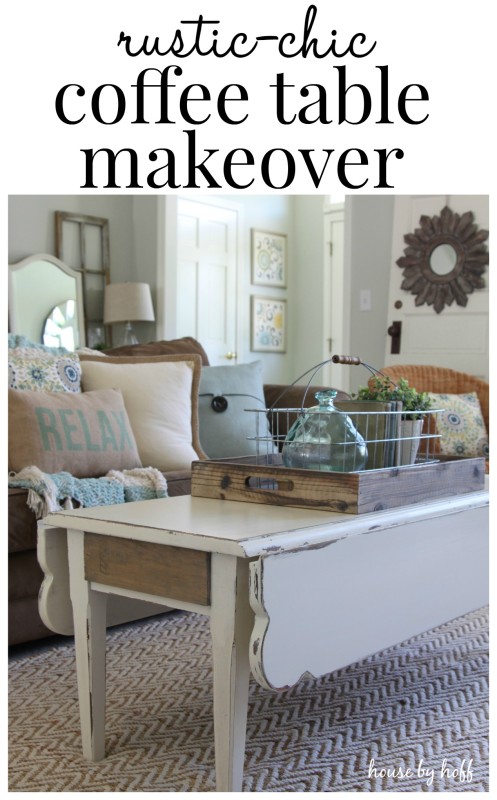 Last week I completed what is probably my favorite furniture painting project I've every done. I've always felt like we needed a more substantial coffee table in our living room, so when I found this one at a garage sale a few weeks ago I snatched it up.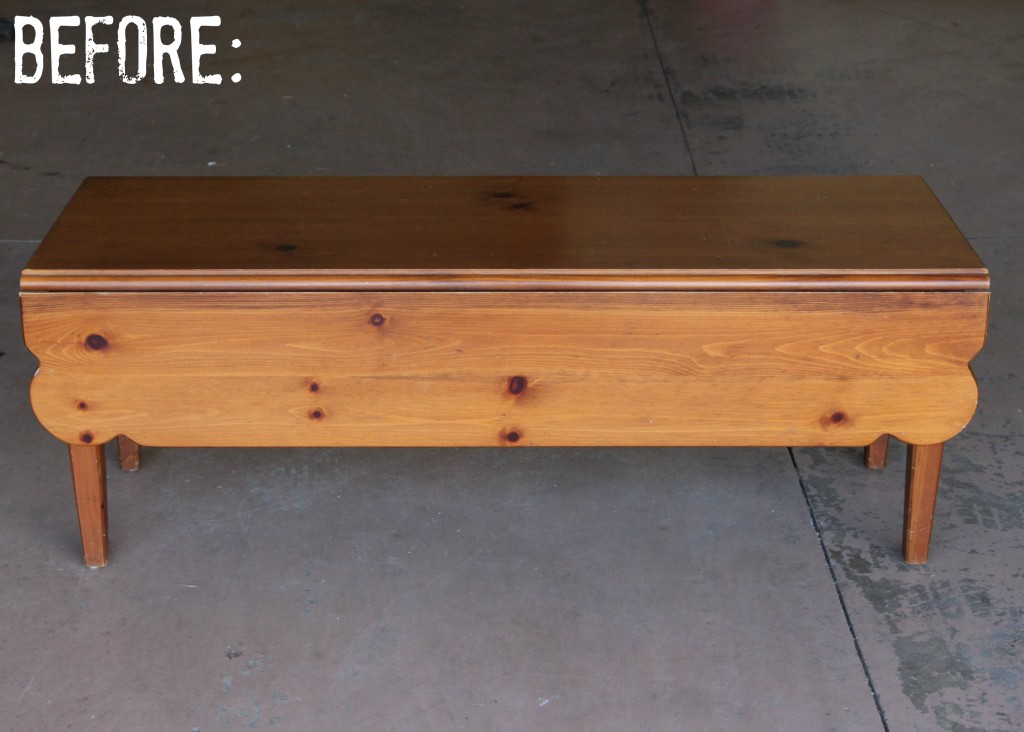 Mr. Hoff thought it was hilarious that I somehow ended up buying the exact same coffee table that he had in his house growing up, which also made it into his collage apartment. As soon as he said that, I did remember the coffee table in that apartment, and had to admit that it was kind of funny that I bought the exact same one for our house.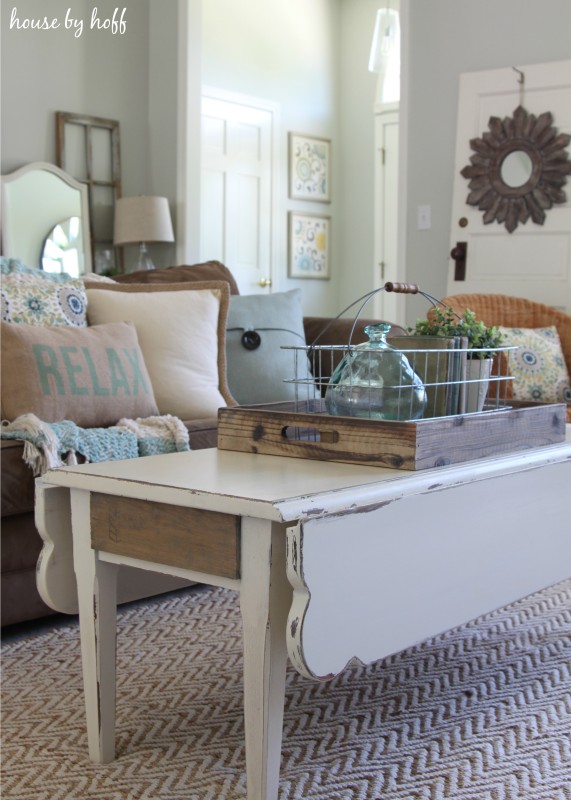 I ended up stripping the orang-y finish off of the table, restaining it, painting it, and distressing it. We also added some pallet wood inserts on each end of the table to add some character. .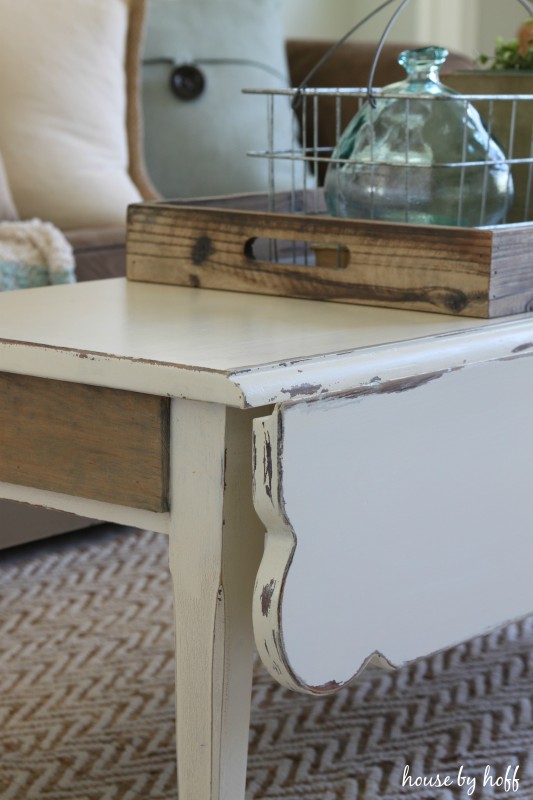 I LOVE how this coffee table turned out, and  I plan on writing a full tutorial on how I achieved this distressed look sometime next week.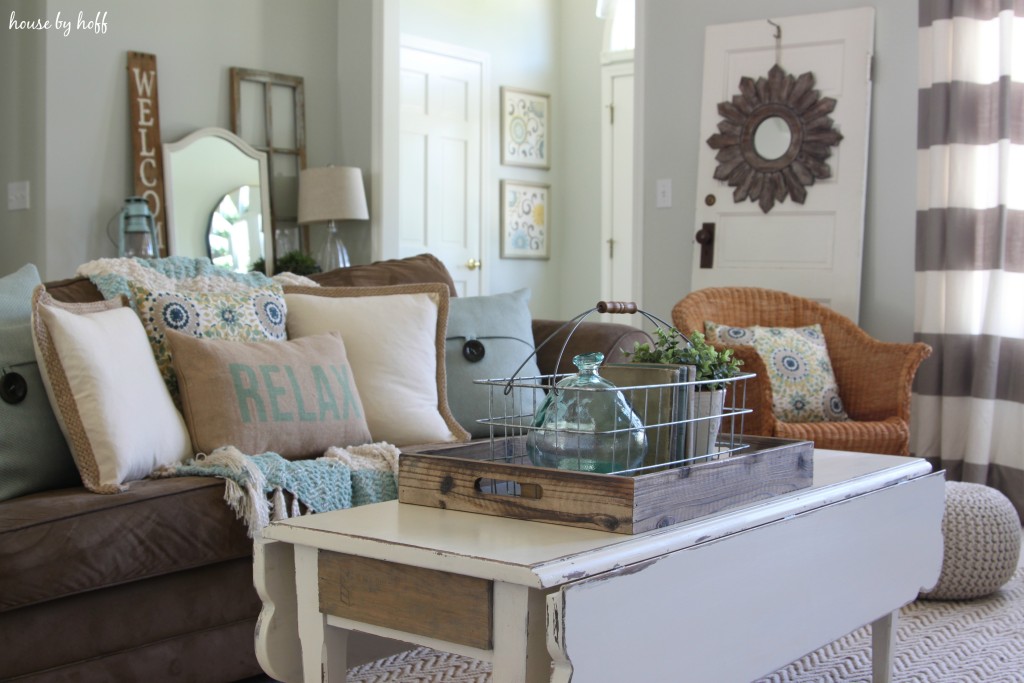 You can see that the coffee table has two side boards that can flip up and give us a bigger table, if needed. Miss L. loves that feature, and asks me to "make the table bigger" atleast 3 times a day. 😉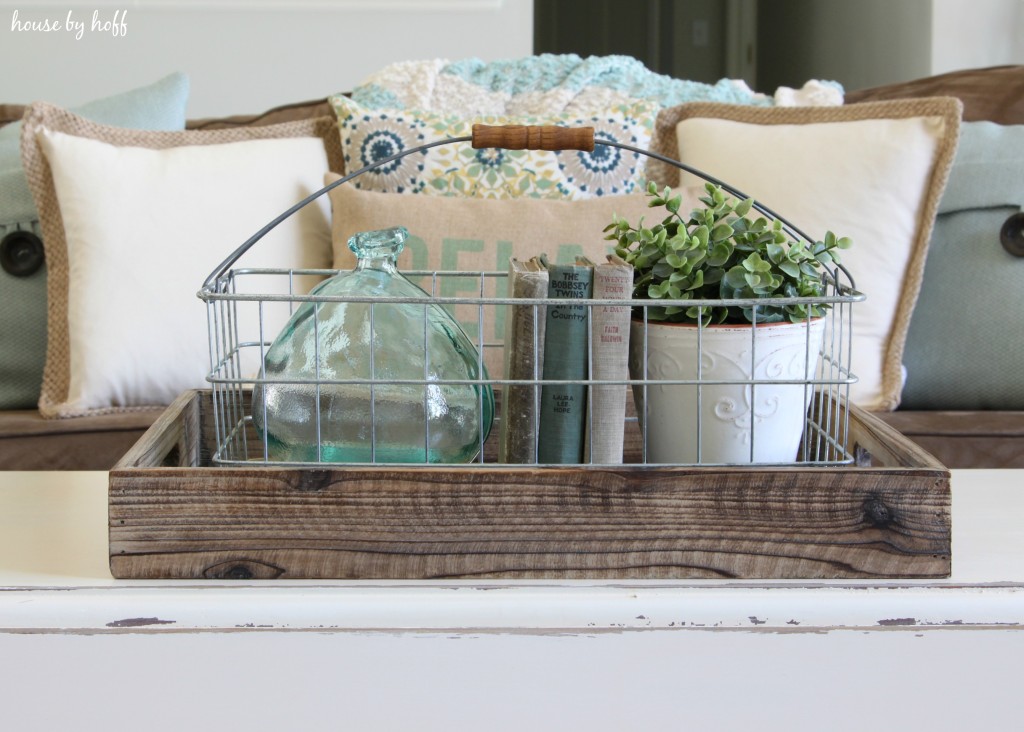 It's just what this space needed, and I'm so thrilled with how it looks in the living room!
~
Let's see what my GYDO co-hosts came up with for this month's "White and Light Projects":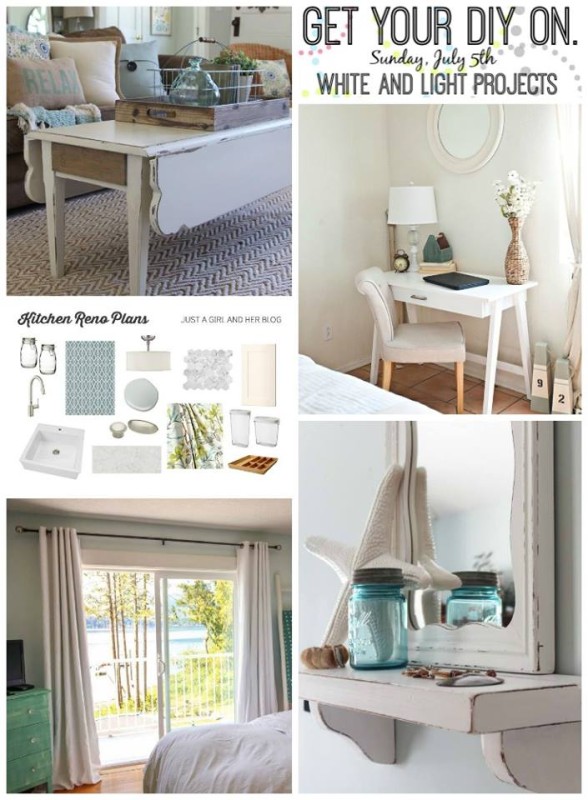 The Hankful House's White Light Writing Nook
Just a Girl and Her Blog's White and Bright Kitchen Reno Plans
The Happy Housie's White Linen Blackout Drapery
Confessions of a Serial DIYer's Cottage Inspired Shelf With Mirror
~
Don't forget to link up your White and Light Projects this Sunday at 7:00 PM EST:
Have a great weekend!
😉
I'm linking up at: Thrifty Decor Chick