I was super excited to go on a girls trip to Cape Cod & Martha's Vineyard!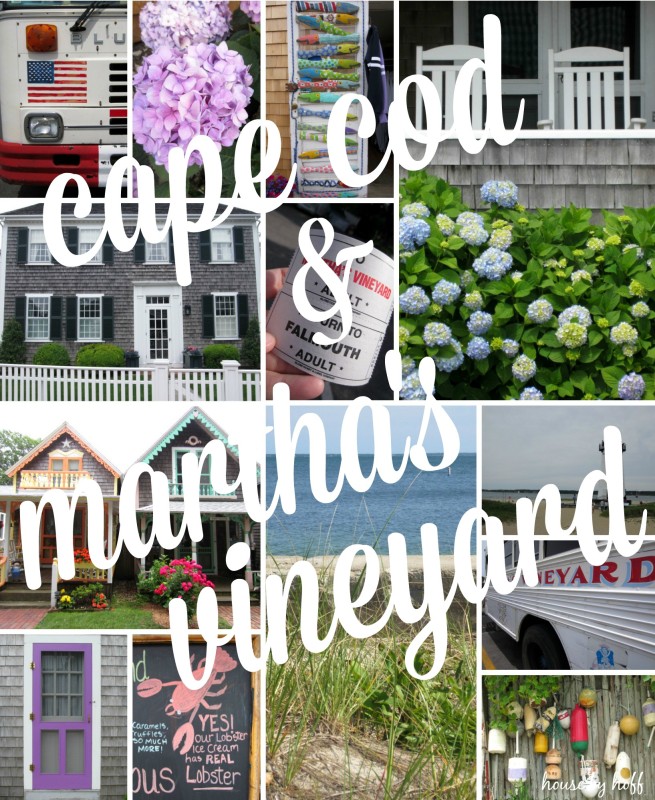 I live far from any coast, but love the ocean, the beach, and anything that has a coastal vibe. My love for coastal home decor is reflective in the way I decorate my house, and any time I have the chance to be by the ocean, I jump at the opportunity!
So, when my mom threw out the idea of a "girls trip" for she, my sister, and I, we quickly settled on a dreamy coastal destination: Cape Cod & Martha's Vineyard. This gorgeous place did not disappoint, and I find myself wanting to return as soon as possible.
The Girls Trip
 We flew from Indianapolis to Boston. We spent one night in Boston, and while we were there my long-time blogging buddy, Jen, from Migonis Home, met up with us for dinner. She and I have been online friends (not as weird as it sounds…ha!) for many years now, and to meet her in person was such a treat! She was so delightful, smart, and sweet. Jen was the first person that I reached out to when I first started my blog (almost three years ago), and if it hadn't been for her immediate feedback and support, I'm not entirely sure I would have kept it up.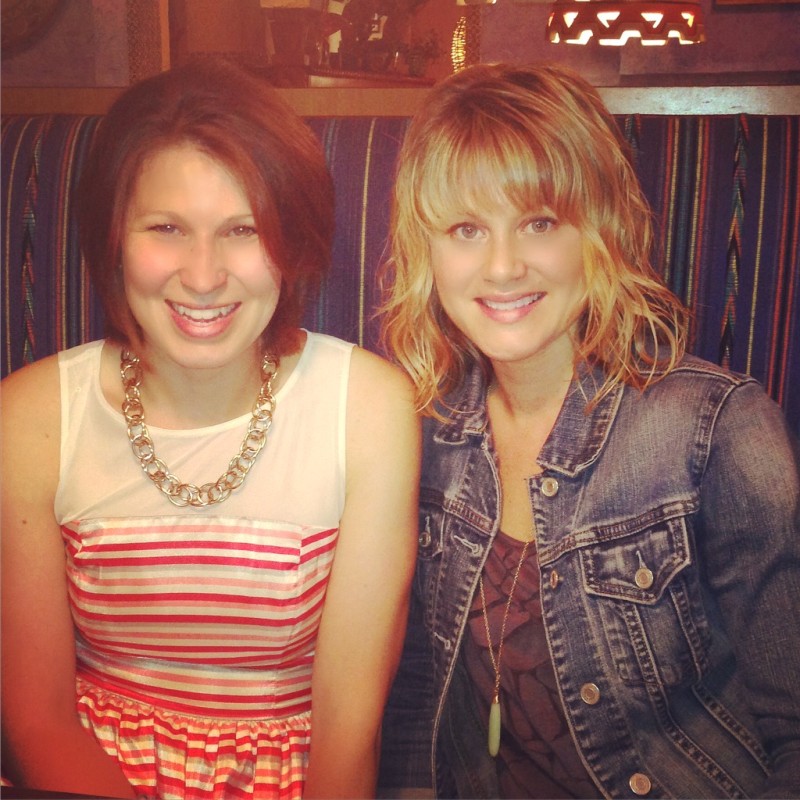 After spending one night in Boston, we took a car service down to "The Cape." We stayed at the Beach Breeze Inn in Falmouth, MA. It was a total treat to stay here! It was clean, charming, and staff could not have been more helpful or nice. The location was perfect too! We could walk to the beach in 2 minutes, and walk into town in 10 minutes.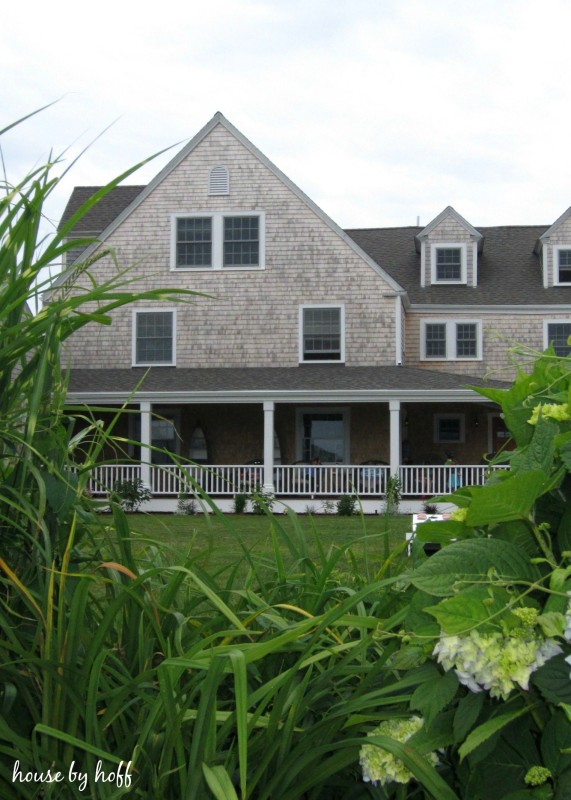 On our walks around town, I made sure to snap lots of pictures of the amazing houses. I'm such a sucker for great doorways, porches, and window boxes, so I was in heaven!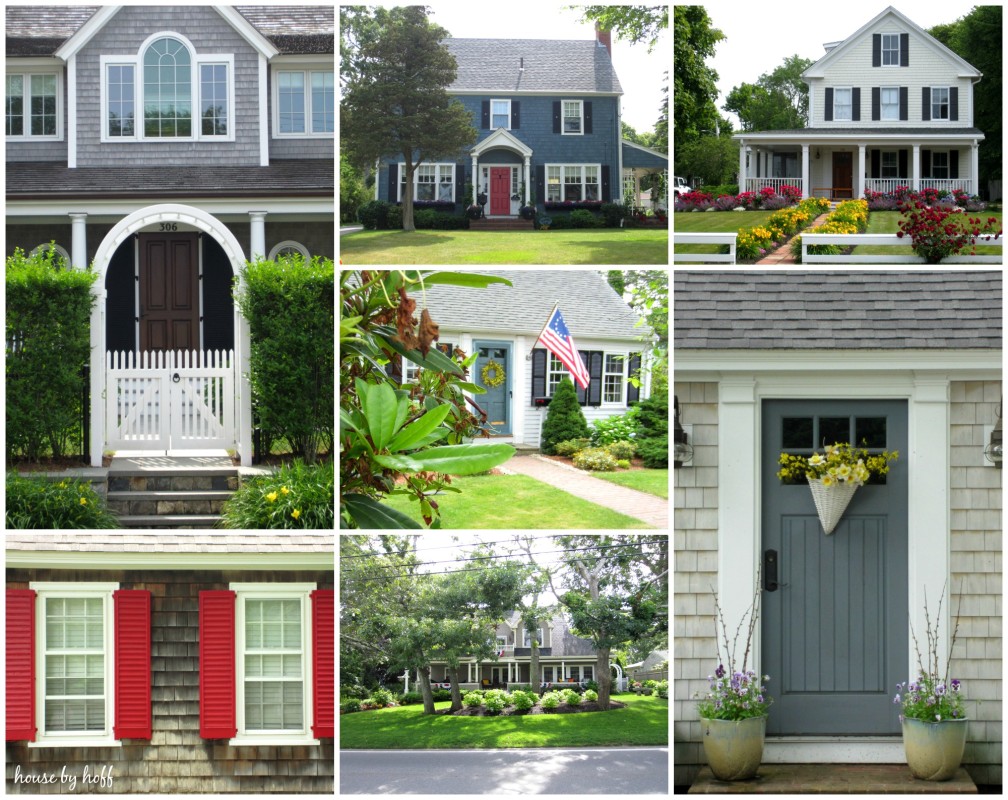 There were tons of cute shops and places to eat in Falmouth, and the first day we were there we just walked and shopped, and walked and ate…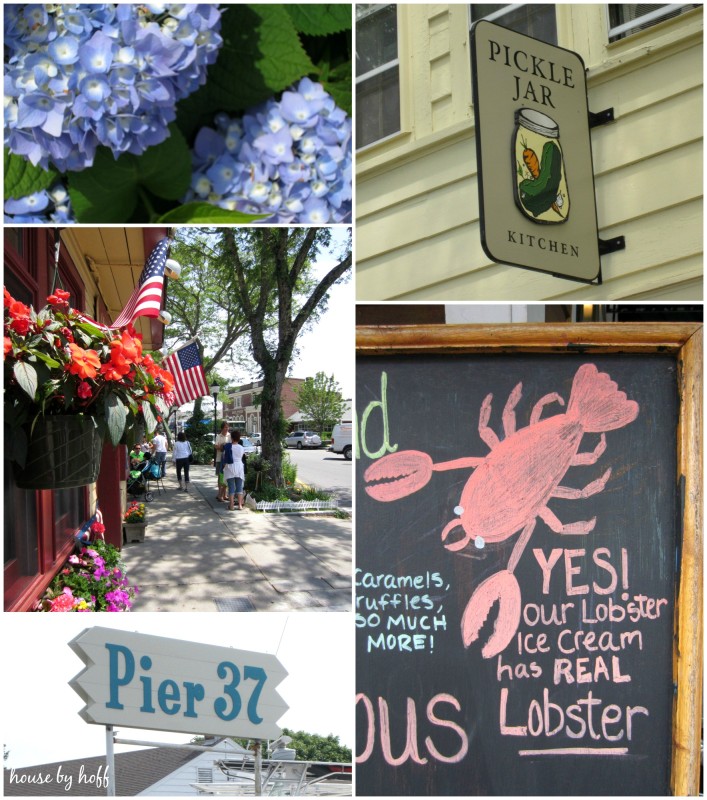 The next morning we hopped on the ferry to Martha's Vineyard. (I didn't know this before we started planning our trip, but Martha's Vineyard is a 9 by 23-mile long island off of the cape of Massachusetts. You have to ride a ferry to get there.)  You could see Martha's Vineyard from the beach in  Falmouth, and the ferry ride only takes 45 min.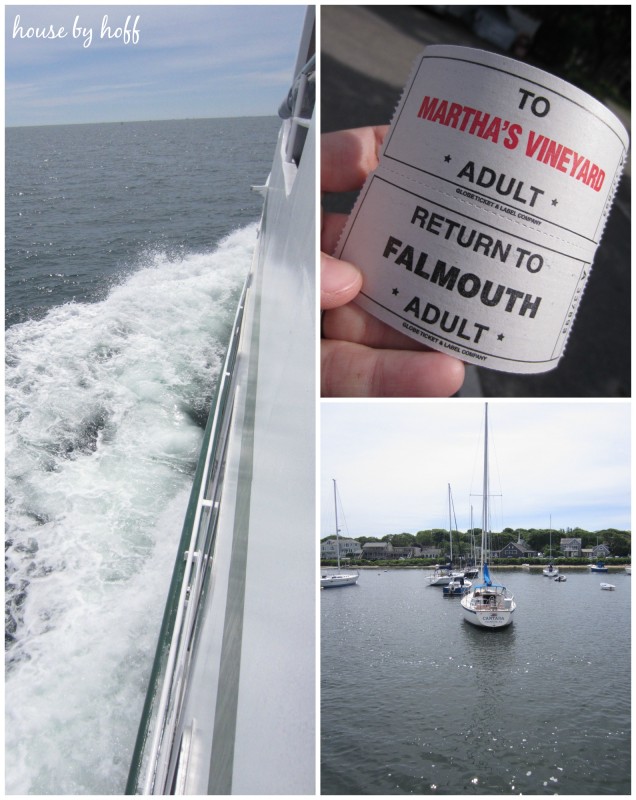 We hopped off of the ferry in Oak Bluffs, which was super-charming, bustling, and easy to navigate.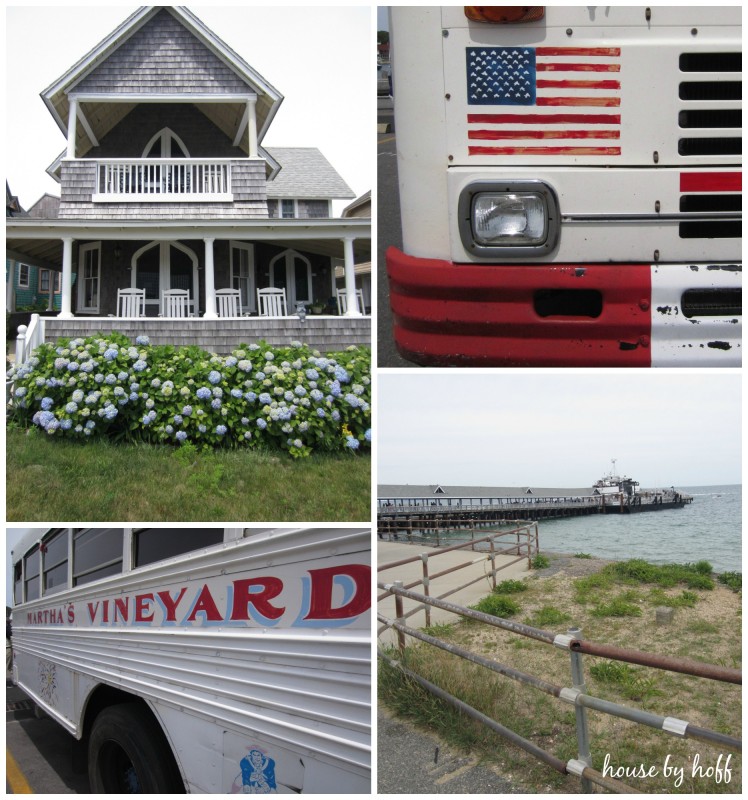 We headed to the "Campground" in Oak Bluffs, which is an old Methodist retreat, and is lined with charming cottages. Each tiny cottage is painted with bright colors and is loaded with charm.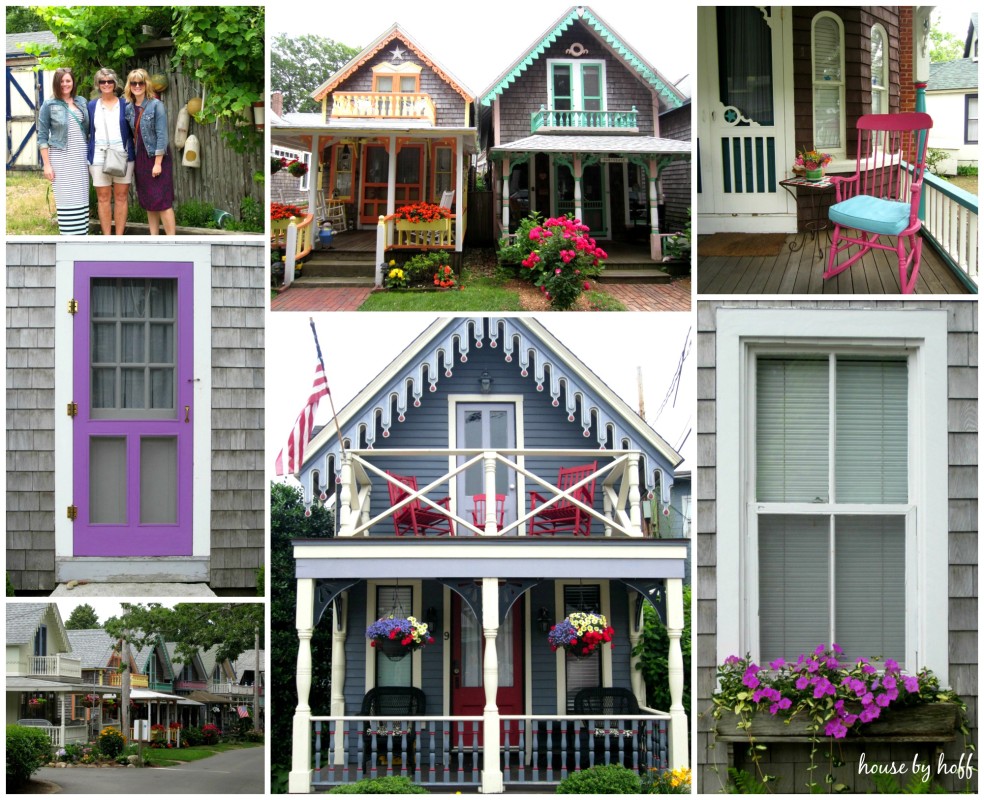 We hopped on a bus and headed to Edgartown.  And thus began my favorite leg of the trip. Edgartown was GORGEOUS.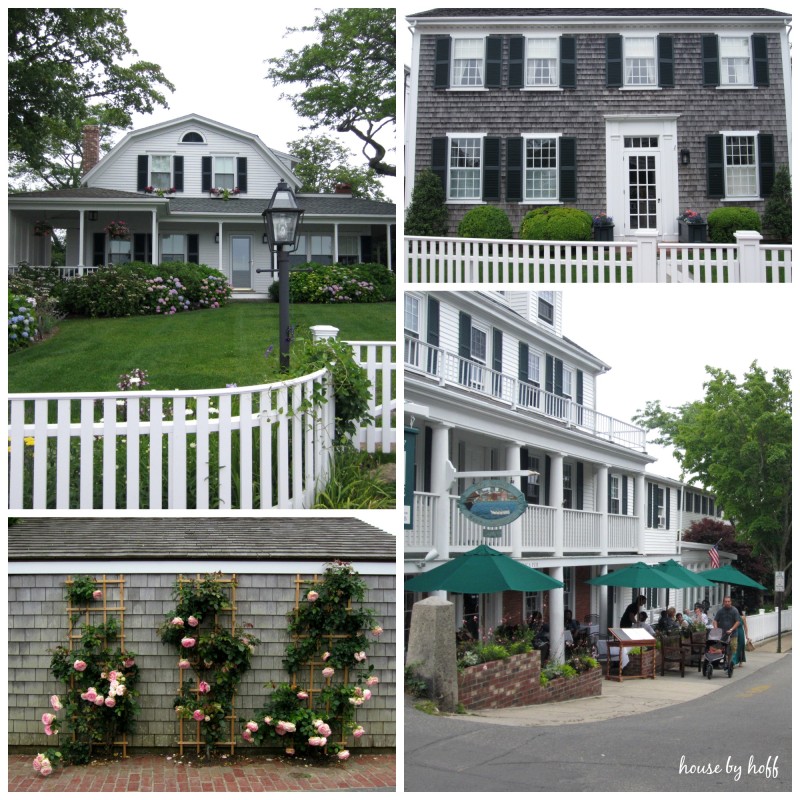 Quintessential east coast cedar shingle siding, blue hydrangeas, white picket fences, rose bushes, American flags, perfectly manicured lawns and flower boxes, all set in front of the most beautiful harbors, ocean views, and sailboats lazily drifting down the water…it just does not get better than this!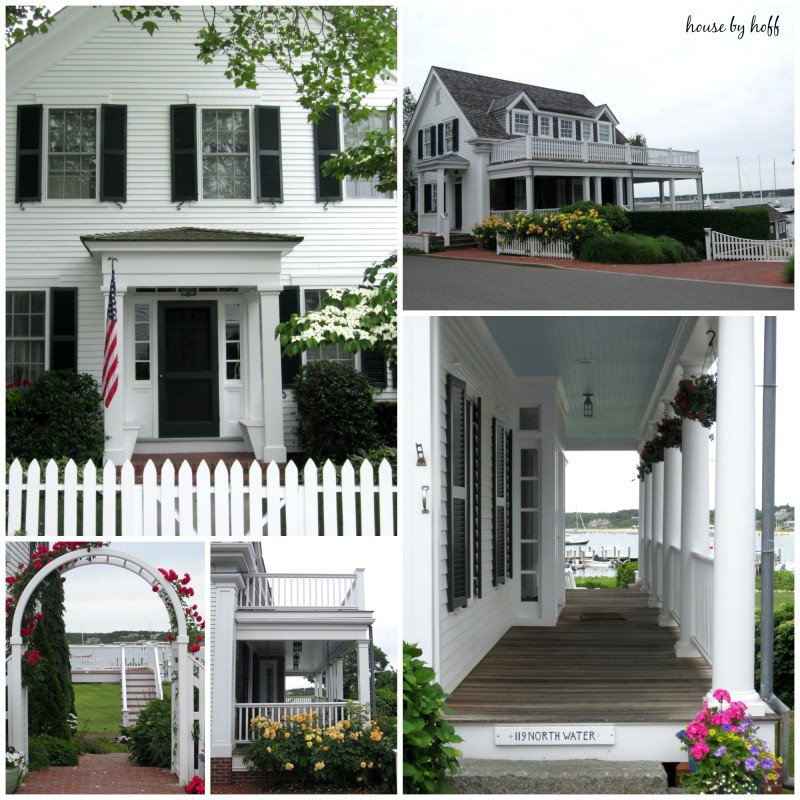 We walked down to the Edgartown lighthouse, which offered gorgeous views of the harbor and water. People were picking clams right out of the water for dinner...I mean, c'mon!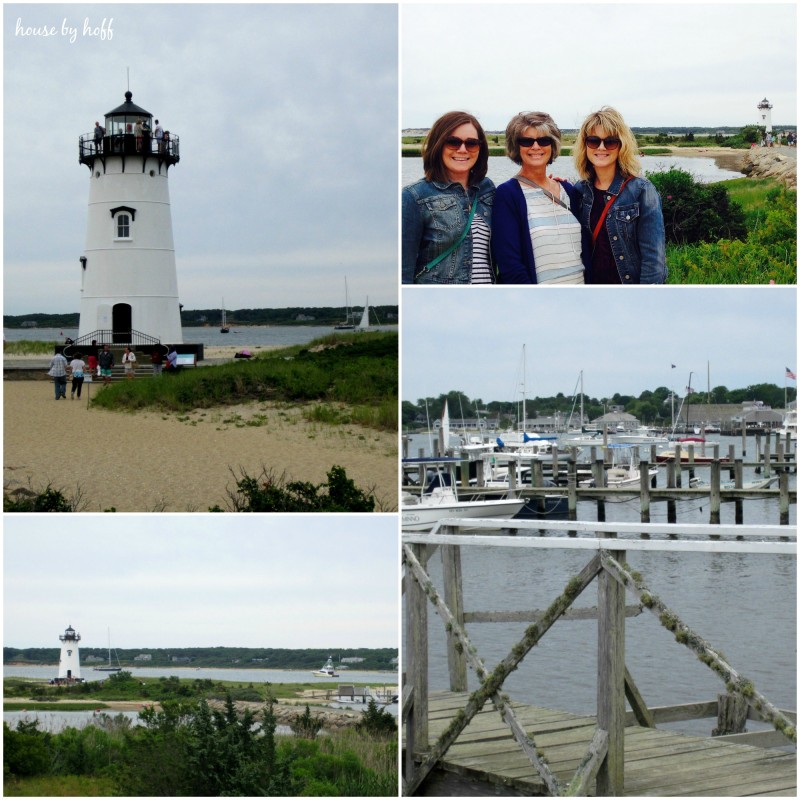 We headed back to Falmouth, but got an Uber taxi to take us to a charming little nearby town called Woods Hole. Woods Hole is apparently like an oceanographic hub…(this is what I was told.)  Lots of ocean research going on here! We had dinner at a cute restaurant, walked around a bit, and called it a day.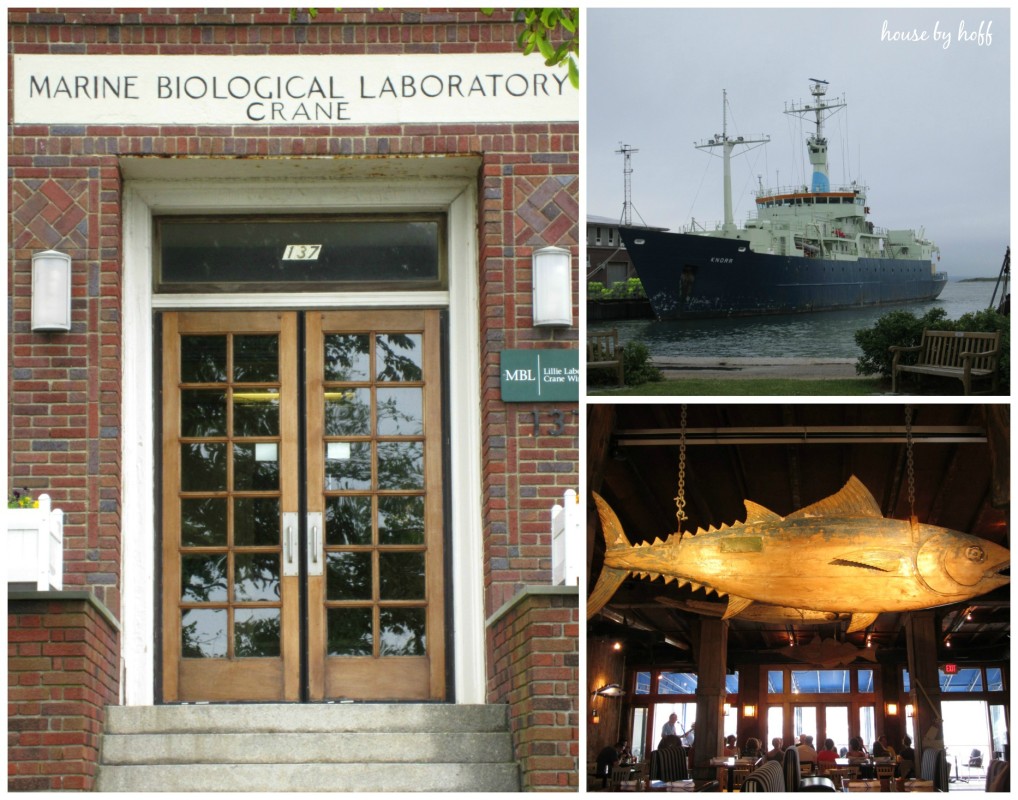 The next day we headed back to Boston, took a quick bus tour of the city, and walked along the Freedom Trail for a bit before heading to the airport to catch our late flight home. Spending just a few hours in Boston wasn't enough, and I definitely want to go back!!!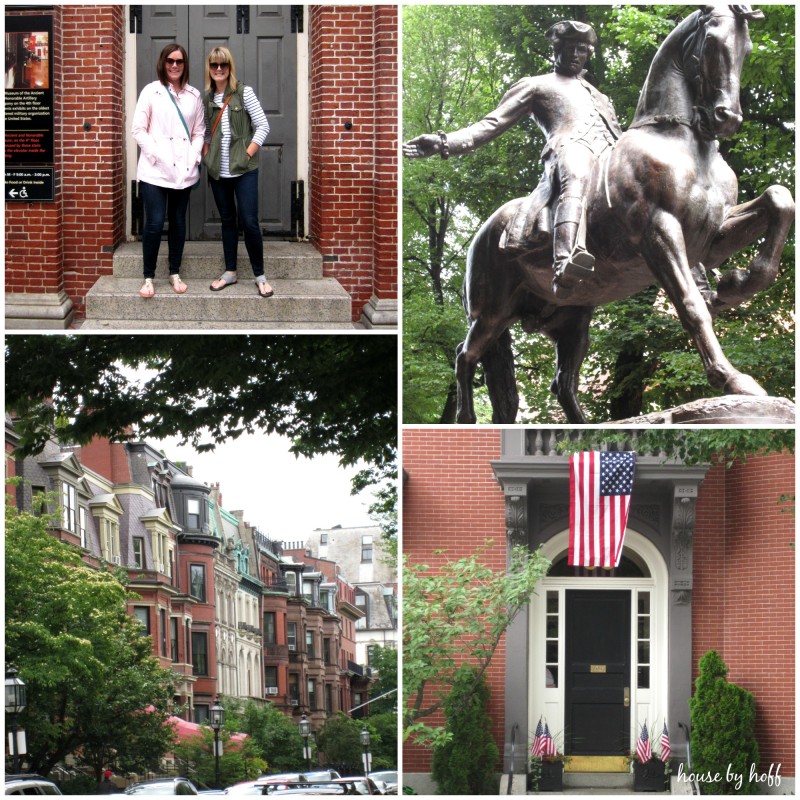 …and that, my friends, was the quick version of our girls trip to Cape Cod and Martha's Vineyard. I hope you enjoyed!
Have a great day!
😉