Good morning! I'm participating in the "7 Stunning Summery Home Tours" blog hop  hosted by Krista, aka The Happy Housie today! If this is your first time stopping by House by Hoff, welcome!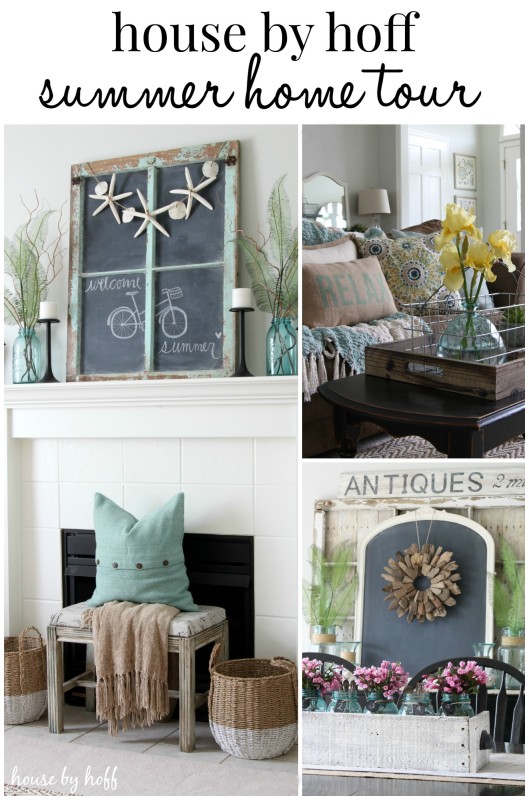 It's summer, school is out, and I've quickly fallen into my summer routine of taking a nap in the afternoon.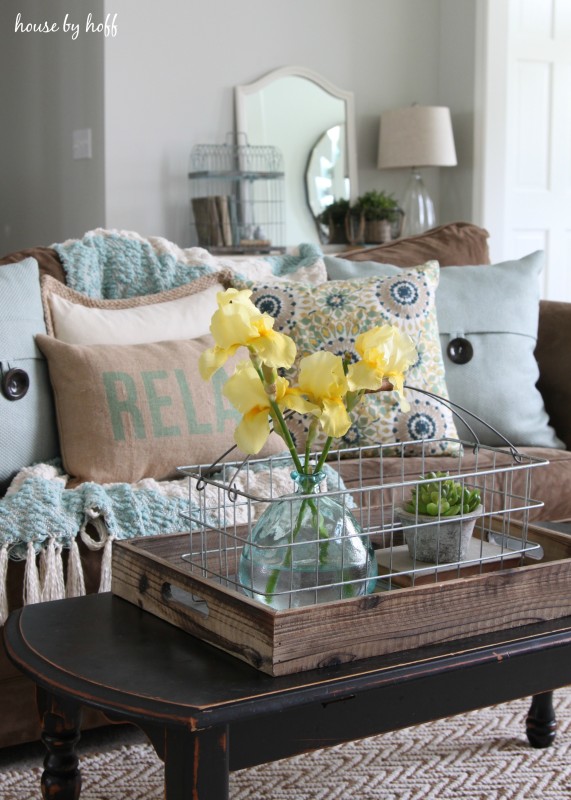 I love taking naps. I just wish Miss L. loved taking them as much as I do. Now that she's three years old, I kind of have to decide between afternoon naps or an easy bedtime. I can't have both.
Most days, I choose a nap.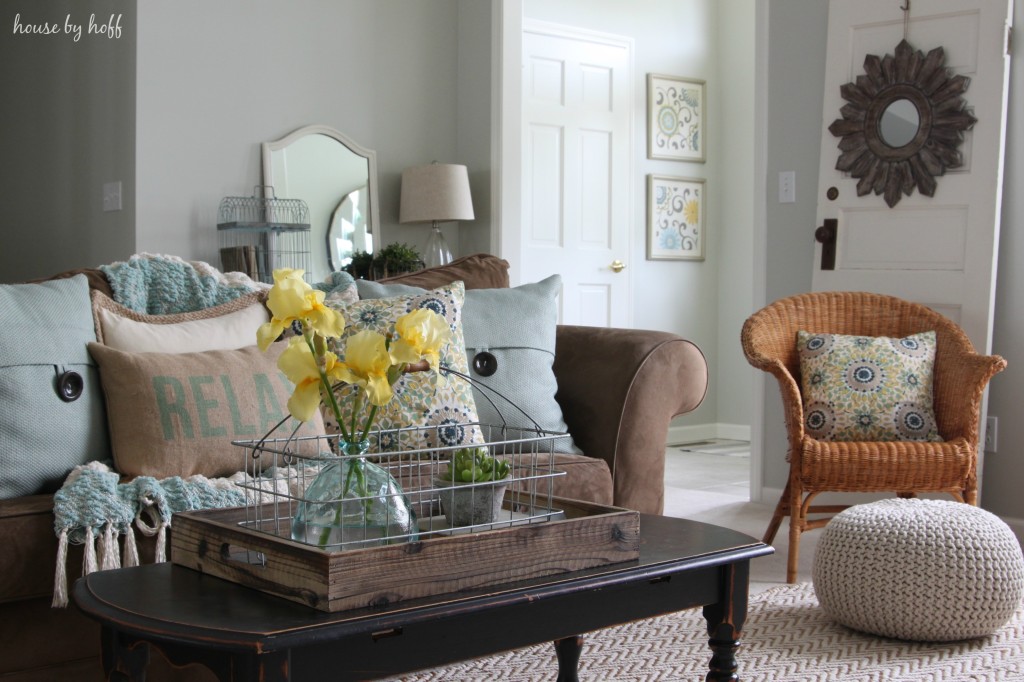 The problem with our naps is that they turn into really, really long naps. We're talking 2 hours, easy. It's ridiculous, actually.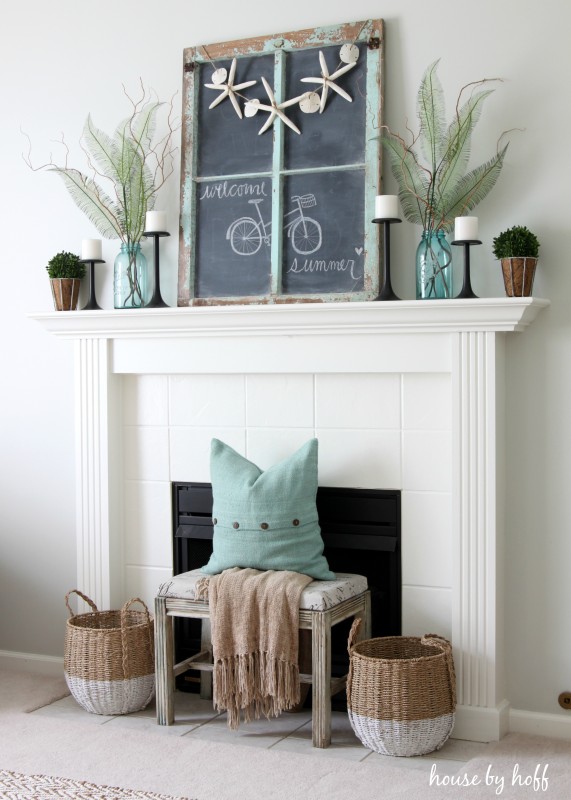 We let her stay up later in the evening, but after a long nap, girl will NOT go to bed. She has become downright impressive with her ability to drag out bedtime.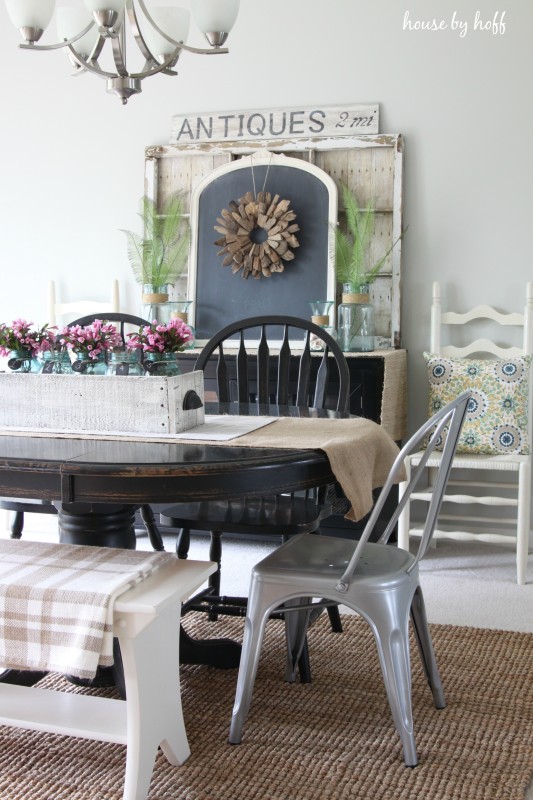 Putting her pajamas on takes no less than 10 minutes, we read stories and must discuss every page, she has to climb into her bed a certain way (the longest way possible), and even then we have to put her back in her bed 15 times. Most nights, she sneaks out and finds her Kindle. We'll find her in the oddest places watching episodes of Doc McStuffins and Jake the Pirate.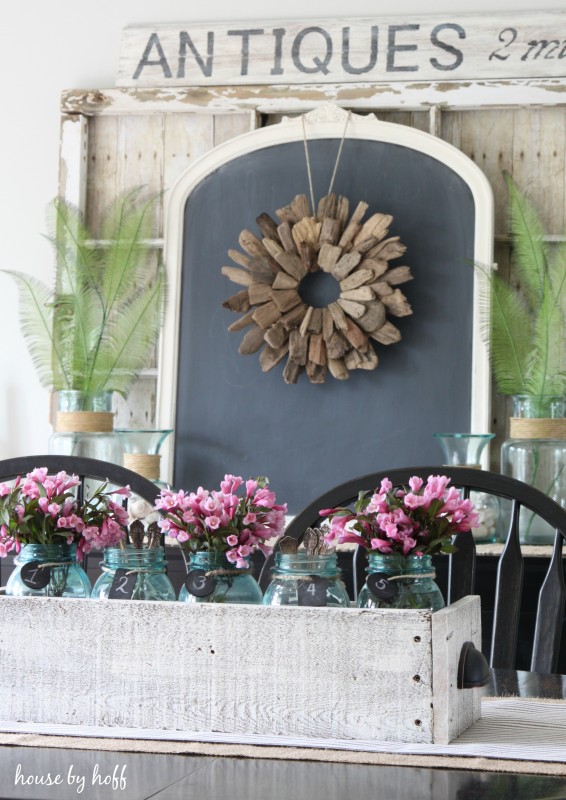 ….and after all of that, you'd think I'd give up the afternoon naps.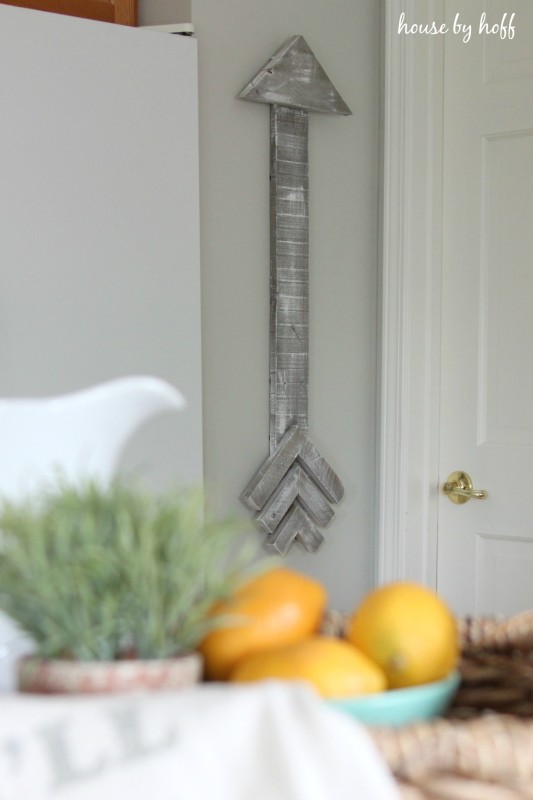 But you'd be wrong.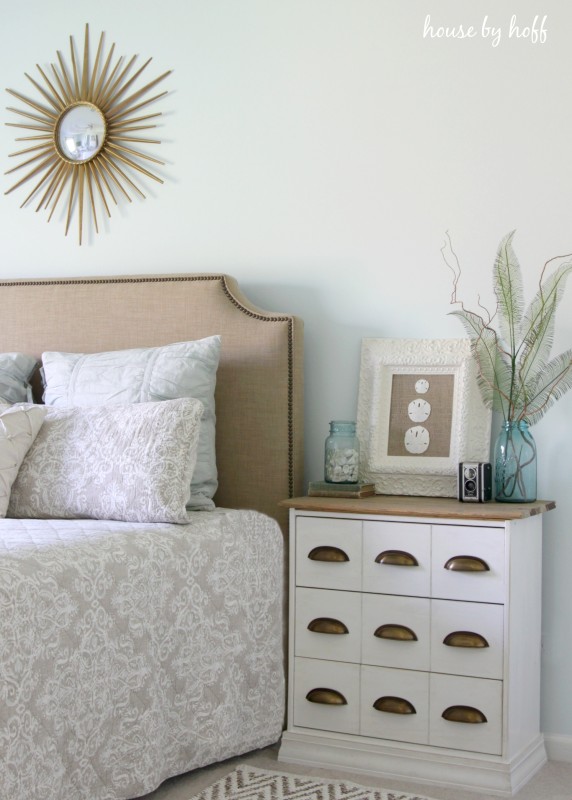 Anyways, enough about the napping habits of the Hoffs.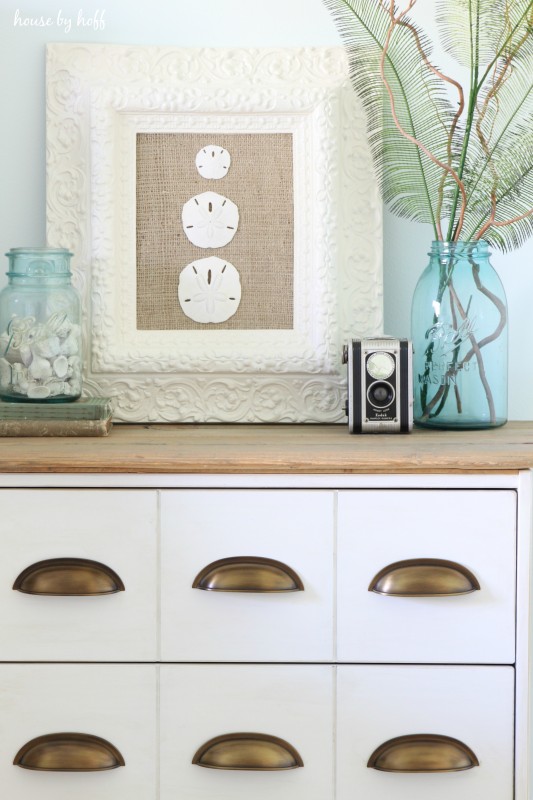 My summer decor this year is simple and easy. No big changes, I just added some palm leaves around the house, brought out the seashells, and changed up the chalkboards.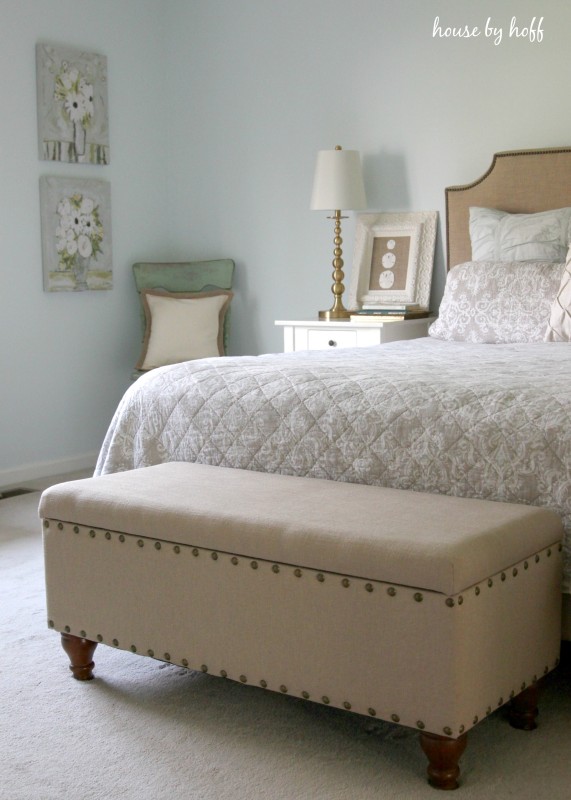 Our bedroom has recently seen a lot of changes and new pieces including this spray-painted trunk.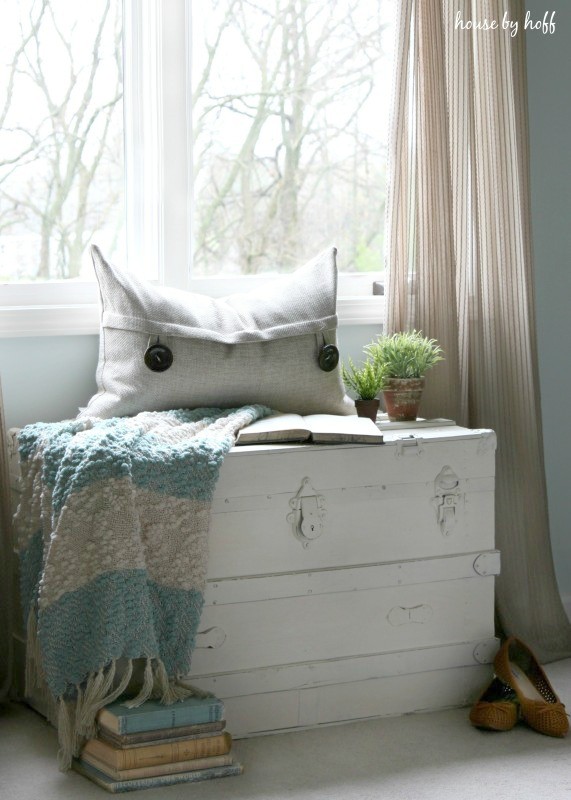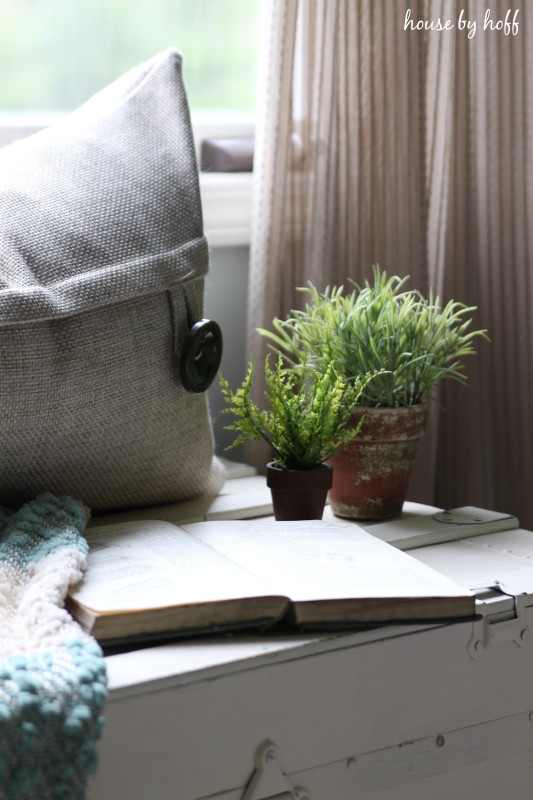 Last year I set up this vacation vignette after we returned from HHI, SC. I thought it would be fun to include these pictures in this year's summer tour.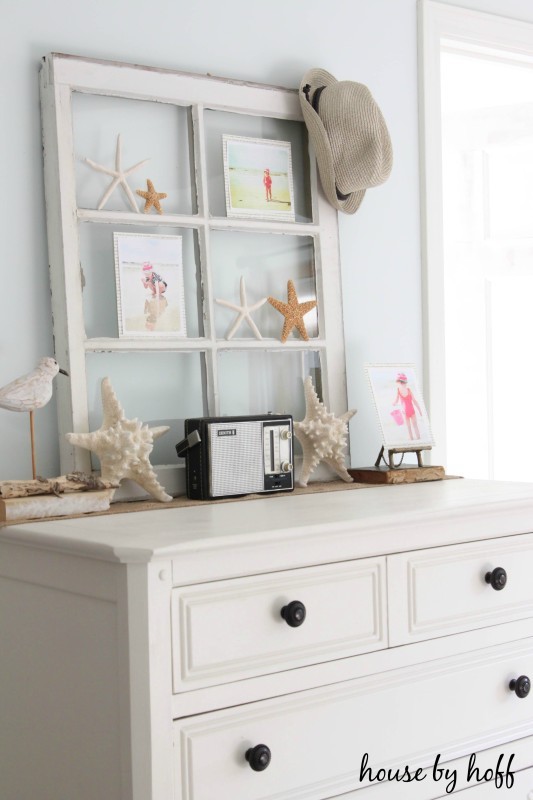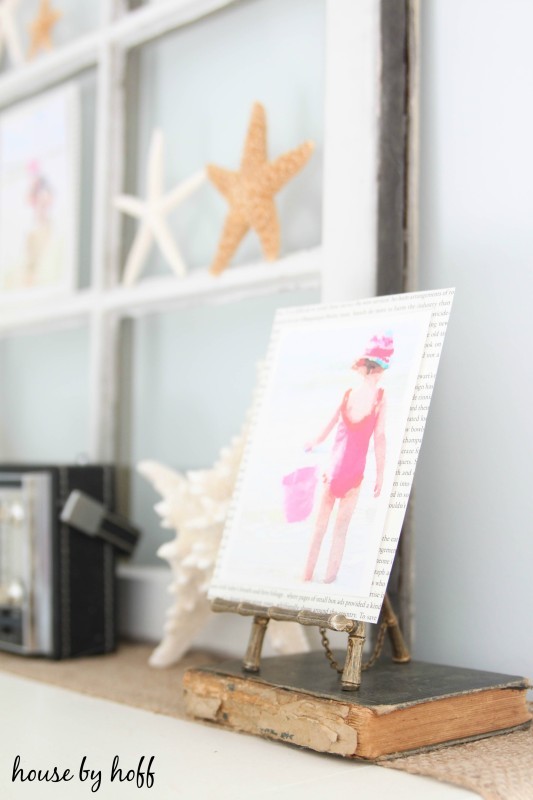 We've been working very hard at finishing our backyard. We recently added a new fence, a swing set, and this new patio furniture from Target.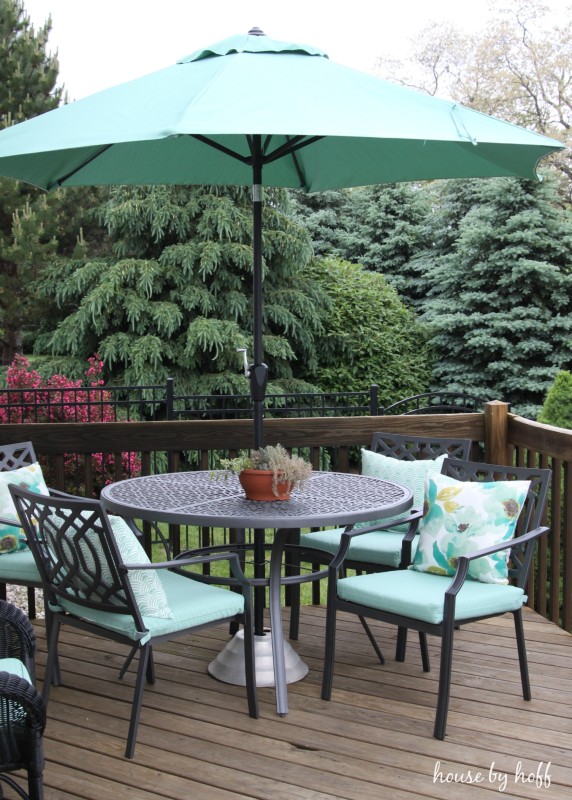 We also made this fun Pallet Wood Planter.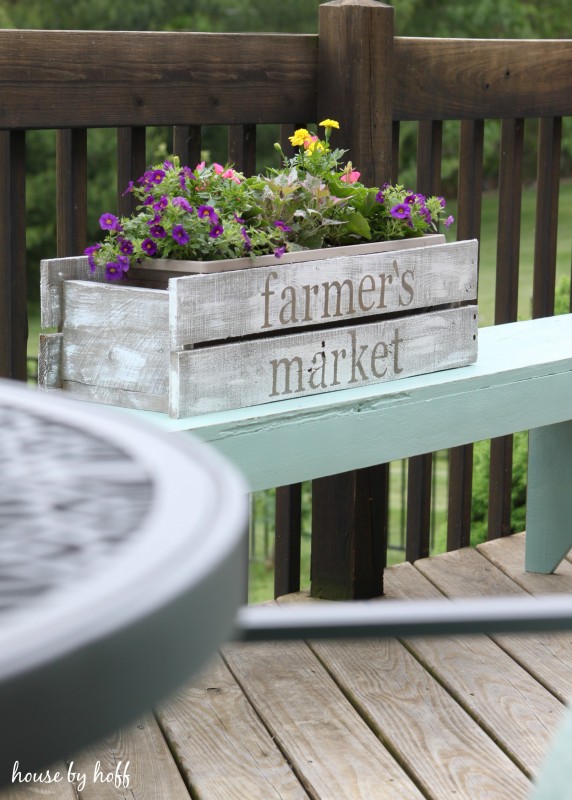 Thanks so much for stopping by and taking the tour! I hope you'll be back often!
Have a great day!
~
Make sure you check out the rest of the summer home tours on our "7 Stunning Summery Home Tours" blog hop today!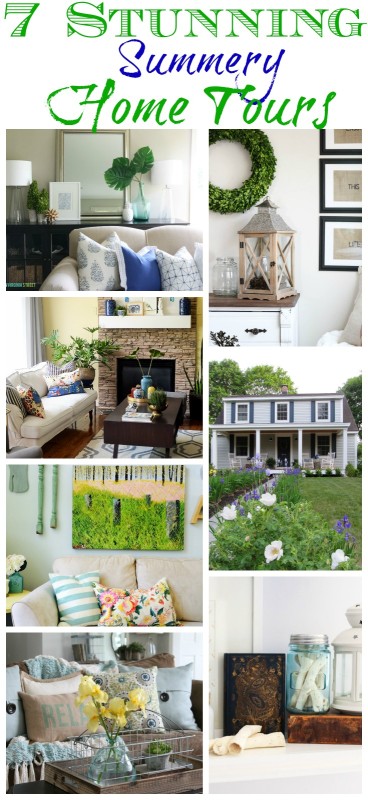 Life on Virginia Street / The Wood Grain Cottage / Place of My Taste / The Migonis Home / The Happy Housie / House by Hoff / Just a Girl and Her Blog /
I'm linking up at: Thrifty Decor Chick