It's gonna be a gooooood week!
I am mere days (2 to be exact!) from summer break, and I am happy dancing my way through them. As summer approaches, I am creating a to-do list of blog and photography-related items to complete. Nothing makes my type-A personality more happy than crossing items off of a to-do list. Nothing.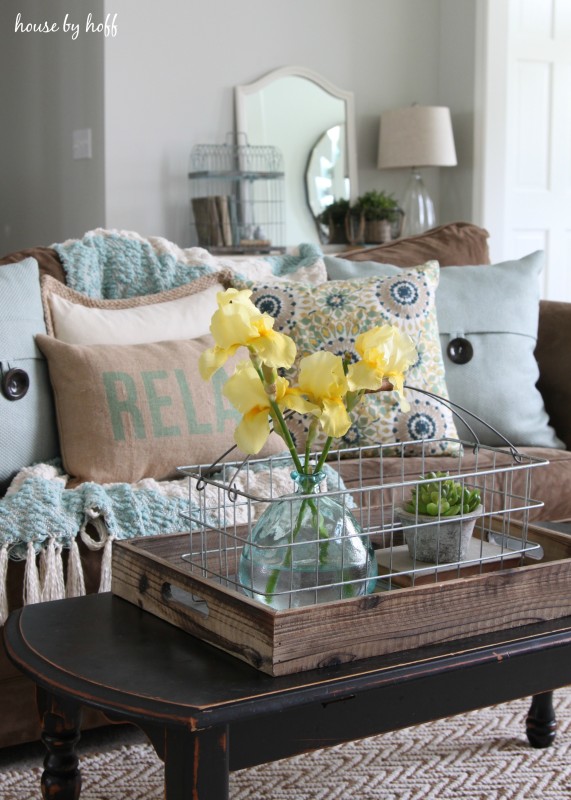 The Hoffs are planning a jam-packed summer, but it will be nice to have some downtime too. I say that, but then when I have downtime,  I just want to be busy doing something.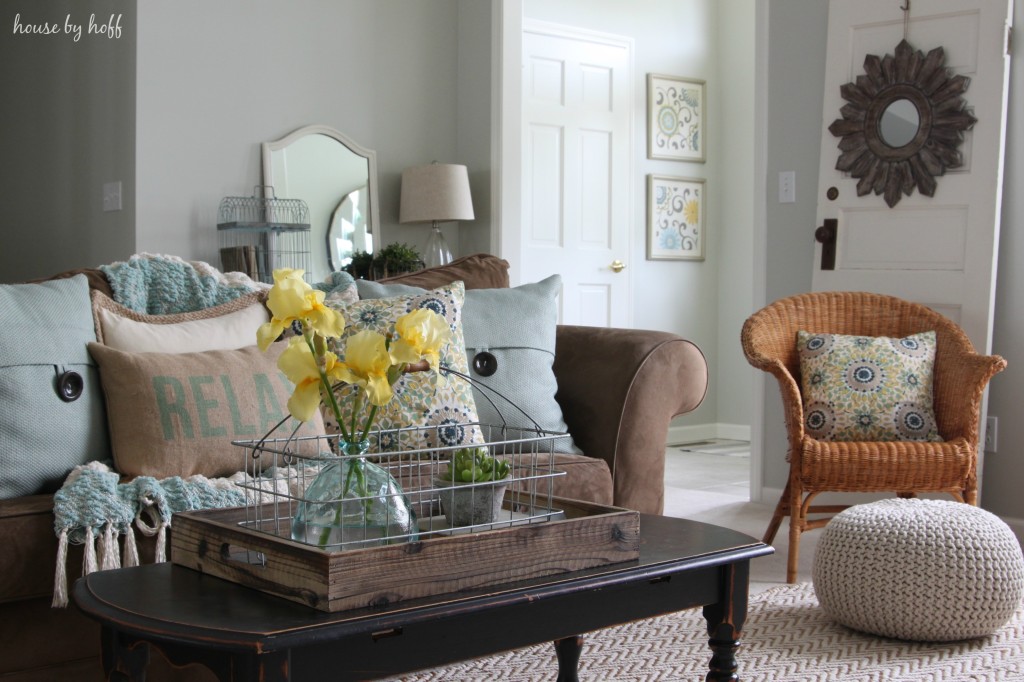 I threw together this summer living room in like five minutes while Miss L. was occupied watching Peppa Pig. (Do you know Peppa? She's the funniest little British pig, and it's one of the only kids' tv shows that I don't mind watching…or listening to while I take pictures of my house.) 😉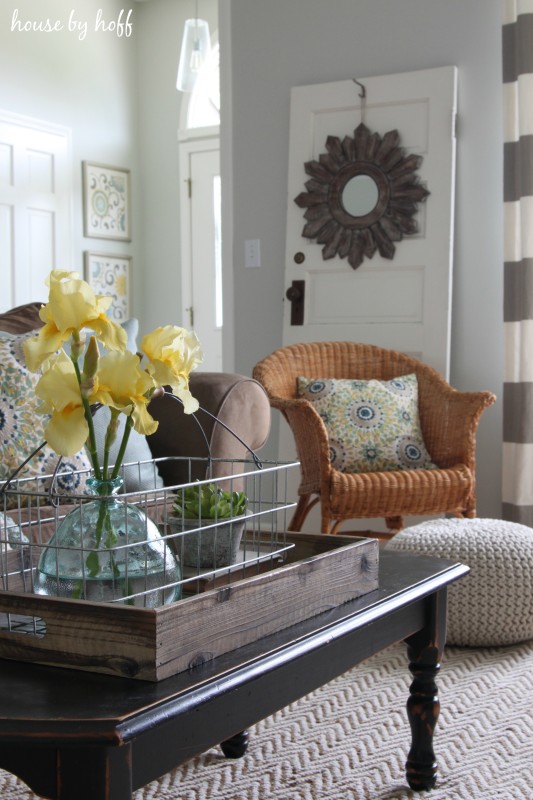 Wild irises are growing all over the place out in the country, and I couldn't resist picking just a few that were growing along the side of the road the other day.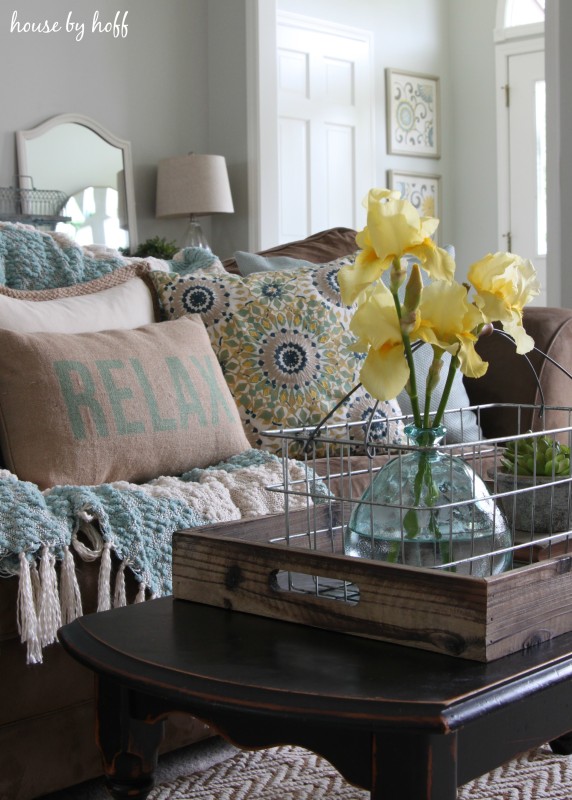 They add the perfect little pop of yellow, and I may go back and pick a few more when they need to be replaced.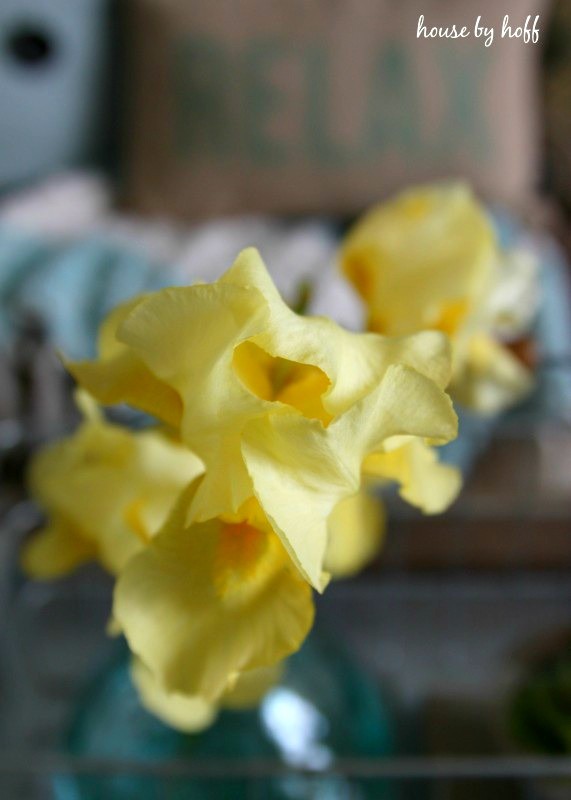 Have a great day! 😉