Summer is my favorite season for like a bazillion reasons, but high among those reasons is the fact that garage sales pop up everywhere around town on the weekends. I'll find myself innocently driving to the grocery store, and before I even know what is happening, I'm pulling into a stranger's driveway…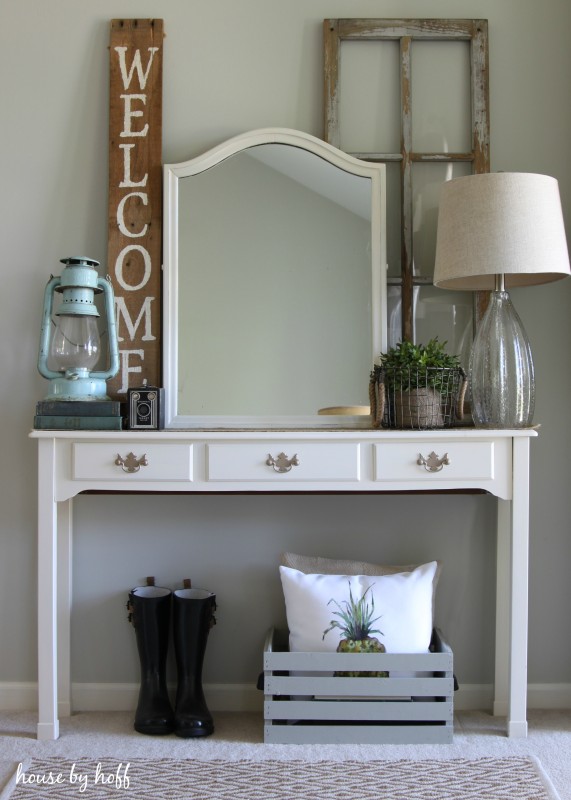 It's a scene that gets replayed over and over, and at 3 years old, Miss L. is already rolling her eyes and groaning when she sees a garage sale sign on the side of the road.  I'm secretly afraid that I'm scarring her for life, and as an adult she'll have an aversion to garage sales…wouldn't that be a travesty?!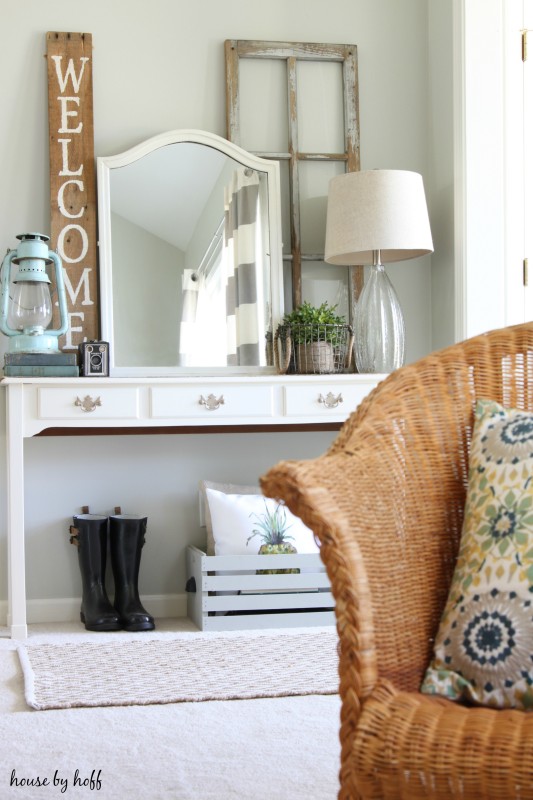 I can't help myself. I just love finding fun new pieces for great prices to add into my decor. Oh! And for some reason I love to haggle. It's weird. I don't know why I care if I pay the extra $2 for the old picture frame, but I just do. I like to feel like I just got a deal…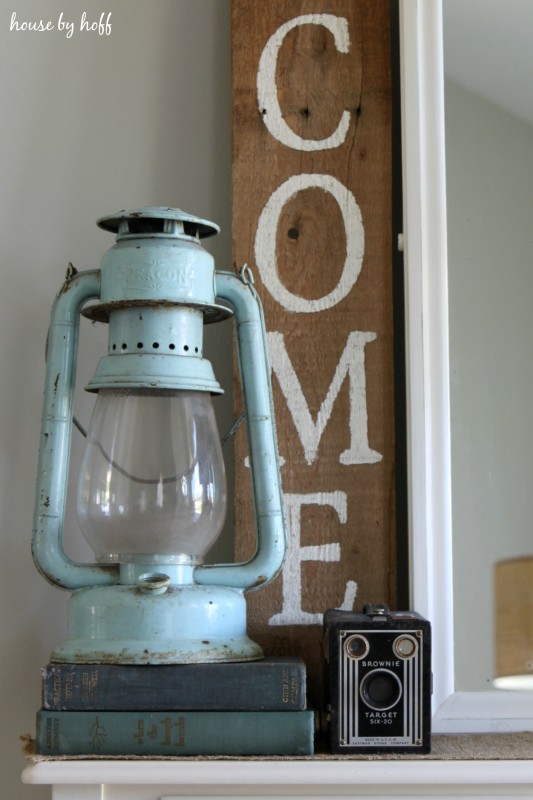 I spied this beautiful blue lantern at a garage sale from halfway down the street earlier this summer. I'm sure I made some questionable driving choices, and it ended up in the back of my car within 2 minutes. I think I paid $15. The awesome window frame was somewhere in the neighborhood of $3. I didn't do a thing to it, it was already gray and shabby. SCORE!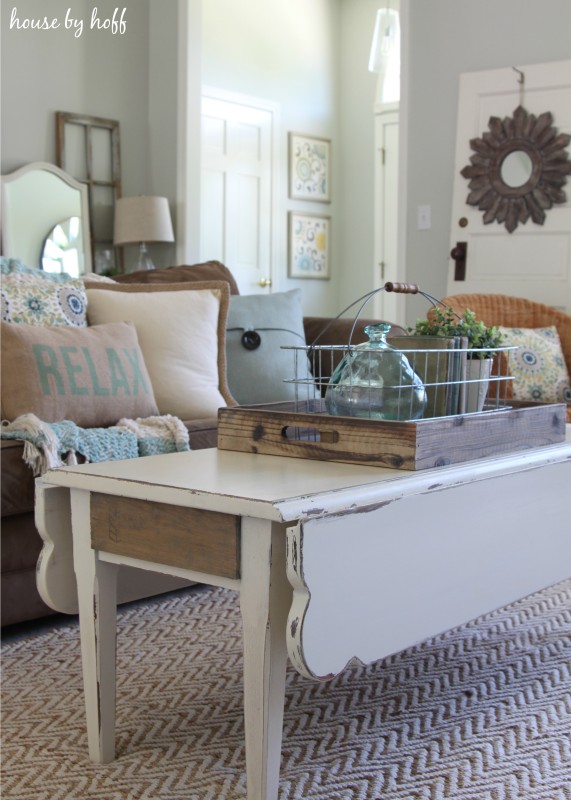 This coffee table (which I've talked about endlessly lately) was $30…haggled down from $50, thankyouverymuch. See how I made the coffee table over here.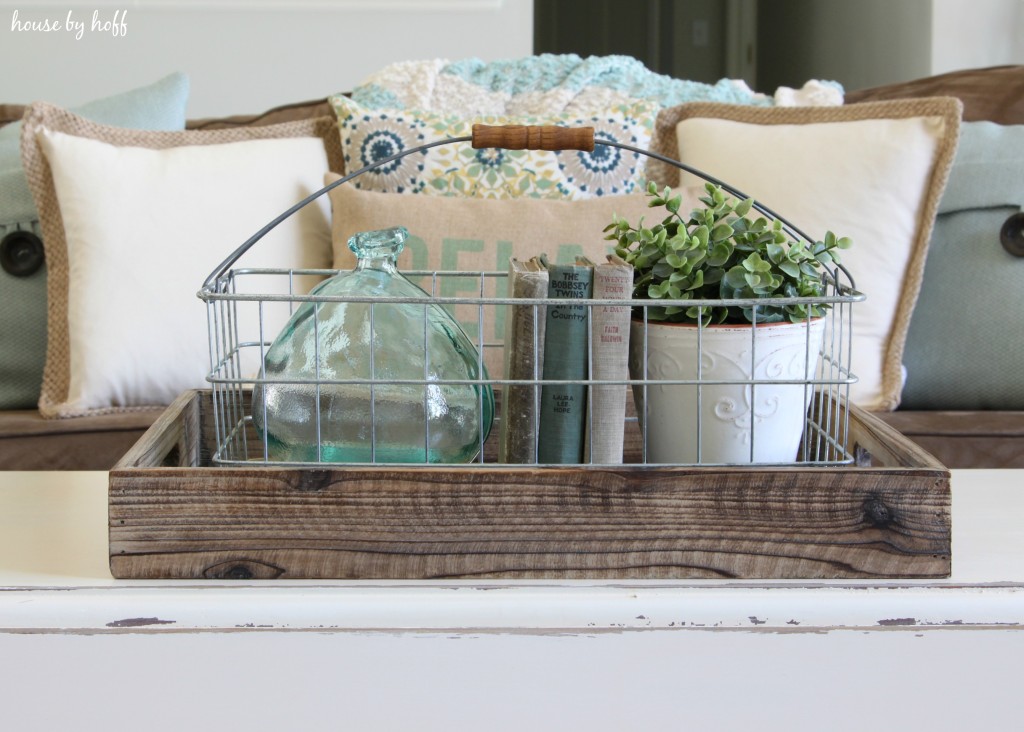 My house is an ever-changing parade of garage sale goodies in the summer…which is just how I like it.
😉
Have a great day!
~
I'm linking up at: Link Party Palooza