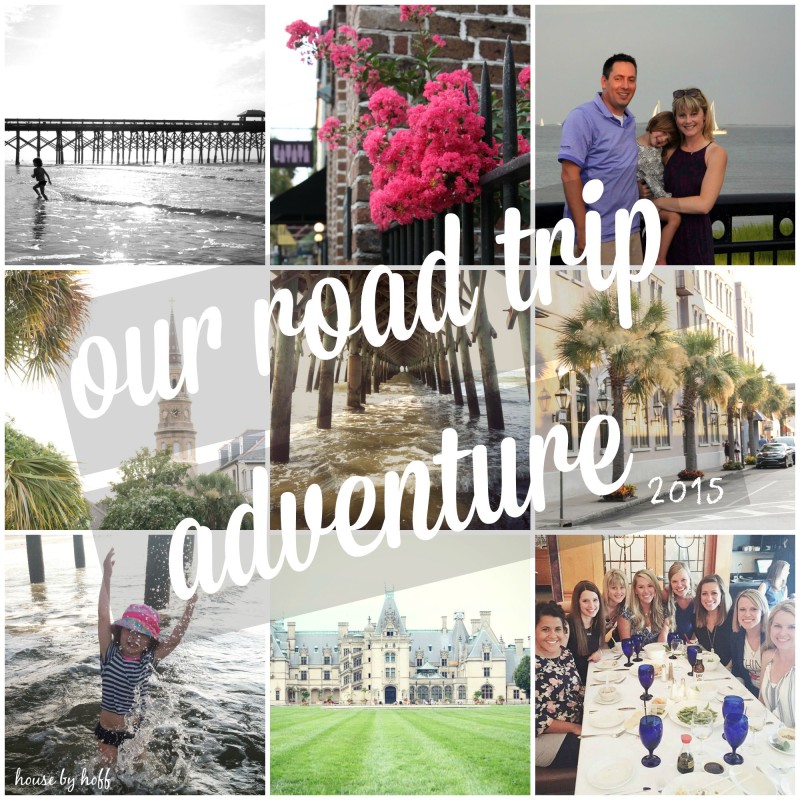 This summer has been like a crazy whirlwind. It seems I hardly get my bags unpacked and settled back into a routine before we are off on another trip…
Even as I reread that sentence, I'm rolling my eyes at myself…
#mustberough
If you follow me on Instagram, then you may already know that Mr. Hoff, Miss L, and I just got back from a 10-day road trip. It was crazy.
Leg 1:  Indiana to Atlanta for Haven Conference!
We packed up our car and headed down to Atlanta so that I could attend my second Haven blogging conference in Atlanta, GA. It was a positively amazing experience. I feel like I could go on and on for days about how inspiring it is to be around some of the most talented and creative bloggers on the planet, and how I could sit and listen to Bre and Jen talk about creating a home that is reflective of your personal style, and listen to Lucy talk about photo styling, and getting to attend fabulous events thrown by Porch.com and Home Depot, etc., etc., etc.
But instead of rambling on and on, I'll just say this:  The opportunity to be around ambitious bloggers who are also  juggling motherhood, marriages, and work schedules without giving up their creative ambitions is a priceless experience. I feel encouraged, understood, and lifted up by these women.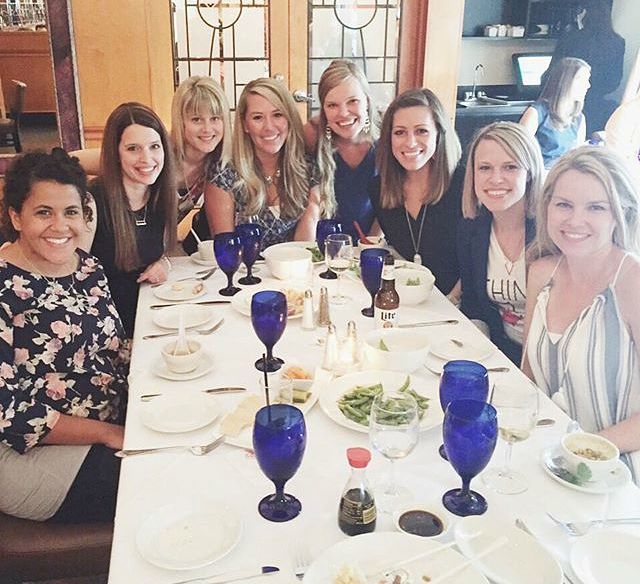 The best part about Haven is getting to catch up with my blogging BFFs. Pictured above: Chelsea, Abby, Sarah, Rachel, Amy, Jenna, and Jamie.
Leg 2: Atlanta to Folly Beach and Charleston, SC
So after Haven wrapped up, the three of us loaded up the car (again) and headed to Folly Beach, SC. Mr. Hoff had some work meetings in Charleston, so Miss L. and I enjoyed some time on the beach while daddy worked. We stayed in Folly Beach for 2 days, and I took advantage of Miss L's tendency to wake up early by taking her down to the beach and snapping pictures before it got really busy and crowded. Our hotel was right next to the Folly Beach dock, which made for some great photo opps!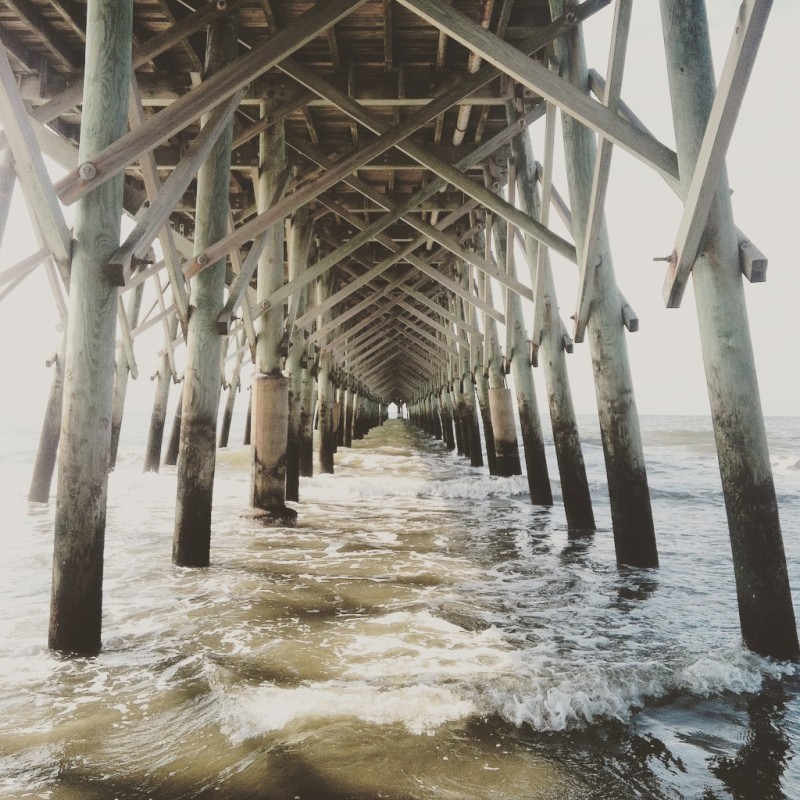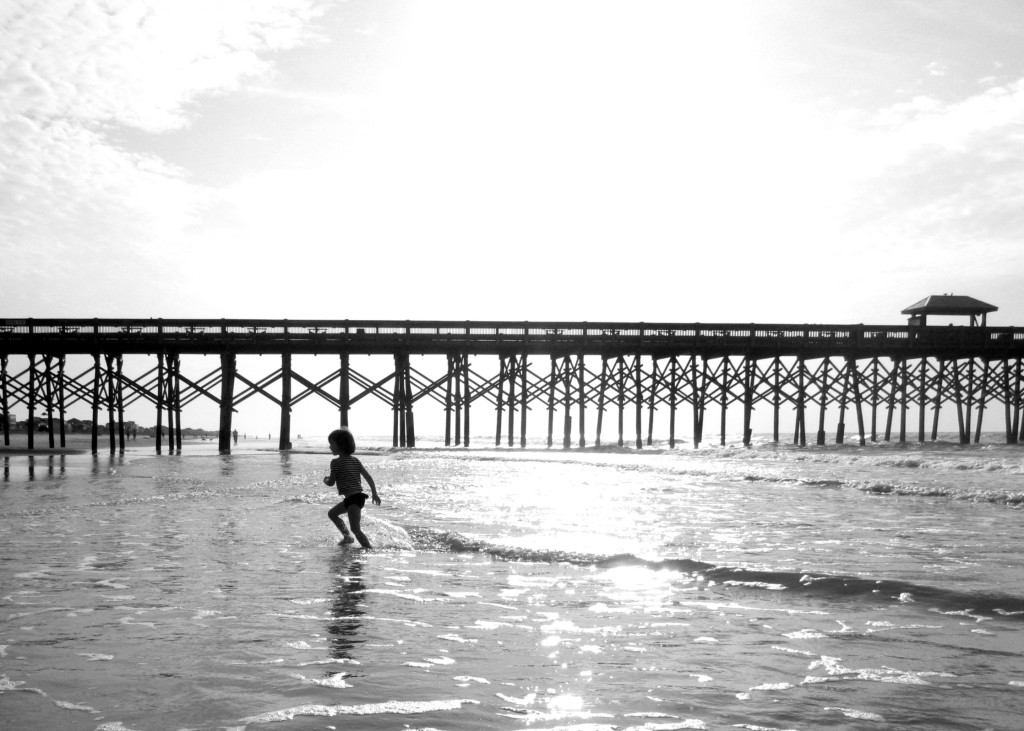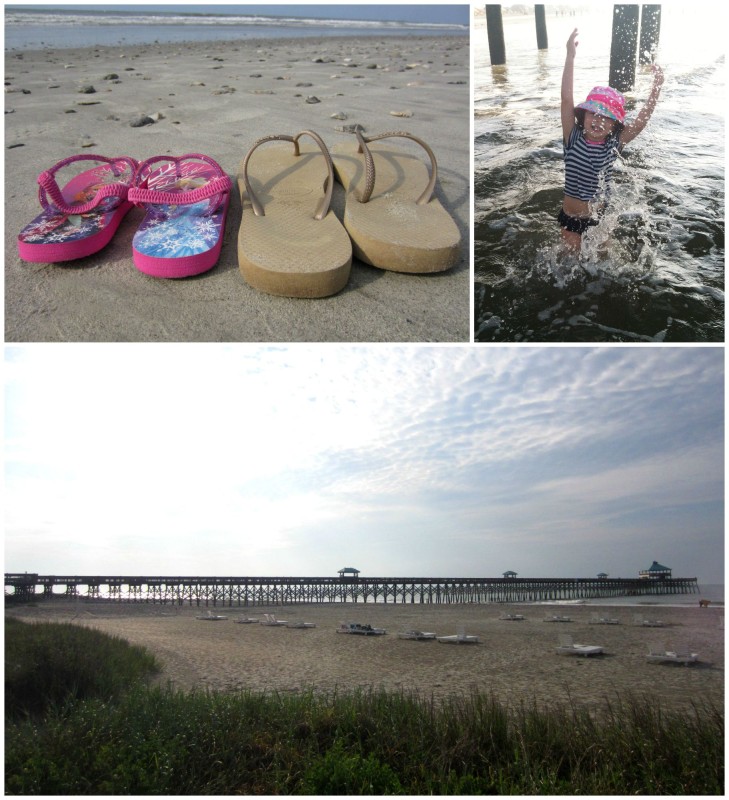 She and I had so much fun splashing and playing in the ocean. She absolutely loves playing in the water. We left Folly Beach and headed to Charleston, SC for a couple of days.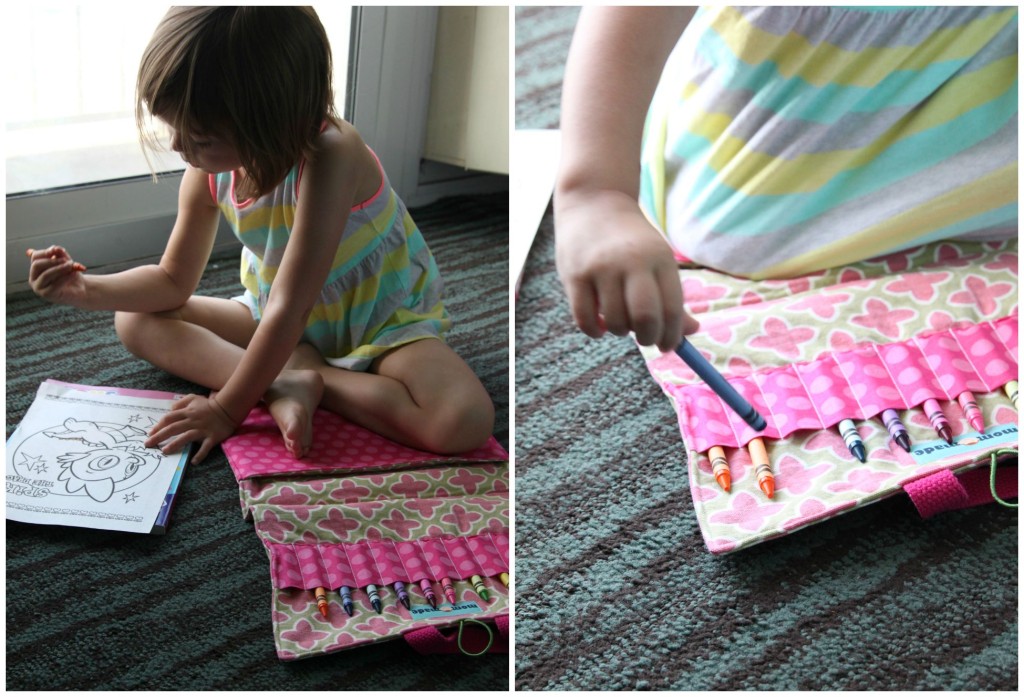 Obviously we were bouncing from hotel to hotel, and I was so glad I brought along this super-cute Delux Coloring Caddy made especially for Miss L. by the very talented Sarah from Mom-Made Sewing Shop. It was perfect for hotel room entertainment, which is no small feat with a busy 3-year old. It easily holds two coloring books and has a special slot for each crayon. Love it!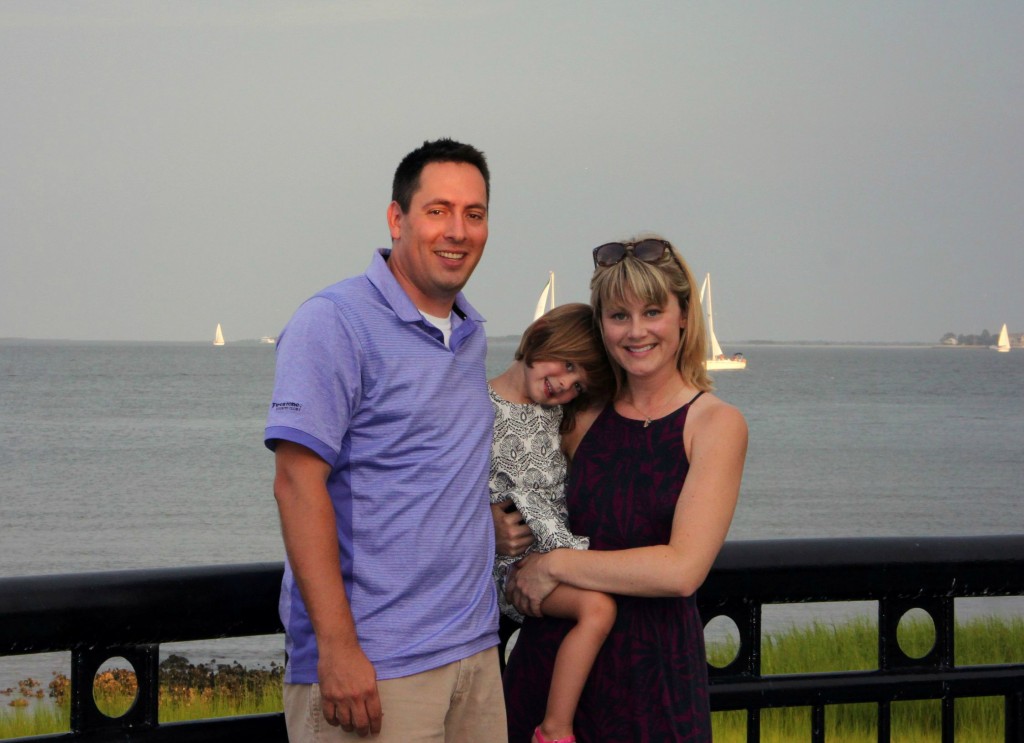 Because Mr. Hoff's job is based out of Charleston, we get to go there pretty often. This was the first time that we brought Miss L. with us, and it was fun to push her around in her stroller (which she is getting way too big for, but we're still making her get in it…ha!) and walking the charming streets.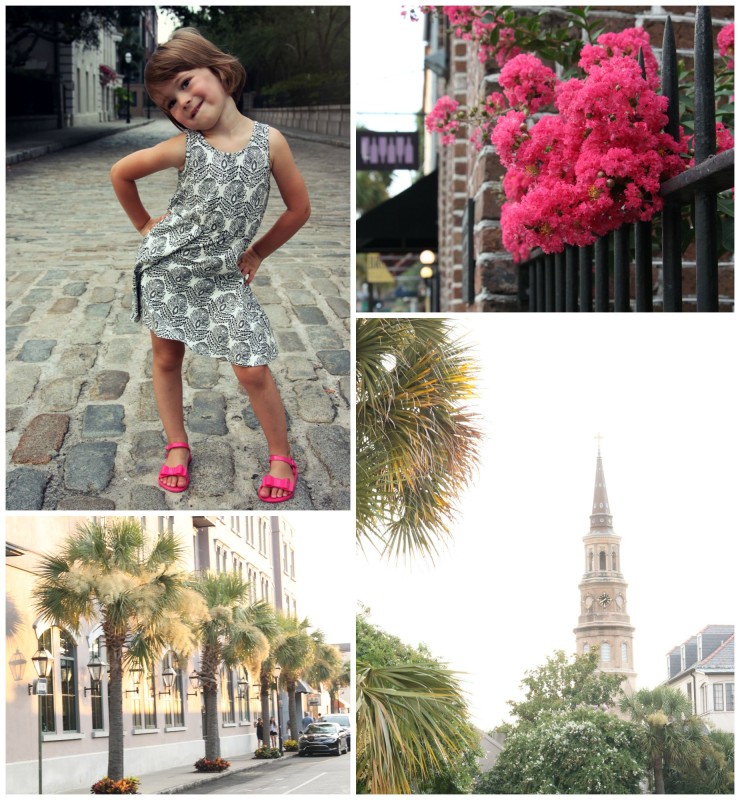 Leg 3: Charleston, SC to Ashville, NC
So after Mr. Hoff's work meetings were over, we packed up the car (again) and started to head home. We couldn't resist stopping in Ashville, NC for a couple of hours to visit the Biltmore Estate. We told Miss L. that it was a "princess castle" so that she would cooperate.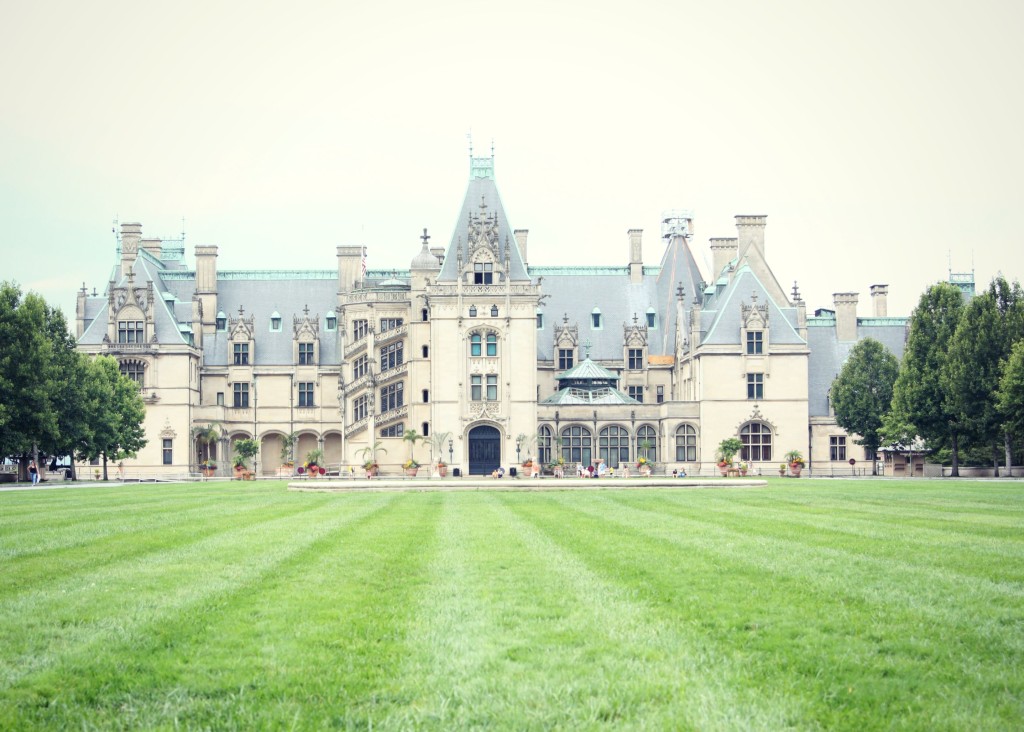 I wish we had had more time to take in the awesomeness of this place. We were here only a few short hours, and Miss L. was pretty much over it, so I made the best of the time we had by taking pictures and googling "Biltmore Estate" on our long drive home. 😉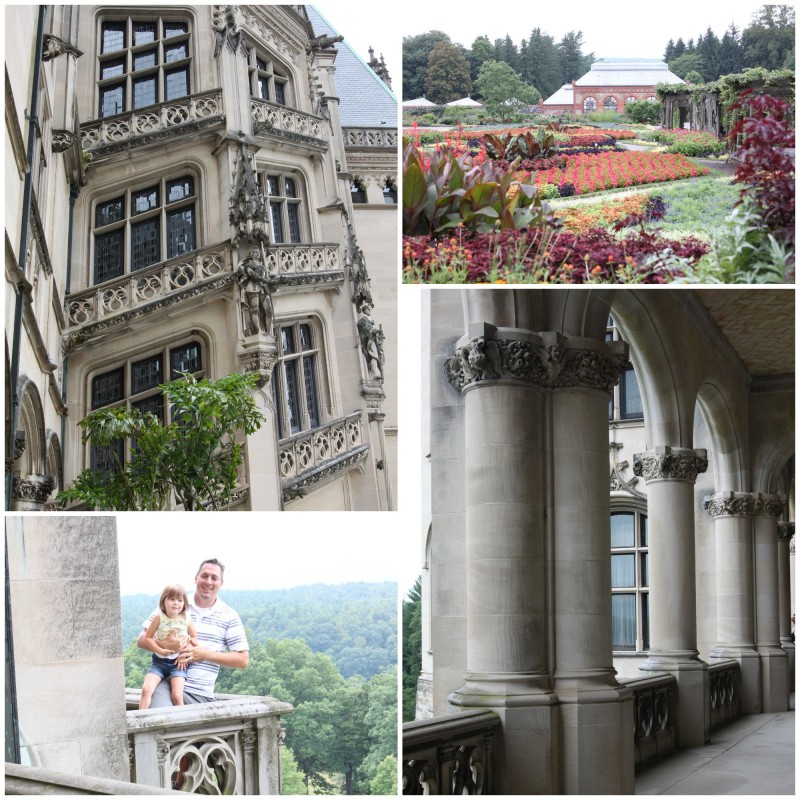 Taking a 10-day road trip with my little family was awesome. Traveling with a three-year old was a total challenge, but  I'm already thinking back on our little adventure with a smile.
I'll be getting back to the regular decorating and DIY posts soon, but first I need to finish unpacking my bags! 😉
Have a great day!