This stunning DIY paper leaf tree will make the perfect centerpiece for your holiday table!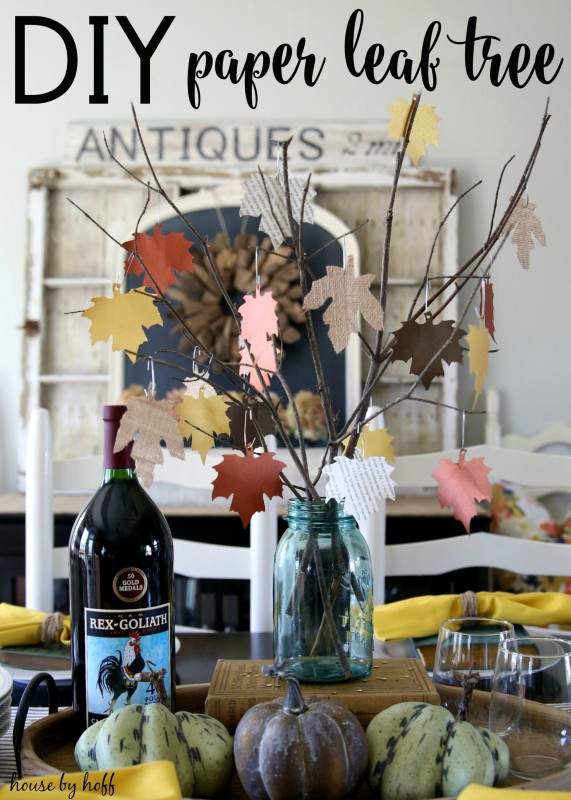 It hardly seems possible that Thanksgiving is next week, but ready or not here she comes!
I may not really be capable of preparing a Thanksgiving meal, but I'm certainly capable of preparing a table for a Thanksgiving meal! 😉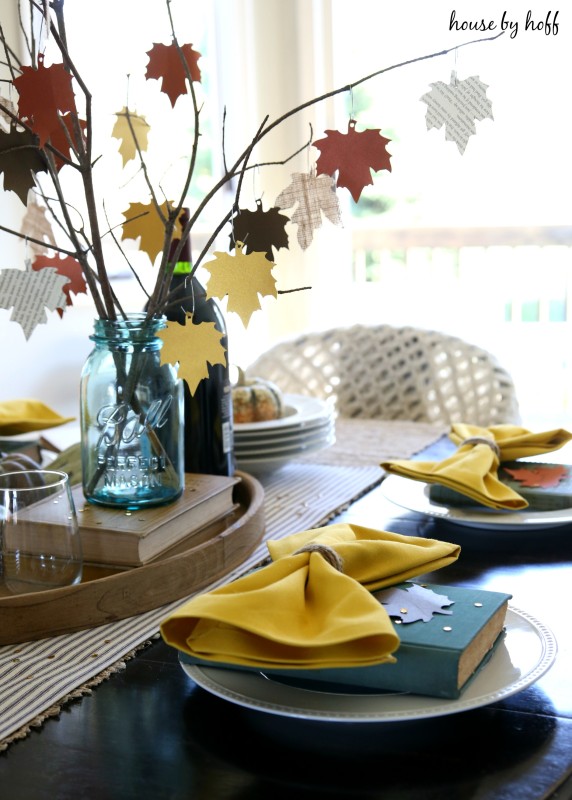 My DIY Paper Leaf Tree comes in well under the $30 limit, and it makes such a pretty centerpiece for a Thanksgiving table, no?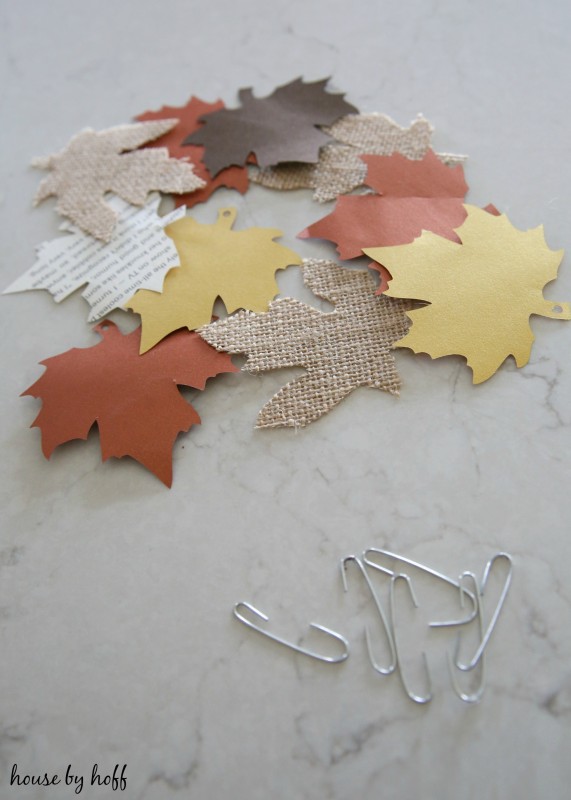 To make this tree, I ran several different leaf-toned scrapbook papers through my Silhouette Cameo. When I was finished, I decided that I wanted some of the leaves to be cut from book pages and burlap, so I simply traced and cut them by hand. Both methods of leaf-making were easy! I used some ornament hangers to hang each leaf onto some twigs in a blue ball jar.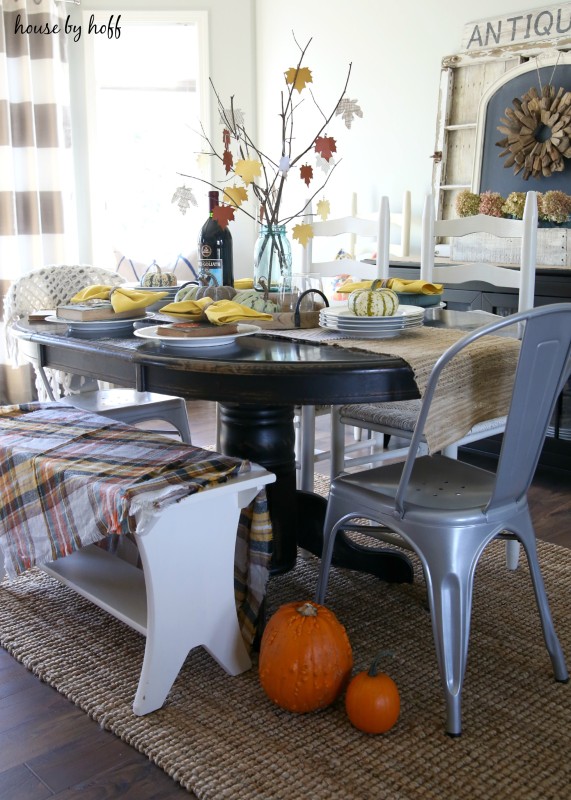 I used some left-over leaves as place cards, and sprinkled some sequence over the top.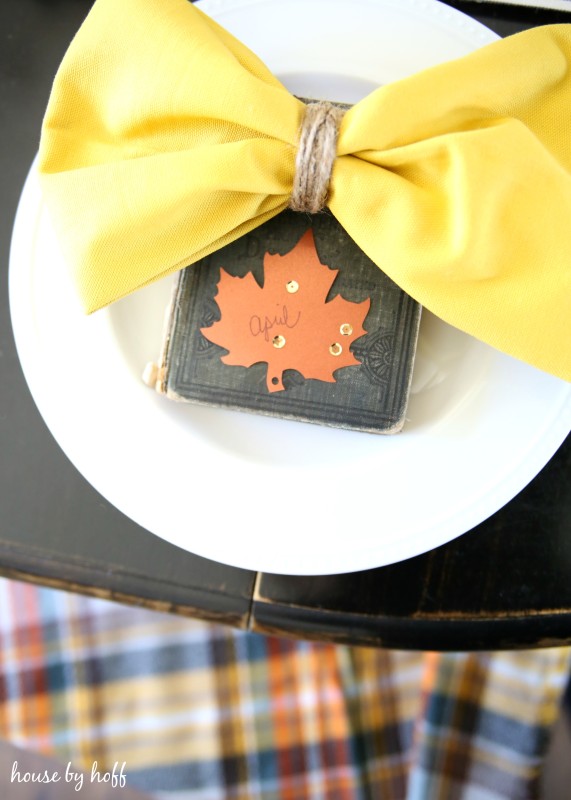 If I were really hosting a Thanksgiving at my house, I think I'd have everybody write something that they were thankful for on each of the leaves. Wouldn't that be nice?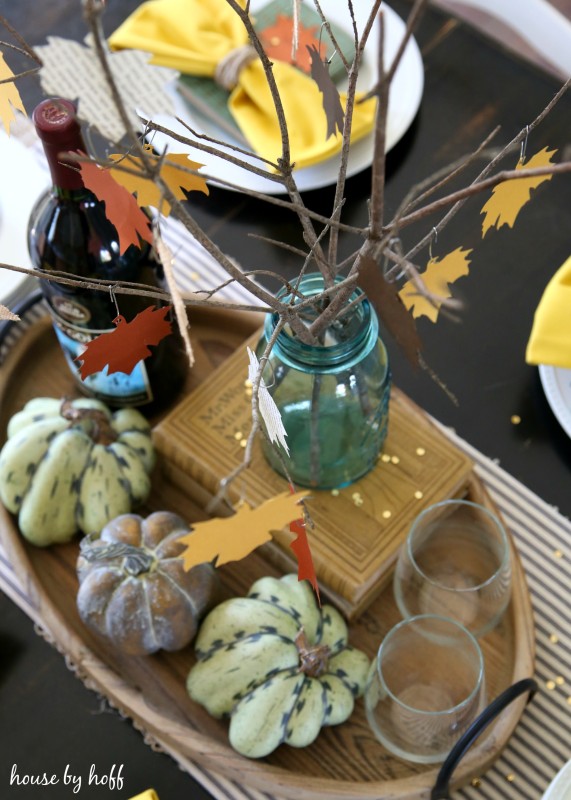 For more centerpiece ideas check out How to Create a Beautiful Winter Centerpiece
As I mentioned at the beginning of this post, I'm participating in a Thanksgiving Home Hop today with some pretty amazing ladies! I'm pinching myself, to be honest! 😉  Be sure to head on over to The Happy Housie for the next Thanksgiving Home Hop stop!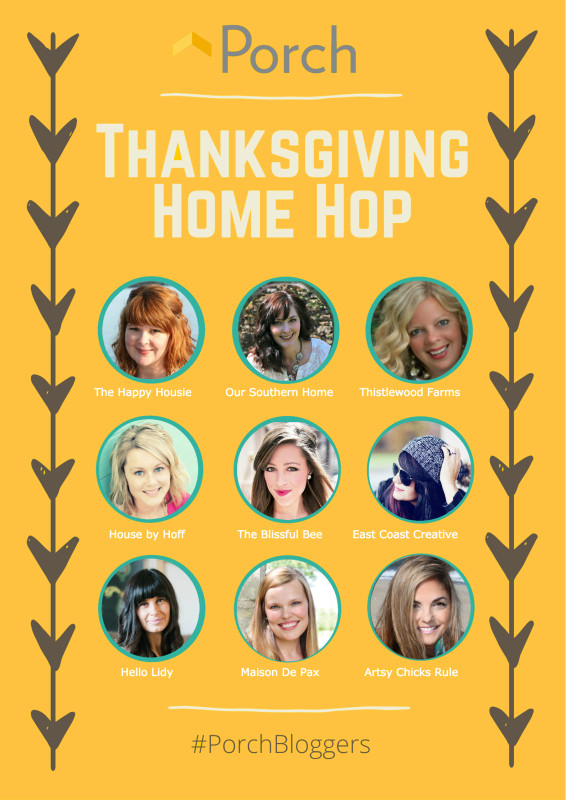 Have a great day!