The party may be over, but the blog material rollllls on…ha! 😉
You know I have to make the most out of the massive effort that was Miss L's 4th birthday party. My favorite decorations, by far, were the magical princess trees that flanked both sides of the cake on the centerpiece cake table last weekend.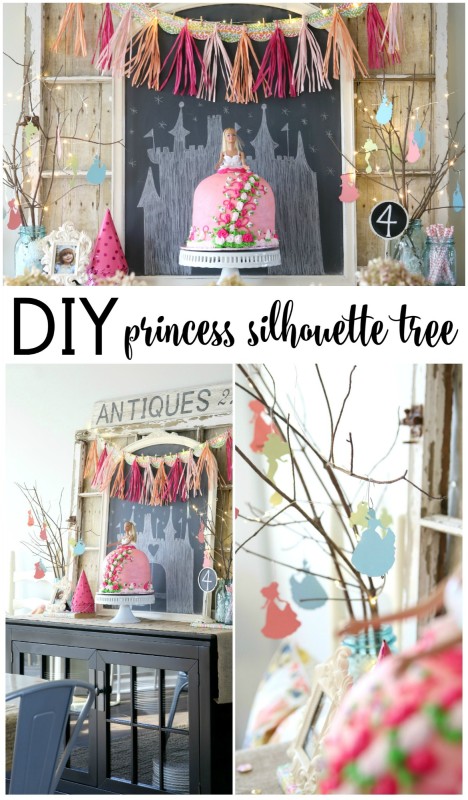 These trees were not hard to put together, although it was a bit of a tedious job to get them exactly how I wanted them. Once I had them finished and lit, I didn't touch them for fear that they'd get "messed up"…for lack of a better way of explaining it. 😉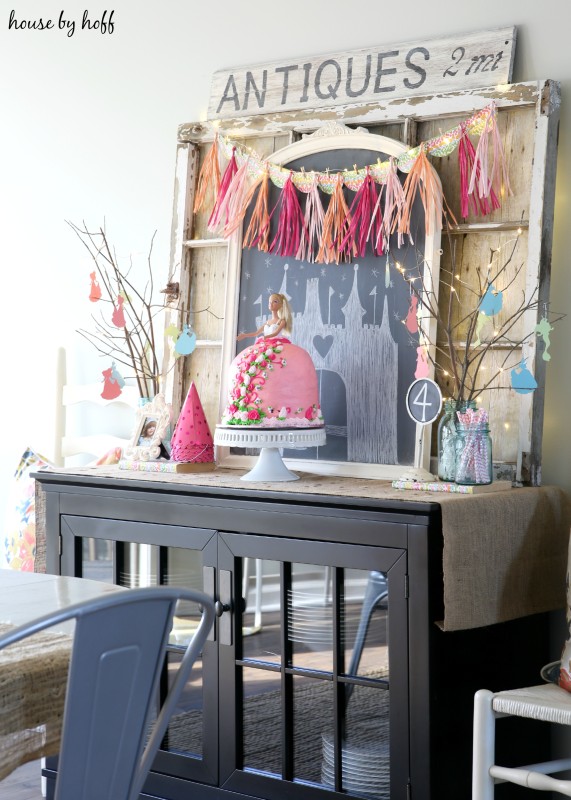 I snapped these dead twigs off of the bottom of some pine trees at a local park. It's a random place to go, but I find (over and over again) that these particular trees give me the best twigs for this sort of project.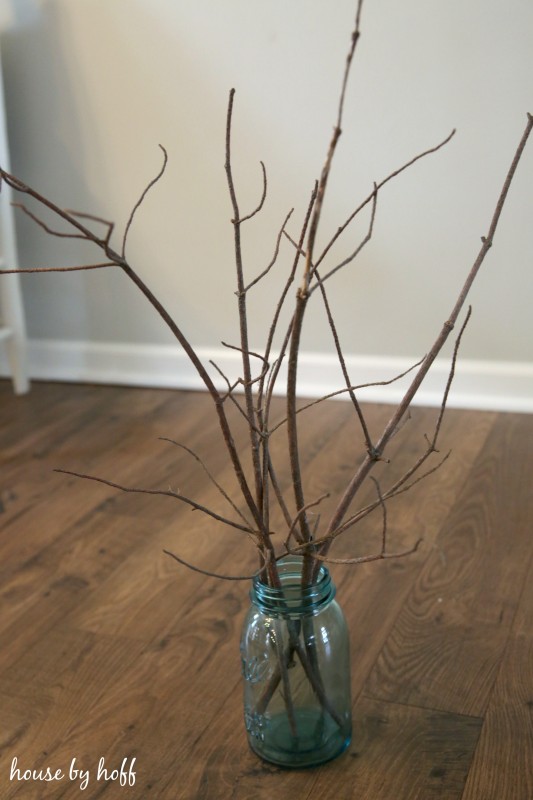 I placed 3-4 twigs in medium-sized Ball jars.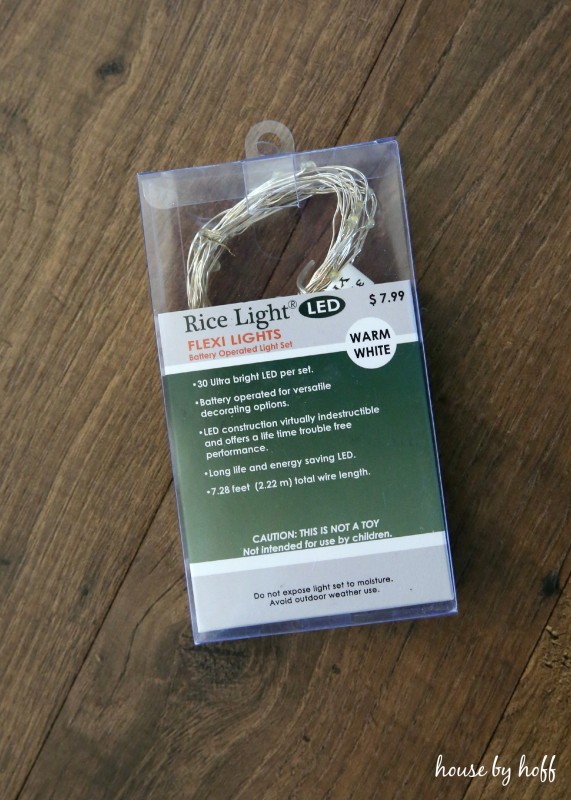 To add "the magic" to these trees, I decided to add some little rice lights. I've never used these before, but I loved the idea of some tiny lights twinkling in the branches of the princess trees. I purchased these at Hobby Lobby. They each take four AA batteries, and they stayed lit for 5-6 hours before I turned them off. I hid the battery pack in the Ball jars the best I could with some white crinkle paper (the kind you use in gift baskets).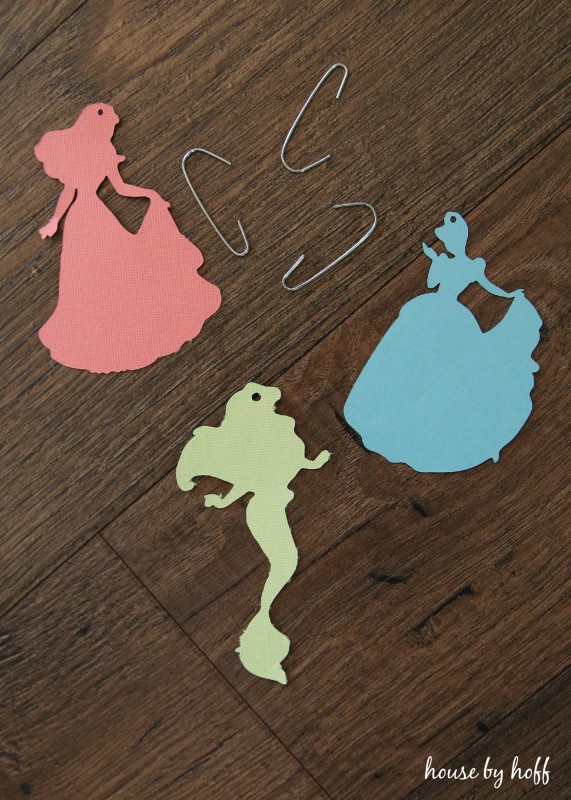 Making the princess silhouettes was  cinch with my Silhouette Cameo. I simply googled "Cinderella Silhouette", put the image into my Silhouette Studio, and created the silhouettes. I did the same for Arielle and Aurora  I ran cardstock paper through the cameo, and it did a great job cutting these tiny, intricate princesses. Last, I used basic ornament hangers to hang the princesses on the tree. I secured a few of the hangers to the sticks using a dab of hot glue. To see my tutorial for how to create silhouettes using a Silhouette Cameo, click here.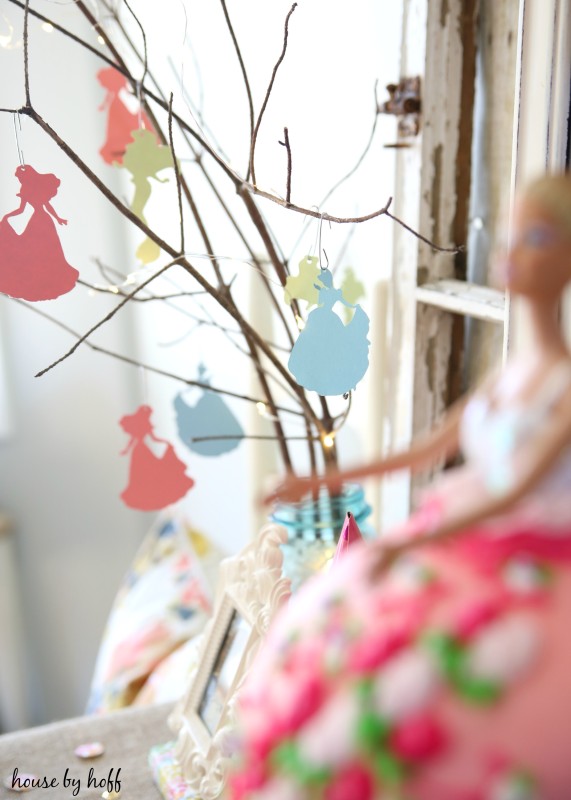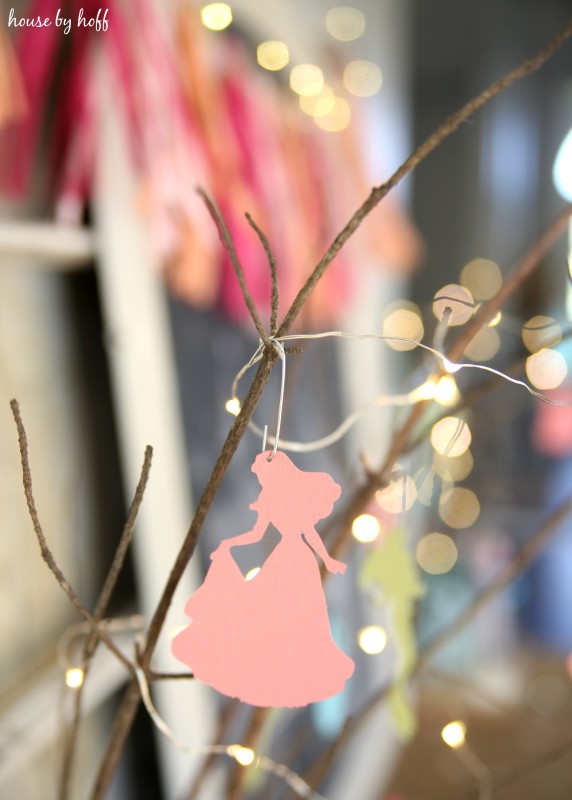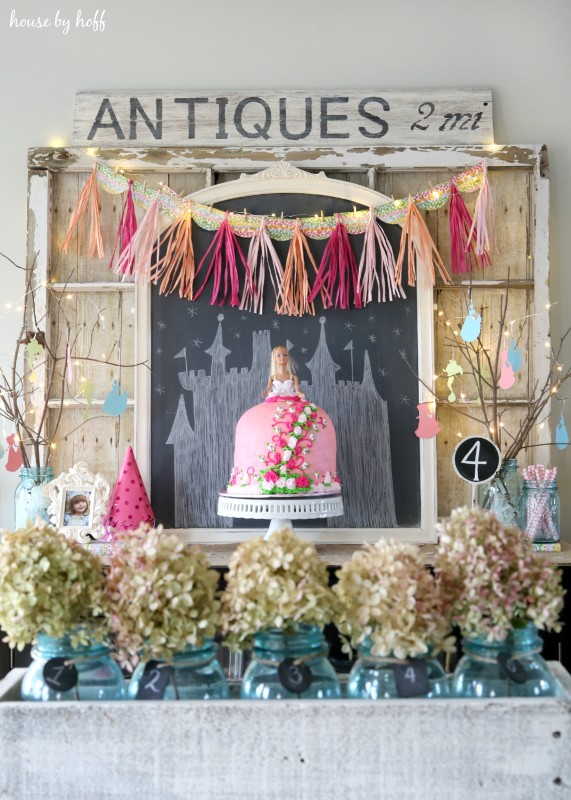 So…what do you think? Didn't these trees just add a little something special to the party? I think so. 😉
Have a great day!