I've always been impressed with people who run marathons, or complete triathlons, or, I don't know just do amazing things. I'm gonna let you in on a little secret:  Those people have nothing on moms who throw birthday parties. 
Every year I say to myself the following things:
"Why don't you just take it easy?"
"Let's just go low-key this year."
or
"All she really cares about is some cake, presents, and having a few people over."
But, by now you all know, I just can't help myself.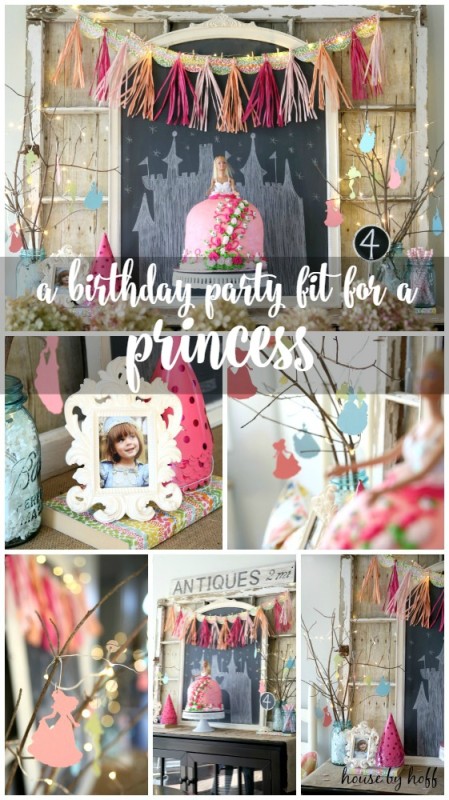 It starts simply enough…an idea for a theme and some cute decorations.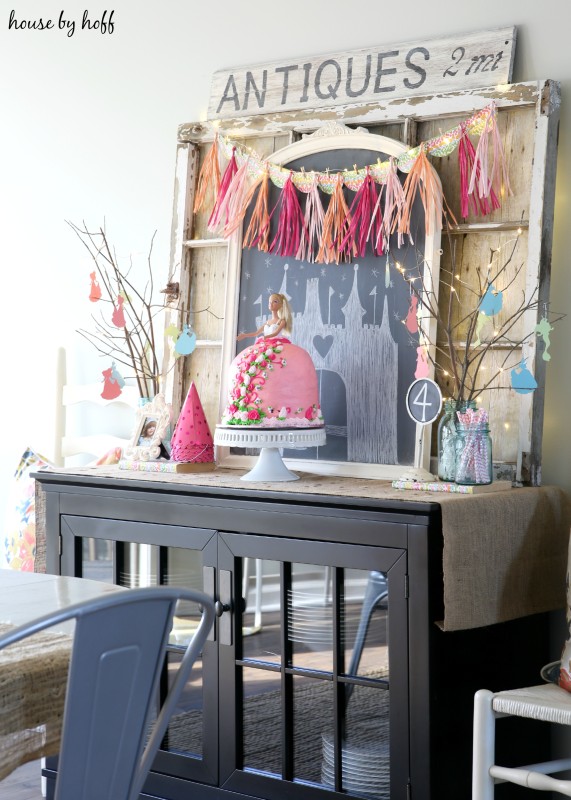 …and before I know it, I'm pulling sticks off of trees, adding some lighting, and finding the perfect scrapbook paper.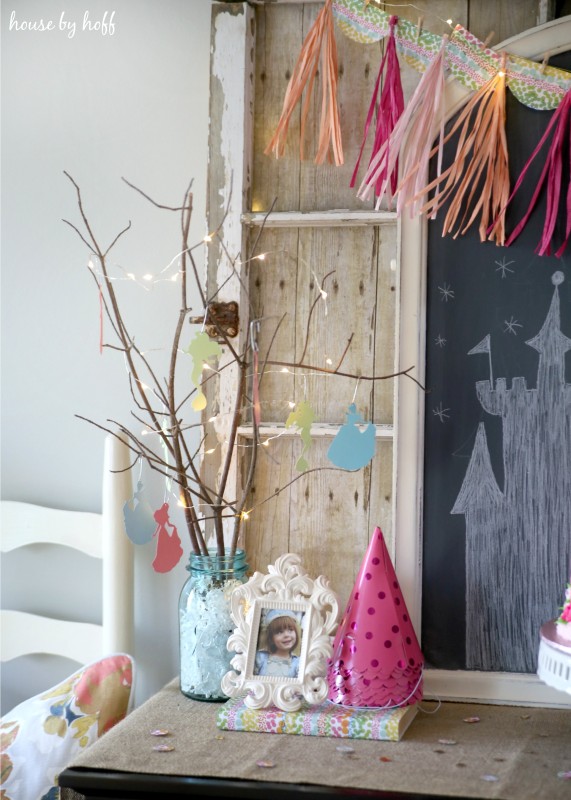 And a princess cake! Gotta have a princess cake!
(Miss L's been eyeing this cake for almost an entire year at our local grocery store, so it was a must-have.)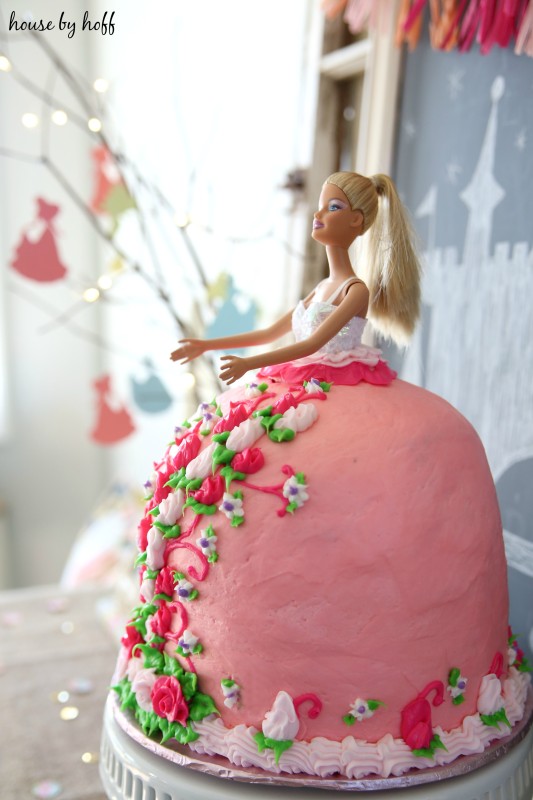 Hours into my decorating, I'll grab my camera and start snapping away. This is my favorite part of putting the party together!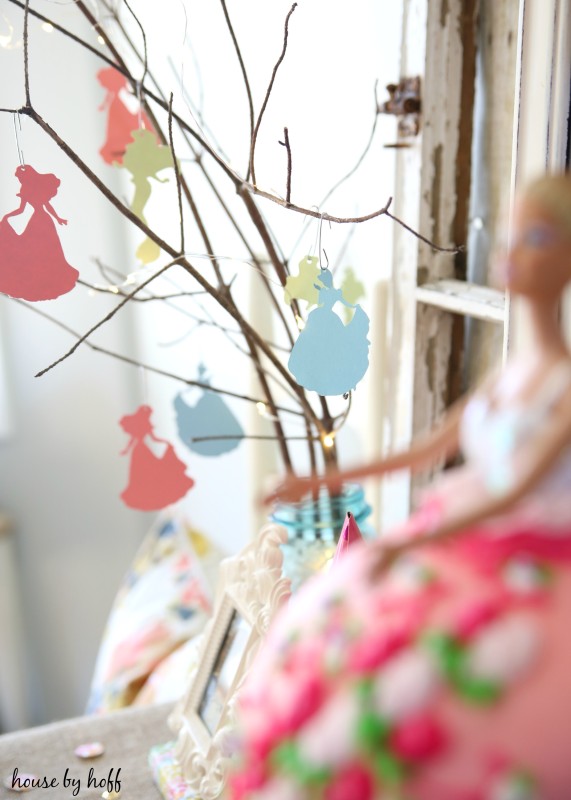 ….and tada! Miss L's fourth birthday party is ready to roll!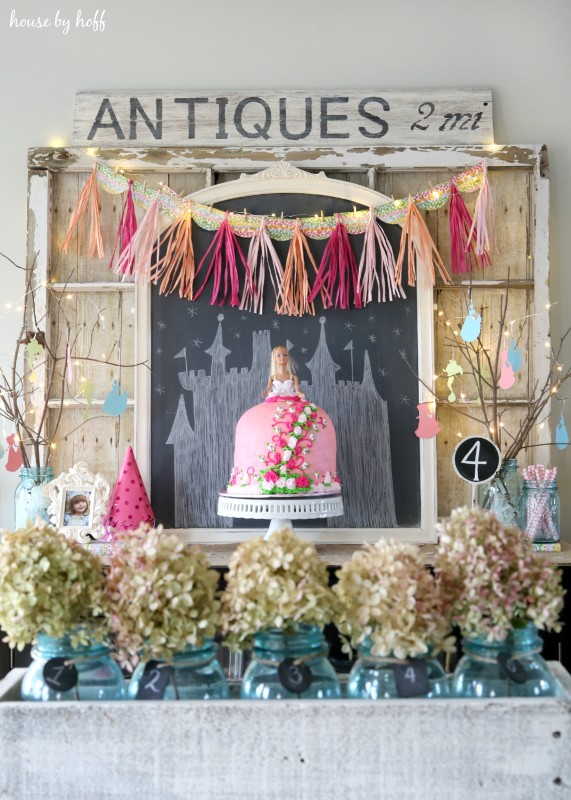 This is the first year that Miss L. has actually chosen her own theme…She was kind of funny about it. She has three favorite princesses: Cinderella, Aurora, and Arielle. I kept urging her to just choose one princess, so that we could have a more focused theme, but she was pretty insistent that they were all her favorite. So, Cinderella, Aurora, and Arielle it was!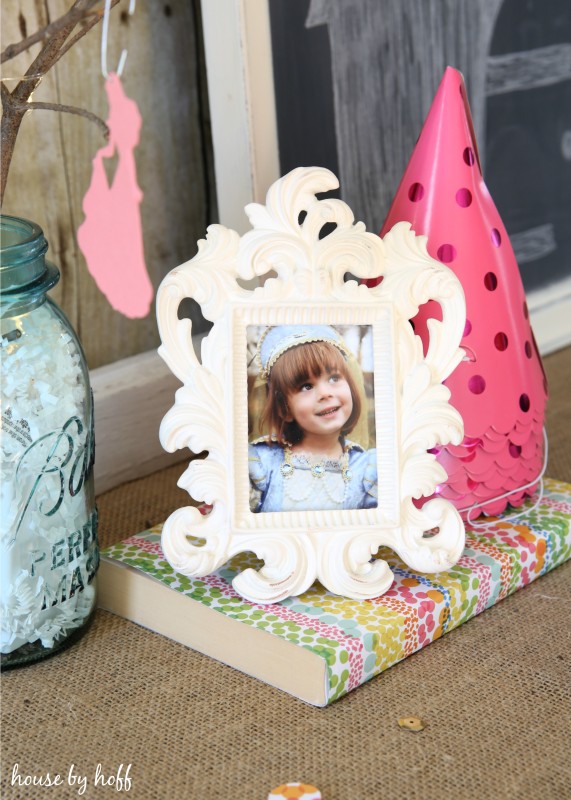 I created these princess trees using the silhouettes of her favorite princesses in their signature color. (More on how I made these trees later this week!)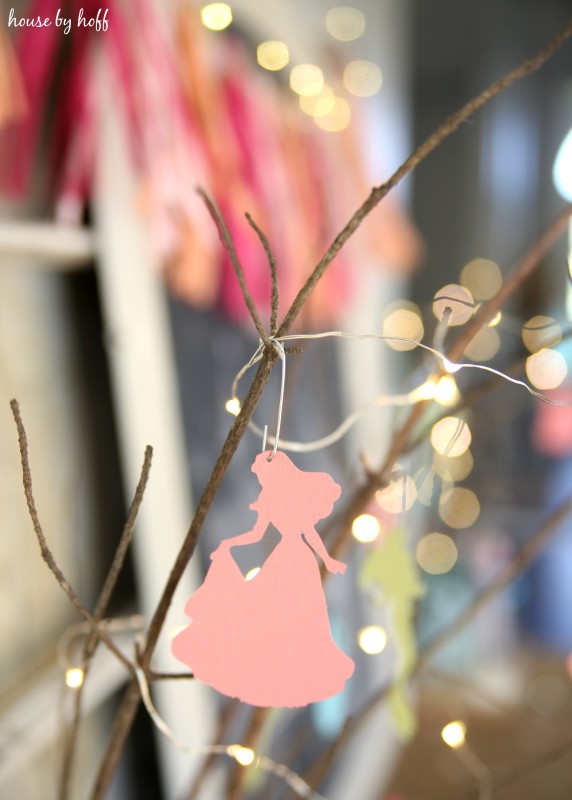 I sketched a princess castle onto our chalkboard, and I loved how it looked behind the princess cake!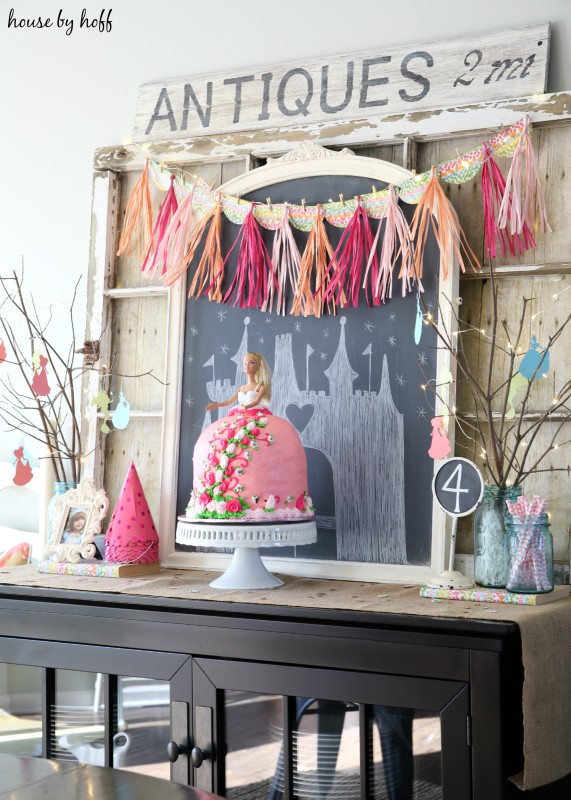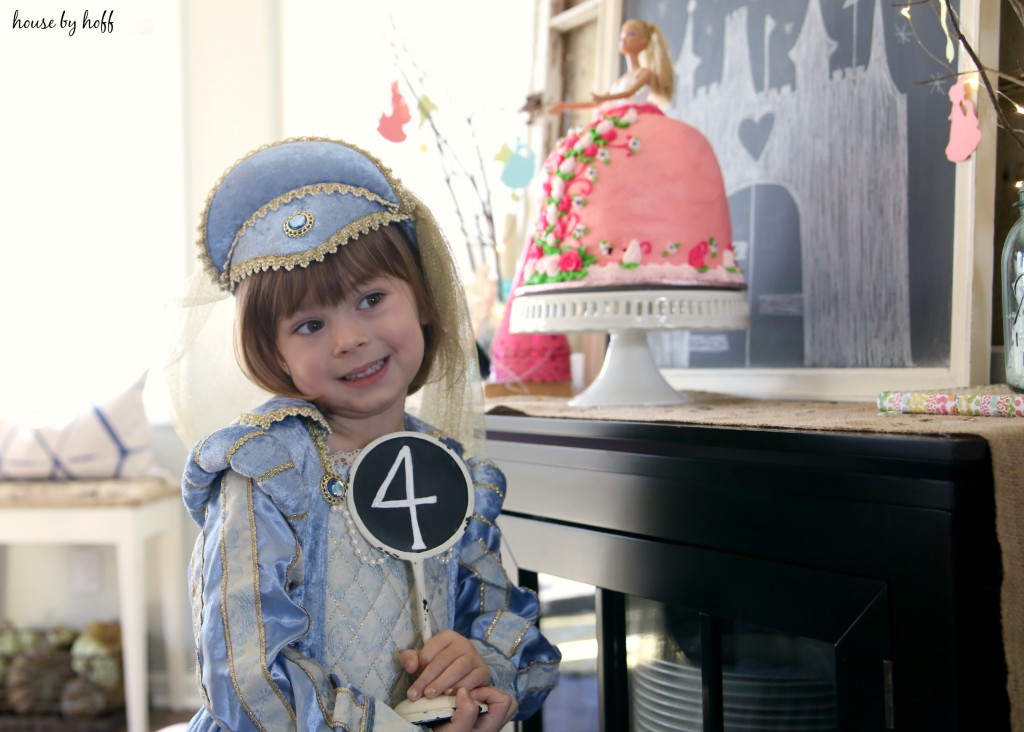 She was SO excited. I could hardly keep her contained the day of the party… 😉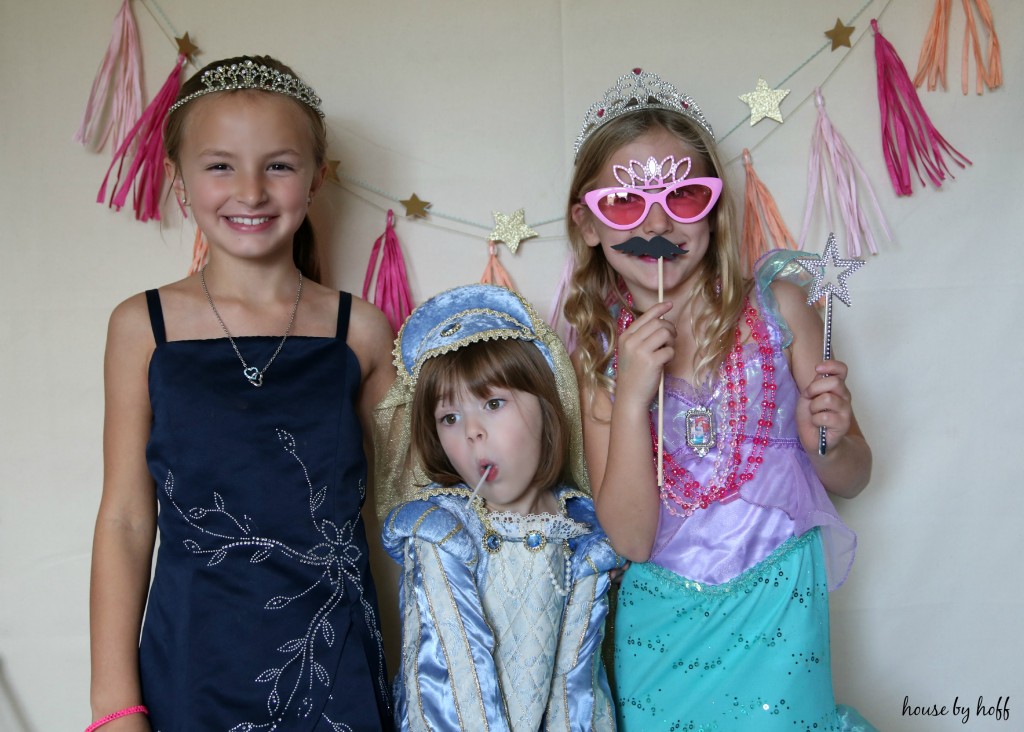 We had a princess photo booth, which was a total hit with the kiddos! (More on how I put it together in a later post.)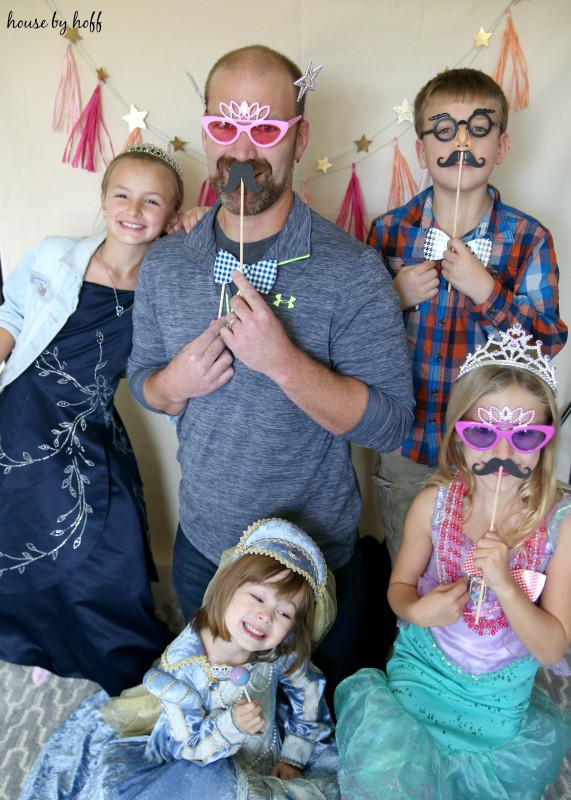 All of her favorite people were there, and, truthfully, even with all of the fancy decor, I know that's all that really matters to her. She loves running around with her cousins, playing with friends, and getting lots of attention from her grandparents and aunts and uncles.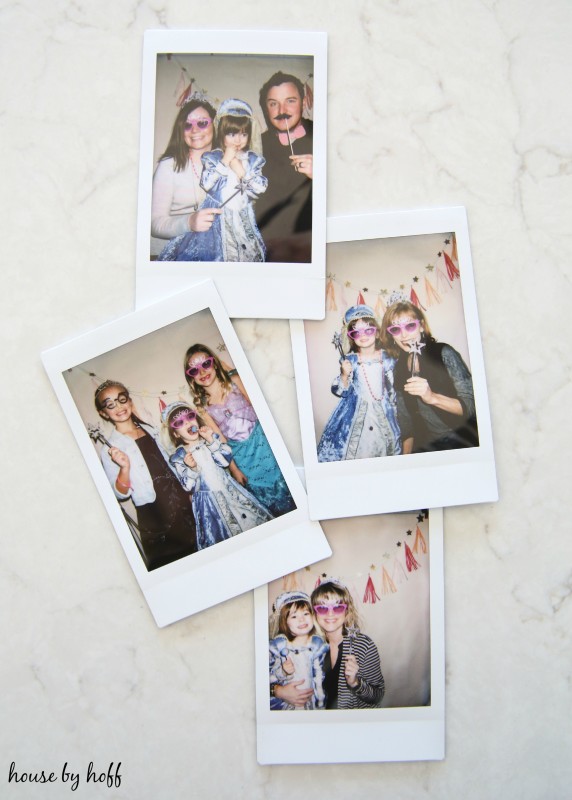 My baby is four….and just typing that sentence makes me cry. We're so proud of our little girl and love her so much.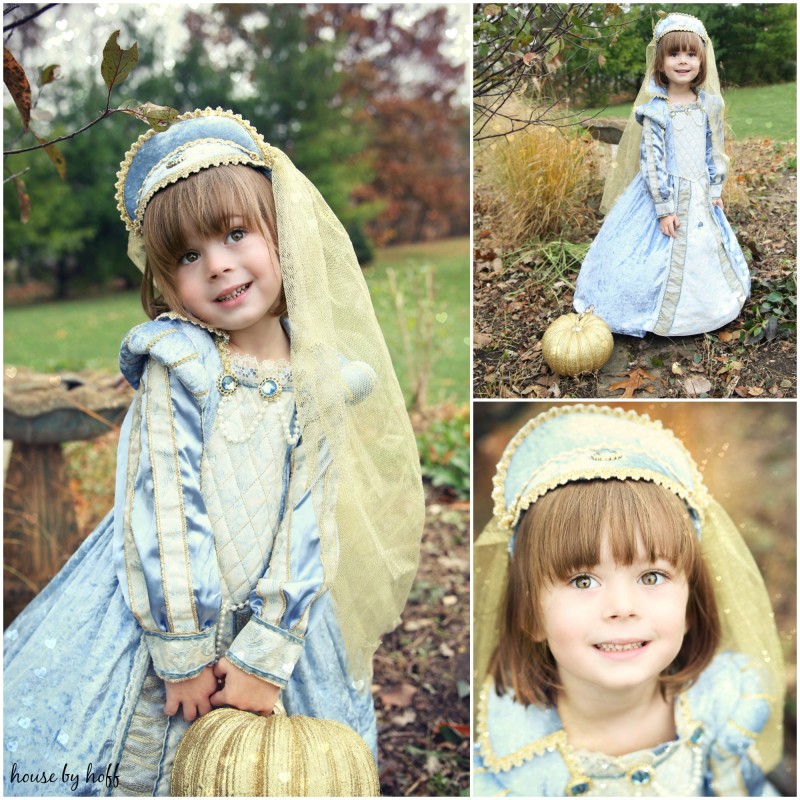 Happy Birthday, my sweet princess!
Do you enjoy slightly over the top birthday parties too? 😉  Then be sure to check out our past parites for more inspiration:
Have a great day!