After the holidays the house always feels bare and so becomes the challenge of January decorating!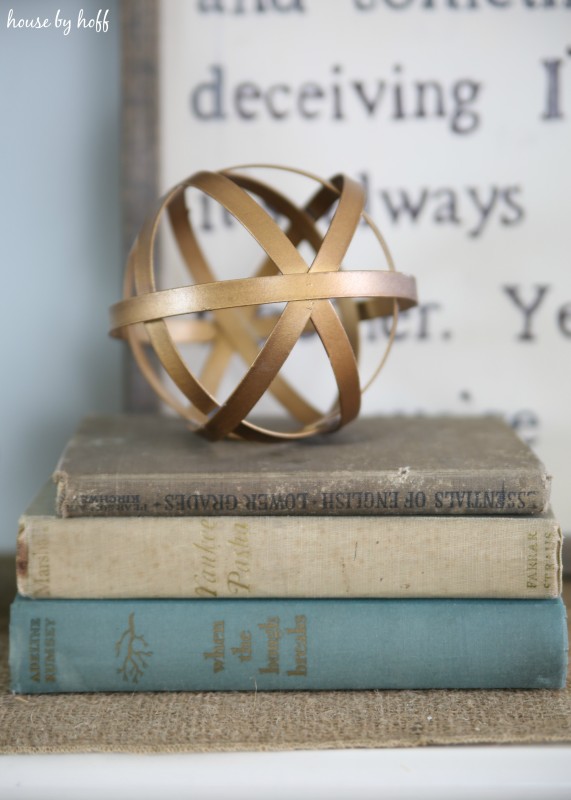 It seems that in January I always cycle back to the same topic:  How hard it is do decorate after the holidays. After the Christmas tree is down, and the holiday decorations have been packed away, the house is left feeling bare and kind of boring.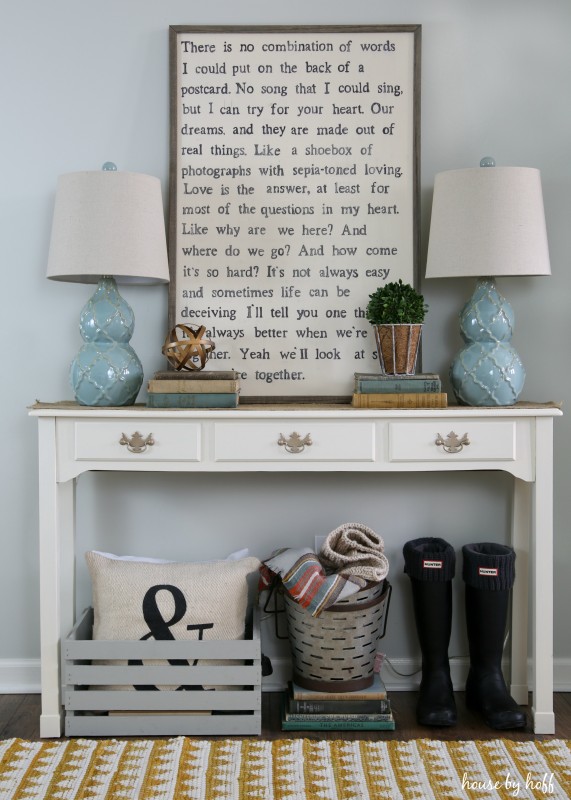 To combat the bare and boring and "blah" feeling of my decor, I redecorated the console table in our entryway. I wanted to add some color and warmth to keep our home cozy this winter.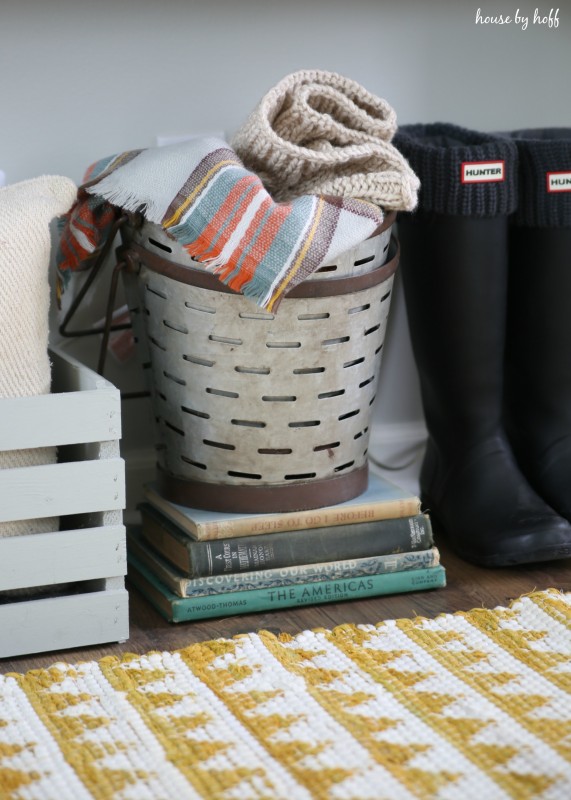 So, I started by rolling up some scarves and put them in some vintage looking olive buckets under the hallway table. I like the texture and color they add to this space. Also I feel like it's a subtle nod to the winter season too. 😉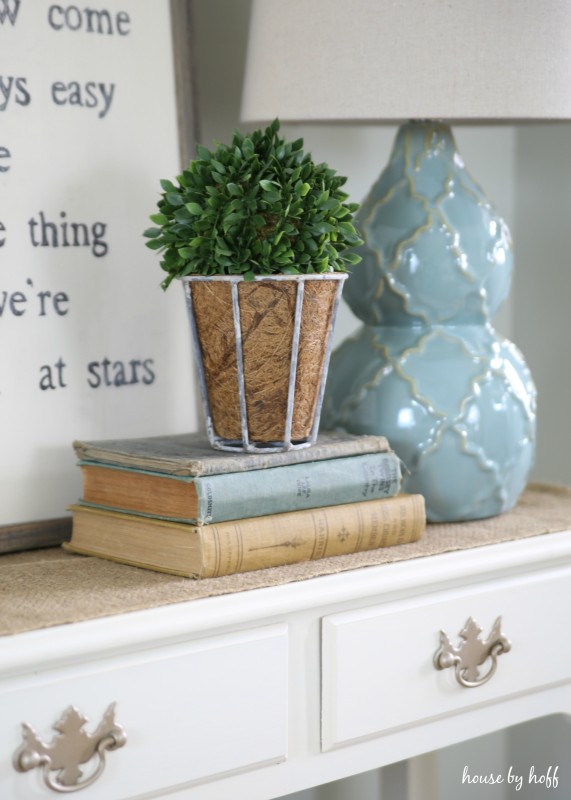 The usual little boxwood in a planter never fails. I find that I place variations of these in just about every nook and cranny this time of year. They are so season-neutral, calming, and finish off any vignette.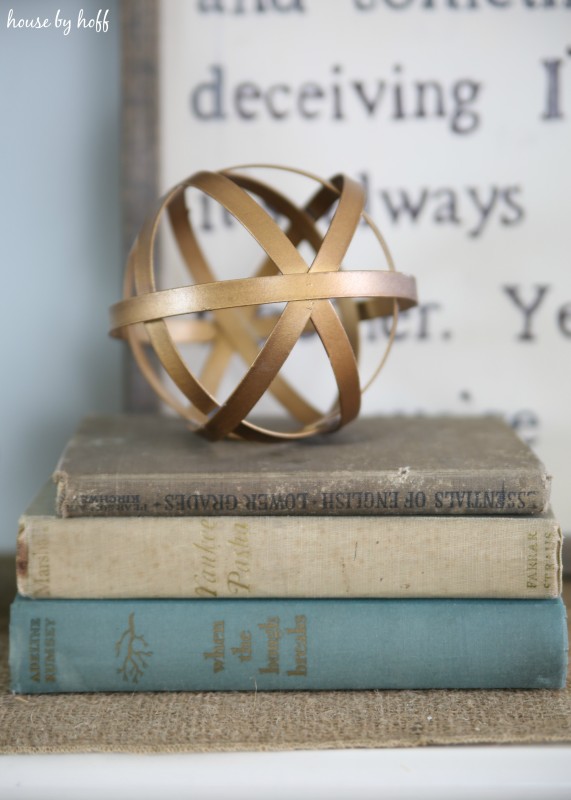 I love this little statement gold metal ball-thing…(that's what those are called, right?!)  It looks cute perched on the old vintage books.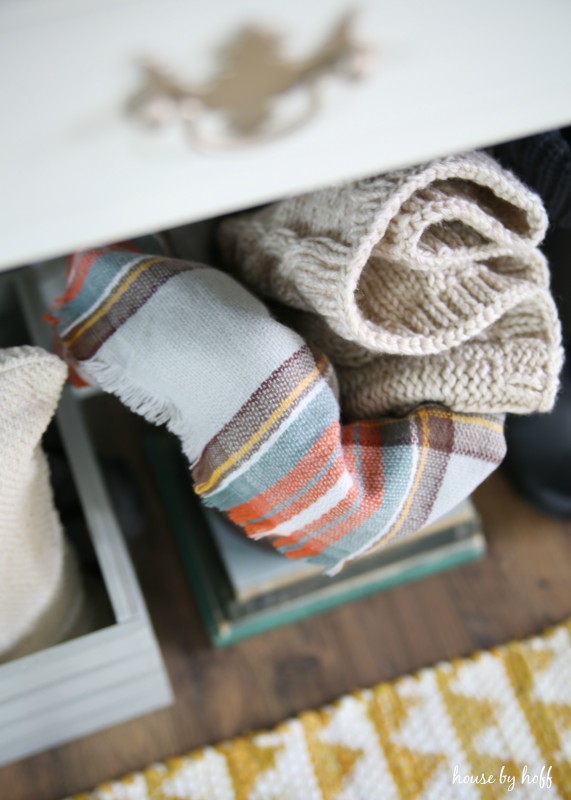 When I saw this cute rug at Marshall's, I snatched it up. I like the pop of color and restrained texture it adds.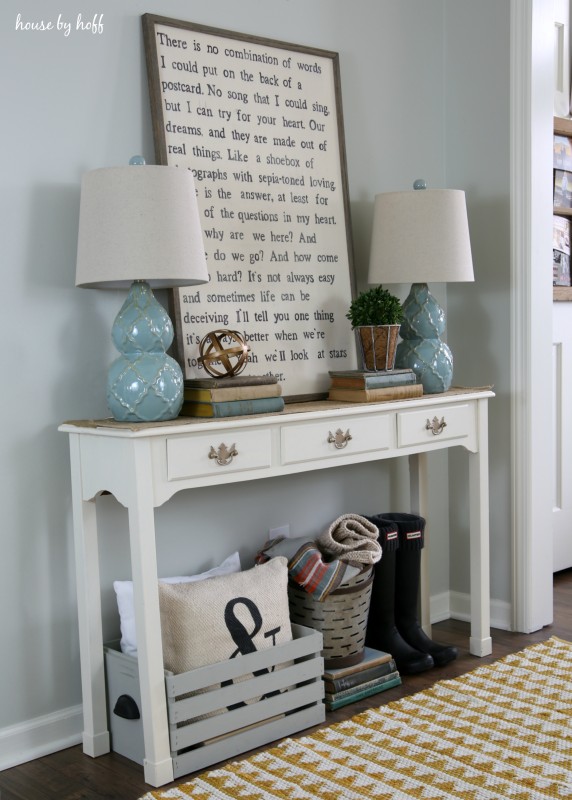 I also added two lamps (from Marshall's) to each side of my DIY Song Lyric Sign.  I've always envisioned statement lamps on either side of this piece, and I really like how they finish off the winter vignette.
How are you decorating this January?
😉
Have a great day!