Alright. Let's keep this real. I've been glaring at my kitchen for years. I pretty much give it the stink-eye every chance I get. It's outdated, I can barely stand the sight of the orange cabinets, and the appliances and countertops are just plain blah.
But, guess what? It's getting better! It's finally getting better!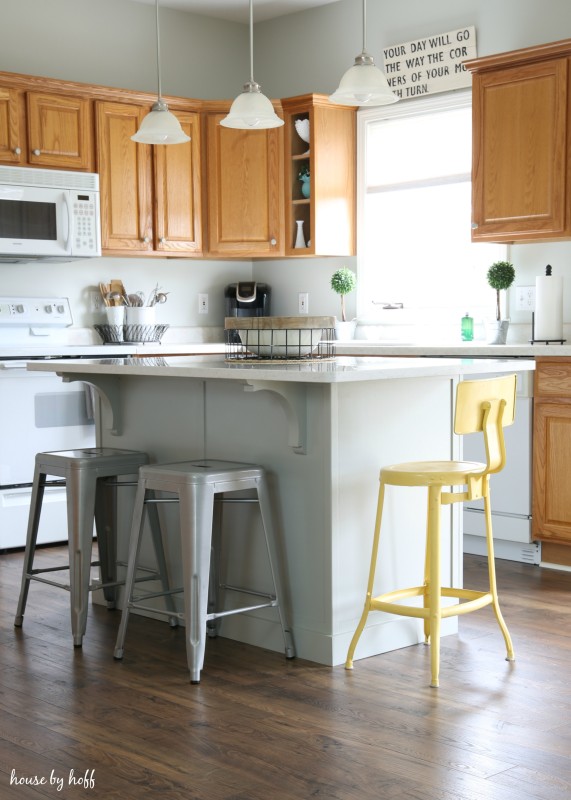 Our kitchen is slowly transforming. First, the new floors were put in last summer, which immediately made it look much better.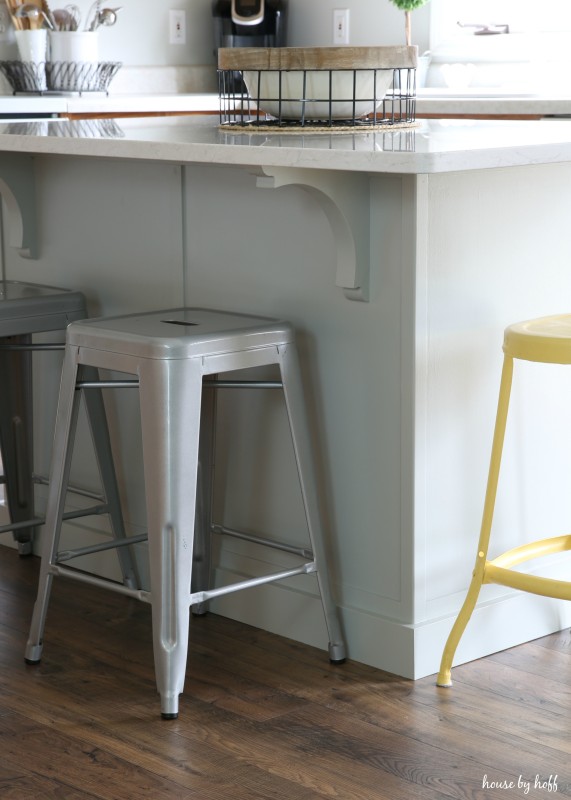 …and recently we had our island trimmed out with some beefier base molding and woodwork to give it more detail and character. (We did not DIY this, so I really don't know dimensions or details.)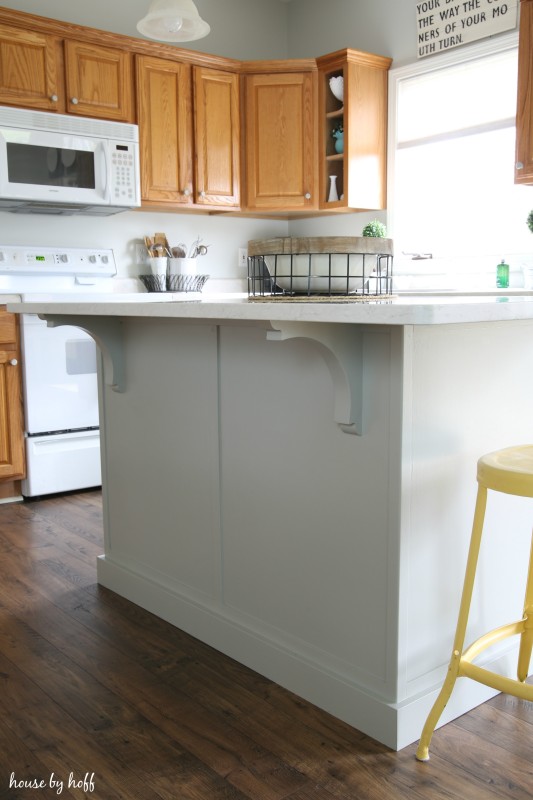 My favorite part of the woodwork is the corbels that were added under the countertop! I painted the island a gorgeous gray color, "Fieldstone" by Benjamin Moore. It is one shade darker than my wall color, "Vapor Trails." The two grays look fabulous together.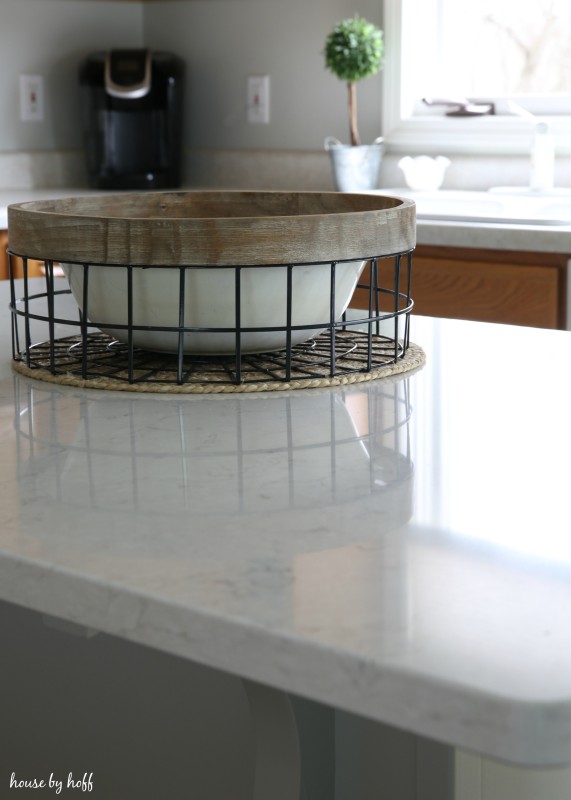 And speaking of the countertop, isn't this gorgeous?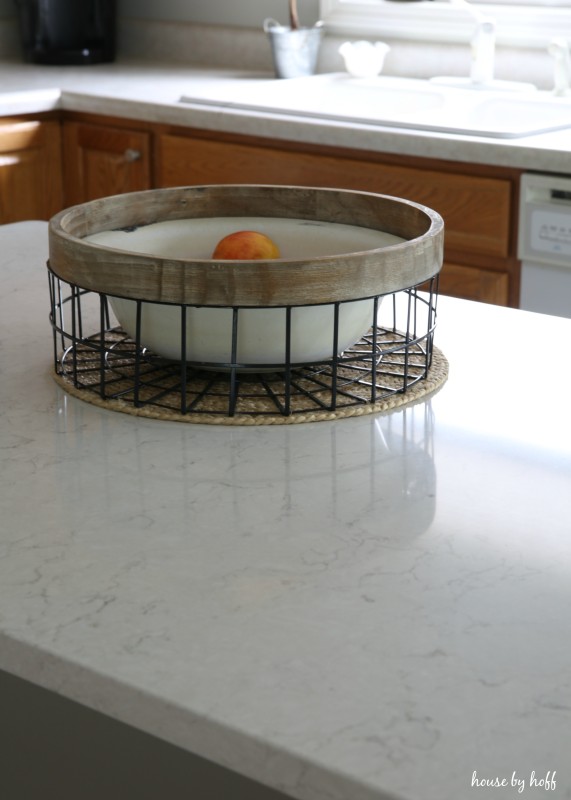 After researching marble-looking countertops, I settled on a quartz product that looks like marble, but is much more practical for our family. This particular quartz is from Silestone, and it's called "Snowy Ibiza." I purchased it through Home Depot, and I am VERY happy with it.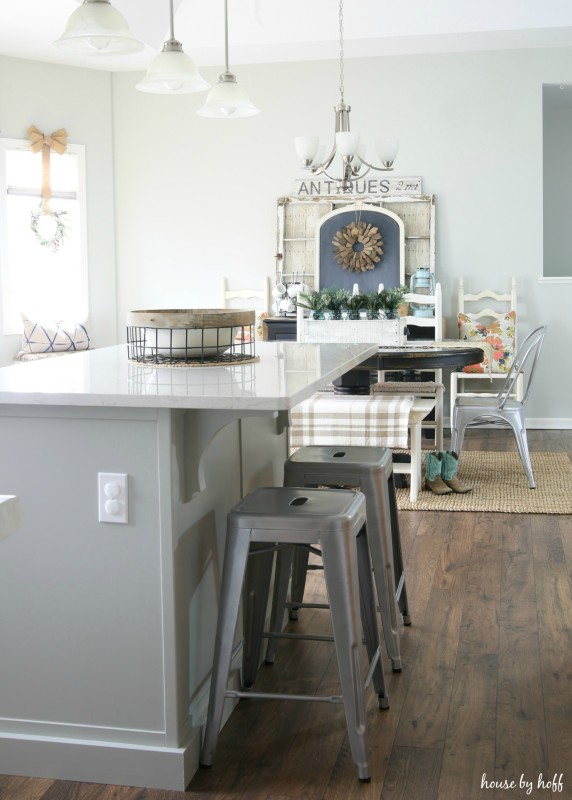 If I only showed you this angle of the kitchen, you might believe that it was all finished…ha!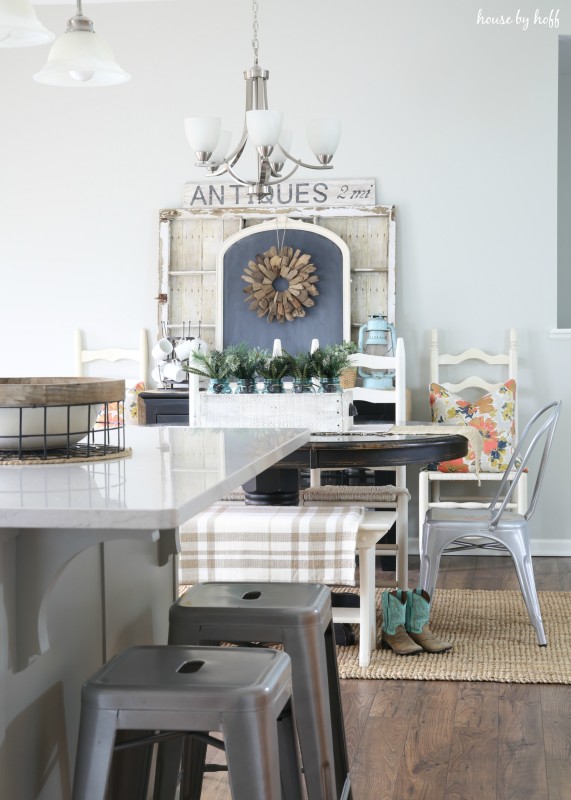 Updating and improving the kitchen island is just the start though. I have already begun painting the kitchen cabinets white since I took these pictures last week, and we'll be ordering quartz for the surrounding countertops as well. Add some subway tile, a new fancy faucet, and some new appliances,  and I might finally like my kitchen! 😉
I constantly have to remind myself where we started 3 years ago: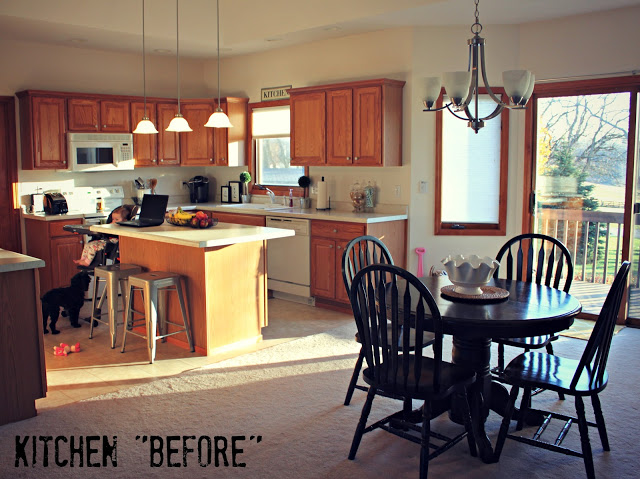 We actually have come a long way!
Have a great day!