I still remember the first time we walked into this house. We had been house-hunting in the area for awhile, but we hadn't really found anything that really felt right. When the realtor opened the door to this place, something just felt right. It felt right, but there were many, many, many, many things that we knew we'd want to change.
The first big item on the list was repainting all of the walls gray and painting all of the trim white.
After 3 years of living here, we've finally knocked another big item off of the list…the floors!!!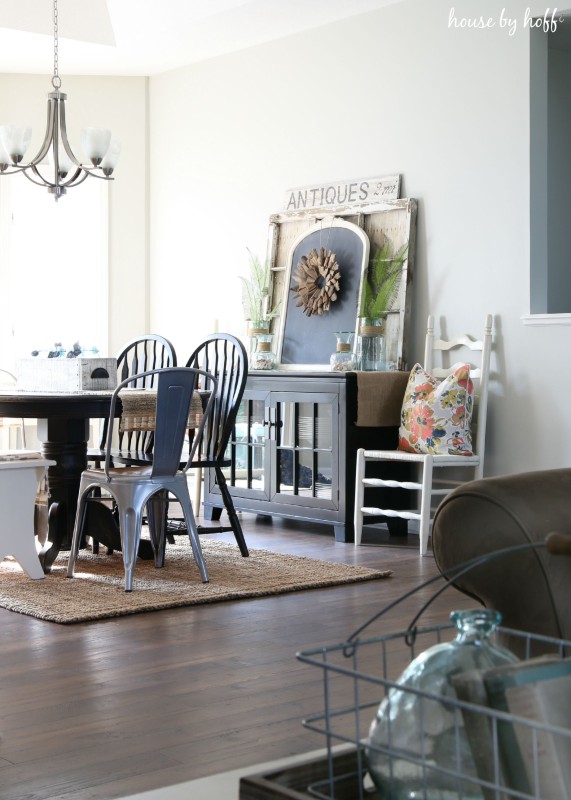 The horrible white carpet that was in our eating area and living room is gone! I call it horrible because it was the worst possible flooring option for a family with a small child, dog, and two coffee-spilling adults. It always had stains and looked dingy.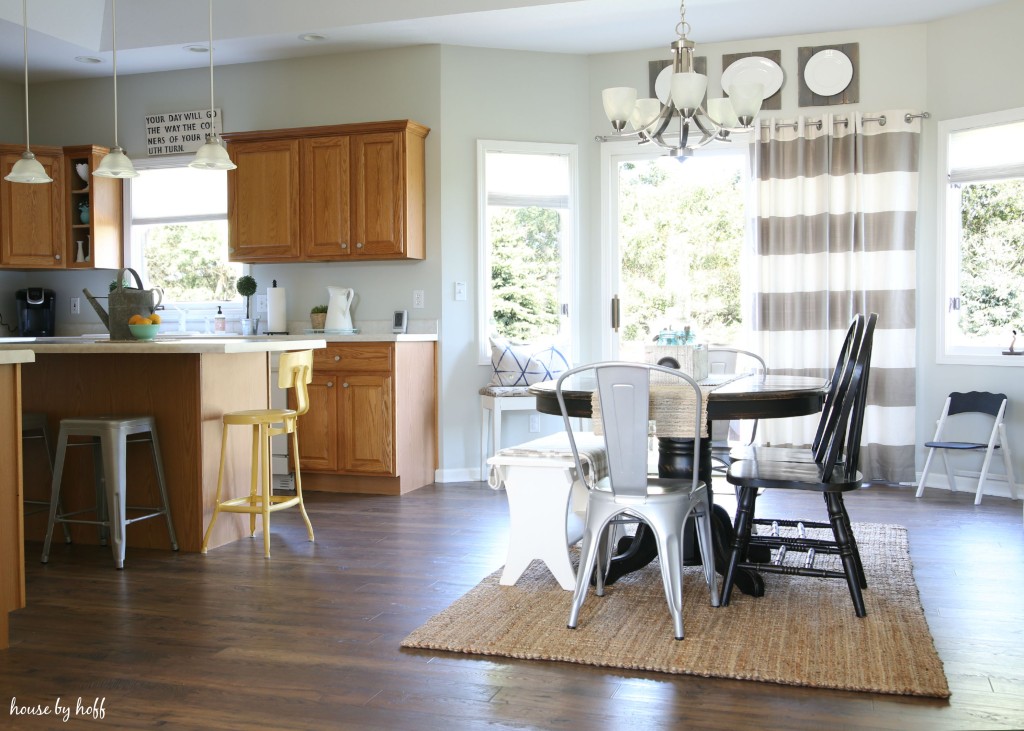 We never even used our dining room table because we didn't want to spill food on the white carpet. This flooring doesn't just look better, it makes our home so much more functional and cohesive.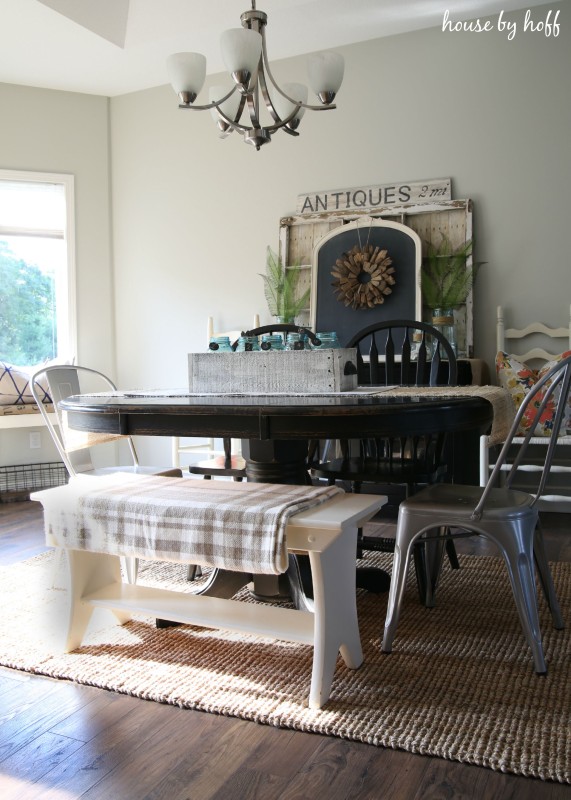 The living room is looking more put-together too! I'm not a fan of our brown furniture, but I feel like it's all kind of jiving at the moment.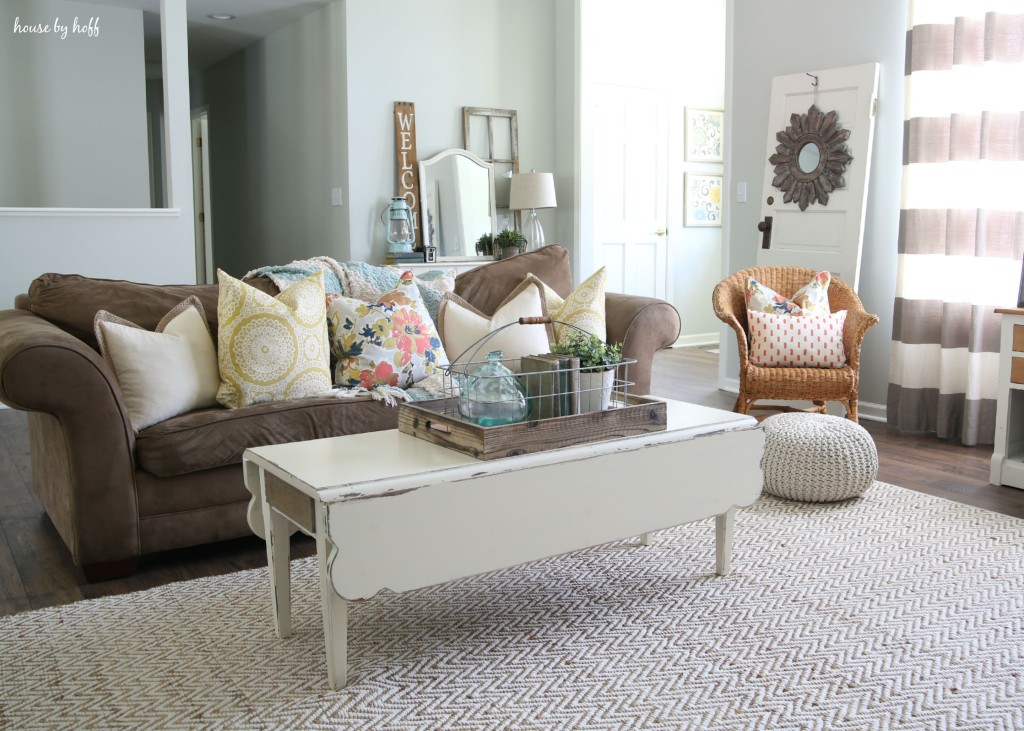 Yes, we are so pleased with the new floor…It feels so good when my home turns a corner, and feels like more of a true reflection of my style.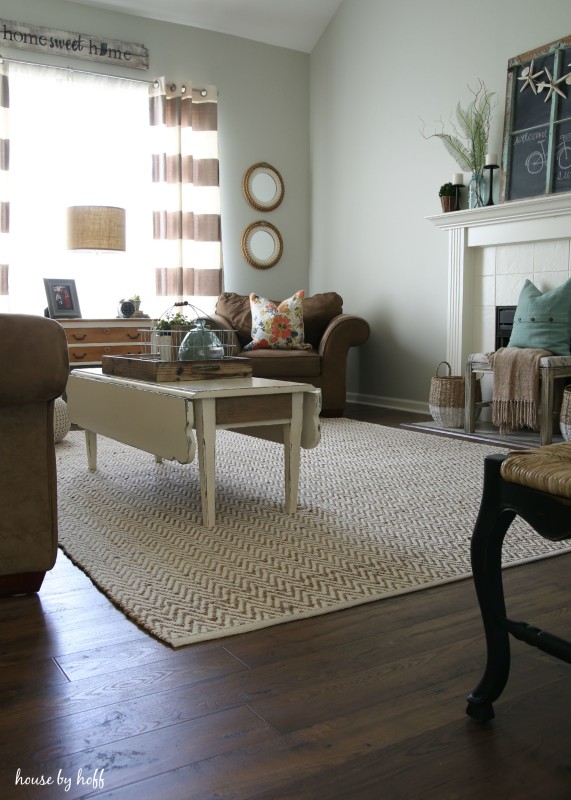 To see what our house looked like when we first moved in, click here.
The new floor is a laminate product by Mohawk and the color is called "Toasted Chestnut". It's a great product that has a nice rustic texture to it. I also love the dark, but not too dark color that compliments the cool tones of the wall nicely.
For my local friends, Jimelle Flooring did a fabulous job with our new floors! We're very impressed with the service and product that they provided us!
Have a great day!