If I go longer than a month or so without making something out of pallet wood, I start to go into withdrawal. Signs of pallet wood withdrawal include staring at pallets on the backs of trucks and behind industrial buildings for longer periods of time than are appropriate…so long in fact that the car behind you at the stop light starts honking. Other signs include: sighing wistfully when passing stack of pallet wood in garage and pinning an abnormally high volume of pallet wood projects on Pinterest.
I am here to tell you that pallet wood addiction is real.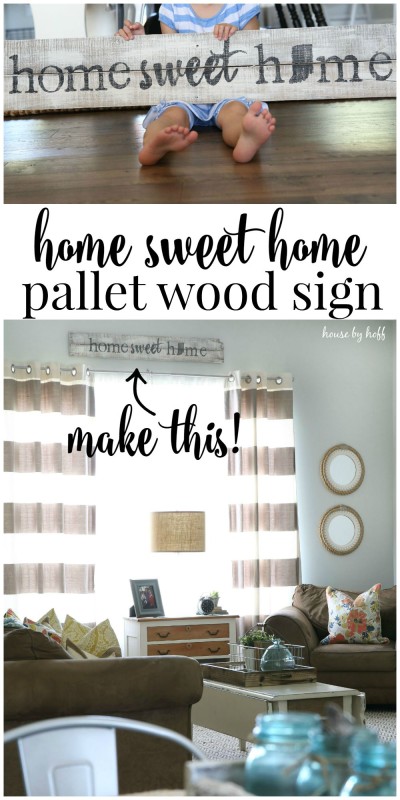 To combat my pallet wood withdrawal, I threw together a pallet wood sign the other day. I've been wanting something personal and meaningful to hang above the window in the living room, and I thought a "Home Sweet Home" sign with some Indiana sentiment would be perfect.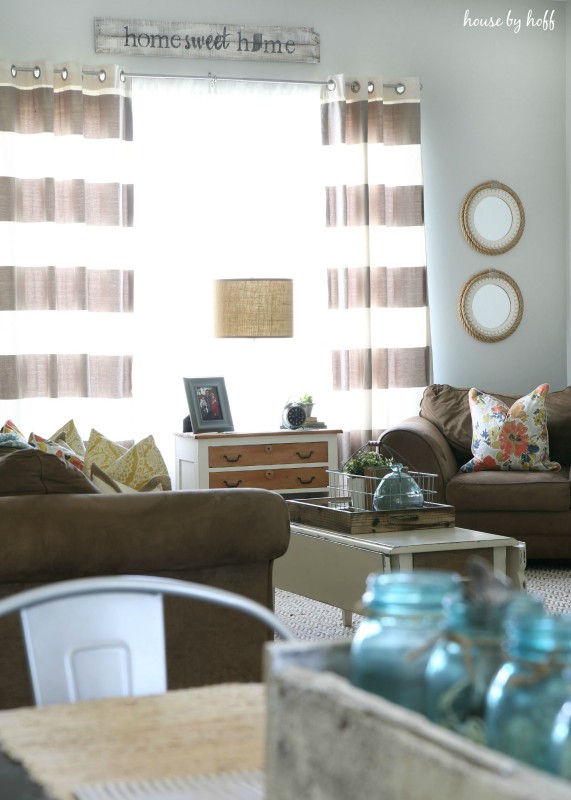 I have the haaaaaaardest time photographing this room without blowing out the large windows. It drives me crazy, but I wanted to show you how the sign ties in with the rustic and colorful living room.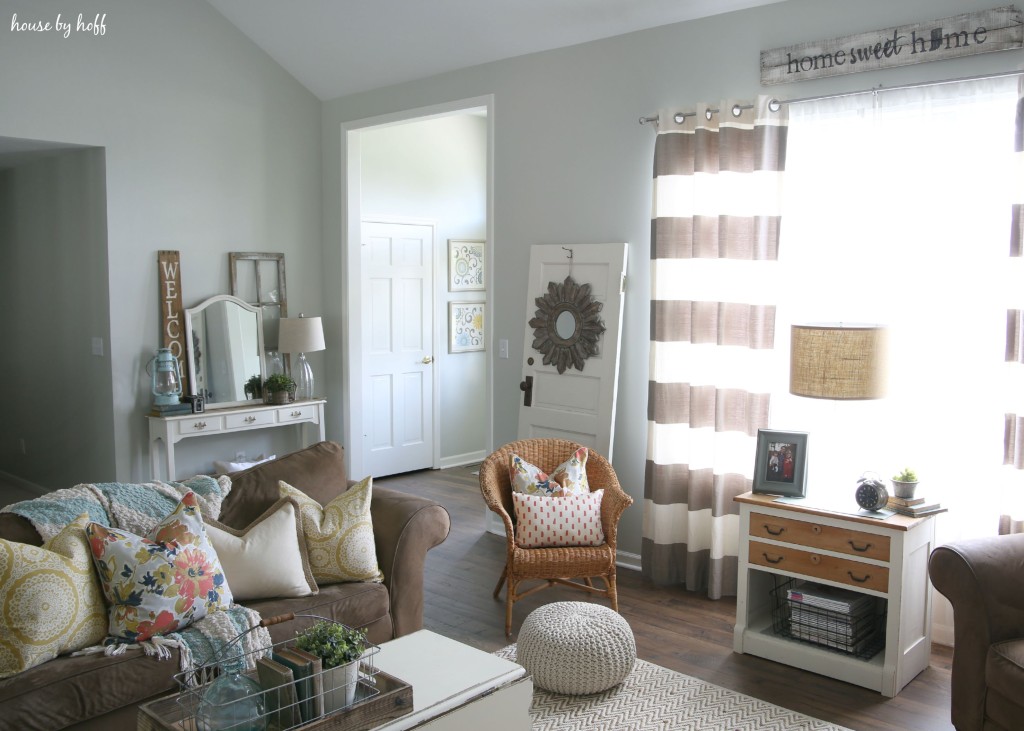 Anytime I get the camera out, Miss L wants to be in front of it. So I put her to work and had her hold the sign for me, so that you could see it closer up. I had many ideas of what I might want to put on the sign, but in the end this sweet and simple phrase says it best…don't you think? 😉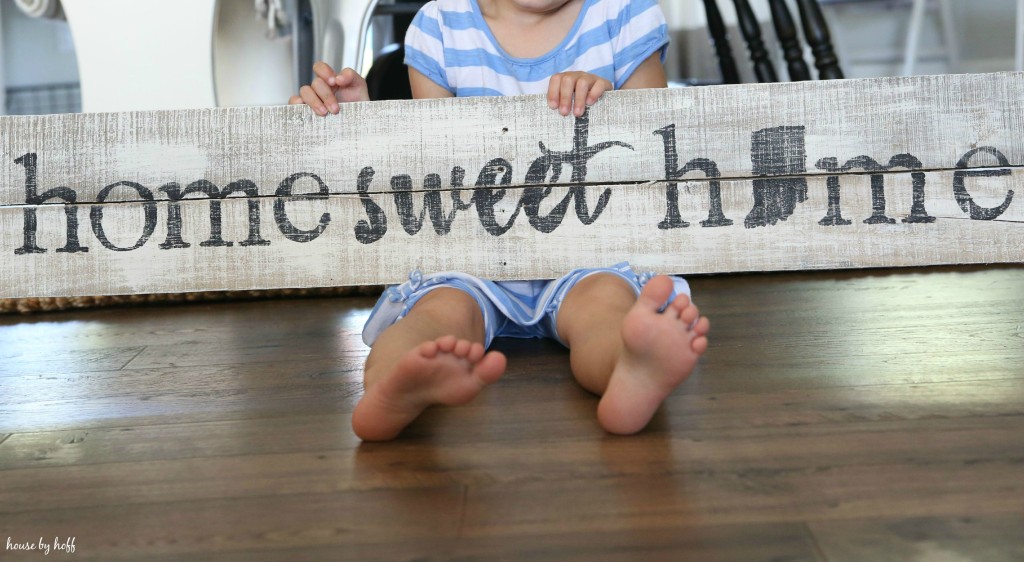 To see how I make signs, just like this one, click here.
Check out some of my favorite pallet wood projects:
Have a great day! 😉
~
I'm linking up at: Link Party Palooza