Snow days are such a gift, no?
If we have to live where it's cold, at least we get random days off of work. (Well, if you're a teacher like me, you get random snow days off.)
Without snow days, I don't know if I'd be able to keep up on all of my blogging and photography projects throughout the winter. And that would make me sad.
Yes, I looooooove snow days.
On one such snow day a few weeks ago, I made a new sign for our eating area: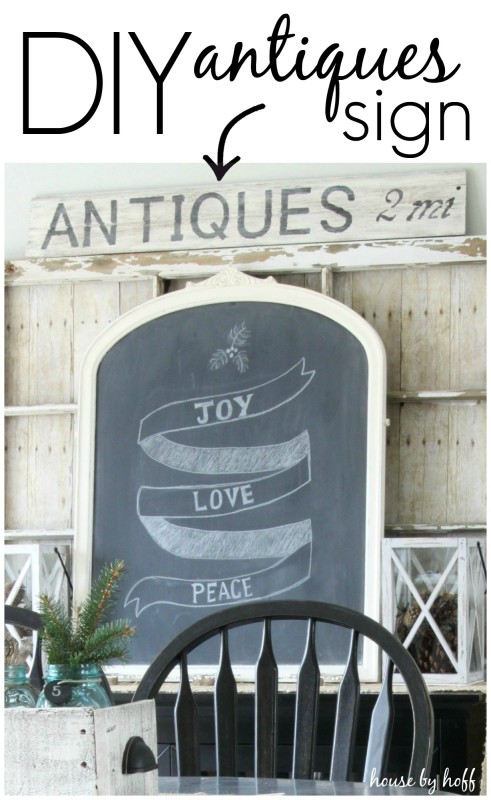 It kind of feels like the icing on the cake in this space. I wanted it to look similar in finish to my DIY Pallet Wood Box.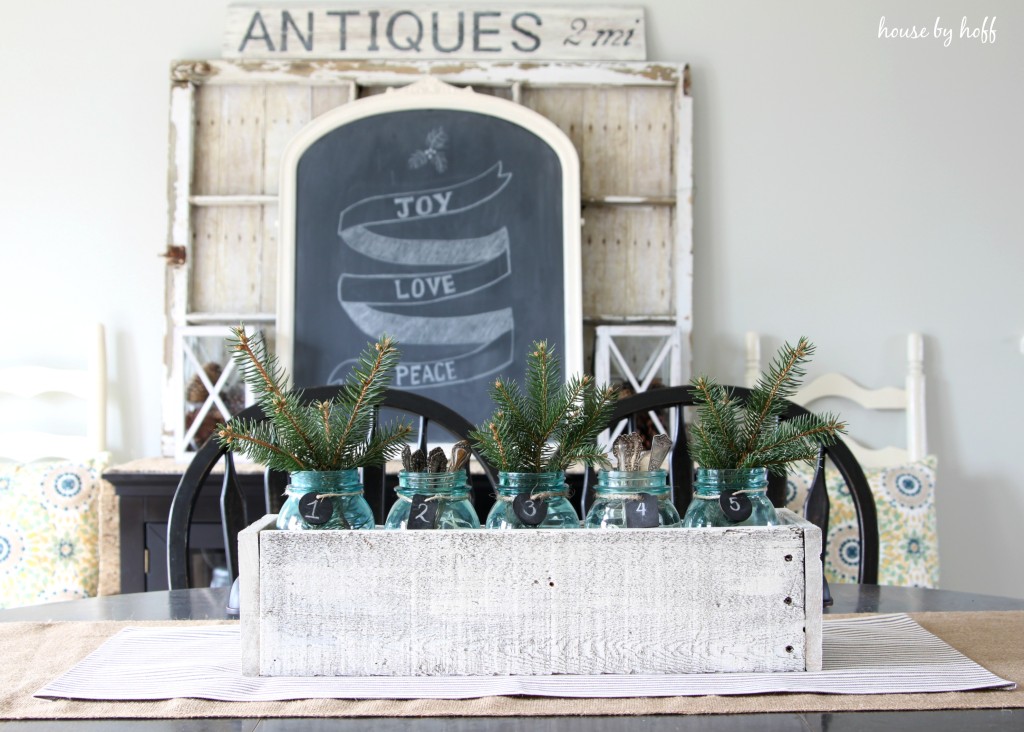 This sign didn't take long to make…maybe an hour or an hour and a half…I can't really remember.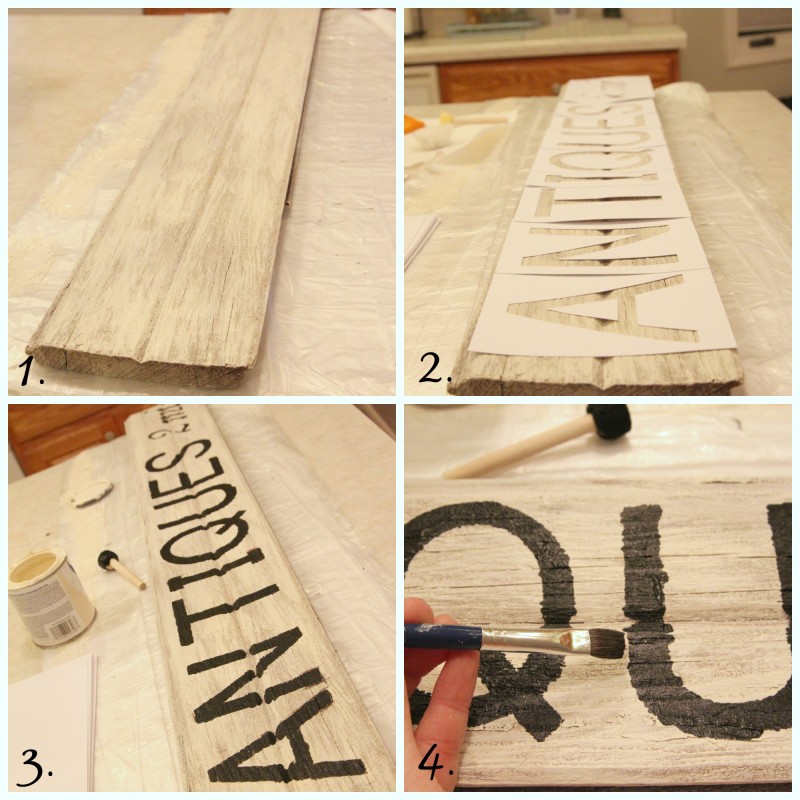 1. I don't really have easy access to reclaimed wood. I don't have any friends that are tearing down old barns or houses. 😉  So, when I saw a bunch of old boards at a local thrift store, I picked up a few pieces. This piece looks like a piece of old wood siding or something. First, I dry brushed the old board with some white paint.
2. I created some stencils out of some heavy cardstock paper using my Silhouette Cameo. The font is MS PGothic, and the size is 400. I used double-sided tape to keep the stencils in place.
3. I always use a round sponge brush and acrylic paint to create the wording on my signs, and this was no exception. I chose black for the letters, because I wanted this sign to be neutral looking.
4. After I peel off the stencils, there is always touch-up involved. I went back through with a small paint brush and white paint to touch up any glaring blobs or globs. For the record, my signs are never perfect looking though!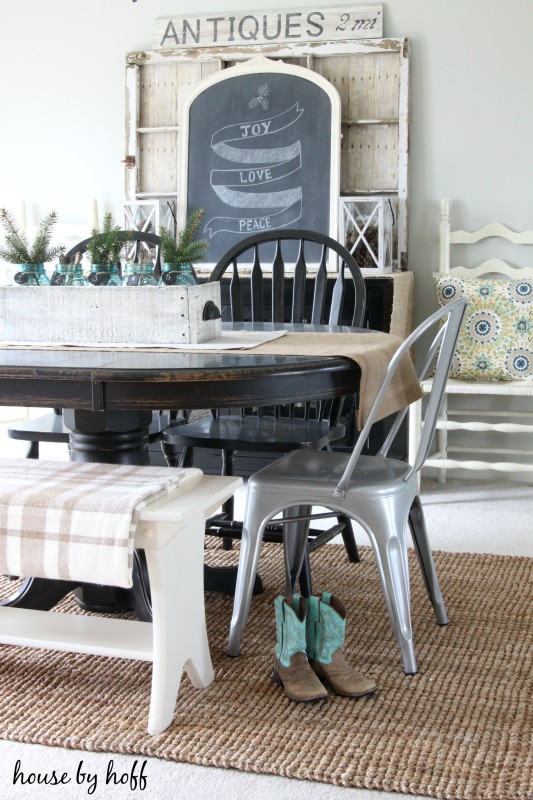 I'm so pleased with the way our eating area has evolved over the last year. The addition of the jute rug, metal chairs, and bench have really made a big difference in here!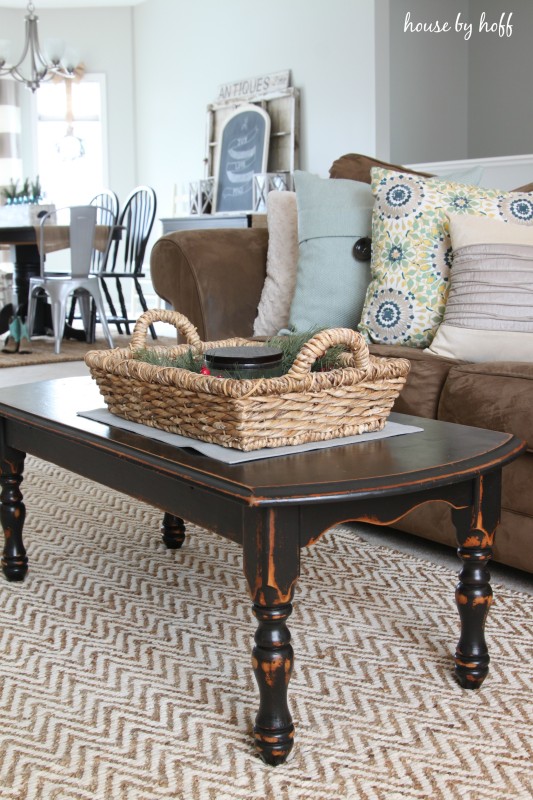 ….And don't even get me started about how much I love my new jute/chenille rug in the living room. This space has also evolved a lot in the last year.
How about you? Have you been adding accessories or changing things up?
Let's see how my "Get Your DIY On" cohosts have been decorating with neutral decor: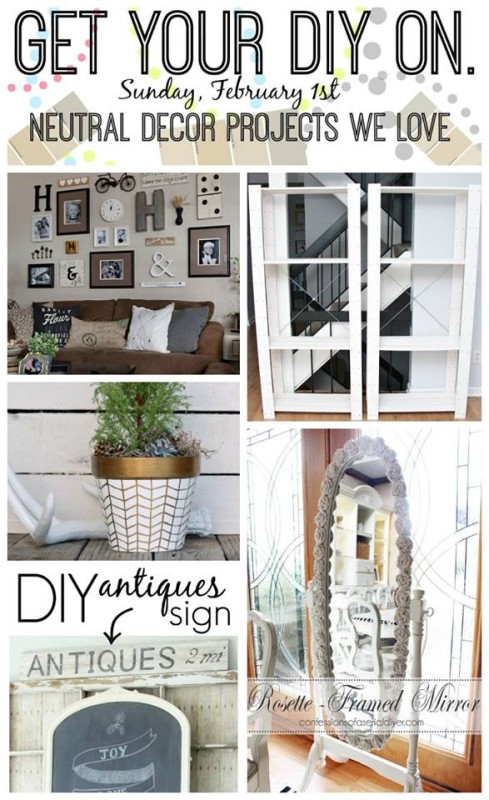 The Hankful House's Neutral Gallery Wall
Just a Girl and Her Blog's IKEA Hack: Whitewashed GORM Shelves
The Happy Houseie's Gold and White Herringbone Decorative Flower Pot
Confessions of a Serial DIYer's Rosette Framed Mirror
 Don't
I'm linking up at: Link Party Palooza