This crafty burlap and beads Valentine pennants are the perfect way to add some cute decor on Valentines Day!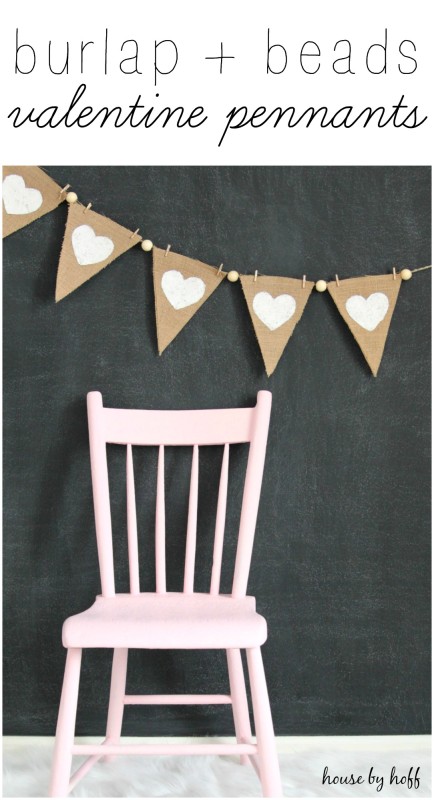 Hi! Happy Monday!
I am literally snowed into my house with no chance of escaping outside today. We got all of the 14 inches that were predicted for this weekend. (I can't decide if I am happy about this or not. I think not.)
The upside to being snowed in is that I have little creative bursts, where I grab a bunch of craft supplies and make something new!
Since we're into February, it seemed like a perfect idea to make some Valentine pennants!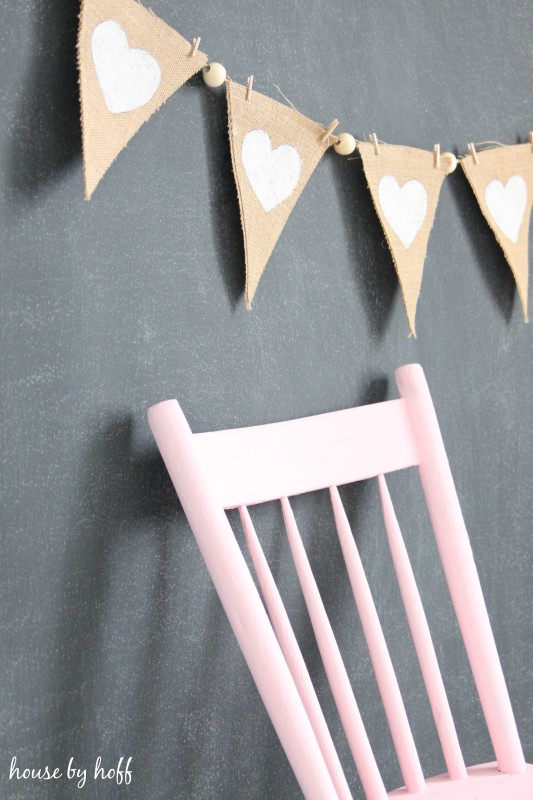 I've been seeing lots of cool crafts lately that involve wood beads, so last time I was at Hobby Lobby, I grabbed a package for just such an DIY occasion.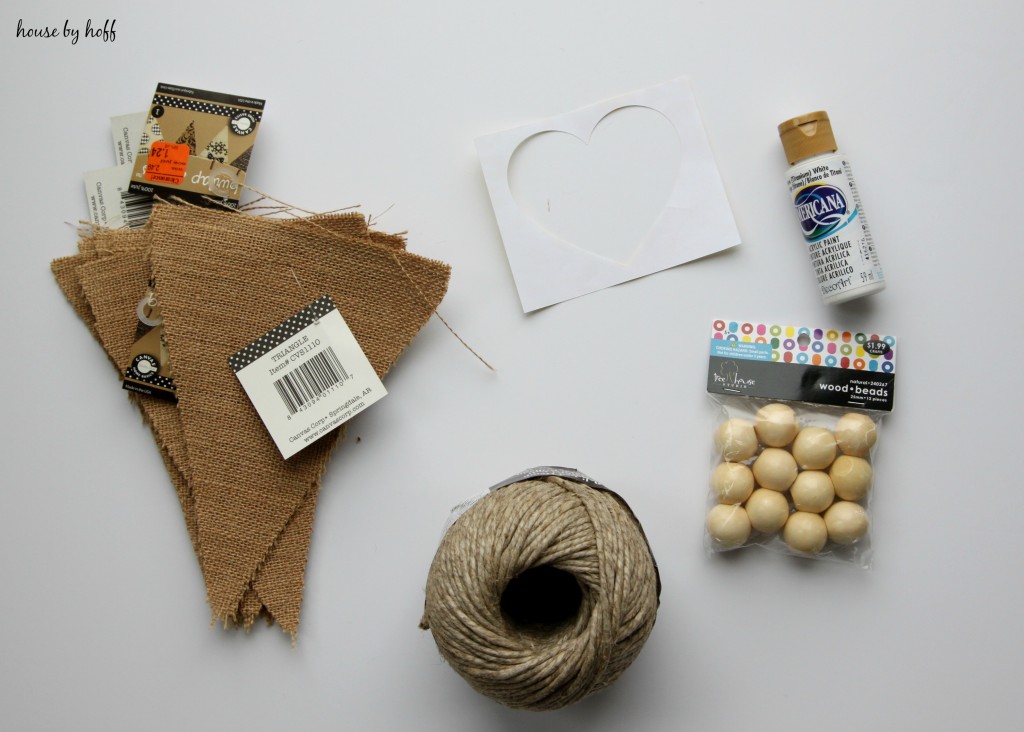 I feel as though I might insult your intelligence if I break this craft into too many steps. Basically, I just traced a heart onto each pennant using a stencil (made on my Silhouette Cameo). I strung the beads onto some twine, clipped on the pennants…and that was it!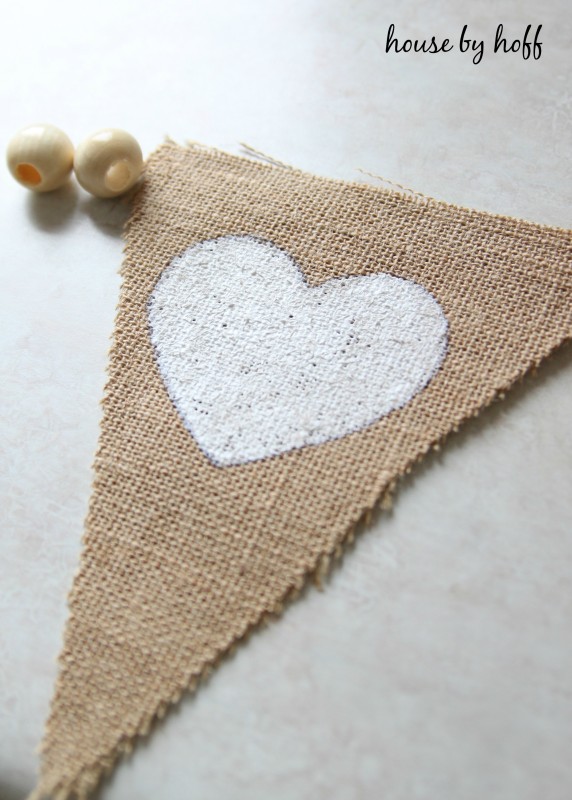 So easy! (Are you noticing my new chalkboard wall…I'm going to share more details later in the week!)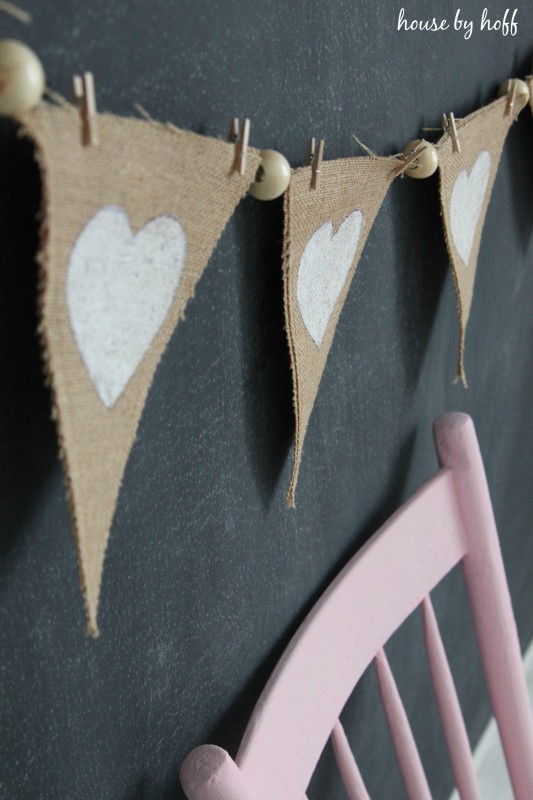 I'm loving the sweet simplicity of this little DIY craft!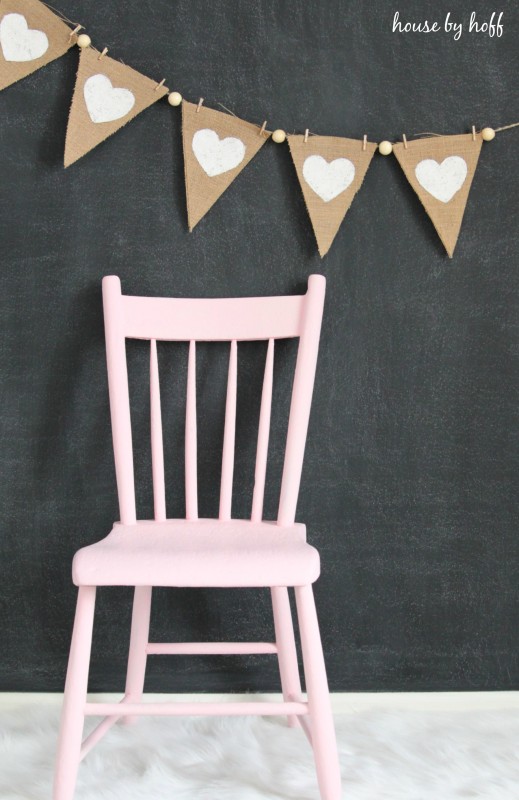 Are you making any crafts for Valentine's day this year? See some of my favorite V-day crafts below from years past:
Have a great day!