I feel like starting my post like this:
Ahhhhhhhhh!!!!! It's finally happened! My kitchen is on it's way to being the room I always knew she could be. Woooohoooo!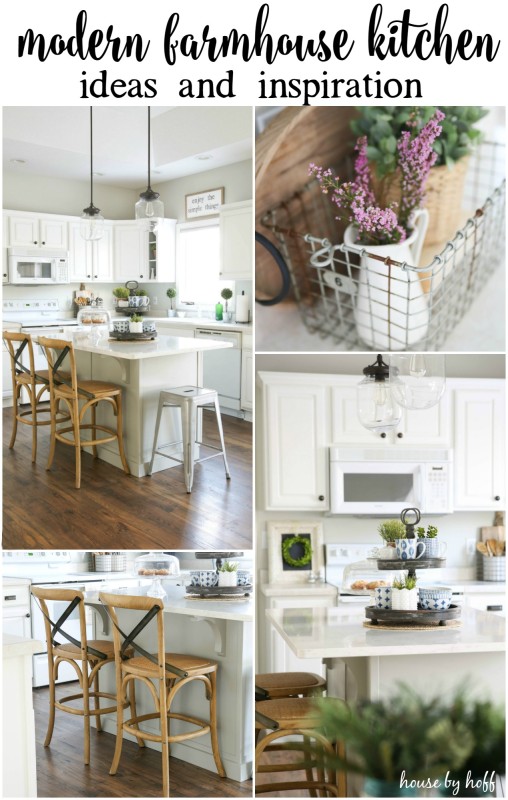 But since that would obviously be a very undignified way to start a blog post, I totally won't do that. I'll just calmly invite you in for a peek at what I've been working on for what seems like months:  our kitchen makeover. #playitcool #3yearsofuglykitchen #itsfinallypretty #hallelujah
Last month, I shared my modern farmhouse kitchen inspiration, then I showed you how I had transformed the kitchen island, and then I began the longest and most tedious DIY project ever: painting the kitchen cabinets. Every weekend in January and the beginning of February was spent sanding, priming, and painting these cabinets. While I'm very glad I did it (now that it's done), I hated every minute of it. It was messy. Our house was a disaster.
While the kitchen isn't finished, (new counter tops for the perimeter, a subway tile back splash, new faucet, and new appliances are still in the works) we've come to a "done for now" point while we wait to finish out this room. I'm so excited to show you what I've been up to!
Wayfair.com has been kind enough to provide me with some amazing items for my kitchen, and I've included the links for each of them in this post.
Enjoy!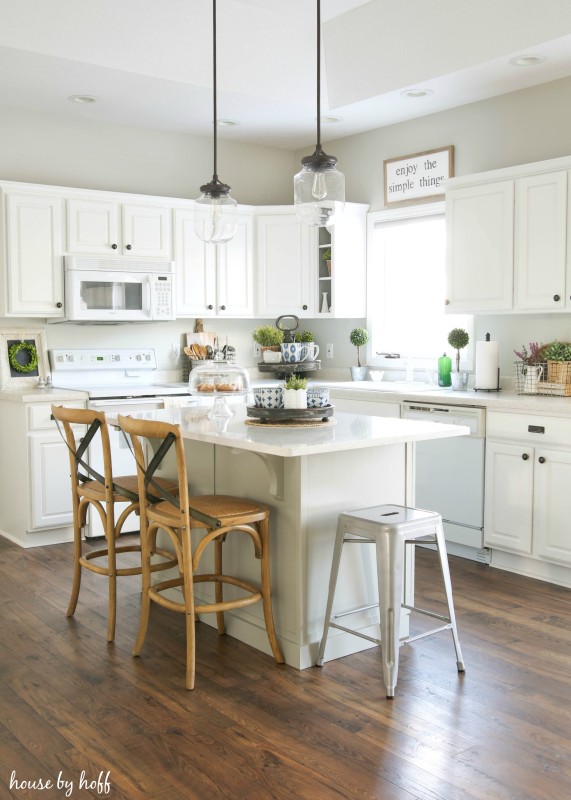 Let's talk about these gorgeous, oak Eleanor Bar Stools for a minute. They make the room, don't they?! I'm not gonna lie  I happy danced from the front door to the kitchen when they arrived on my doorstep. 😉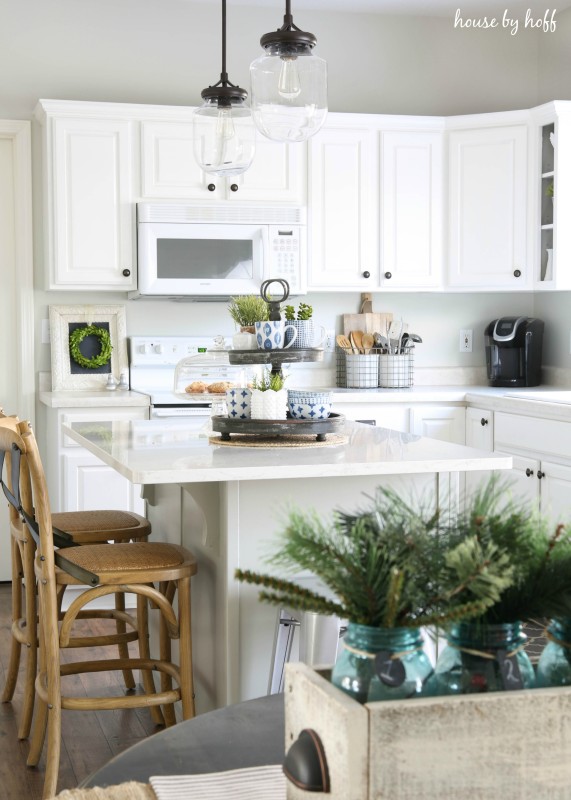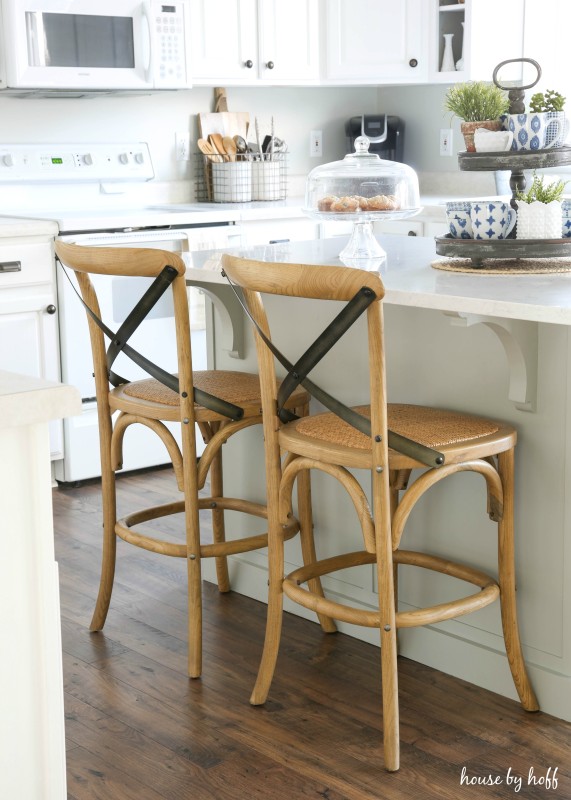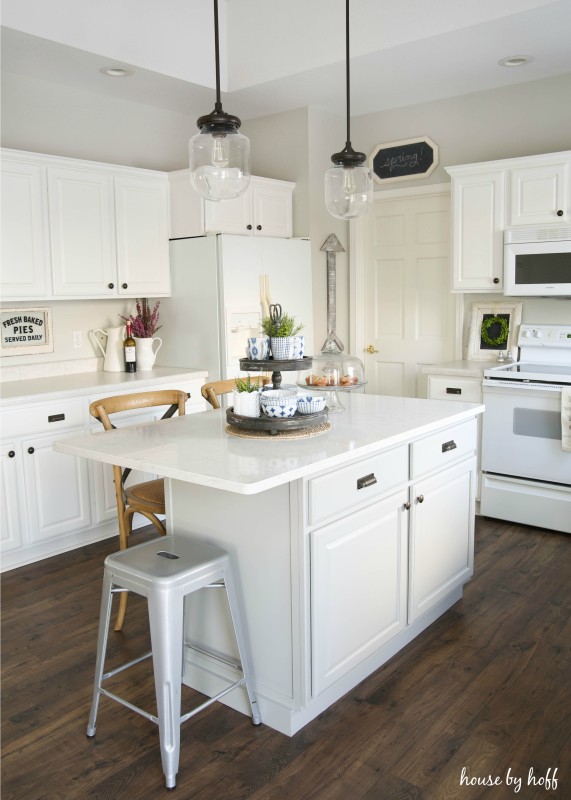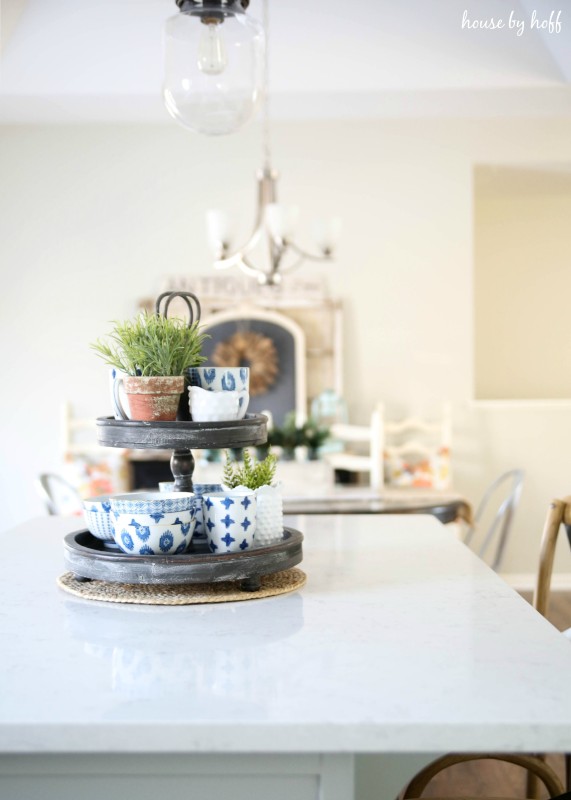 I'll have so much fun switching up the Market Finds 2-Tier Tray for the seasons!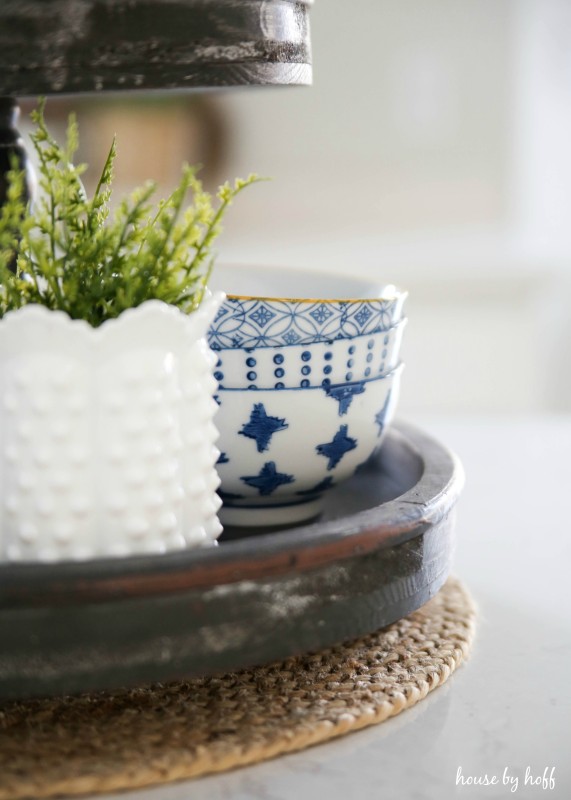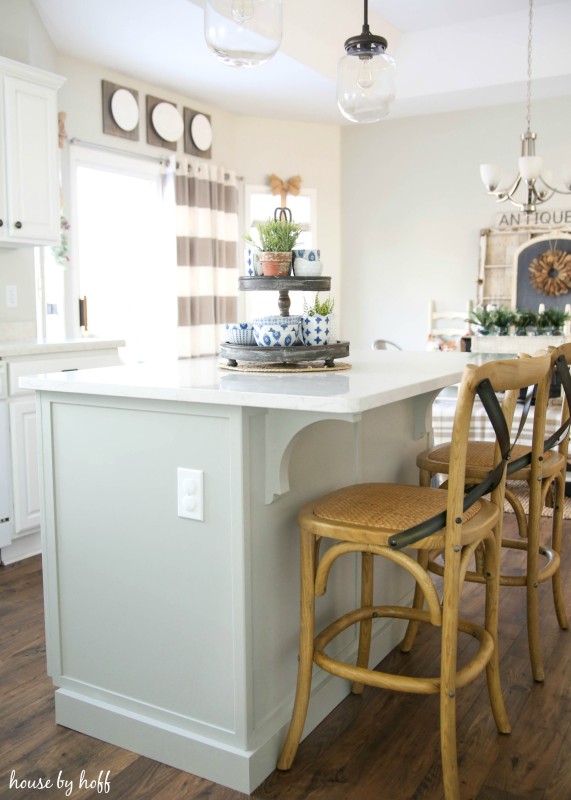 I love the pop of blue that these hand-painted CBK bowls and coffee cups add to the kitchen island. Blue and white are a favorite color combination of mine, and these sweet dishes are an instant favorite. They make me so happy! 😉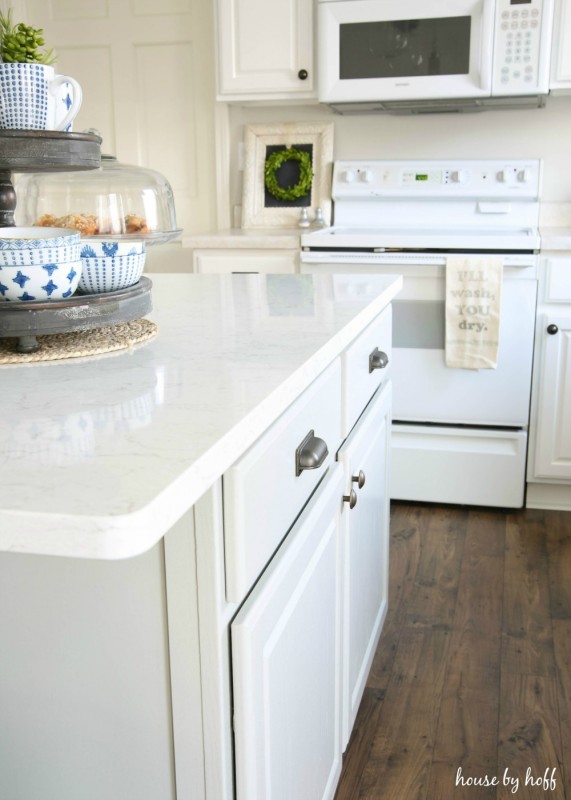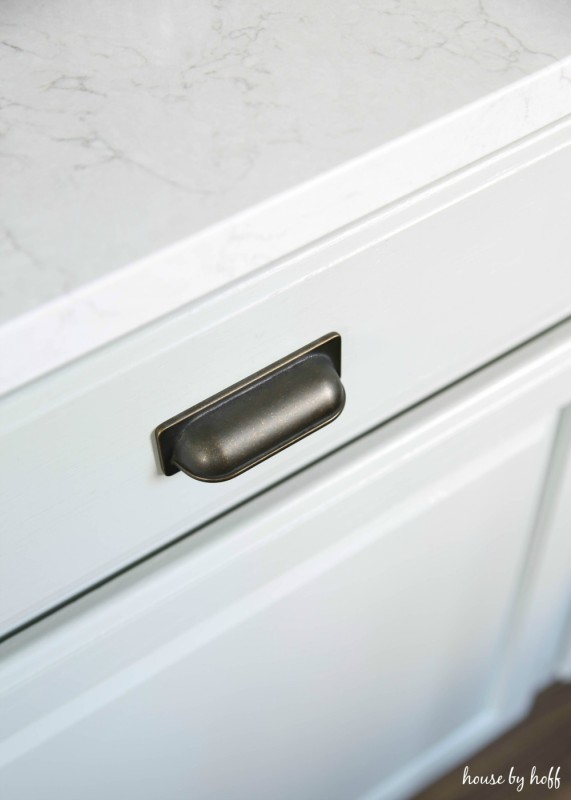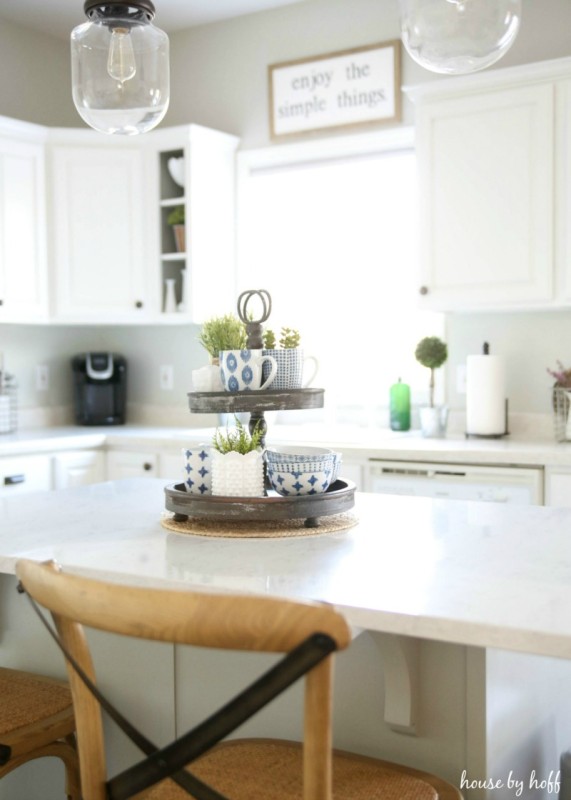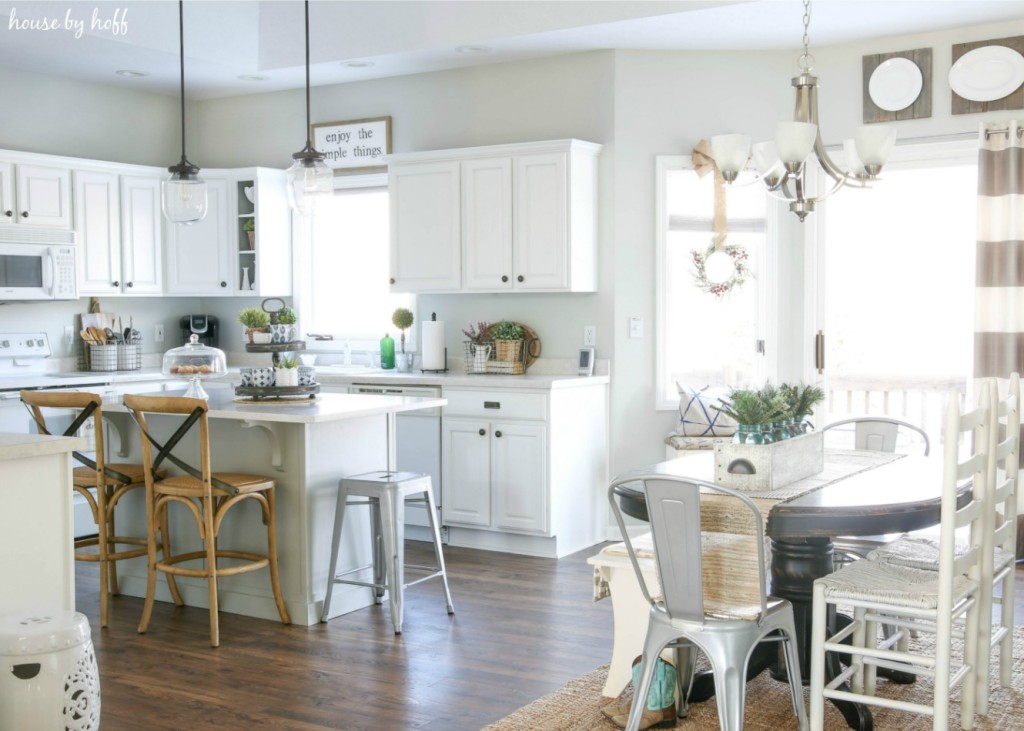 I don't really consider this a "Before and After", but maybe more of a "Before and During." Here is a reminder of where we started 3.5 years ago: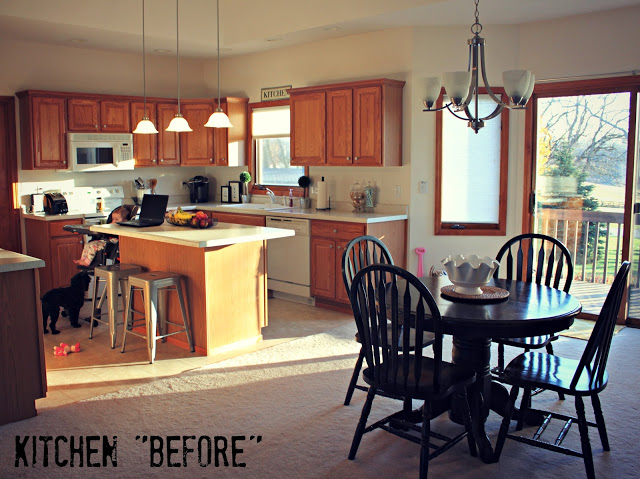 Holy cow! We've come a long way! (And Miss L. has gotten SO big…do you see her sitting in her high-chair, feeding the dog her toast?) 🙂
Have a great day!